1 Condition Conor McGregor Must Meet to Get a Nurmagomedov Rematch
Khabib Nurmagomedov sat down with ESPN MMA's Brett Okamato earlier this week ahead of his upcoming bout against Dustin Poirier at UFC 242. In addition to talking about his champion vs. champion fight against Poirier, Nurmagomedov discussed a wide array of topics including future opponents and a potential rematch with Conor McGregor.
Nurmagomedov hasn't had a fight since he improved to 27-0 as a professional with his victory over McGregor at UFC 229 last October. The 30-year-old still has plenty to say about McGregor, and he laid out a condition on what it would take for him to accept a rematch against him in the future.
The hate Khabib Nurmagomedov has for Conor McGregor is real
While Khabib Nurmagomedov doesn't have any interest in fighting Conor McGregor in the octagon again any time soon, he made it clear that a real fight would take place the next time the two set foot in the same room together. He says that their personal feud will never be over.
"Even this fight finish, not everything is finished," Nurmagomedov told ESPN. "Just smash people it's not enough. I talk about just smash only him? It's not enough. We have to smash all his team. This is what I think before the fight. This is what I say to my team. 'Hey, tonight, we're going to war. This is not about fight.'" The ugly brawl that took place after their last fight was clearly premeditated by Nurmagomedov in retaliation to McGregor's history of bigoted remarks.
"[Our beef] will never be finished," Nurmagomedov continued. "Ever. Even if we see [each other] somewhere, we're going to fight, 100 percent. It doesn't matter if someone go to jail or something like this. I'm not scared about this. If someone has to go to jail, they go to jail. They go to hospital and we'll go to police. That's it."
Given that he wasn't worried about the professional or legal repercussions of attacking McGregor's team after their title fight at UFC 229 was over, these probably aren't empty threats.
There's a condition McGregor must meet before he gets an in-cage rematch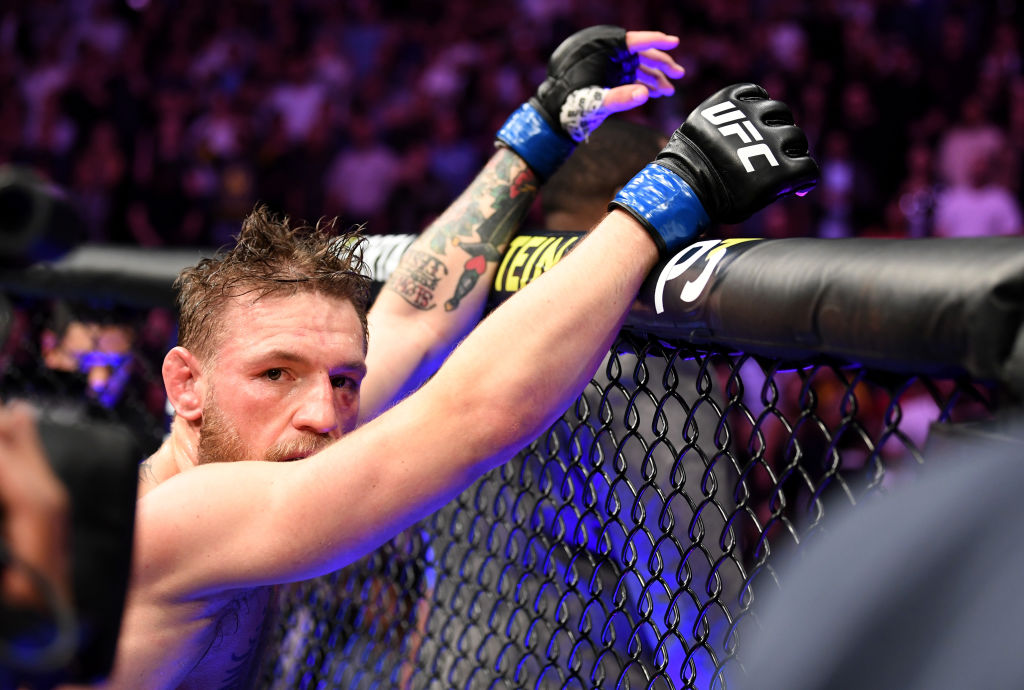 Dana White has approached Khabib about the potential of a rematch. McGregor has stated he wants one. It would be a huge money match, especially with all of the bad blood boiling between these two fighters.
But Nurmagomedov isn't interested. He beat Conor McGregor convincingly the first time the two fought and doesn't believe that McGregor deserves a rematch. He wants to compete against winners.
"I don't think this fight can happen," Nurmagomedov said. "This guy have to come back and make nine- or 10-fight win streak. Then we gonna fight. Maybe people who watch this interview, they think, 'Oh, he think about this, but when UFC ask this guy to fight Conor for millions of dollars, this guy is gonna take it.' No. Come back and show who are you. Fight with Justin, fight with Iaquinta, fight with Tony. Fight. Just show up. When he win last time? Three years ago and this guy wants to fight for the title?"
"I want to fight real guys; Dustin Poirier, Tony Ferguson, maybe if one of the greatest athletes ever, Georges St-Pierre, wants to fight. I want to fight those guys. I don't want to fight with a guy who never wins."
Will this rematch ever happen?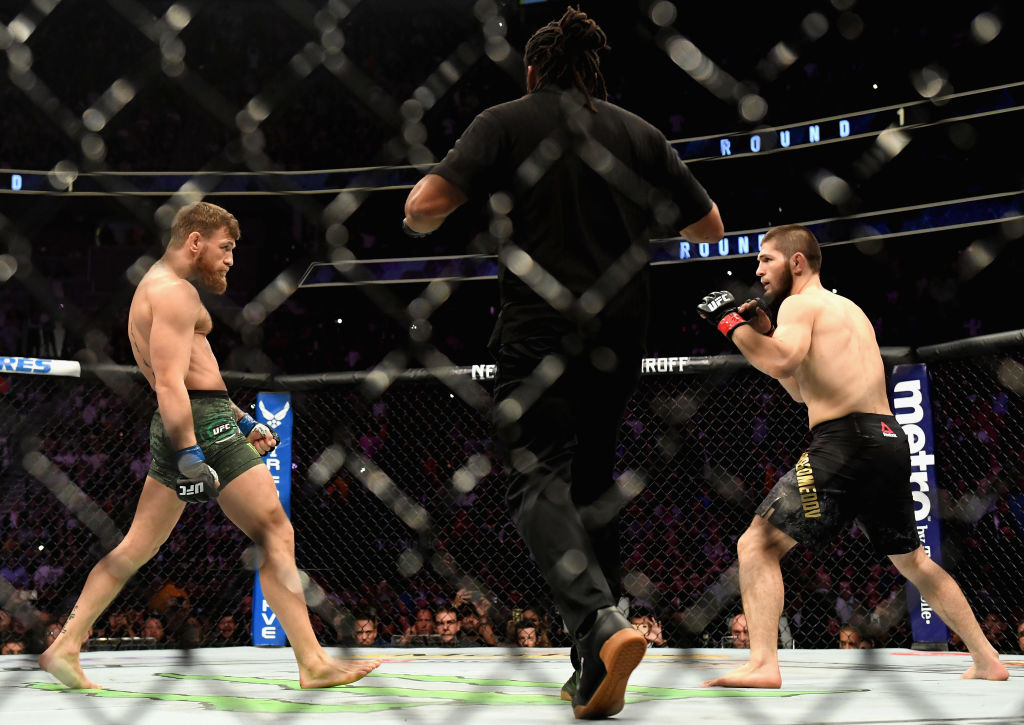 Nurmagomedov isn't exaggerating. McGregor's last win came almost three years ago when he defeated Eddie Alvarez at UFC 205 on November 12, 2016. He lost to Floyd Mayweather in a boxing match in 2017 and then to Nurmagomedov in his last UFC fight in 2018. Nowadays, McGregor seems more interested in his whiskey company than he does in fighting.
It wouldn't take nine or ten wins to get McGregor back in the octagon against Khabib Nurmagomedov. The hype for the fight (and the potential earnings Nurmagomedov) would be massive after even just one or two McGregor wins. But therein lies the question; will McGregor ever even return to fighting? And can he still compete against the game's best?
According to Dana White, Conor McGregor will fight again. The Irish superstar is still only 31 years old, so a return to former glory isn't out of the question. If he wants a shot at redemption against Khabib Nurmagomedov, he's going to have to earn it by getting back in the octagon and stringing some wins together.