1 Major way Nate Diaz Changed The UFC Forever
Nate Diaz has gone from training in martial arts for burritos to making millions fighting the biggest names in the UFC. He's a fan-favorite fighter and one of the fiercest competitors out there, but that's only part of his appeal. His story isn't just one of rags to riches, either. As he prepares to tangle with Jorge Masvidal, let's look at some ways he's changed the UFC forever, including one big change that helps out every fighter.
1. Nate Diaz fights clean
Nate Diaz and his brother, Nick, have always been advocates of fighting clean and free of performance-enhancing drugs. However, less than two weeks before he was to fight Jorge Masvidal at UFC 244, Diaz announced that he wasn't going to fight Masvidal. USADA, or the U.S. Anti-Doping Agency, informed him that one of his tests came back positive for performance-enhancing drugs.

That was highly unusual, as nobody suspected that Diaz was a cheater. It was also unusual because the UFC implemented a new rule last year where the UFC wouldn't announce that a fighter had failed a USADA test until after USADA double checks everything. Nate Diaz, according to his announcement, didn't want the fight to be tainted by his failed test. He then stated that he wouldn't fight until USADA and the UFC clear his name.

Many people in the MMA community, including Jorge Masvidal, came out in support of Diaz. That forced USADA to speed up its review process, which could've taken months. In just days, USADA cleared Diaz of any wrongdoing, saying that the chemical found in Diaz's tests were from tainted supplements. That, in turn, allowed his fight against Masvidal to continue.

Other UFC fighters, like Walt Harris, had tested positive for a similar chemical due to tainted supplements, and he lost thousands from the resulting suspension and fines. With Diaz flexing his weight and clearing his name so quickly, he's paved the way for other fighters to do the same.

2. CBD acceptance
Diaz and his brother are notorious heavy users of marijuana and marijuana products. In fact, in 2015, Nick Diaz was banned for five years because he had marijuana in his system during a fight. And, after losing to Conor McGregor at UFC 202, Nate Diaz vaped some CBD during his post-fight conference.

That sparked Vapegate, as CBD and marijuana were still a banned substance, according to USADA. However, unlike his brother, because Diaz had vaped the CBD after his fight, USADA ruled it wasn't being used in competition, and thus, it wasn't against the rules.

Vapegate, as well as the outrage over Nick Diaz's five-year ban, eventually led to USADA changing its rules and allowing marijuana and CBD use in competition. To show off how much things have changed, Diaz smoked a blunt at UFC 241, and a cannabis company now sponsors the UFC.

3. Nate Diaz shows the power of negotiation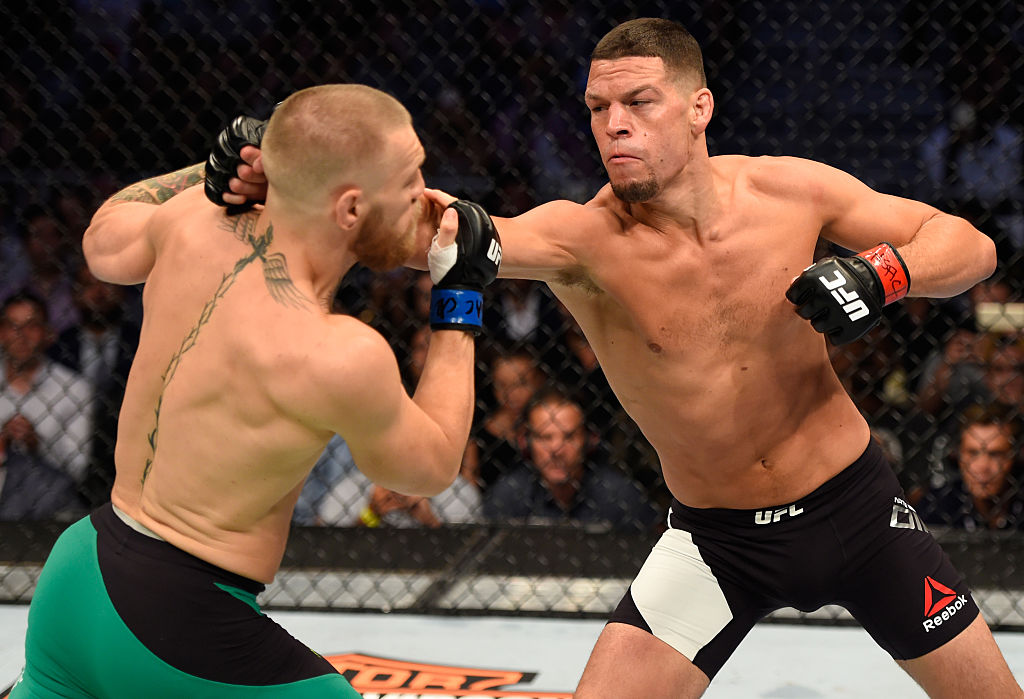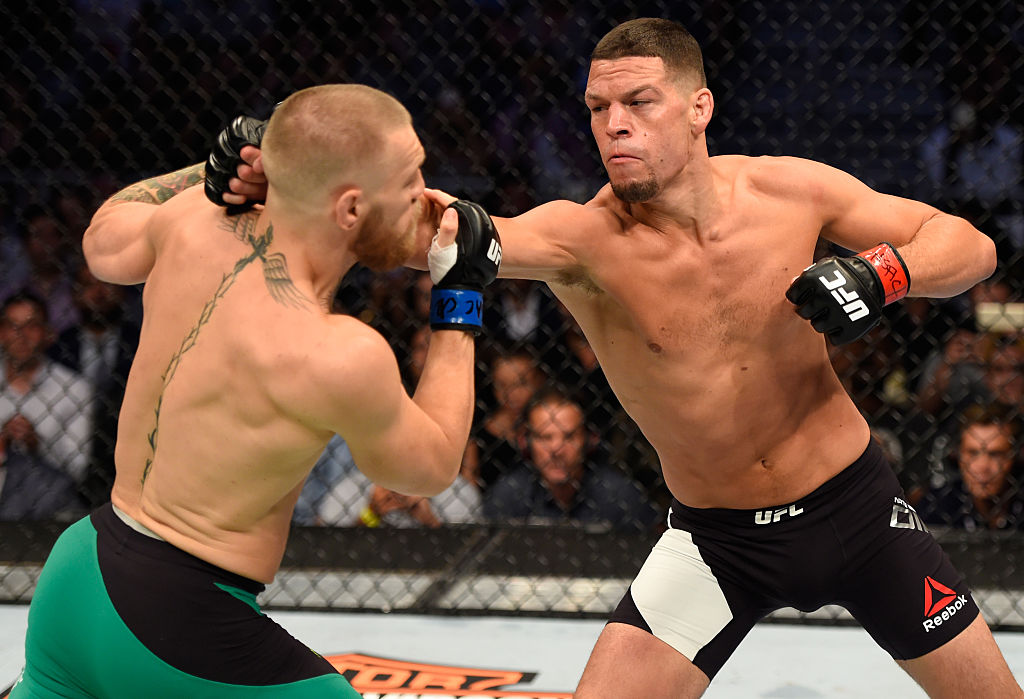 In a business, negotiations aren't uncommon, but Nate Diaz stepped it up a notch and showed that every fighter has the power to step up and ask for fair pay.

After beating McGregor at UFC 196, the two were supposed to rematch at UFC 200. However, McGregor pulled out of the fight, citing too many media obligations, and the two were paired again for UFC 202. However, sensing the fact that the UFC and McGregor needed Diaz for the rematch, he asked for more money.

Diaz always felt like he wasn't being paid enough, but the UFC again drove a hard bargain. But Diaz knew that a rematch against McGregor was the only thing McGregor wanted, so even though the UFC president Dana White considered replacement fighters, Diaz knew that all he had to do was stand firm and ask for more money.

And that's precisely what happened. The UFC relented and gave Nate Diaz what he wanted. He also had a stipulation where he'd get to slap White in the face, and that happened, too. Nowadays, many fighters and champions know their value, as Diaz does, and they aren't afraid to negotiate for more money from the UFC.