1 NBA Free Agent Could Change the Entire Playoff Picture
The coronavirus pandemic interrupted what was shaping up to be one of the most exciting NBA seasons in years. Now that the league has settled on resuming play in Orlando, the unexpected downtime has altered postseason strategies for several teams. This holds particularly true when it comes to free-agent pickups.
A crop of injured players who might not have been available for a regular postseason return now have the chance to swing the odds for contending teams. One of these players is DeMarcus Cousins, last on the roster of the LA Lakers. Let's look at the center's recent injuries, his free-agent availability, and what he could potentially give to a playoff team.
DeMarcus Cousins' extensive injury history
During his nearly seven seasons with the Sacramento Kings, Cousins earned a reputation as one of the toughest and most prolific centers in the NBA today. With career averages of 21.2 points, 10.9 rebounds, and 3.2 assists per game, Cousins was the prototype of a dominant big man. All that changed, however, in 2018, when Cousins tore his left Achilles while a member of the New Orleans Pelicans.
While still recuperating from his injury the following year, Cousins signed a one-year deal with the Golden State Warriors. He returned to play in January 2019 and seemed to be en route to a solid recovery. Then in April he suffered a tear in his left quadriceps that once again ended his season prematurely. Cousins diligently rehabbed and made it back in time for the 2019 NBA Finals.
The following year, Cousins signed with the Lakers. But in the preseason, he tore his ACL — yet another serious injury. In February, the Lakers waived Cousins in order to clear up a roster spot for Markieff Morris. If the season had played out normal, Cousins likely wouldn't have finished rehabbing in time to join a new team. Now, however, it appears that Cousins may be ready to make a difference for some Orlando-bound team.
Where Cousins could end up
Theoretically, Cousins could choose to sign with any team heading to Orlando to resume the season, including the Lakers. Many fans and even analysts mistakenly assume that, because the Lakers dropped Cousins earlier this season, they wouldn't be eligible to bring him back on board.
That would have been true if the Lakers had traded for Cousins. But because they signed him as a free agent, they can pick him up again if they both agree. Many insiders assume Cousins would most likely re-join the Lakers. He's often expressed his respect for LeBron James. And his friendship with Anthony Davis is fairly well-documented.
That said, other teams will most certainly try and vie for Cousins' skills. For instance, the Los Angeles Clippers are pretty weak at the center position, and could definitely benefit from Cousins' physicality and post play. Meanwhile, injured point guard John Wall has recently been lobbying for his Washington Wizards to make a push for Cousins.
What could Cousins realistically bring?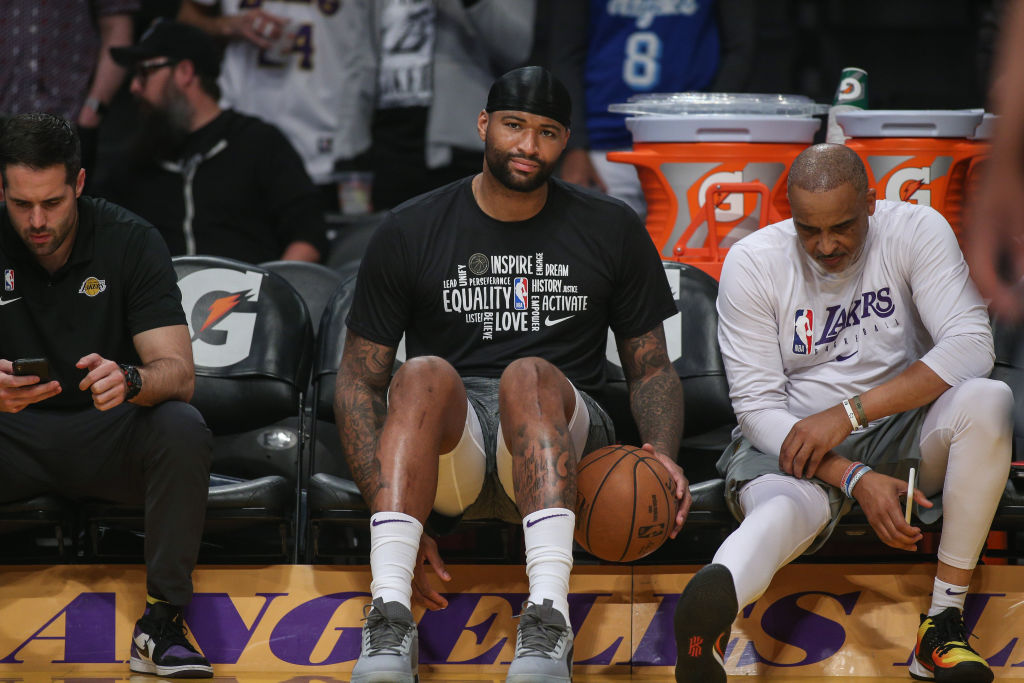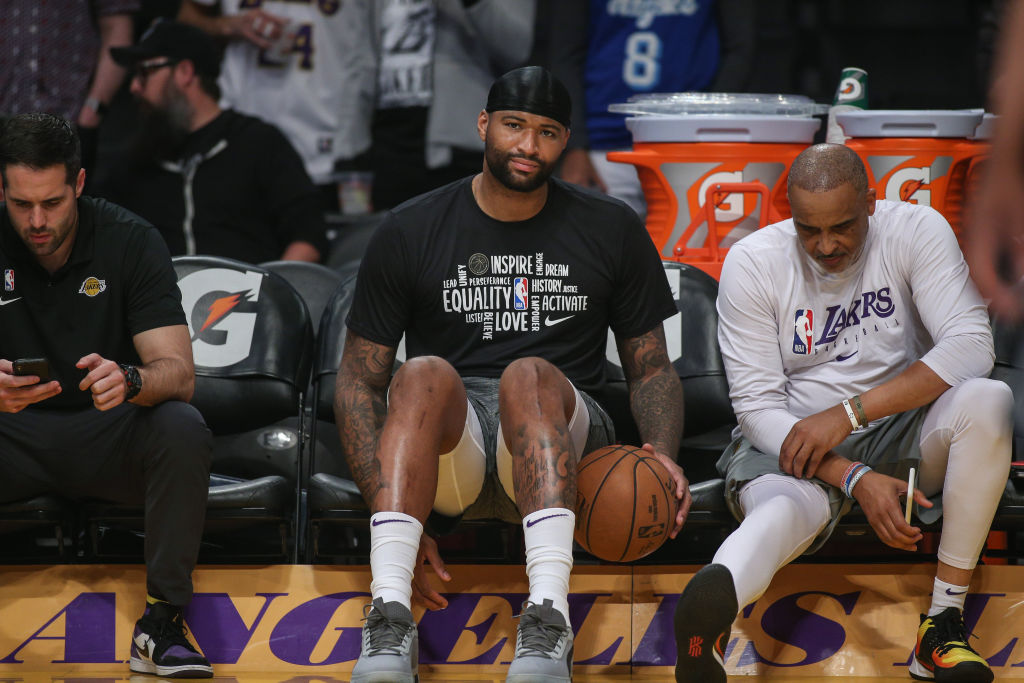 Perhaps an even bigger question than where Cousins ends up is what he'll be able to bring? He's coming off a sequence of serious injuries — the kinds that derail many careers completely.
Modern sports science should give Cousins a better chance of recovery than similar players in previous generations. But it remains doubtful that he'll be able to achieve his past levels of athleticism. The best reference we have were the 30 games that Cousins played for the Warriors in the 2018-19 season.
Over that stretch, Cousins averaged 16.3 points, 8.2 rebounds, and 3.6 assists per game — significantly lower numbers than his pre-injury levels. Of course, Cousins' played a much different role alongside Stephen Curry and Klay Thompson than he did in Sacramento, which might have accounted for some of his downturned numbers.
Still, it would be foolish to assume that Cousins can shake off the rust enough to return to form as a 20-10 bruiser. Yet even at decreased capacity, he may be able to swing the odds in favor of whatever team he ends up with this postseason.