1 NFL Quarterback Has Played for Over 15 Franchises (So Far)
While NFL quarterback Josh Johnson may not be a household name, he holds a rare record in the league nonetheless. His 15 seasons on separate NFL teams are quite striking. Fifteen years is rare for NFL players — 15 teams is on an entirely different level. Still, no athlete hopes that their first professional contract will be the first of over a dozen.
It takes a certain kind of player to both stay in the league but also find themselves as a constant trade piece. While it's a rare career path to be traded so often, Johnson isn't alone in having this kind of constantly shifting career.
Other journeyman NFL players have come close to Josh Johnson's record
The journeyman quarterback, according to the American Football Database, is a career lane defined by constantly changing teams. These players keep finding ways to provide value to teams, yet are not capable of nailing down long-term contracts. They tend to sign one-year contracts and end up transferred often.
Johnson is the undisputed king of having a long, lucrative career as this type of player. The next closest, Pro Football Reference reports, is J. T. O'Sullivan. He, too, played for 15 separate teams during his pro career. The one-time New Orleans Saints player spent several of his years playing with NFL Europe and the CFL.
Josh McCown also made the most of his journeyman status. NBC Sports reports that he played for 10 separate NFL teams since joining the league in 2002. Impressively, he found himself in a big moment relatively recently. He appeared in the 2020 NFC Wild Card game, playing for the Eagles. He wrapped up his career after spending 2021 on the active roster of the Houston Texans.
Josh Johnson is the king of maintaining his journeyman trade value
Johnson's career started off fairly stable, Diario AS reports. His stint with the Tampa Bay Buccaneers lasted from 2008 through 2011. From there, he became a year-to-year trade piece, starting with a single-season run with the San Francisco 49ers. That team certainly saw something in him, as they brought Johnson back on board in 2014 and again in 2020.
In between his NFL stints, off years were spent in other leagues. He worked with the Sacramento Mountain Lions for a short time in 2012. Then, Johnson played for the AAF's San Diego Fleet in 2014.
He even took a breather to give the revived XFL a shot in 2020. The 49ers were clearly watching Johnson's time with the LA Wildcats, as they offered him a practice squad spot when that league went bust. Today, he's attached to the Denver Broncos, who are more willing to use him as a backup during the regular season.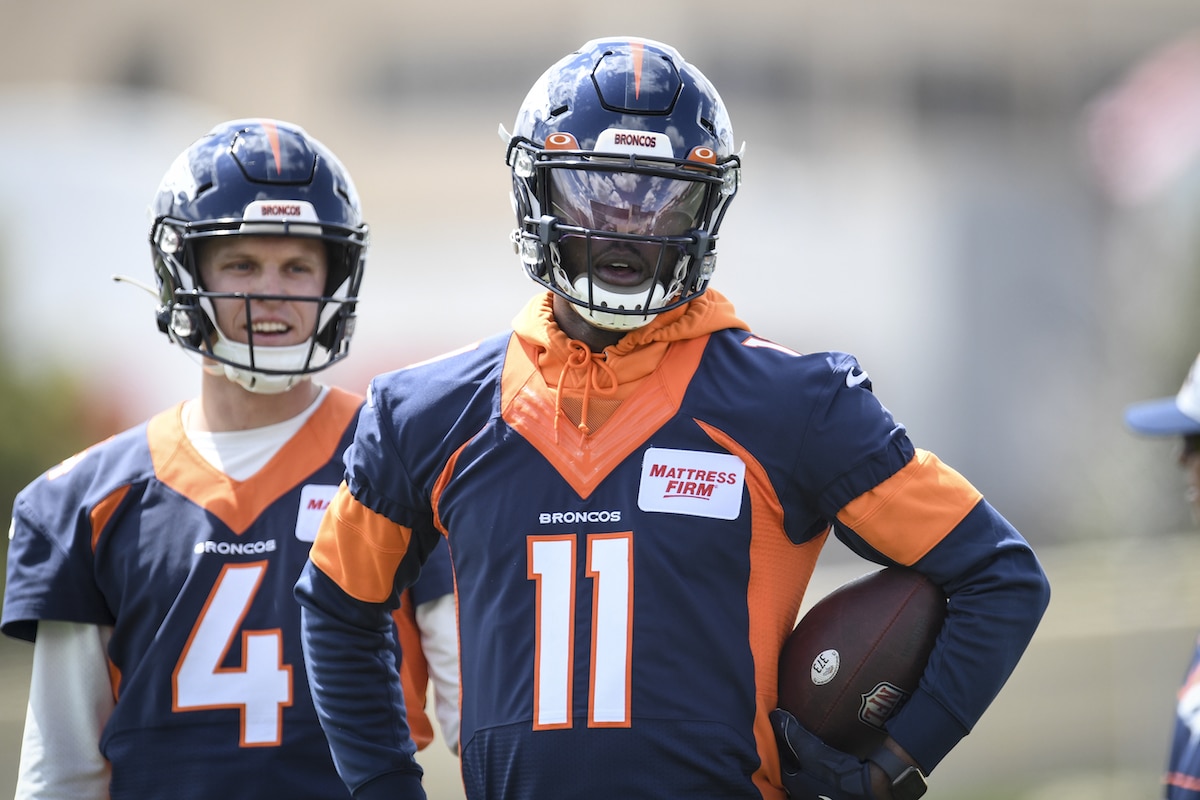 Will the Denver Broncos be Johnson's final landing spot?
When the NFL's top journeyman QB signed with the Broncos earlier this year, it was with the promise he'd get a real shot at playing time. For a player who has been in the league since 2008, that's quite a vote of confidence.
As he toiled with the 49ers practice squad, his career seemed all but over. Now he's leading preseason victories for the Broncos. If he keeps up his value as a real-deal backup, his career could extend for a season or two longer — maybe more, depending on his health.
But there simply aren't any guarantees when you're at Johnson's particular level as a player. Many NFL players are just OK, then rapidly decline after just a handful of years. A few shine brightly before crashing out of the league after injuries.
Among superstars, long runs like Tom Brady's are exceedingly rare. That Johnson still provides value to NFL teams in 2022 is a special thing to see.
RELATED: 5 NFL Players Other Than Patrick Mahomes Have Signed a 10-Year Contract