1 Reason David Griffin Never Wanted Anyone but Alvin Gentry to Lead the Pelicans Rebuild
It's a tale as old as time. A new general manager takes over a sports franchise, and his immediate move is to fire the coach and make sure that he gets his own man in there. New Orleans Pelicans executive David Griffin, however, does not play by those rules. When Griffin took over the team, he didn't want to fire a coach just to fire him but use the man in place — Alvin Gentry — to help develop a healthy future for the Pelicans.

David Griffin is not your average GM
David Griffin joined the Pelicans in April 2019, but he didn't completely revamp the franchise when he came to New Orleans. Griffin spoke with Marc Spears of The Undefeated about what he loves about coach Alvin Gentry and why he ignored the whims of most sports executives who want to get their people in place ASAP:

"Everybody says, 'Why didn't you start over with a new coach?'" Griffin told Spears. "'Well, I don't know a lot of other coaches that I went to the conference finals with a roster similar to this.' The fearless Alvin that coached the 2010 Suns to the conference finals is a different animal than he was able to be here. My job is to get to channel as much of that person as I can because that was a masterful job that I watched him do."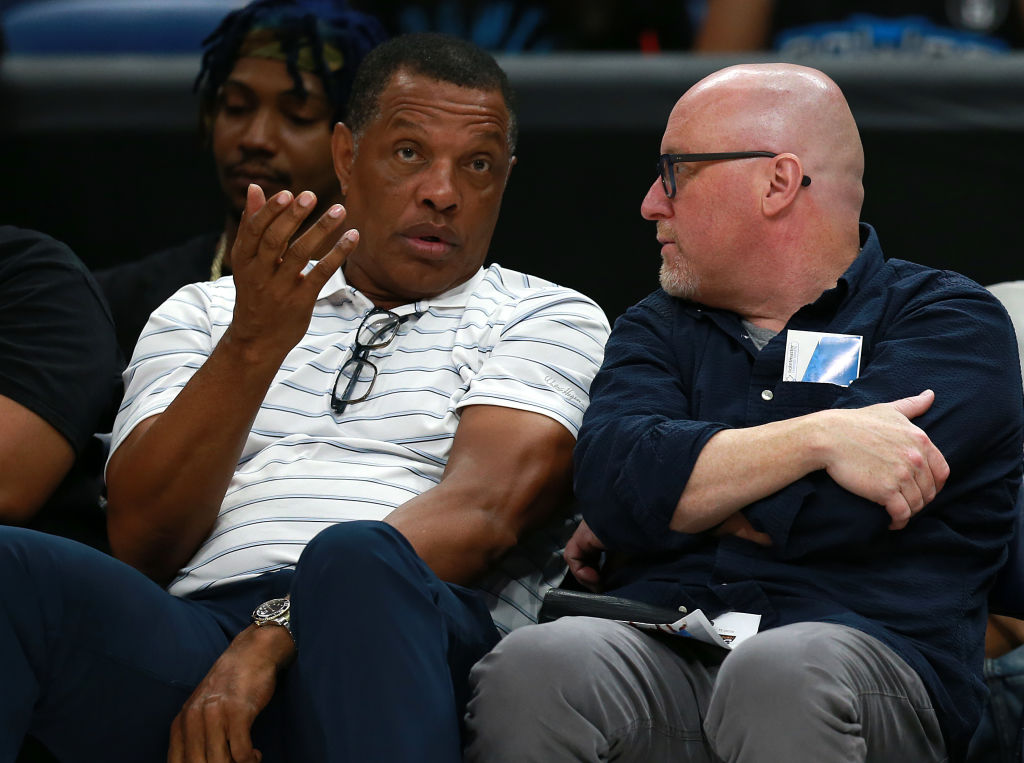 Griffin isn't wrong. Gentry might not the first coach people think of when it comes to deep playoff runs and perennial winning, but he has a history of making rosters overachieve. The Pelicans are believed to be one of the best young teams in the NBA, and as Zion Williamson, the first pick of the NBA draft, awaits his debut, nobody knows quite what to make of the roster.

Griffin knows a thing or two about a franchise letting somebody go for little to no reason. Despite his efforts rebuilding the Cleveland Cavaliers and bringing back LeBron James, Griffin left the franchise after a power struggle with owner Dan Gilbert, who allegedly did not want to pay him a fair value for his efforts.

As far as Gentry goes, however, his resume speaks for itself and may look into the mind of Griffin as he builds a hopeful contender of the future.

Alvin Gentry's merits as a coach
Alvin Gentry began his coaching career as an assistant for legendary head coach Larry Brown. On the bench with him was Gregg Popovich and future Spurs general manager R.C. Buford. He moved around the league for a while before securing a head coaching job with the Detroit Pistons in the 1997-98 season. After Detroit didn't work out, Gentry briefly returned to San Antonio before accepting a job with the Clippers.

The Clippers were his next head coaching gig, and Gentry was charged with leading Darius Miles, Elton Brand, and Lamar Odom as they broke into the league. It was a two-and-a-half-year stint in which Gentry showed promise as a coach, but he never became elite. After spending years as an assistant for Mike D'Antoni and Terry Porter, however, Gentry got his chance.

He led a Suns team that was past its perceived prime to a 54-win season and kept them competitive during the end of the Steve Nash era. When that team fell apart, Gentry became an assistant on the Clippers, then under Steve Kerr on the first Warriors championship team. That made him a hot name again, and the Pelicans came calling.

Since then, Gentry has had to keep a team afloat through Anthony Davis' injuries, during DeMarcus Cousins' brief stint there, and eventually usher in this new era. Despite only one winning season, he constantly kept the team afloat through the adversity it faced.

How can Alvin Gentry do now?
The New Orleans Pelicans are a different team than the one Gentry took over. He has seen Davis and Jrue Holiday lead the team, guided them through Cousins' unfortunate injury as that team rose, and saw the end of the Davis era, and he still has the respect of the team. Time will tell how long Gentry lasts in New Orleans, but the young Pelicans have a veteran coach with lots of experience to look forward to as they look toward the future.