1 Reason MLB Commissioner Rob Manfred's 3-Batter Rule Won't Change Anything
Since he replaced Bud Selig as the MLB commissioner, one of Rob Manfred's priorities as been to institute new rules that help to speed up the game to cut down the length of games. Some of the changes he implemented include shortening the length of between-inning breaks and limiting the number of mound visits. But one of Manfred's biggest changes yet is coming in 2020, when MLB will, with some exceptions, require relief pitchers to throw to three batters in each appearance. But here's one reason why the three-batter rule won't change anything.

How MLB games have gotten longer of late
Despite Manfred's efforts to shorten games, MLB contests are actually getting longer in recent years. After averaging three hours per game in 2018, the average length of game jumped up to more than three hours and five minutes last season — the longest average time in MLB history — which is an indication that Manfred's attempts to shorten games aren't working.

The 2019 average length of game represents a significant increase from even 14 years ago, when games averaged two hours and 46 minutes in 2005. Given that big jump in length of game, don't expect Manfred to stop trying to implement new rules that speed up games.

The new three-batter minimum rule
Starting in 2020, relief pitchers will be required to face a minimum of three batters before managers can make a pitching change. The requirement doesn't apply if the pitcher gets injured during his appearance, or if he pitches to end a half-inning. The rule intends to limit the number of pitching changes managers can make, which adds minutes to each game with the time it takes for the new reliever to walk out to the mound and warm up before facing his first batter.

With the rule change, the number of appearances by specialists — typically referred to as a LOOGY, or lefty one-out guy — who come into the game to face just one batter will be greatly reduced. The only possibility of a LOOGY being used for one out would be in a two-out situation, with him having to get the final out to end the inning and avoid having to face additional hitters.

Why the three-batter rule won't shorten games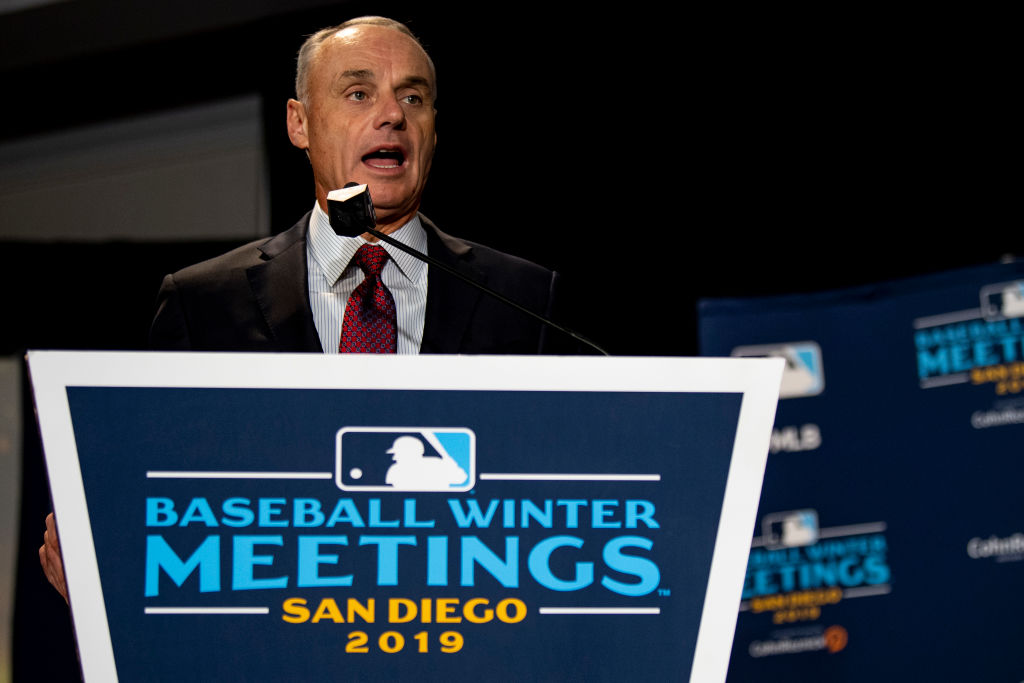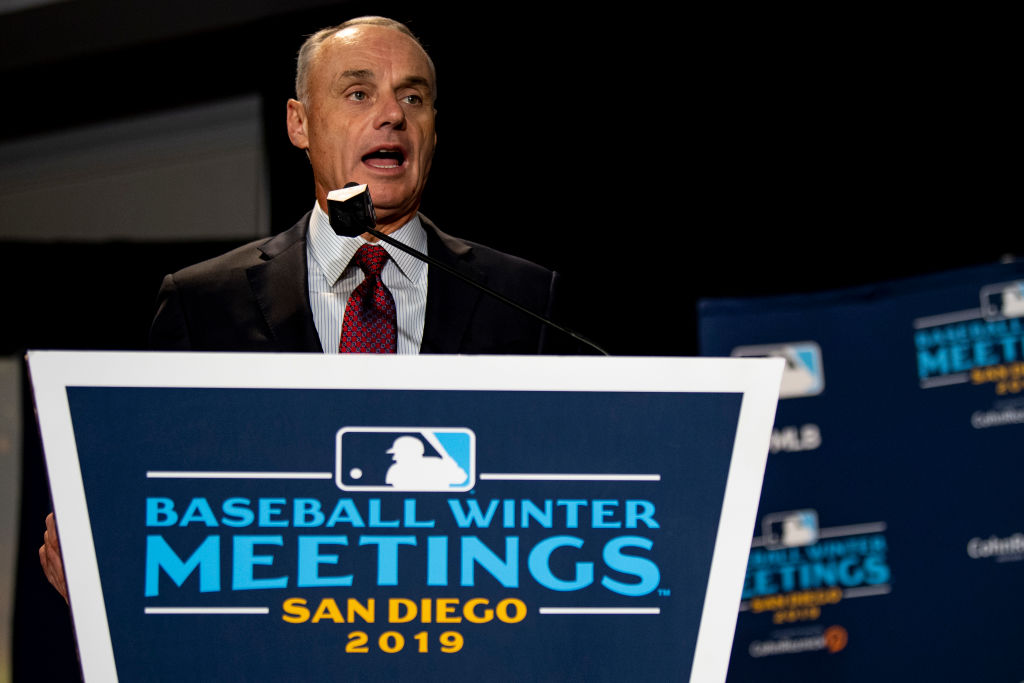 The question is whether the new three-batter rule is even needed and if it will affect on games that Manfred wants. While it would seem that decreasing the number of pitching changes will shorten games, the actual effect of the new rule may not be that great, according to research conducted by Fangraphs.

The site reports that in a sample of 2,190 games from last season, pitchers only made 489 appearances that would be banned under the new rule taking effect next season. That means relievers facing fewer than three hitters without finishing an inning pitched in roughly a quarter of the games in MLB in 2019. With each pitching change adding about two minutes to the length of a game, if you're eliminating one pitching change for every four games played, it's an average time savings of about 30 seconds.

When you're talking about games that last more than three hours — and with a five-minute year-over-year increase from 2018 to 2019 — saving an extra 30 seconds per game, on average, isn't going to put much of a dent in average game lengths during the season. With the new rule causing managers to change their strategies of how they manage, the rule change has upset some baseball purists. Since the rule isn't expected to save much time, upsetting a group of loyal baseball fans may not be worth it for Rob Manfred. We'll see how much time is saved once the rule is officially implemented next season.