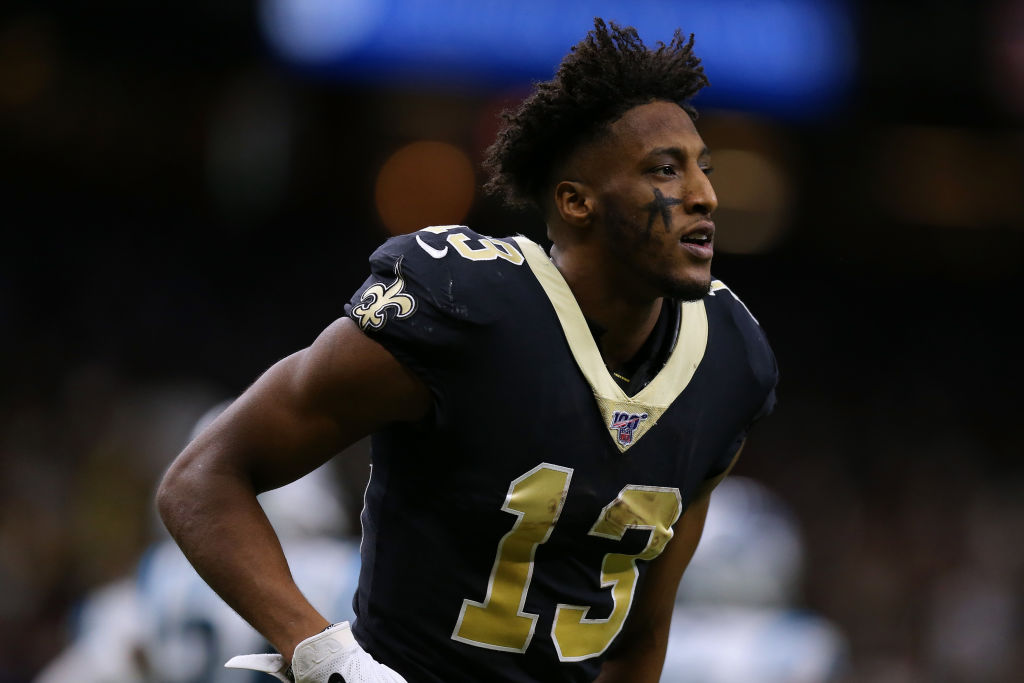 1 Reason Saints WR Michael Thomas Isn't Getting the MVP Buzz He Deserves
Michael Thomas is having one of the greatest seasons by a wide receiver in NFL history, but not getting any real buzz. Why is that?
With only five weeks left in the NFL regular season, the race for the NFL MVP Award seems to be down to just two players; Lamar Jackson of the Baltimore Ravens and Russell Wilson of the Seattle Seahawks. These are two perfectly reasonable choices; both are having excellent statistical seasons, both are leading teams that are among the best in the NFL, and both play an integral role in their team's success. There's just one problem with it being a two-man race; Michael Thomas of the New Orleans Saints meets all of those criteria, too.
Thomas's Saints are 9-2 just like Jackson's Ravens and Wilson's Seahawks are coming into Week 13. And statistically, Thomas has a far wider edge over his peers at wide receiver than Lamar Jackson and Russell Wilson have over their peers at quarterback. So why does the NFL MVP betting board have Jackson at -300 (bet $300 to win $100), Wilson at +300 (bet $100 to win, and Michael Thomas as a huge long shot at +3300 ($100 to win $3300)?
Thomas's lack of touchdowns could be the reason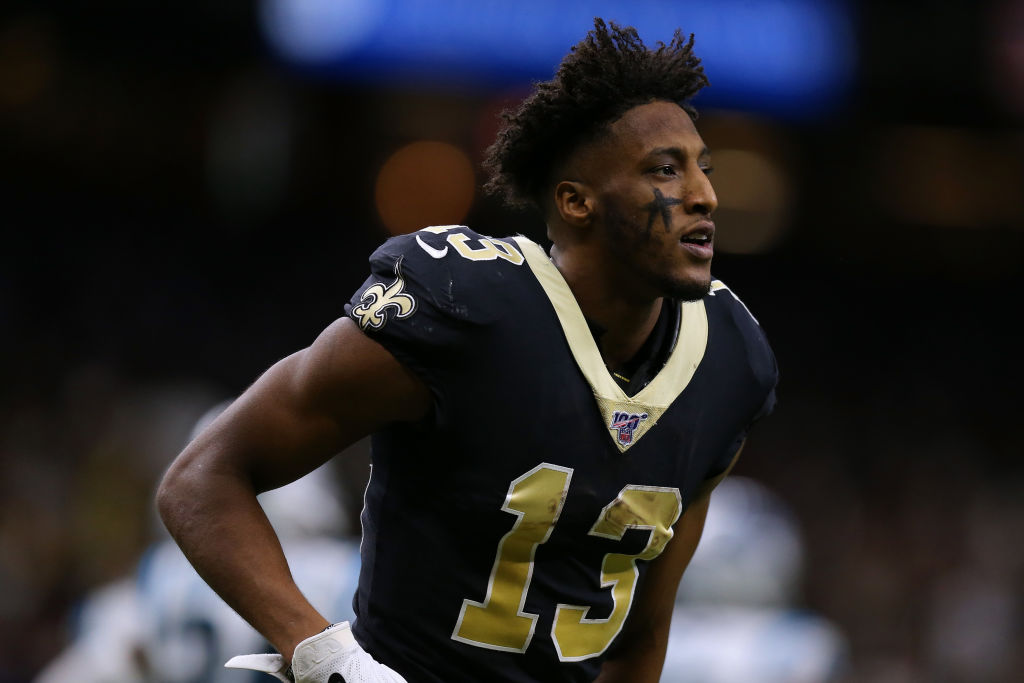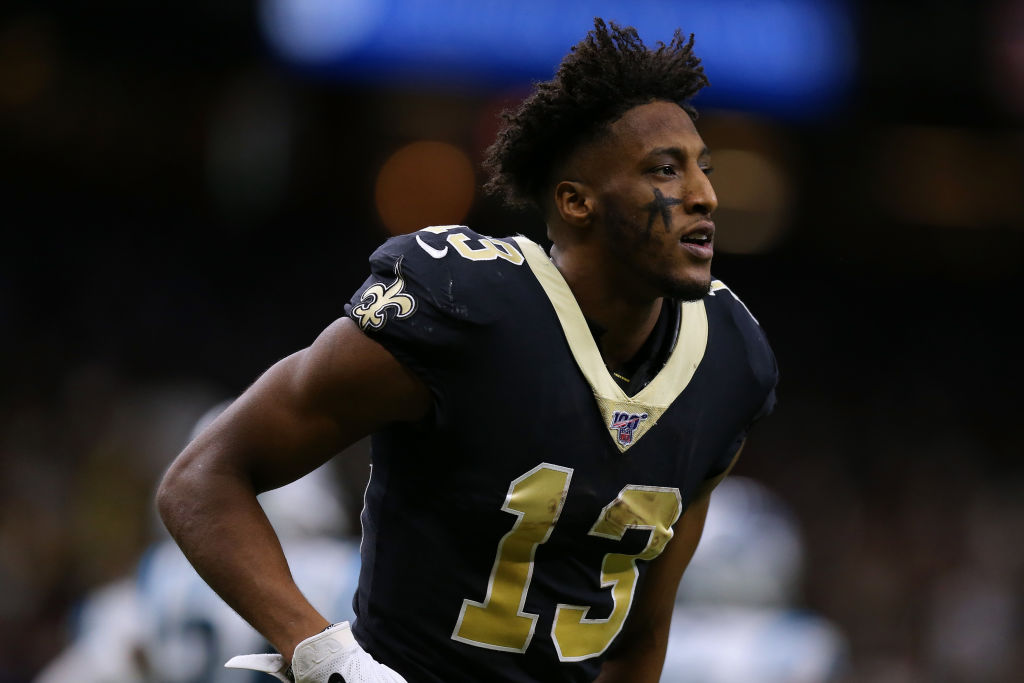 Michael Thomas has been the best wide receiver in football this season, and it isn't particularly close. Through his first 11 games, Thomas has 104 catches for 1,242 yards. He sits 23 catches ahead of DeAndre Hopkins (who ranks second in the NFL with 81 catches) and 171 receiving yards ahead of Chris Godwin (who ranks second in the NFL with 1,071 receiving yards).
Thomas is so thoroughly dominating his peers at wideout this season that he could take a game off this season and still in all likelihood finish atop the NFL in catches and receiving yards. He is currently on pace for 1,807 receiving yards (which would be the fifth-highest single-season total in NFL history) and 151 receptions, which would easily snap Marvin Harrison's all-time record of 143 catches set back in 2002.
But for all of these incredible stats, Michael Thomas has only six touchdown receptions on the season. He is tied with 10 other players who also have six touchdown catches in 2019. Thomas is on pace to finish with only nine touchdown receptions, miles behind Randy Moss's all-time mark of 23 set back in 2007.
Can the league's most valuable player only be directly responsible for nine touchdowns in a season?
This type of thinking misses the point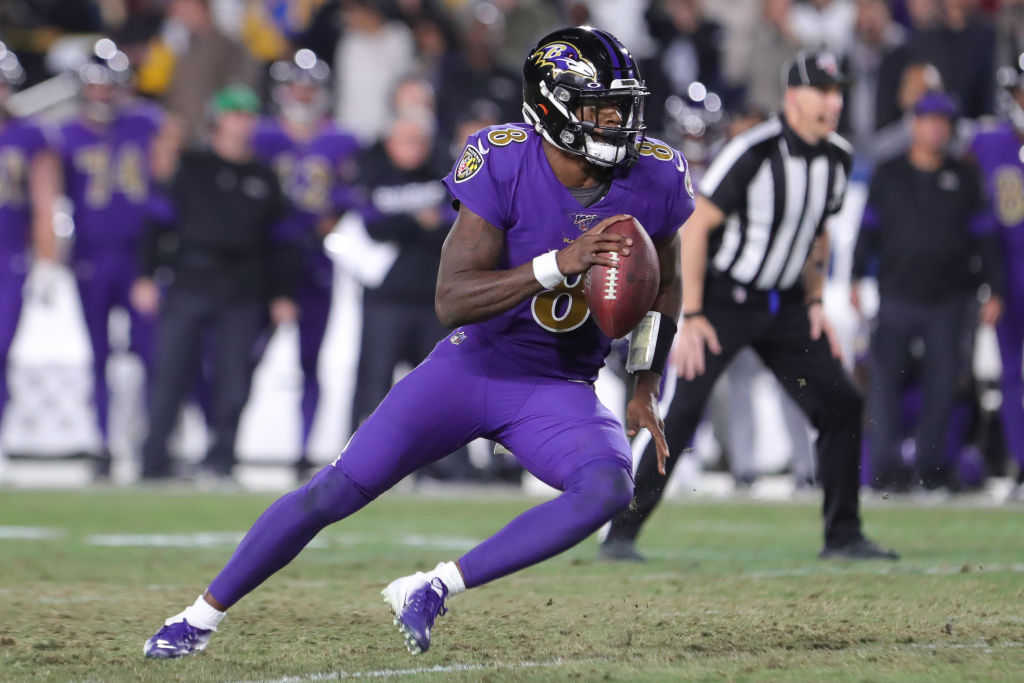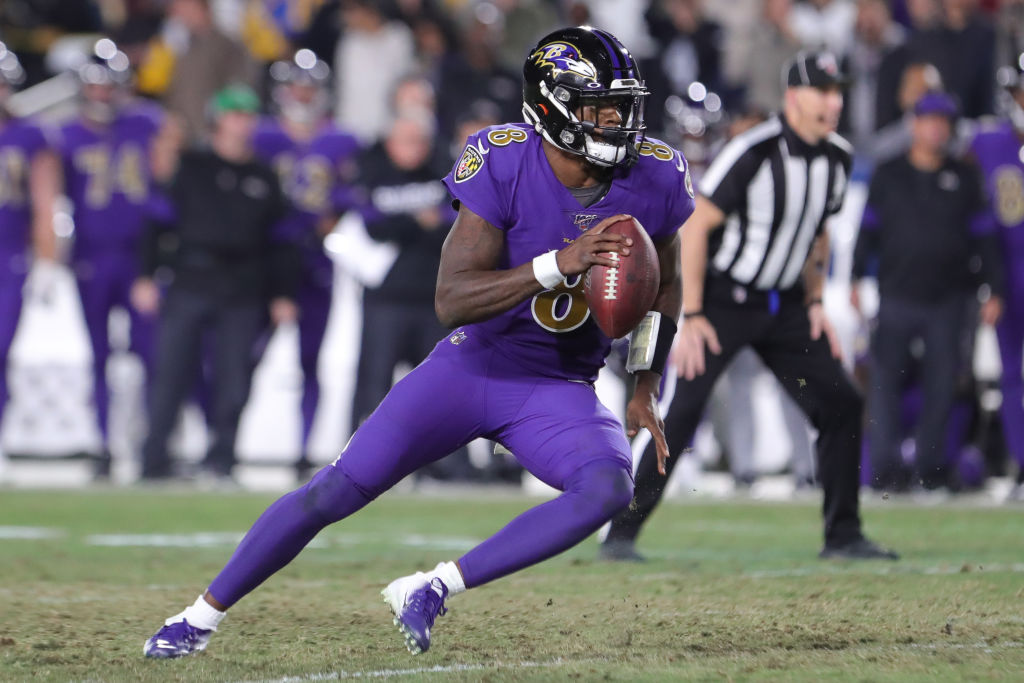 If Lamar Jackson of Russell Wilson wins NFL MVP, it won't be as if Michael Thomas got robbed. Jackson and Wilson are tied for the NFL lead in touchdown passes with 24 apiece, are both ranked in the top three in passer rating, and are both ranked in the top four in quarterback rating. Lamar Jackson has also added a ton of production in the running game with 876 rushing yards and six touchdowns, which is what has separated him from Wilson thus far.
But if we are going to nitpick and throw Michael Thomas out based on one category, why don't we do the same for Jackson and Wilson? Russell Wilson ranks 11th in the NFL in passing yards with 267 per game and Lamar Jackson ranks 24th in the NFL with 220.6 passing yards per game. Should an NFL MVP quarterback ever land outside of the top 10 in passing yards league-wide? Outside of the top 20, in Lamar Jackson's case?
And the answer is, of course, that one or two statistical categories shouldn't disqualify a player, at any position. All three of these guys have led their teams to 9-2 seasons, and all three have been the most valuable player on their respective teams. And all of them have a legitimate case for the top spot.
What makes Michael Thomas's season truly unique
A quarterback has won NFL MVP in 11 of the last 12 seasons and in each of the last eight. It's the most important position on the team, it's almost always the team leader; it makes sense.
No wide receiver has ever won MVP, and this also makes sense, as an MVP-caliber season for a wideout is likely also to be shared with his quarterback. Case in point when Randy Moss set the all-time single-season record with 24 touchdown catches to go along with 98 catches for 1,493 receiving yards, Tom Brady was his quarterback. Brady had 4,806 passing yards and 50 passing touchdowns that year, and he's the one that ended up with the award.
Michael Thomas is on pace for one of the greatest seasons in NFL history, and he's doing so in a year that he has played over five games with his team's backup quarterback in Teddy Bridgewater. In the five games that Bridgewater started, Thomas still managed to average 8.4 receptions and 110.2 yards per game. Best yet, the Saints went 5-0 in those five games.
At the wide receiver position, does it get any more valuable than this?