1 Reason Tom Izzo and Michigan State Are Poised for a Deep March Madness
Tom Izzo is one of the finest college basketball coaches in the NCAA. He's kept his Michigan State Spartans as a perennial contender for the national championship for years. However, the team has had its share of issues this season as it stumbled out of the gate. Just when it appeared that Izzo's Spartans might be done for, they've salvaged the season and are now trending upward.

What's changed for Michigan State? There's one area of the game in particular in which they've improved demonstrably. It serves as evidence that this team could do some serious damage when the brackets are announced in March.

Michigan State's early-season struggles
Michigan State's program is one of the best in the country. With on title under Tom Izzo, nine Final Fours overall, and 31 NCAA Tournament appearances, they're the elite of the elite. That's why the beginning of this season was so disquieting to the Spartans' faithful.

Michigan State began the season with a 69-62 defeat at the hands of the Kentucky Wildcats. No one could fault them for that — after all, John Calipari and his Kentucky squad were ranked second in the nation. Where Izzo's crew first ran into trouble was in Hawaii. Taking part in the annual Maui Invitational, the Spartans entered the tournament ranked No. 3 in the country. That ranking was short-lived, as they fell in the first round to the Virginia Tech, 71-66, in a game that saw them unable to keep up with Tech's frenetic 3-point shooting pace.

Throw in another loss to the Duke Blue Devils, and it appeared as though the Spartans were in trouble. It's not just that they lost to Duke — another powerhouse program — it's that they lost by double digits, 87-75.

How Michigan State has bounced back behind its key players
Since starting the season 8-3, Michigan State has gone 9-1 (as of Jan 22, 2020). They have had one conference loss to Purdue, but conference losses are bound to happen in a league as competitive as the Big Ten.
Michigan State's top performers so far this year include:

Cassius Winston. The team's leader and star guard, Winston is leading the team in scoring. He's averaging 18.1 points per game.
Xavier Tillman. The forward leads MSU in field goal percentage (54.5%) and is currently averaging a double-double in points and rebounds with 13.9 an 10 per game, respectively.
Aaron Henry. Henry's adding 9.8 points, 4.4 rebounds, and 3.1 assists per game.
While there have been great individual performances buoying the team, the entire squad has come together. In what way has Izzo helped them improve that's led to this resurgence?

One reason Tom Izzo and Michigan State are ready for March Madness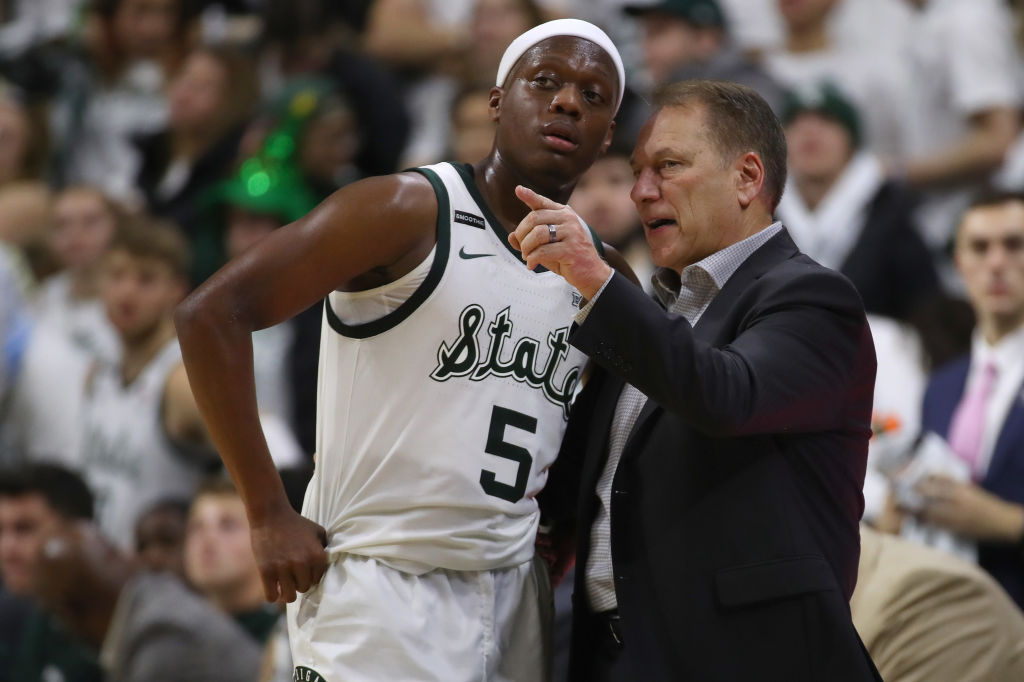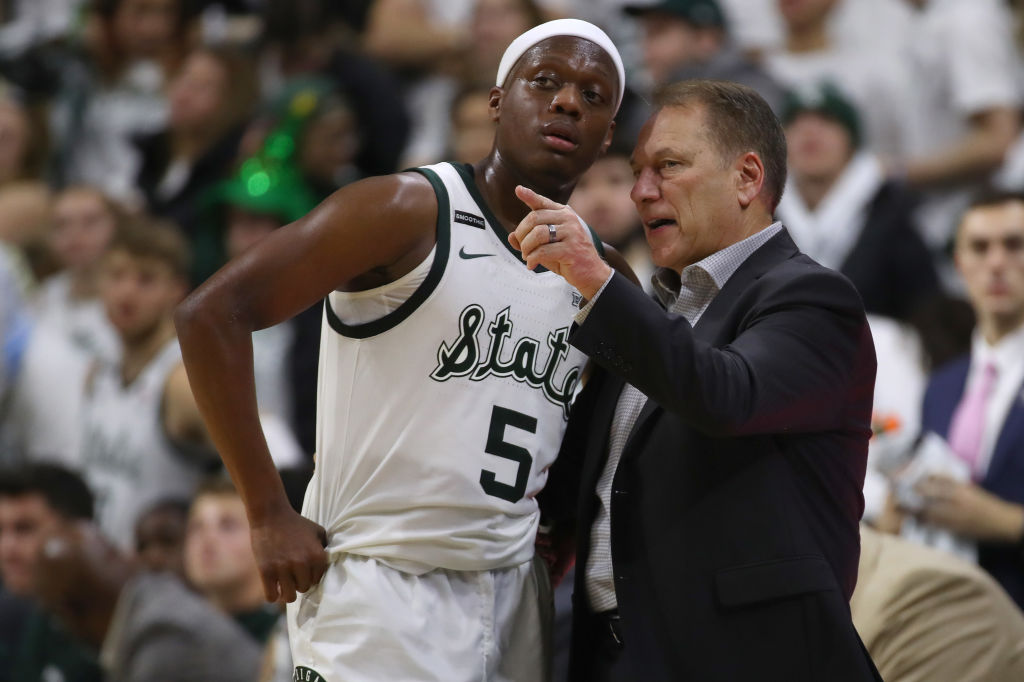 Three losses in their first eleven games were reason enough for alarm, but the Spartans' performance in those games made it even more troubling. According to Bleacher Report, one statistic stood out during the early part of the season: shooting. But in the last ten games, there's been a marked difference in their shooting. It's gotten much better.

During that 8-3 start, the Spartans averaged 78.8 points per game, shot 32.2% from 3-point ranges, and made 46.2% of their field goals overall. Since then, however, Michigan State raised its scoring average by nearly 10 points and made close to 40% from 3-point range during five wins that followed that rocky start.

For all the various components that go into a successful basketball team, none are more important than the ability to score the basketball. That's where the Spartans' success has been simple: they've scored more points a larger percentage of the time. Whether they can continue this run into March remains to be seen, but based on Tom Izzo's past, it's highly likely.