1 Reason Why Former Orioles Star Adam Jones Chose Japan Over MLB
In a surprise announcement on Tuesday, December 10, former Baltimore Orioles great Adam Jones announced that he would be leaving MLB in favor of a contract with the Nippon Professional Baseball Organization (NPB) in Japan. The contract with the Orix Buffalos is for the next two years guaranteed and also includes a club option for 2022.
This move, in all likelihood, brings Adam Jones's MLB career to a close after 14 seasons. While there likely would have been some teams willing to take a flier on Jones in 2020, the signing in Japan makes sense for the 34-year-old veteran from a financial point of view.
Adam Jones will earn more money and playing time in Japan
Adam Jones had to wait out most of the free agency period last season before finally being offered a one-year, $3 million deal by the Arizona Diamondbacks. Jones played 137 games for the Diamondbacks and collected 66 runs, 16 home runs, and 67 RBI while batting .260. It was a pretty average season for the aging veteran, and one that probably would have led to another long offseason looking for a job followed by another one-year contract at a modest pay rate.
With Orix, Jones will make a guaranteed $8 million over the next two years, per Ken Rosenthal. He will have the chance to earn up to $15.5 million over the life of his three-year contract if the team picks up the option for a third year in 2022 and he is able to hit the performance-based incentives in his contract.
In an Instagram post announcing the move earlier this evening, Jones wrote about how he was excited about this new opportunity. "There is a team over in Japan (Orix Buffalos) that views me as a valuable piece to help bring their organization back on track, and I'm up for the challenge!"
Given the pitch that Adam Jones received and the contract term and pay that Orix offered, it is clear that Jones will be an everyday player in Japan. The chance to play and be the star of a team clearly calls out to Jones more than a potential role coming off of the bench for an MLB team.
Jones was once the star of the Baltimore Orioles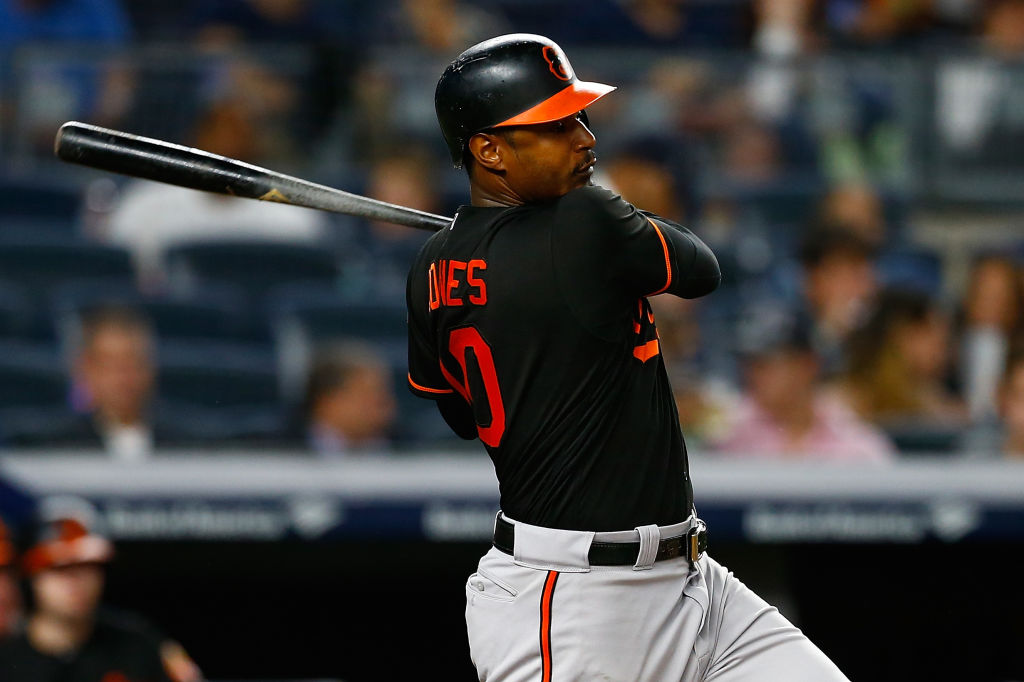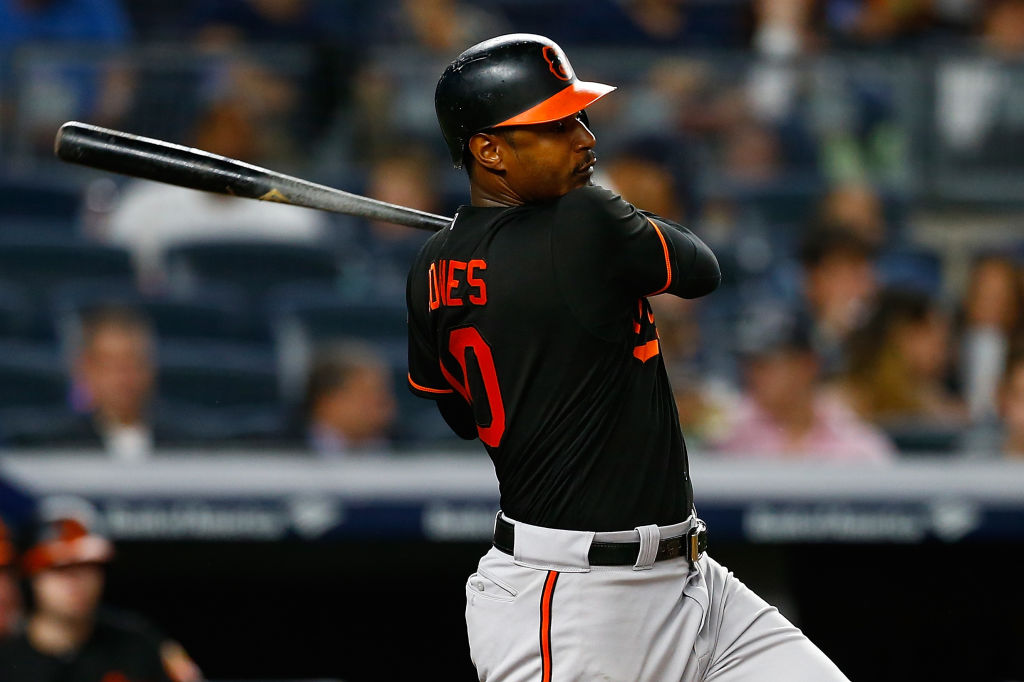 In 11 seasons with the Baltimore Orioles, Adam Jones batted .279 and racked up 875 runs, 263 home runs, 866 RBI, and 90 stolen bases. He was a five-time MLB All-Star in his time in Baltimore, including a three-year stretch from 2012 through 2014 in which he averaged 97 runs, 31.3 home runs, 95.3 RBI, 12.3 stolen bases, and a .284 batting average.
Jones won the Gold Glove in center field in each of those three seasons and helped lead the Orioles into the playoffs twice in 2012 and 2014. That 2012 appearance ended a 14-year postseason drought in Baltimore.
MLB is changing for aging stars
There was once a time not too long ago in MLB history that an experienced veteran and clubhouse leader like Adam Jones would have had teams lining up to throw many at him despite being past his prime. He is only two years removed from a 2017 campaign in which he batted .285 and hit 26 home runs; some team would have overpaid for the name and the potential of a bounce-back year.
But nowadays, due to the Moneyball influence, virtually all of the teams around the league are trying to cost-control and look for the most inexpensive and efficient way to build a winner. Outside of the biggest superstars, veterans on the wrong side of 30 are looked at as short-term options that can be signed at discounted prices instead of as the big-name splashes they once were.
Jones saw this first-hand last season during free agency. And instead of doing it all again, he decided to jump on an opportunity to make more money and get more playing time in an environment that would better appreciate him. Japan has long been a destination for players past their primes, but if this signing is any indication, the age group that MLB teams consider past their prime is getting a whole lot younger.