1 Sign That Points to Boxer Floyd Mayweather Fighting in the UFC
With an undefeated 50-0 record and one of the biggest bank accounts of any athlete, Floyd Mayweather can retire comfortably. However, even at 42 years old, Mayweather seems like he's ready to fight again. Mayweather was recently spotted talking to Dana White, the UFC's president, at an NBA game. Could that be a sign that Mayweather may fight once more, this time in the UFC? Let's find out.

Floyd Mayweather's career so far
Mayweather's boxing career spans two decades, and he's been undefeated since he stepped into the ring as a professional. Mayweather didn't just beat up nobodies, either. Throughout his career, he fought and beat men who were as good as he was at the time. Later in his career, he defeated several rising stars as well.

Some of those victories came against boxing legends like Manny Pacquiao and Oscar De La Hoya, but also opponents like Canelo Alvarez, who later became one of boxing's biggest stars. Mayweather didn't dominate in all his fights either; he had some close calls. But no matter who he fought, Mayweather always found a way to win. For that reason, many people consider Floyd Mayweather as a modern G.O.A.T. (Greatest of All Time) candidate.

Mayweather's legacy in boxing has been cemented, but that hasn't stopped him from continuing to make money by taking big fights. One of his most famous bouts was against Conor McGregor, but Mayweather also took a few million dollars to knock out a Japanese kickboxing star, Tenshin Nasukawa, in 2018.

What Dana White and Floyd Mayweather agree on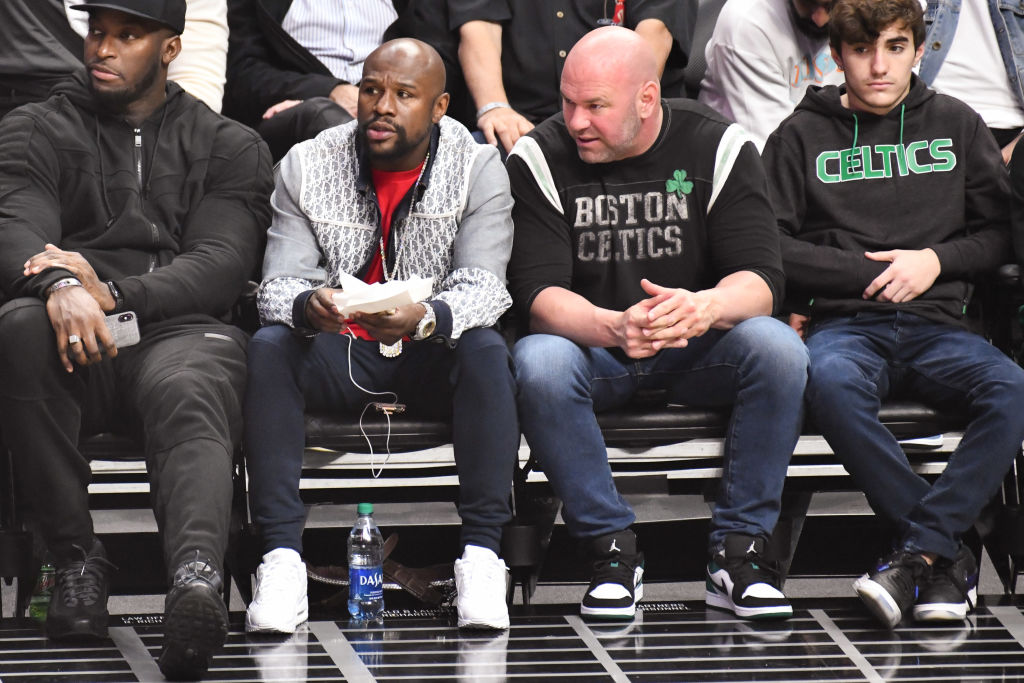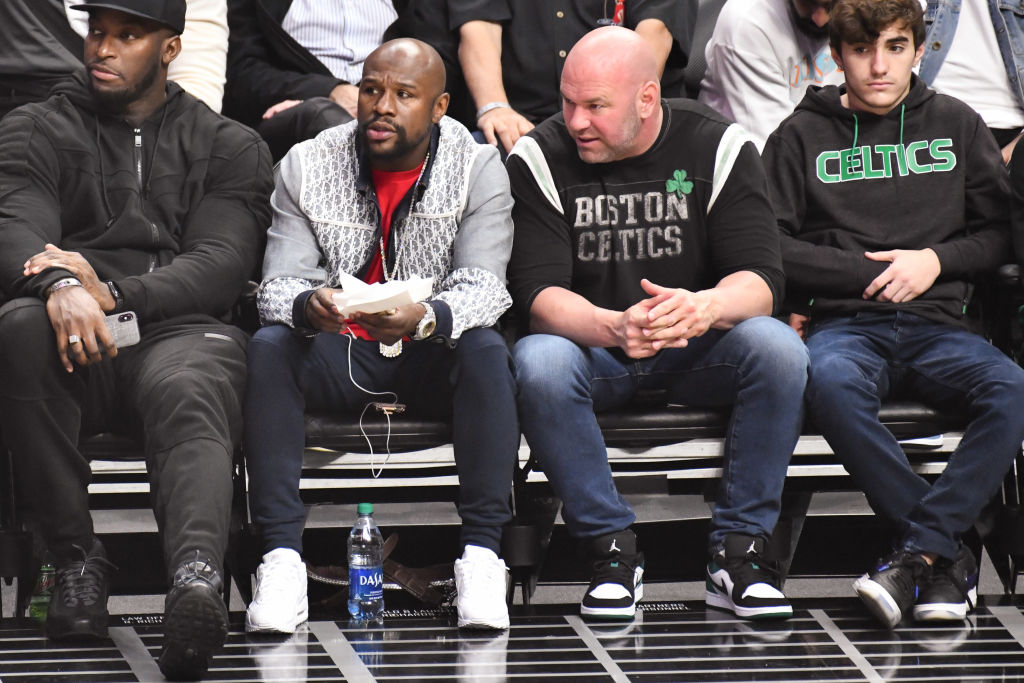 As MMA Junkie reported, UFC president Dana White said he and Mayweather talked while they sat next to each other during an NBA game. They both agreed that their brands "add value to each other." From a financial standpoint, that is true. Mayweather's fight against McGregor made him, McGregor, and the UFC millions of dollars.

Big fights like that are a two-way deal. Some people will always tune in to watch Mayweather fight, but others won't watch unless Mayweather's opponent is interesting, too. That's the same story for McGregor. As a result, when they fought each other, millions of people paid lots of money to watch it happen.

White also said that Mayweather wants to fight again and that he hopes they can set something up for him in the fall of 2020. That said, it is just talk, and things can fall through at any time. But if Floyd Mayweather does return to MMA action, he probably won't be fighting under the UFC's rules.

Will Floyd Mayweather box in the UFC?
The reason Mayweather wouldn't compete in a true MMA bout under the UFC banner is simple. It's because the last time a boxer fought in the UFC under the UFC's rules, they got completely dominated. That boxer was former heavyweight champion, James Toney, and a former UFC heavyweight champion, Randy Couture, easily beat Toney in their fight.
Because of that, it's extremely unlikely that Mayweather will want to compete under the UFC's rules. Boxing is just one martial art, and the UFC allows fighters to use every single martial art. However, the UFC has recently set up a boxing division called Zuffa Boxing. No matches have happened under the Zuffa Boxing banner yet, but Dana White, who's a lifelong boxing fan, has been working hard behind the scenes to make it happen. 

White's talk and handshake with Floyd Mayweather could be for a fight hosted by Zuffa Boxing. It's unknown who Mayweather would potentially fight, but Khabib Nurmagomedov has expressed interest in the past about fighting Mayweather. That would probably be an easy fight for Mayweather, as Nurmagomedov isn't as good of a boxer as McGregor is. All that said, Mayweather has the pick of the litter, and he can fight anyone he wants to when and if he chooses to compete in the UFC.