1 Sign That Points to Rob Gronkowski Never Playing in the NFL Again
Rob Gronkowski is one of the best pass-catching tight ends in NFL history, and the 30-year-old surprised people when he retired in the offseason after playing nine seasons in the league. His absence in 2019 left a gaping hole in the Patriots' offense, which was evident throughout the season. Couple the fact that Gronk is still relatively young with the Patriots' struggles on offense this season, and there was speculation that he would come out of retirement to return to his former team. But that didn't happen this season, and it is unlikely to happen in the future. Given comments made by Gronk, don't expect him to ever play in the NFL again.

Rob Gronkowski's playing career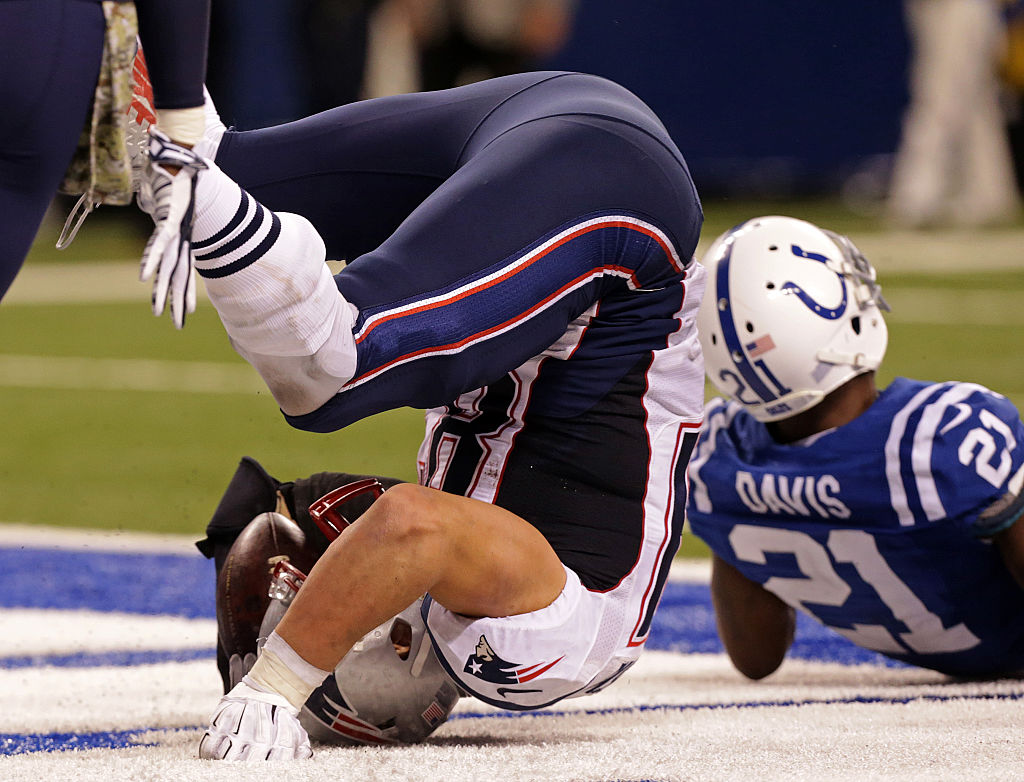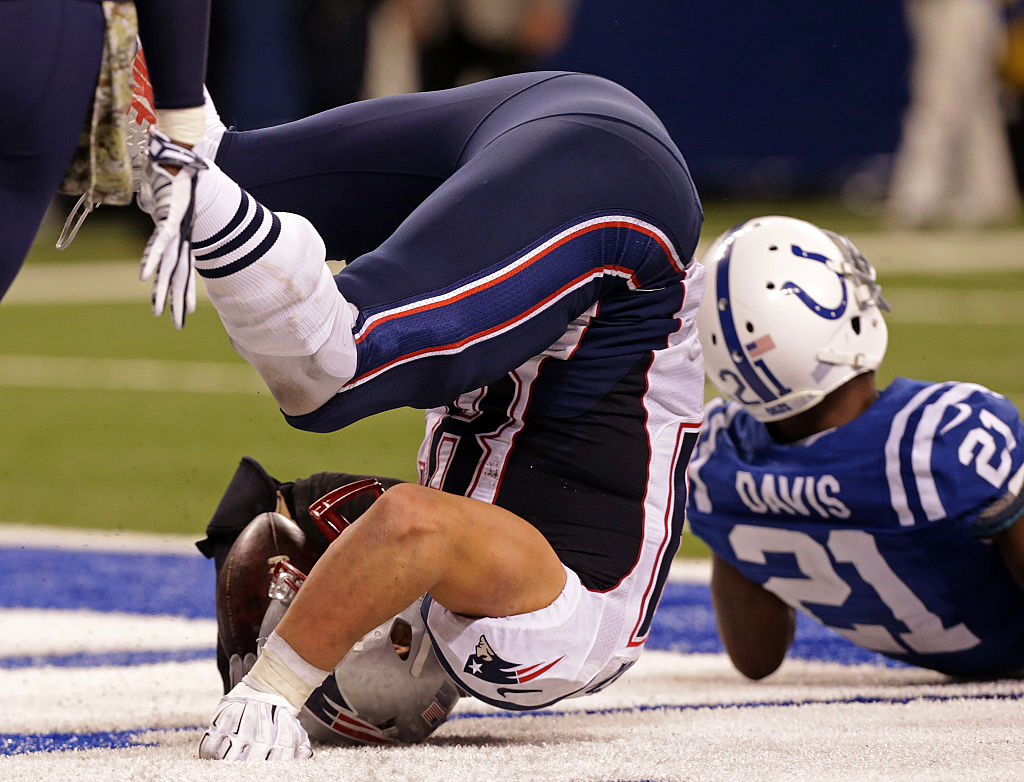 Gronkowski grabbed 521 receptions for 7,861 yards in 115 career games, with 79 of his catches resulting in touchdowns — placing him fourth all-time among tight ends. He also scored a rushing touchdown on the only carry of his career. Gronk's numbers helped him earn five Pro Bowl appearances, and he was a member of three of the Patriots' Super Bowl-winning teams.

Rob Gronkowski's numbers seem even more impressive when you take into account that he played in all 16 games in a season just twice in his career — his first two seasons in the league — and played in fewer than 10 games twice.

Rob Gronkowski's retirement and speculation about a comeback
Gronkowski announced in March 2019 that he would not be returning to the Patriots and would retire from the NFL, but that didn't stop people from speculating that he might make a return to the field during the season. Part of that speculation grew from photos that hit social media in the summer showing Gronk working out with Tom Brady at UCLA. But he wasn't in football shape, as he had slimmed down to about 250 pounds — 15 pounds lighter than he was during his career.

Gronkowski eventually began what may end up being his post-playing career when he joined Fox Sports during the season as a studio analyst for the network's NFL coverage. Other possible career options for Gronk include acting and a wrestling career with the WWE. Whatever is next for Rob Gronkowski, one comments signals that he likely won't wear an NFL uniform anytime soon.

The sign that Gronkowski won't play in the NFL again
Don't expect to see Rob Gronkowski playing in the NFL anymore. He didn't come back when the Patriots struggled during the regular season. He didn't come out of retirement for the playoffs, either Gronk seemingly put to rest any possibility of a return to football in an interview with CBS Sunday Morning during which he discussed getting his mental and physical health back on track after retiring from the game.

Gronkowski said he struggled during the last two seasons that he played, and he didn't feel like himself. He got into specifics about his physical condition, noting that his head was noticeably swollen several months ago and could feel a build-up of liquid on the back of his head.

"If you go look at a picture of me, literally from seven months ago, my head is swollen," the tight end said. "You could push it in. It was like pushing a jelly donut." 

Gronk discussed what he is doing now, which includes fitness events with his family and jigsaw puzzles. But Gronk's biggest concern is feeling better mentally and physically every day, with the goal of eventually feeling "normal" again.

Given his obvious concern for his physical health and physical well-being, it appears that Gronk has officially moved on from playing football professionally and will happily stay retired and resume the next chapter of his life, with his first feature film scheduled for release in 2020. There's no reason for Rob Gronkowski to continue risking injury on the gridiron; he has already cemented his legacy as one of the greatest tight ends in NFL history.