1 Stat That Shows How Valuable Michael Gallup Has Been to the Cowboys in 2019
Amari Cooper is undoubtedly the star of the Dallas Cowboys receiving corps. Since arriving in a trade with the Oakland Raiders last season, Cooper has amassed 117 catches, 1,696 receiving yards, and 13 receiving touchdowns in 21 games with the Cowboys heading into the team's Week 14 matchup against the Chicago Bears. But for as good as Amari Cooper has been in 2019, his teammate Michael Gallup hasn't been too far behind in terms of production.
Michael Gallup has virtually matched Amari Cooper in yards per game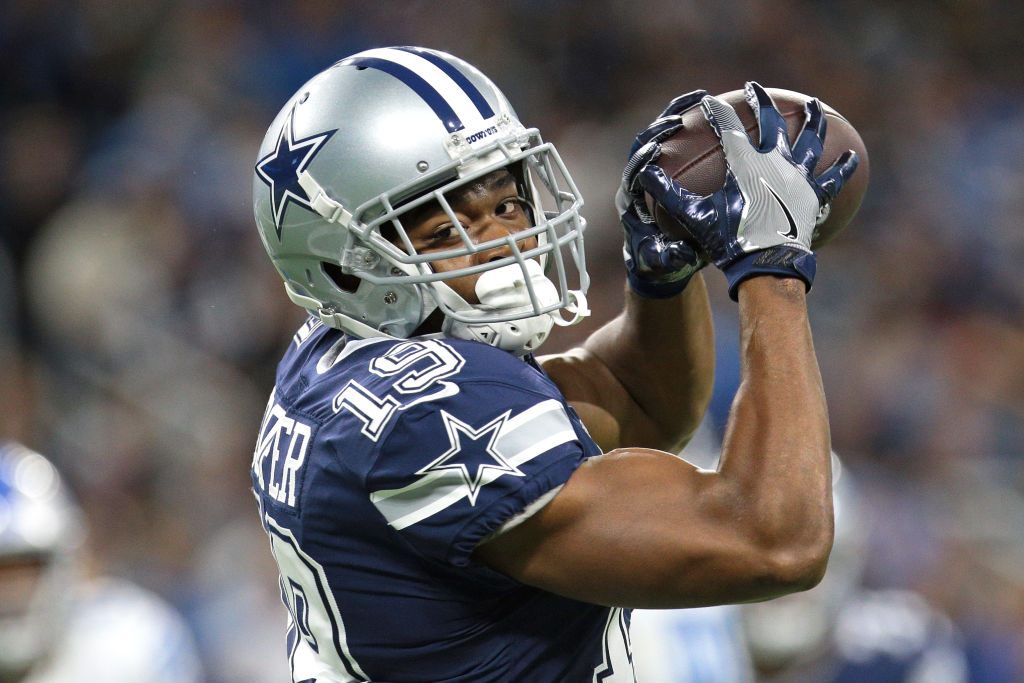 Amari Cooper leads the Dallas Cowboys with 971 receiving yards in 12 games this season. Michael Gallup trails Cooper in receiving yards with 796 on the season, but he has only played in 10 games in 2019. Gallup's 79.6 receiving yards per game are virtually identical to Cooper's 80.9 receiving yards per game.
In fact, Gallup has had a very similar season to Cooper across the board. If projected out over 12 games, Michael Gallup's current numbers in 10 games of 49 catches on 82 targets for 796 yards and three touchdowns with 235 YAC (Yards After Catch) would come out to: 59 catches on 98 targets for 955 yards and four touchdowns with 282 YAC.
These numbers show that Amari Cooper's current stat line would still have a slight edge in total yards (971), receptions (64), and touchdowns (7). But Michael Gallup would actually have the lead in targets, average yards per catch (16.2 to Cooper's 15.2), and YAC (282 to Cooper's 217).
Gallup has taken a big step forward from his rookie season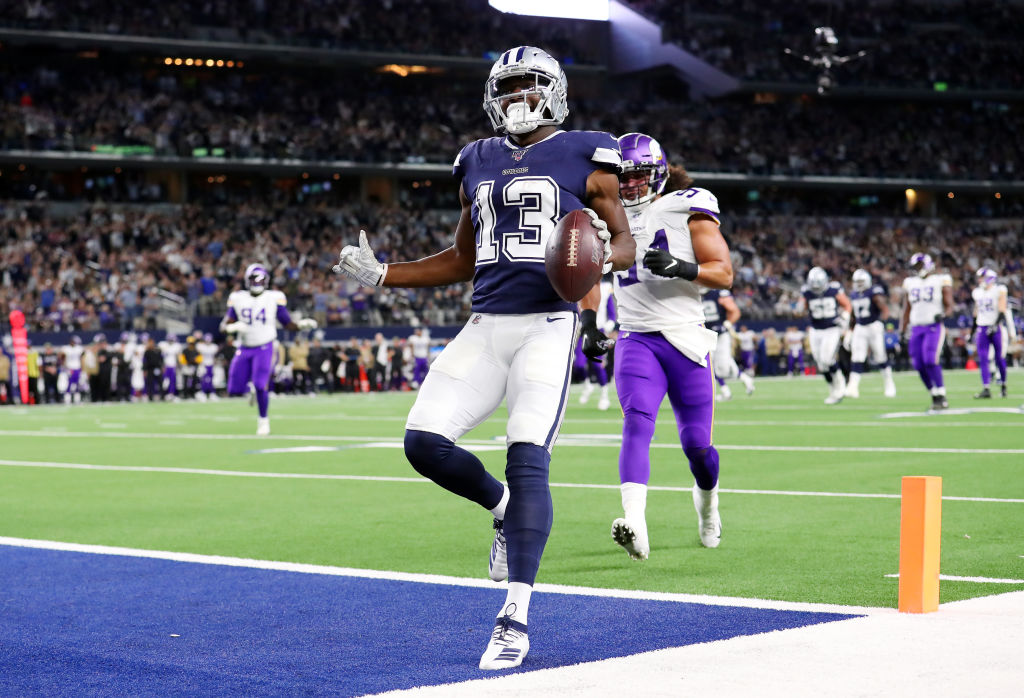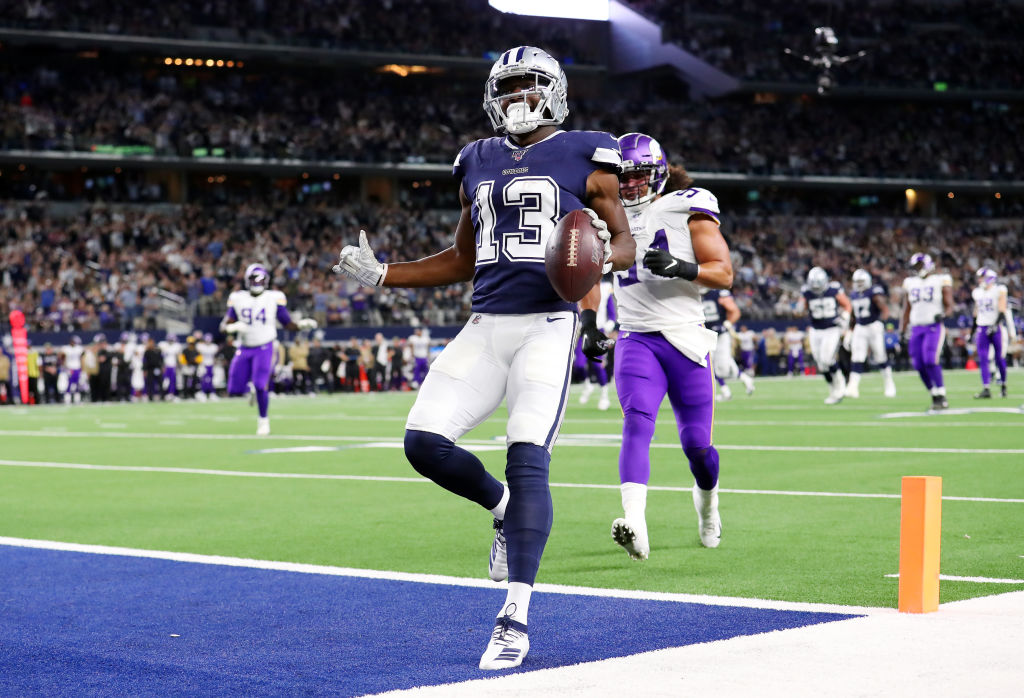 After playing his first two years of college football at Butler Community College, Michael Gallup transferred to the Colorado State Rams before the 2016 season, where he caught 76 passes for 1,272 yards and 14 touchdowns. He followed that campaign up with 100 catches for 1,418 yards and seven touchdowns in 2017.
Gallup was selected by the Dallas Cowboys in the third round of the 2018 NFL Draft. In his first season with the Cowboys last year, Michael Gallup caught 33 of the 68 passes he was targeted on and had 507 receiving yards, two touchdowns, and 145 YAC in 16 games.
The 23-year-old has caught more of his targets this season (59.8% in 2019 compared to 48.5% in 2018) and has been far more productive across the board, developing into a legitimate weapon that quarterback Dak Prescott can rely on.
Enjoying a breakout season
The fact that Michael Gallup is putting up numbers similar to Amari Cooper's this year doesn't mean that he's as good as Cooper or that the Cowboys should let Cooper walk as a free agent. It is obviously helping Gallup's productivity to have one of the game's best wide receivers on the other side of the field, commanding the attention of every opponent's best coverage personnel and schemes.
Still, Michael Gallup's breakout season should not be ignored. Over a full 16-game season, his current numbers project out to 78 catches for 1,274 yards. Those numbers make him one of the most valuable second receiving options in the game, and at just 23 years old, he still has plenty of room to continue to develop into an even bigger star.