1 Team That Could Ruin Lamar Jackson's MVP Season, According to Michael Vick
The New England Patriots have looked as unstoppable as their reputation has made them, but it does not mean that they will have a clear path to another Super Bowl. When the Patriots lost to Lamar Jackson and the Baltimore Ravens in Week 9 of the season, they didn't just lose to a fluke team who doesn't pose a long-term threat. They lost to an NFL MVP candidate and a team that could be a hurdle in the playoffs.
Former NFL quarterback and current analyst Michael Vick believes that the Patriots have something to worry about in the Ravens, and if they show up in the playoffs as they did during Week 9, their Super Bowl streak could come to an end.

Praise for Lamar Jackson
Speaking with Skip Bayless and Shannon Sharpe on Undisputed, Michael Vick talked about how Lamar Jackson is often compared to himself. After all, they are both non-traditional quarterbacks who are just likely to kill defenses with their speed and footwork as they are with their arms.

Vick said that the system that Jackson plays is akin to one that he, himself, didn't get until 2006. In only his second year, this could make Jackson a scarier double-threat than Vick ever was.

Jackson is still young, and Vick believes his speed is good for him now, but his early adoption of the passing game will benefit him as he gets older. That was on full display at the end of a segment two weeks later on the same show.

Jackson as the X-factor going forward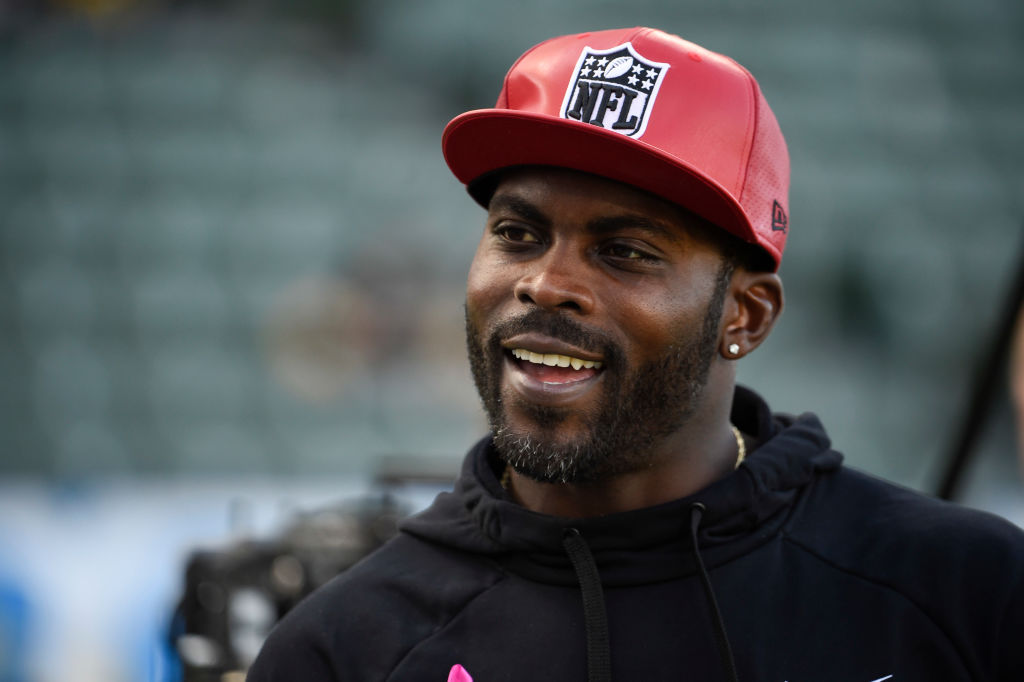 With all that praise for Lamar Jackson and his accomplishments two weeks earlier, the conversation resumed after his victory against the New England Patriots. The hosts discussed how Ravens offensive coordinator Greg Roman is using the offense he used in San Francisco with Colin Kaepernick and adjusting it to Jackson's talents.

Vick sees progress from Jackson, and he only sees him getting better.

"Lamar's going to continue to play with an edge because he was the last quarterback in that draft — taken in the first round," Vick said. "And that adds fuel to the fire. And whatever it takes to bring out the greatness in you, you've got to take it and run with it, and I think he's going to continue to progress and, hopefully, continue to stay healthy, and we'll be treated to some good football."

Vick spoke about how Jackson could be the X-factor in the NFL for a very long time, and also spoke about a rematch with the Patriots as though it were a foregone conclusion — something that has fans across the NFL clamoring for the dual of old versus young quarterback.
Are the Patriots afraid, or playing possum?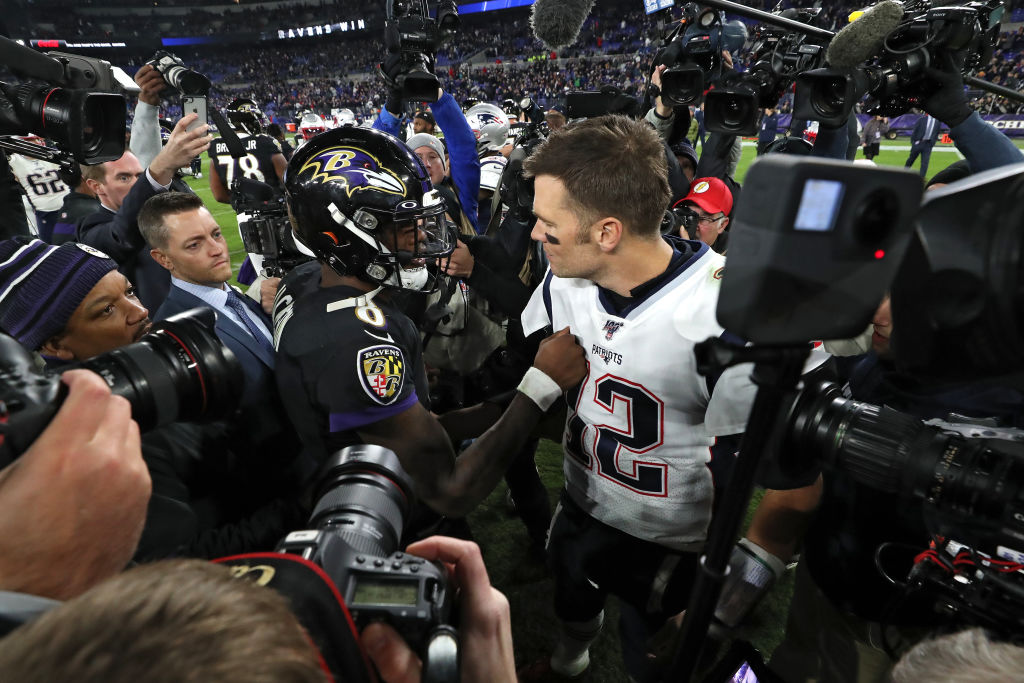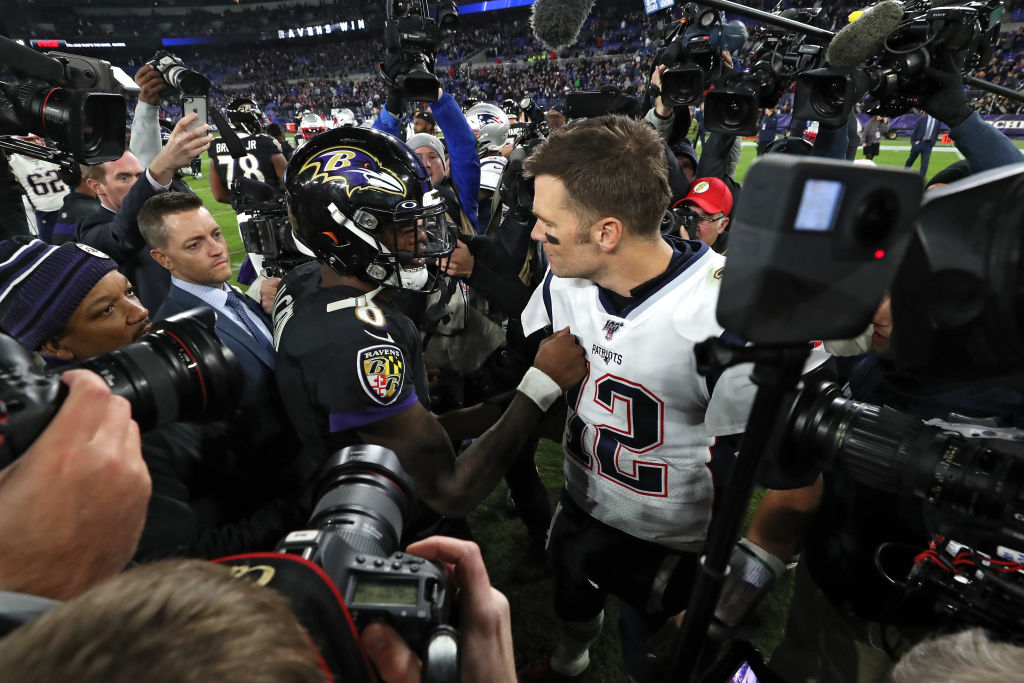 Lamar Jackson and the Ravens breezed past the Patriots when they played in the regular season as Baltimore unleashed the full Jackson experience. Jackson threw for 163 yards, completing 17 of 23 passes. He threw a touchdown and zero interceptions for a 107.7 rating for the game. The game, unlike Brady's, did not begin and end with his arm, however.

Jackson also rushed for 61 yards, giving the Ravens an additional two touchdowns in the process. The Patriots defense could not figure out Jackson's offense. That does not mean that the Ravens can be content with what they did in the regular season, however. While Jackson may be dominating the league in November, Brady's time is after the calendar switches.

Brady struggled against the Ravens, throwing only a single touchdown that was matched by an interception. Football fans everywhere know, however, that Brady has a tendency to turn things on in the playoffs. If the Ravens come in acting like they will be able to ease their way into victory again, then the Patriots will likely punish them.

Jackson appears to be the real deal. His arm is still getting better, and his speed is too much for defenses. The Patriots have shown that they can fall in the playoffs, but they rarely do so without a fight. If Jackson wants to continue the growth of his legacy, he may need to bring this to another level if the teams meet in the postseason.