1 Way Eli Manning's NFL Career is Even More Impressive Than You Think it Is
Eli Manning has had an impressive career, which began when he was the No. 1 overall pick in the 2004 draft. The Chargers drafted him, but Manning forced a draft-night trade to the Giants, where he played for the duration of his career to date. He led the Giants to two Super Bowl titles. As Manning faced free agency this offseason, his Giants' career was all but officially over, and Manning has now officially announced his retirement. Looking back on Manning's career, here's one fact that might be even more impressive than the stats he put up in the league.

Eli Manning's playing career
In his 16 seasons with the Giants, Manning proved to be a durable player. He started all 16 games each season from 2005 to 2016. Playing in all of those games allowed him to put up some big stats.

In 236 career games, Manning completed more than 60% of his passes for 57,023 yards and 366 touchdown passes. One knock against him has been his lack of mobility, as he has just 567 rushing yards and seven rushing touchdowns in his career. Manning led the Giants to the playoffs six times, going 8-4. His most successful postseason runs came in the 2007 and 2011 seasons, when he led the Giants to Super Bowl victories against Tom Brady and the Patriots in each of those seasons.

The stats and the Super Bowl titles are impressive on their own, but even more so when you consider his supposed postgame routine.

Eli Manning — 'A beer guy in every stadium'
Perhaps more impressive than his stats on the field is what Manning has accomplished elsewhere in the stadiums in which he played. During his NFL career, he has regularly had people in road stadiums who were tasked with finding him a six-pack or 12-pack of beer to bring on the team bus following the game — win or lose.

Former teammate Lawrence Tynes calls it "unbelievable," saying Manning "had a guy in every f—ing stadium in the league to get him that beer." Manning reportedly shared the brews with other veterans in the back of the bus while it was on the way to the airport. That revelation of Eli Manning's beer-drinking habit came late in the 2019 season, just days after he celebrated the Giants' Week 16 overtime victory against the Redskins by playing flip cup with Daniel Jones and other teammates at a New Jersey bar, despite having lost the starting job to Jones and not playing in that game with the Redskins.

But not everyone buys the story. Former teammate Rashad Jennings told TMZ Sports that it's "not a true story." Jennings doesn't know about the beer guy aspect of it, but he used to sit next to Manning on planes and buses, and he knows Manning wasn't always drinking on the vehicles.

Manning's workout routine was intense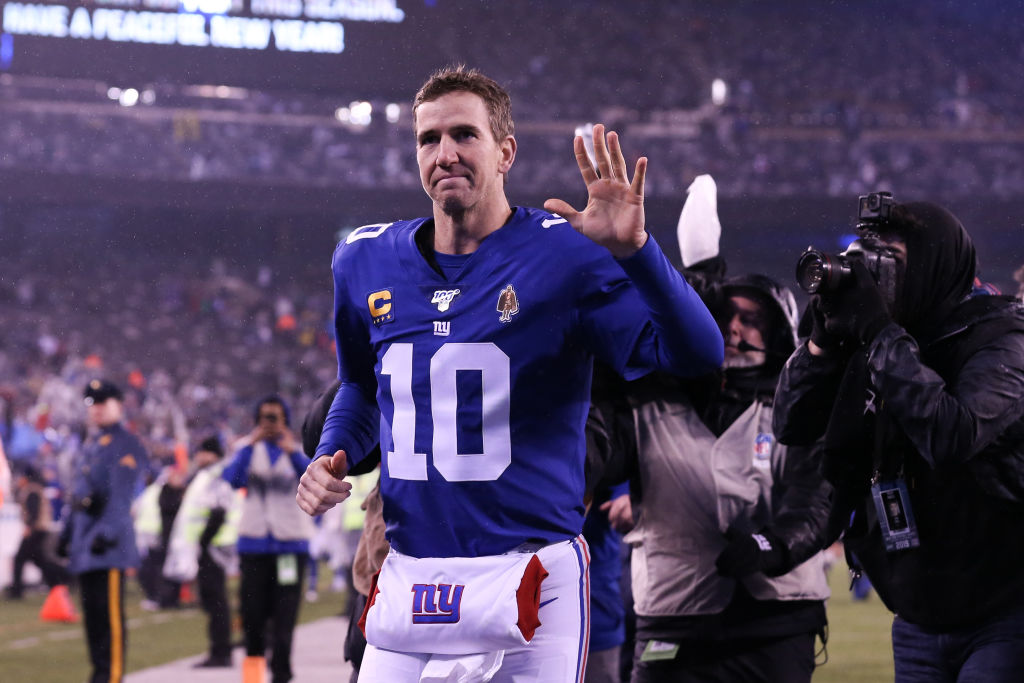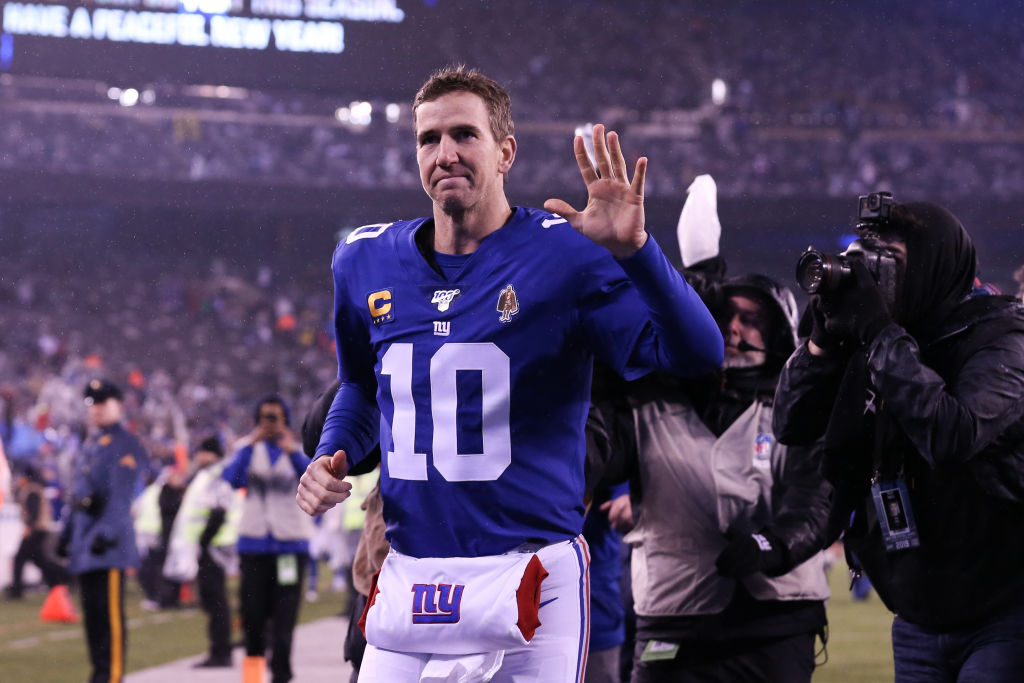 You don't play 16 seasons in the NFL — especially being as much of an iron man as Manning was — without staying fit with a balanced diet and workout routine. Former Giants coach Pat Shurmur called Manning "the fittest 37-year-old" he had ever seen in 2018. That is partially because Manning spends a lot of time in the gym training, even in the offseason, when some players don't push themselves as hard as they do during the season.

Manning also tries to eat healthy while he's training. A typical breakfast for him is oatmeal, fruit, and protein, sometimes including a smoothie and water. One of his guilty pleasures, though, is french fries.

A different diet than Tom Brady
Beer isn't exactly the best beverage to drink if you're trying to have a healthy diet, and Eli Manning's beer drinking is a stark contrast to Tom Brady's diet.

As we've mentioned before, Brady has a highly restrictive diet, and beer is definitely not part of it. Brady avoids any foods or drinks with gluten and refined carbs, trans fats, saturated fats, a lot of salt, dairy, and one particular fruit. He also avoids excessive amounts of caffeine and alcohol in his diet. It's a strict diet, and one that likely doesn't allow for Brady to imbibe many, if any, adult beverages. 

Manning's diet is worse in the offseason when he doesn't need to be in playing shape. When Manning celebrated his 37th birthday a couple of years ago, he was spotted at a happy hour event with about 75 other people, where he was drinking a Bud Light and eating mac-and-cheese burgers, which are definitely a no-go for anyone trying to emulate Brady's diet.