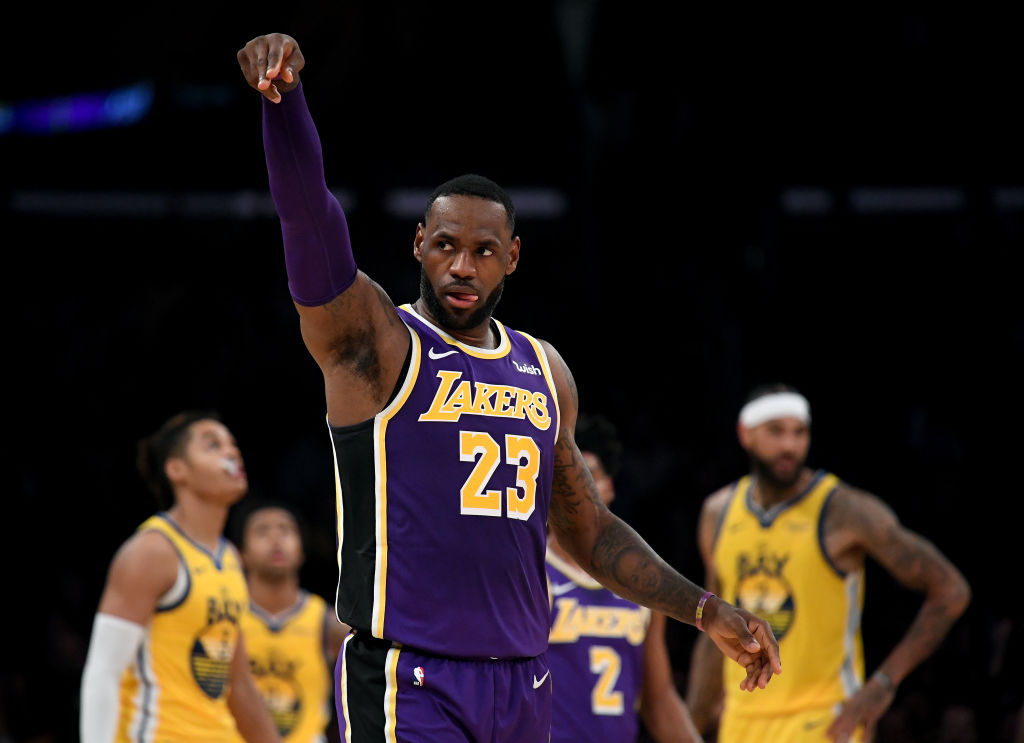 1 Way LeBron James Says He and Tom Brady are 'One in the Same'
LeBron James and Tom Brady are two of the greatest athletes ever. And according to LeBron, they have something else in common.
LeBron James and Tom Brady are two of the greatest athletes of all-time. They've got that in common, along with resumes that include multiple championships and multiple MVP awards. Plenty of cross-sport comparisons can be drawn between the two.
But LeBron James had one of his own on Friday afternoon before his Los Angeles Lakers hosted the Sacramento Kings. And in doing so, James also gave some potential insight into his future in the NBA.
How James and Brady are 'one in the same'
On Thursday night, news broke that Carmelo Anthony was signing with the Portland Trail Blazers. With his friend returning to the NBA for what figures to be his final stop, LeBron James was asked if he'd given much thought to how the end of his NBA career will look.
"Not really," James responded to the question, "Not the way I feel right now. Me and Tom Brady are one in the same. We're going to play until we can't walk no more."
This was an extremely interesting quote, especially when coupled with his quote on load management last week. "I'm healthy, I play. I probably got a good 45 years to not play basketball."
Going on pure speculation, a person in peak physical condition with all of the medical resources in the world available to him like LeBron James is probably optimistic that he will have a long and healthy life. If he expects to live to be at least 90 years old (a perfectly reasonable expectation), his estimation that he has "45 years to not play basketball" could mean that he sees himself playing in the NBA until around 45 years old; the age that Tom Brady is targeting.
If this is true, James could annihilate the NBA's all-time scoring record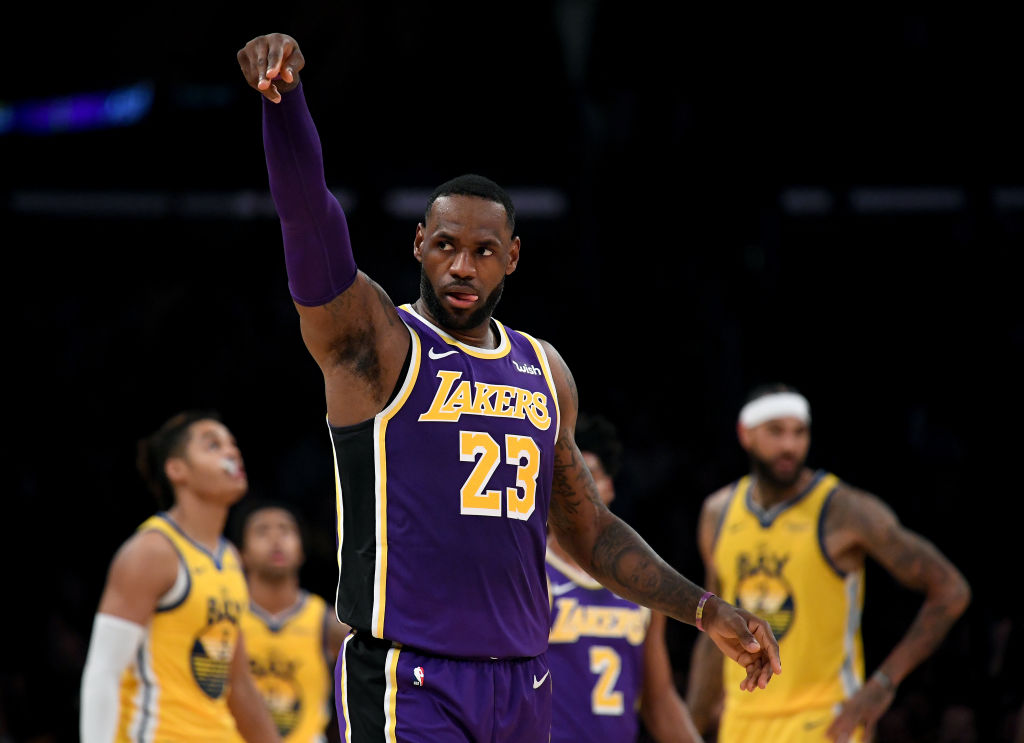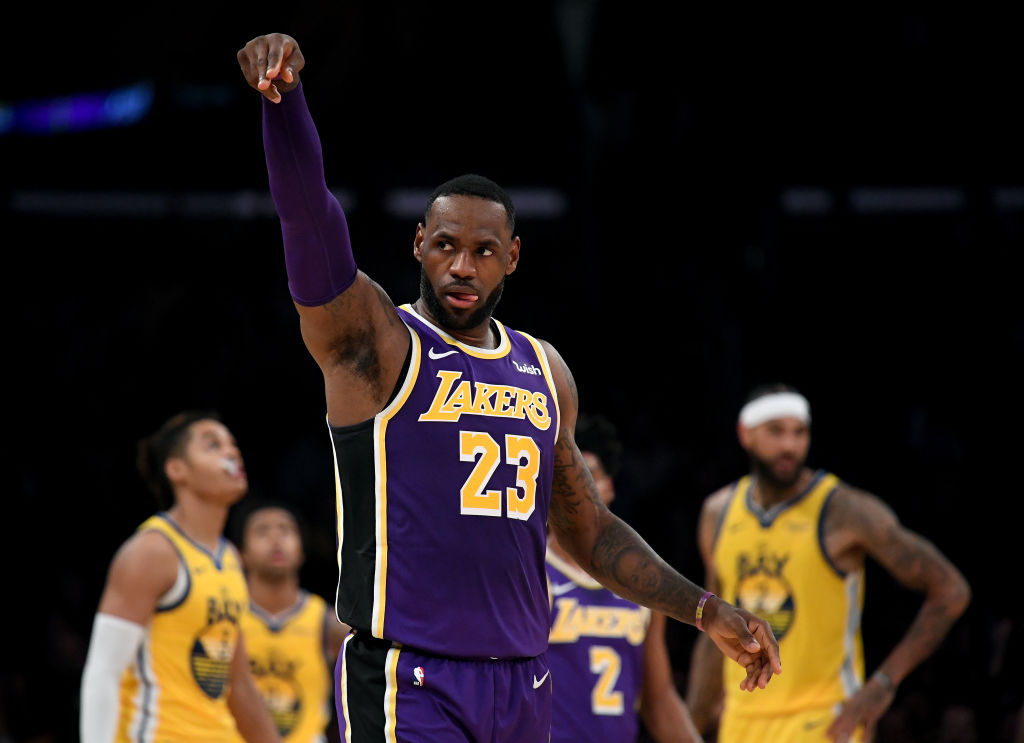 Kareem Abdul-Jabbar is the most prolific scorer in NBA history with 38,387 points in 1,560 career games. His scoring record has stood up for 30 years and counting since he set it in 1989.
LeBron James currently ranks fourth on the NBA's all-time scoring list with 32,835 points in 1,210 games after Friday night's 29-point performance against the Kings. Karl Malone is in second with 36,928 career points and Kobe Bryant is in third with 33,643 points.
James has averaged 2,033 points per season through the first 16 seasons of his career. If he continues to achieve this average, he will surpass Kareem Abdul-Jabbar as the league's scoring king in 2021-22. And he'd still be just 37 years old at the end of that season.
Barring injury, LeBron James will in all likelihood be the first player to hit 40,000 regular-season points. How high can he set the bar for future generations? If he is really committed to playing long past his prime, even an older and slower LeBron will still likely be able to pile up points. Is 45,000 attainable? 50,000?
Tom Brady responds
Tom Brady took to Twitter to respond to LeBron James' comments on Friday night, tweeting out, "I'm playing until I can't dunk anymore!"
James quickly responded, "well I'm playing until I can't throw TD passes anymore!"
As the saying in sports goes, Father Time is undefeated. But these two seem hell-bent on giving Father Time a run for his money.