1 Way Terrell Suggs is Hoping to Force His Way Back to the Baltimore Ravens
The Arizona Cardinals made the surprising move of waiving Terrell Suggs on December 14, 2019, just two days before playing their final home game of 2019. The 37-year-old Suggs hasn't been particularly effective for Arizona in recent months, but there were no signs to suggest that the 3-9-1 Cardinals had to make this move. But now that they have, the sports world is clamoring for Suggs to be reunited with the Baltimore Ravens, the team that he spent the first 16 years of his NFL career with.
The Ravens would, in all likelihood, be thrilled to add the future Hall-of-Famer for one last ride, but their position as the team with the best record in the NFL leaves them with the 32nd position on the waiver wire. This means that 30 other teams would have to pass on claiming Suggs before he reached the Ravens. Terrell Suggs is hoping to improve his chances of falling to Baltimore through NFL sources.
Terrell Suggs may not report to any other team
Terrell Suggs has been letting people know that he does not intend to report to any other team that puts in a claim for him besides the Baltimore Ravens. With over $100 million in career earnings, Suggs does not need the money that he would forfeit by choosing to retire instead of joining a new team. He never looked or felt right in a different jersey this season, and it only makes sense for him only to be interested in rejoining Baltimore.
Making these intentions public was a brilliant move on Suggs's part. Another team could still claim Terrell Suggs in the hopes of talking him into reporting to the team, but there is no reason to believe that he won't stick to his guns on the intentions he made public.
It is also possible that another team could claim Suggs just to block his return to Baltimore, as the Ravens are already the best team in the NFL and certainly don't need more help. A move like this likely wouldn't be good PR for a team, especially among the players. It might be a good strategy on paper, but we'll see if anyone actually does it, especially for a player like Suggs who is dealing with injuries and on the decline.
Suggs had an incredible career in Baltimore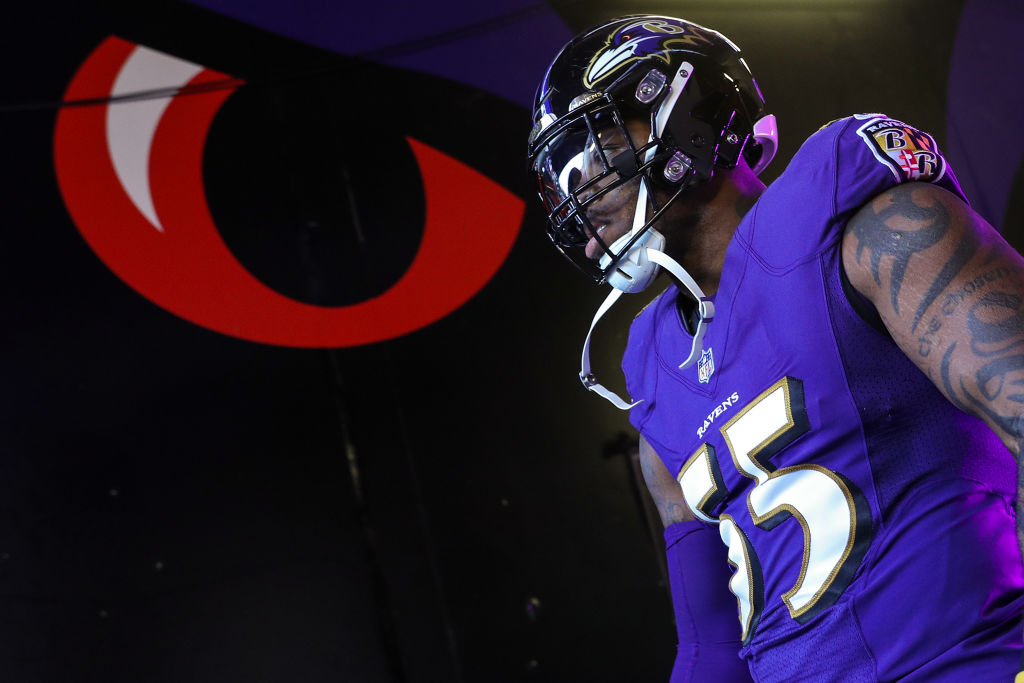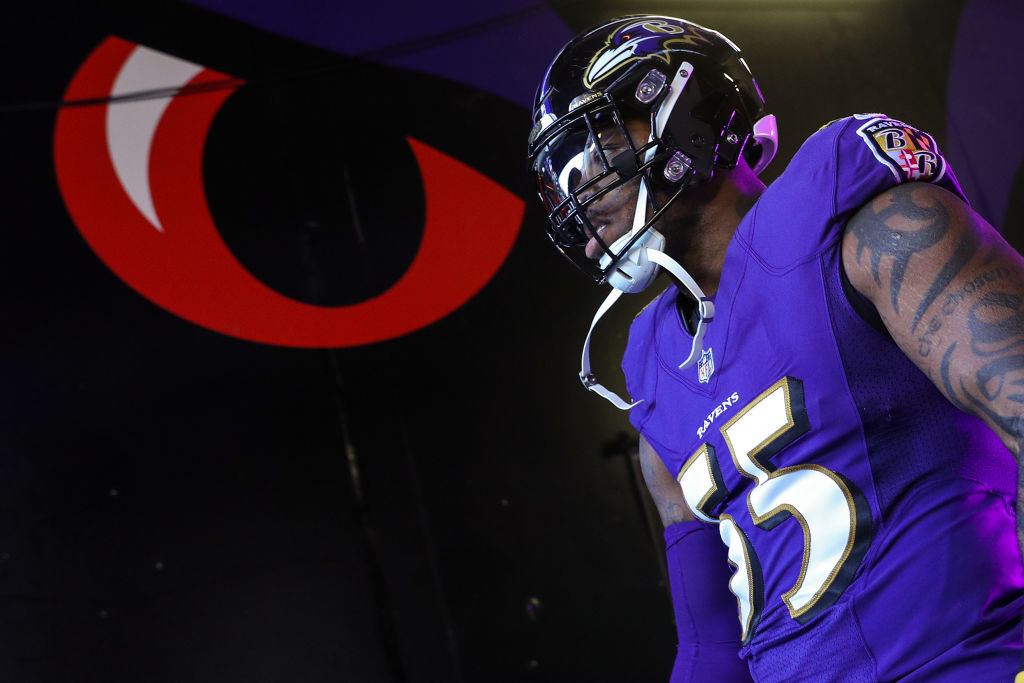 Back in 2003, Terrell Suggs was drafted by the Baltimore Ravens with the 10th overall pick in the first round of the 2003 NFL Draft. Suggs went on to have a sensational run with the Ravens, helping the team win Super Bowl XLVII, being named NFL Rookie of the Year in 2003, NFL Defensive Player of the year in 2011, and making the Pro Bowl seven times. He compiled 854 tackles, 132.5 sacks, 33 forced fumbles, seven interceptions, and three touchdowns during his 16 years in a Baltimore uniform.
Suggs got off to a strong start in Arizona with 17 tackles, 3.5 sacks, and two forced fumbles in his first month with the Cardinals. But since then, his production has diminished, as has his role with the team as Arizona has turned to younger players on defense.
Will the rest of the league allow this Hollywood ending?
Instead of risking his legacy in Baltimore being tarnished by becoming a backup under new management, Terrell Suggs opted to take the big payday this offseason to sign with the Arizona Cardinals. The move didn't work out for either side, and the Cardinals and Suggs mutually decided to part ways.
With his Baltimore Ravens enjoying a magical run this season, Suggs wants to be a part of it for his swan song, likely in whatever role the team would like to use him in at this point. And as a fan favorite and locker room favorite, he'd be welcomed back with open arms.
But first, he has to avoid being claimed by 30 other teams. We'll find out if this reunion was meant to be when the waiver deadline comes at 4 p.m. ET on Monday, December 16.