1 Way Troy Aikman Believes Jerry Jones is Making Life Tougher for Cowboys Coach Jason Garrett
The Dallas Cowboys have had their fair share of struggles. Despite having plenty of talent, they just can't seem to catch a break when it comes to moving toward another championship. Head coach Jason Garrett is working hard to pull his team together, but things don't appear to want to go in his favor. Troy Aikman has been vocal about his opinion of why the Cowboys aren't putting together a strong season. He believes that Cowboys owner Jerry Jones plays a huge part in the issues Jason Garrett is facing with his team. Aikman, who used to play for the Cowboys in the 1990s, explained in a Dallas news article, why he thinks Jerry Jones is making things tougher for Garrett.

Troy Aikman's view of the Jason Garrett-Jerry Jones relationship
In an interview on Dallas AM radio and reported on by Pro Football Talk, Troy Aikman shared that he felt the team wasn't performing at the level fans are used to seeing with the Cowboys. He admits that the offensive line hasn't been as dominant a force as in the past, and the defense hasn't been able to come up with turnovers like they used to.

Aikman isn't saying that Jason Garrett is completely blameless for the Cowboys' lackluster showing in 2019, but he believes Jerry Jones isn't making things any easier:

"We've got a head coach who we know for 10 years has been saying, 'We're focused on Tuesday. Today. That's all we're worried about is having the best practice today that we can possibly have.' And that's been his messaging throughout, and the owner's talking about getting on a run to win the Super Bowl," Aikman said. "Coaching obviously hasn't been great at times in certain situations, players haven't played great, but the front office hasn't been great in allowing the head coach to do his job, either."

While Garrett worries about getting the best out of practice today and keeps the future out of the equation. He has been doing that for years, but Jones is the opposite. He's out boldly proclaiming his intentions to get to the Super Bowl, despite their less than stellar record so far this season.

Why Troy Aikman thinks Jerry Jones is a problem for the Cowboys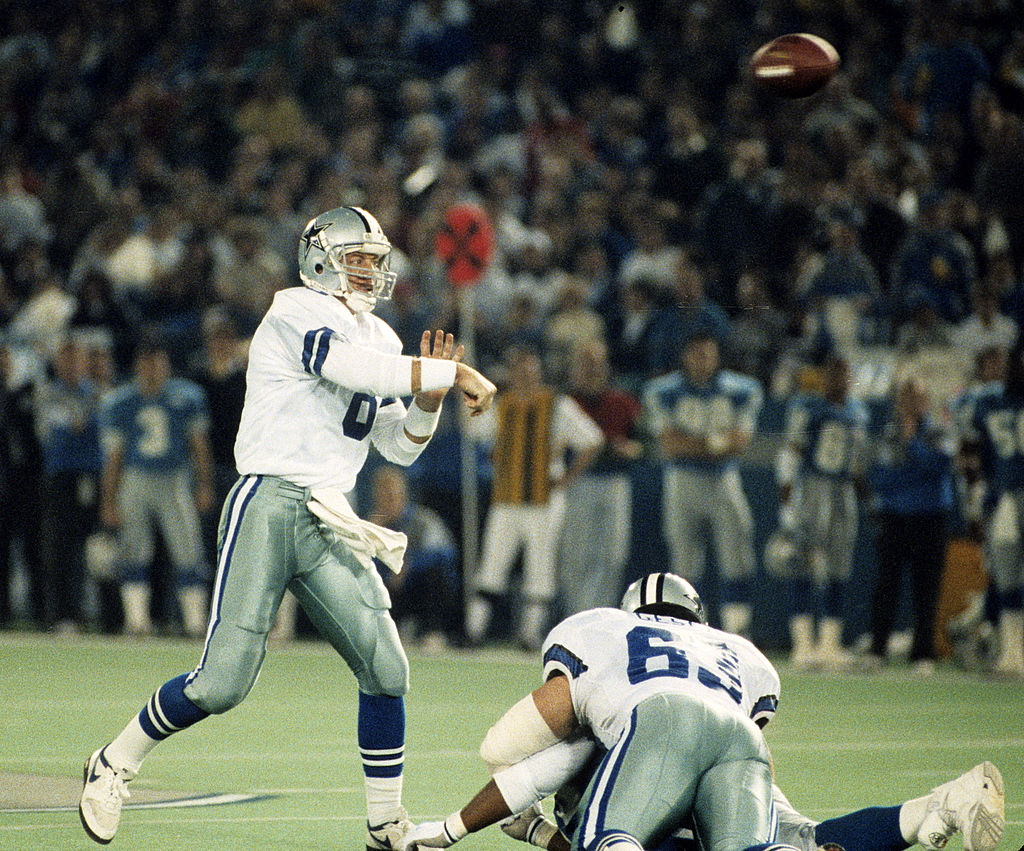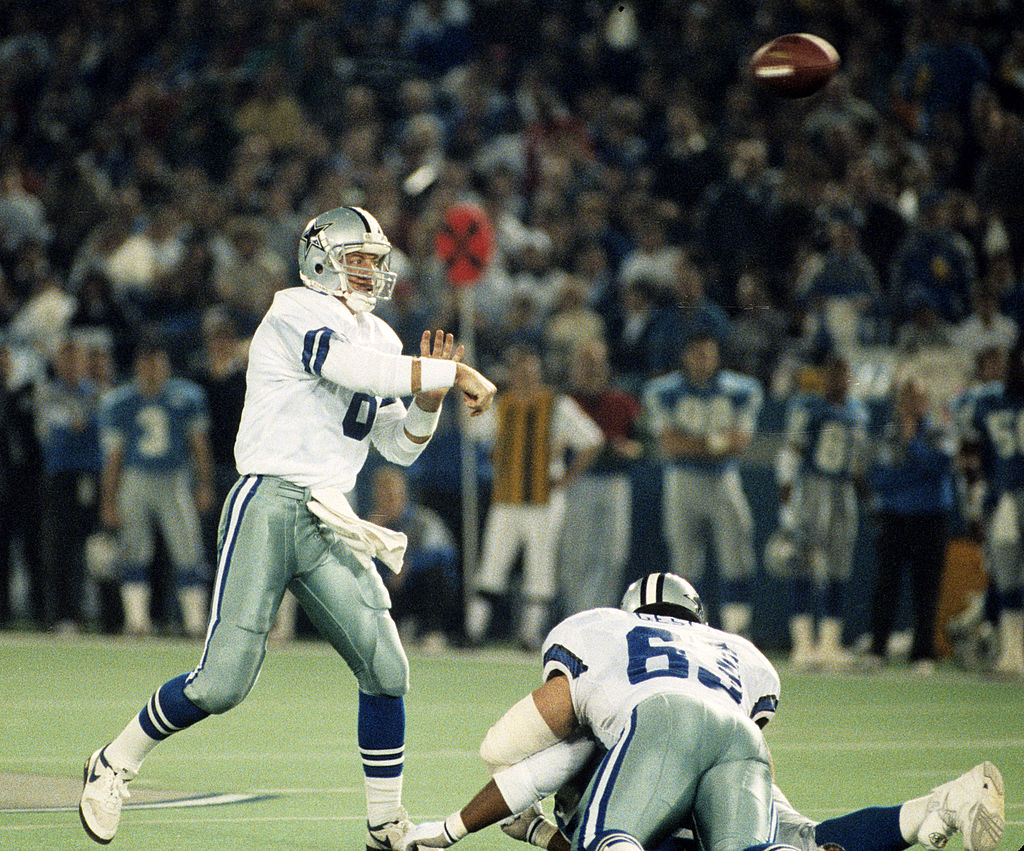 Aikman expressed the frustration in the mismatched messages between the coach and the front office. Aikman offers an example where Garrett reports that the coaching staff was evaluating the kicker. But Cowboys' executives, including Jerry Jones, exclaimed that there was no such evaluation happening. The fact that the two are not seeing eye-to-eye causes confusion that trickles down to the players.

Back in Troy Aikman's time on the team, the Cowboys won more games because of the strong leadership coming from coach Jimmy Johnson. Now, the Cowboys are struggling, and the confused team doesn't know who they need to answer to. They should answer to Jason Garrett, but the mixed signals going on between the owner and the coach make things more difficult.

Who's to blame: Jason Garrett or Jerry Jones?
Troy Aikman seems to put the blame on Jerry Jones, according to CBS Sports. Aikman, who may get into the general manager business, likely won't get an invitation into the Cowboys front office. He blamed Jerry Jones and his stubborn and steadfast ways.

Jones, who bought the team in 1989, has acted as owner and general manager for much of that time. He hasn't wanted to relinquish the control he has over all aspects of his team.

Back when Jimmy Johnson was the head coach, Jones played a significant role in trying to get a winning team together. Despite Johnson's hard work, Jerry Jones still won't acknowledge him as being the reason Dallas saw two Super Bowl titles under his leadership. Jones reportedly believes it was only himself that helped to make it happen.
Aikman feels that Jerry Jones would need to step back and let a general manager and head coach do their jobs, with no interference from the owner of the team, to find success. Jason Garrett has held various roles for Dallas for a long time before coming into the head coach position. He's seen both winning and losing seasons. With the right set up, he's capable of bringing back the winning Dallas Cowboys football team fans remember. If Jerry Jones can get out of his way, that is.