The 10 Best Players in the NBA This Season
This NBA season is showcasing the rise of several good, young players. Some players continue to get better, while others have really improved their games in several different ways. We're starting to see the "old guard" of LeBron James, Dwyane Wade, and Carmelo Anthony slide down the list of the best players in the league while new names are beginning to pop up. Here are the 10 best players in the NBA right now, according to Value Over Replacement Player (VORP).
1
0

. Stephen Curry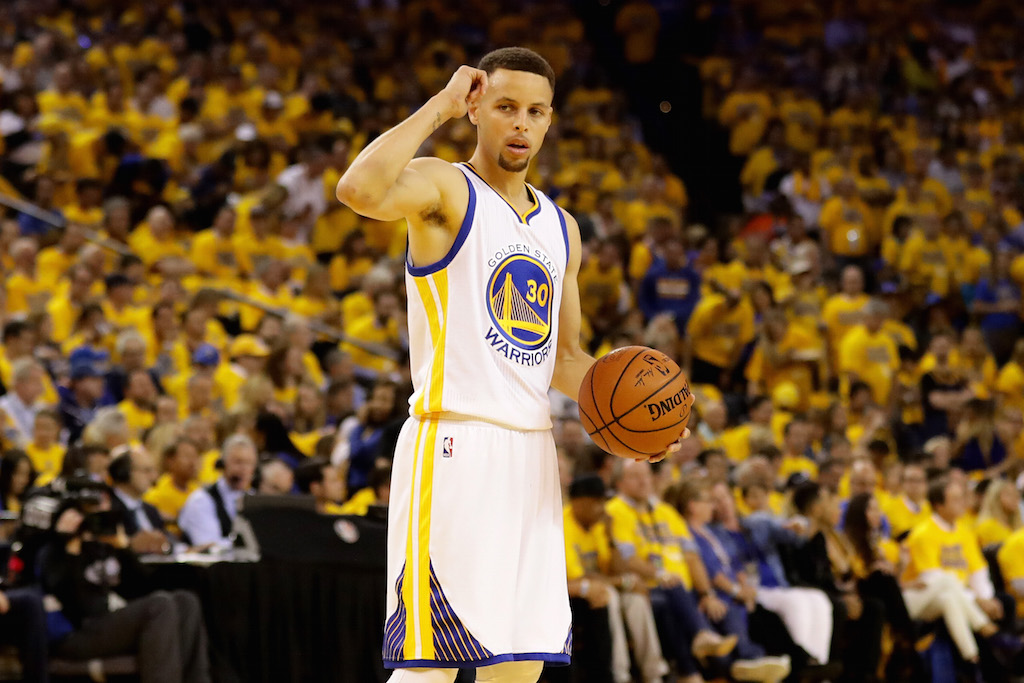 1.1 VORP
The reigning two-time MVP has been very good again in his eighth NBA season — although maybe not quite as good as he was last season. That makes sense, as the Warriors changed their roster to accommodate fellow superstar Kevin Durant. Stephen Curry is averaging 26.4 points in 32.9 minutes per game, shooting 42.3% from beyond the three-point line and knocking down 4.2 three-pointers per game. He might not get his third consecutive MVP award this year, but he's still quite good.
9. Giannis Antetokounmpo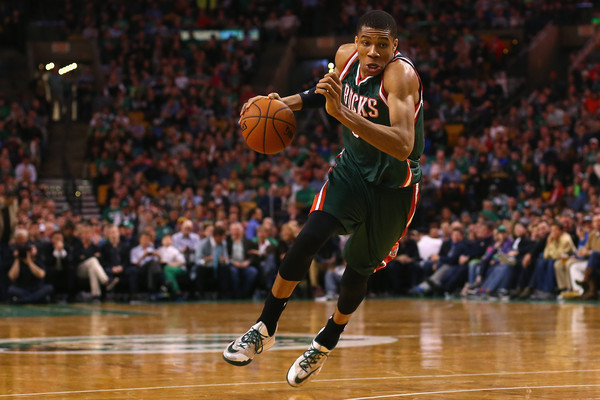 1.1 VORP
The Milwaukee Bucks' combo guard/forward raised his game this year, playing roughly the same amount of minutes but getting to the free–throw line more often, scoring more, grabbing more rebounds, and dishing out more assists. So far on the season, Giannis Antetokounmpo is scoring 21.8 points per game with 8.5 rebounds, 5.8 assists, 2.2 blocks, and two steals. The young star is just 22 years old, making him one of the best up-and-coming players in the game.
8. Kemba Walker
1.2 VORP
The key for the 26-year-old Charlotte Hornets point guard has been raising his shooting percentages, across the board. Kemba Walker is actually playing less minutes per game this season than last, but he's shooting better from three-point range (43.8%) and overall (47.4%). That's very good compared to his career marks of 33.9% from three-point range and 40.6% overall, and it's helped raise his per-game average to 24.8 points. If Walker sustains this, he'll become one of the best point guards in the NBA.
7. Kawhi Leonard
1.2 VORP
With Tim Duncan retiring, the San Antonio Spurs moved forward with the next generation — and forward Kawhi Leonard is their leader. The 25-year-old hasn't disappointed, getting to the free-throw line more this year and shooting at a career-best rate of 93.3%. Leonard's raised his points per game average to 25.1 while dishing out 3.1 assists per game — both career highs. Along with power forward LaMarcus Aldridge, Leonard leads the Spurs as one of the best teams in the Western Conference.
6. Blake Griffin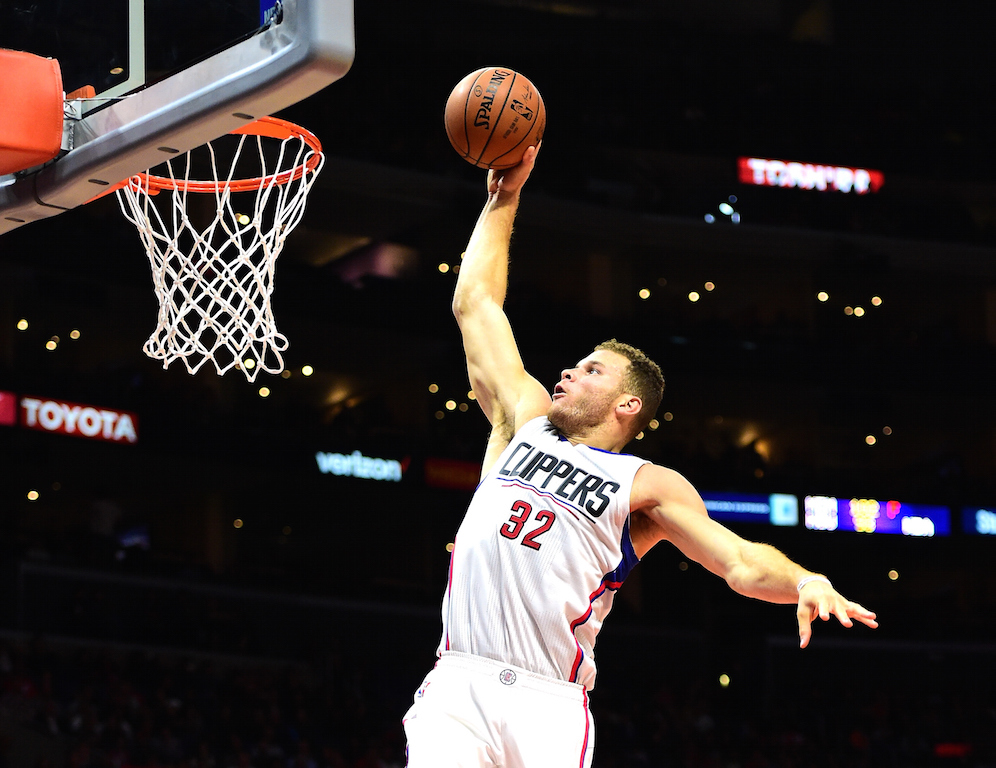 1.2 VORP
Los Angeles Clippers power forward Blake Griffin has been one of the most talented players in the NBA for quite awhile, and this season has been no different. After playing just 35 games last season, many questioned whether or not Los Angeles might be better off dealing him in the offseason. They stuck with Griffin, and he's averaging 21.3 points, 9.1 rebounds, and 4.6 assists per game and helping lead the team to the best record in the West.
5. Jimmy Butler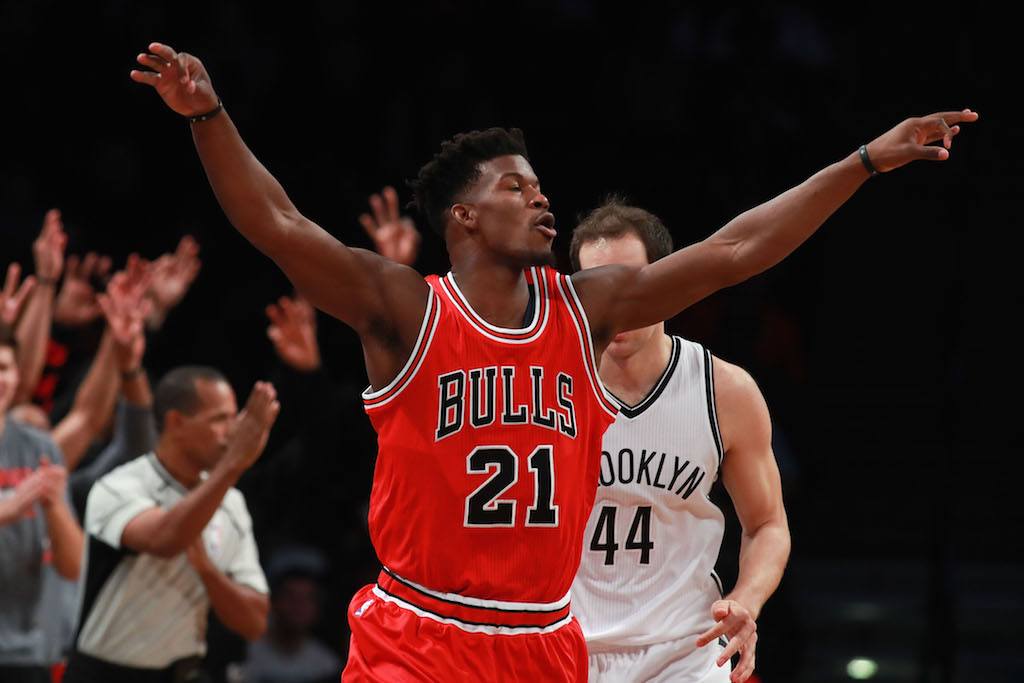 1.3 VORP
Chicago Bulls forward Jimmy Butler raised his game considerably over the last three seasons, transforming from a good player to an All-Star, and then from an All-Star to a superstar. Butler's minutes per game have actually declined this year, but he's shooting at a higher percentage (48.0%), a higher three-point percentage (42.3%), and getting to the free-throw line more than in any other season in his career (9.7 attempts per game). That's all resulted in a career-best 25.8 points per game for Butler.
4. Kevin Durant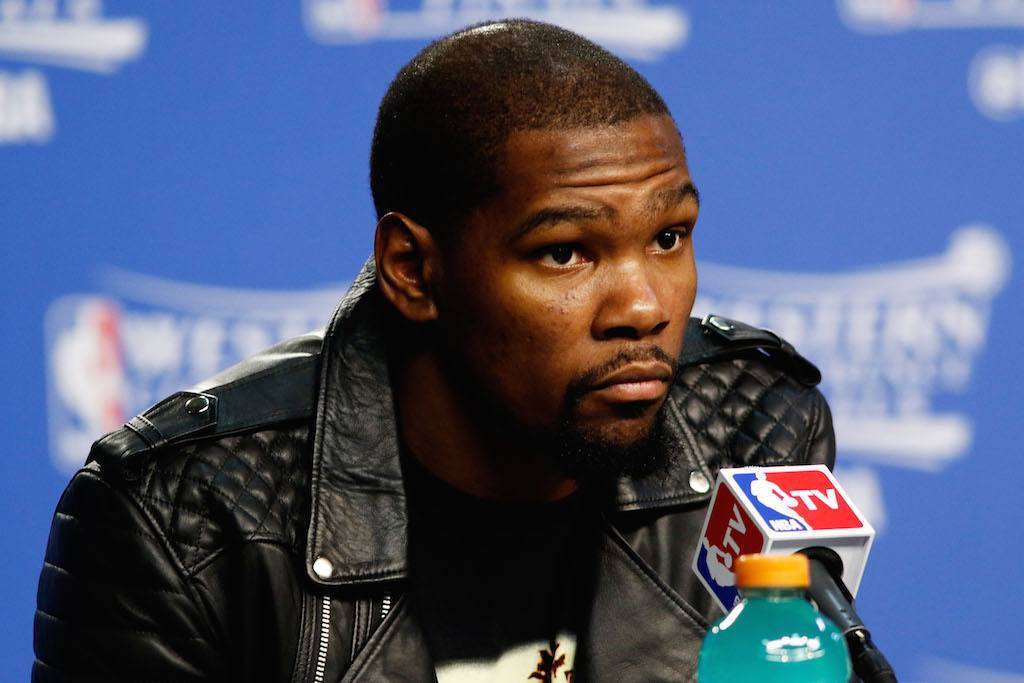 1.4 VORP
After leaving the Oklahoma City Thunder to sign with the Golden State Warriors, Kevin Durant faced an interesting and uncertain future. Things have gone exceedingly well for Durant this year. He's averaging 27.0 points per game — a bit down from his usual numbers — but he's shooting an absurd 57.3% from the field and 42.5% from beyond the three-point line. Those are both career-best numbers. Durant is still finding his way with Stephen Curry and the others, so expect him to continue to get better.
3. James Harden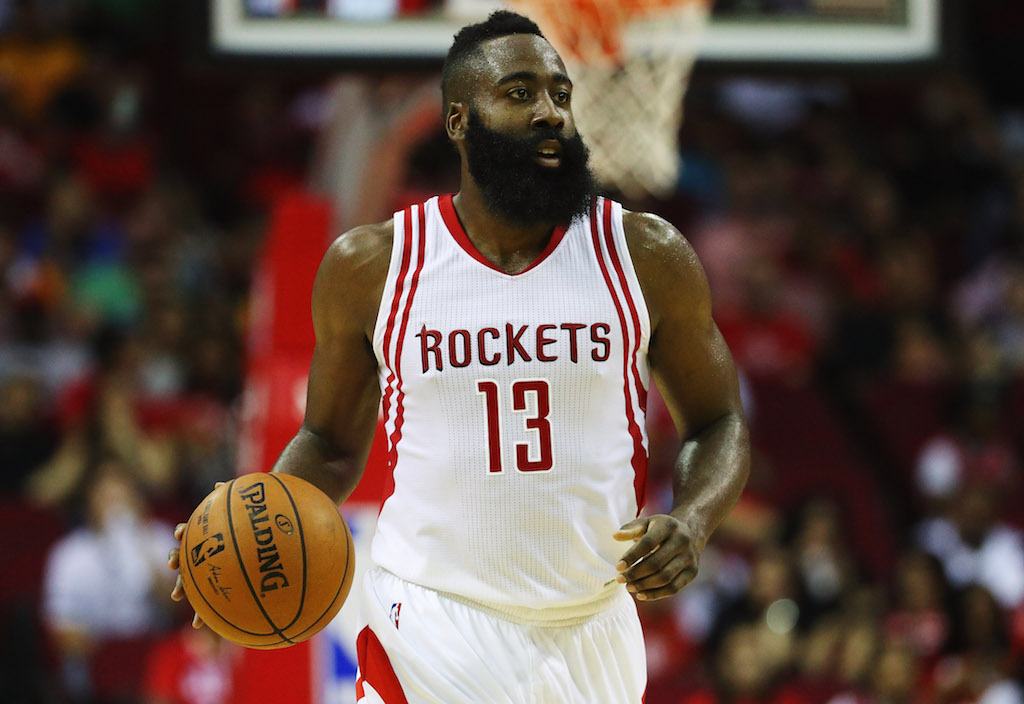 1.8 VORP
Changing to the point guard position, which was met with some skepticism prior to the season, has made a huge difference for Houston Rockets' guard James Harden. It hasn't done much to change his scoring, as he's still averaging 28.7 points per game, but he's taken his game to the next level as a distributor. After averaging a career-high 7.5 assists per game last year, Harden is leading the NBA in assists with 12.5 this season. He's also grabbing a career-best 7.7 rebounds per game.
2. Chris Paul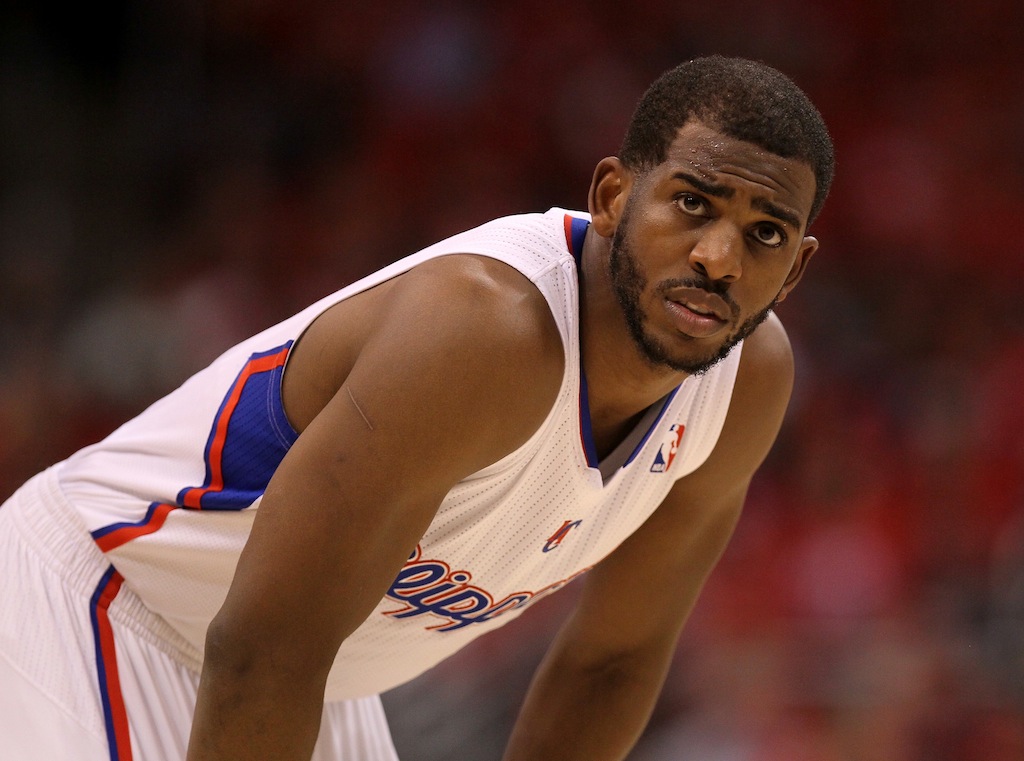 2.0 VORP
By most measures, Chris Paul isn't exactly having a better year than he usually does. He's averaging 18.4 points, 8.5 assists, 5.1 rebounds, and leading the league with three steals per game — all pretty usual stuff for the Clippers point guard. The 31-year-old has been one of the 10 best players in the game for quite a while. However, his performance this season in leading the Clippers to the top of the Western Conference — and it definitely helps him rise on this list.
1. Russell Westbrook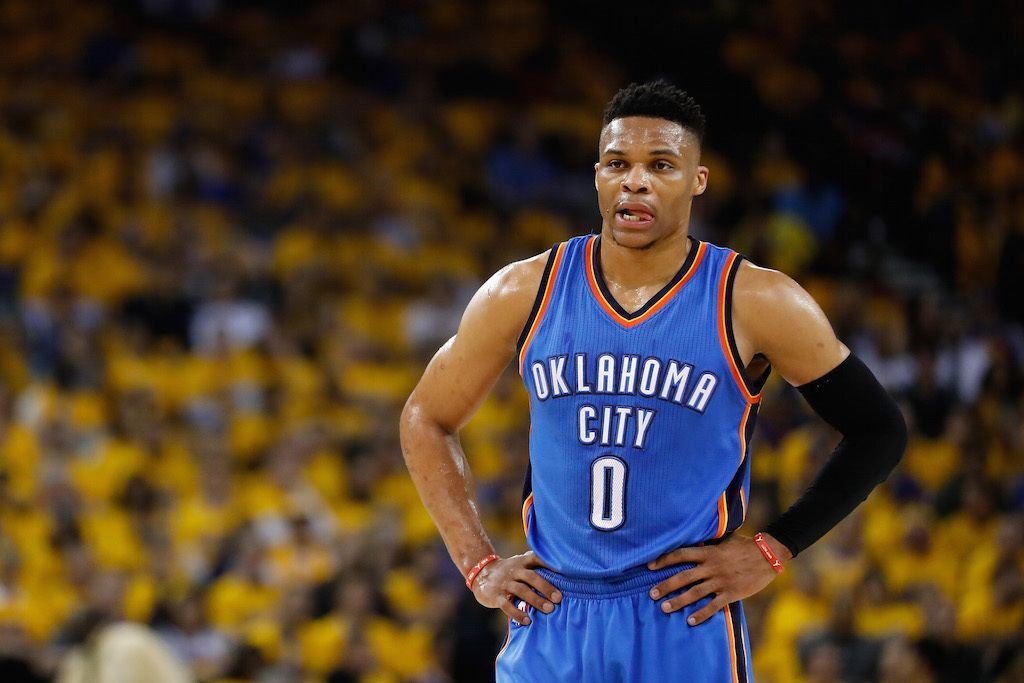 2.4 VORP
Oklahoma City Thunder point guard Russell Westbrook is enjoying his best season, despite star Durant departing in the offseason. Westbrook currently leads the NBA in scoring and setting career-bests in points, rebounds, and assists per game — nearly averaging a triple-double. He even prompted Michael Jordan to recently say that he sees a bit of himself in the guard. The Thunder are just 8-8 at this point in the season, but Westbrook is doing everything he can to keep them in the playoff chase.
Statistics courtesy of ESPN and Basketball-Reference.