10 Biggest Stories of the College Football Season So Far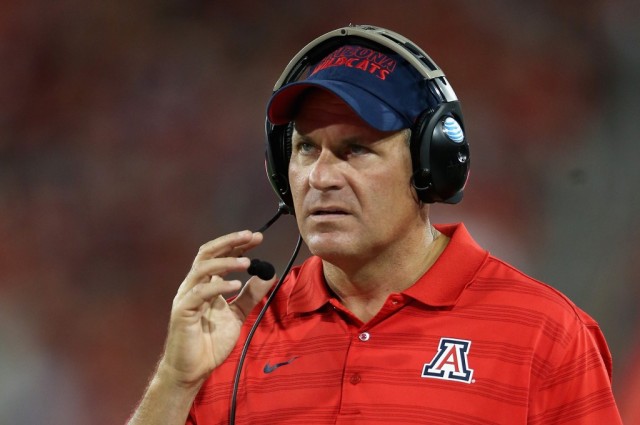 In the first two months of the college football season, there have been plenty of intriguing storylines to follow, both of the positive and negative variety. Of course, many of them can be found on the coaching carousel, where Rich Rodriguez (pictured) is once again a genius at 6-1 Arizona, Charlie Strong is painstakingly rebuilding Texas football in his image, Bobby Petrino is on his second go-round with Louisville, and Charlie Weis is no longer coaching but still getting paid by two different schools just as if he were.
But while RichRod's resurgence and Weis's latest struggles may be stories, are they the top stories of the year? We would argue that they are not. Instead, we offer our list of 10 of the top stories since the college football season kicked off two months ago, with the obvious disclaimer that over the next few weeks, you never know what new storylines may rise to replace or surpass these. That's what we love about watching sports: You never quite know what's going to happen next.
Here, now, in no particular order, are the 10 biggest stories of the 2014 college football season, to date.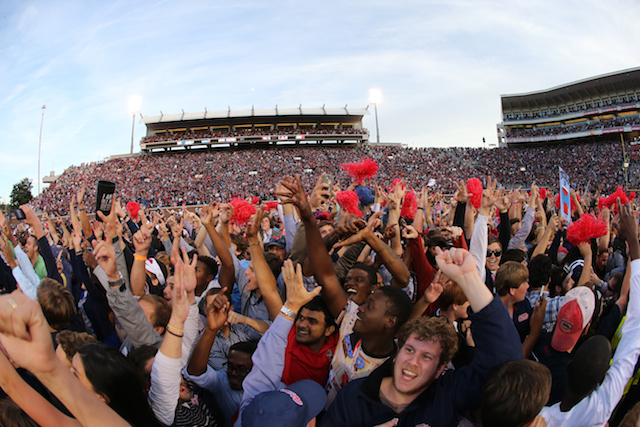 1. State of Mississippi
As the calendar turns from October to November, two of the top four teams in the country reside in the nation's 31st-biggest state. We absolutely didn't expect that to be the case before the 2014 season kicked off. No. 1 Mississippi State and No. 4 Ole Miss have just one loss between them, and the traditional Egg Bowl matchup on November 29 is almost certain to have national championship implications.
2. Todd Gurley's suspension
Georgia running back Todd Gurley averaged over eight yards per carry and 154.6 yards per game on the ground through the Bulldogs' first five games of the season, catapulting into early Heisman frontrunner status. That all fell apart in October, though, when the university suspended Gurley for an investigation into NCAA rules. The NCAA ruled that Gurley accepted thousands of dollars for his signature and won't allow him back on the field until November 15.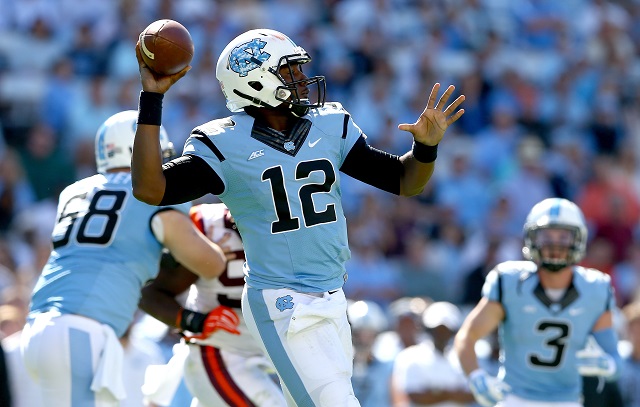 3. North Carolina academic fraud
Although this news had far-reaching effects besides just the football program, North Carolina is in the midst of an academic fraud investigation that revealed thousands of students took so-called "paper classes," with many of the affected enrollees being Tar Heels athletes. Whether you think the NCAA should give the school the death penalty, the accusations aren't that big a deal, or fall somewhere between, the truth remains: If, as he says, hoops coach Roy Williams is "worried sick," this story isn't going away anytime soon.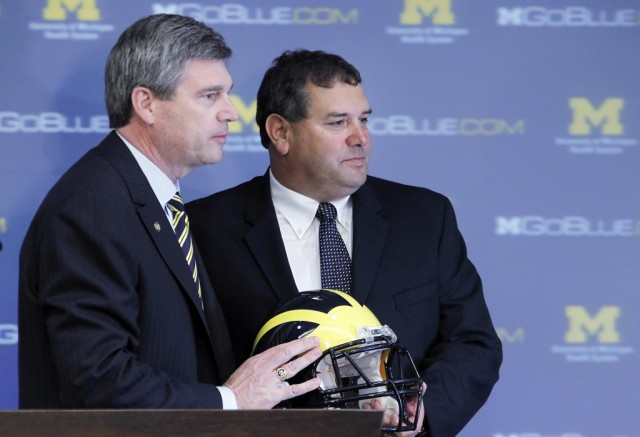 4. Michigan struggles
The winningest program in college football has crashed to earth in a hurry, as the Michigan Wolverines have been spiraling downward since a Week 2 shutout loss to Notre Dame. To put U-M's struggles into perspective: The fans in Ann Arbor enjoyed a bowl appearance every year from 1975-2007. Since then? The Wolverines could be home for the holidays for the third time in seven years. The first scapegoat was athletic director Dave Brandon (pictured left) who announced his resignation Friday. Almost undoubtedly next to go? Head coach Brady Hoke (pictured right).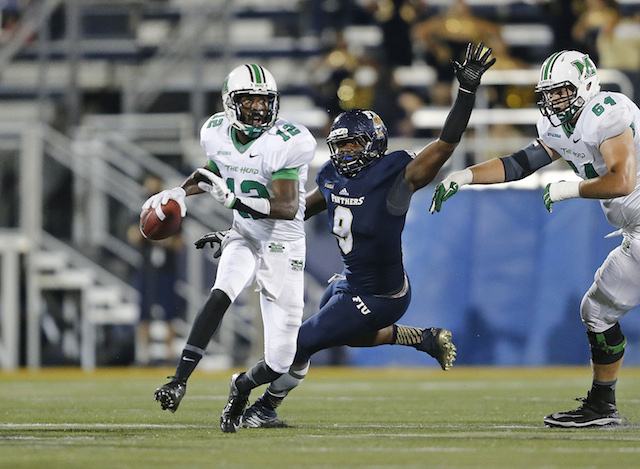 5. Marshall carrying flag for mid-majors
The College Football Playoff is looking like a 'members-only club,' with invitations to those outside the Power Five conferences likely few and far between. (To emphasize this: Of the three unbeaten teams remaining, the two in power leagues are No. 1 and No. 2 in this week's CFP rankings. The outsider couldn't even crack the top 25 despite an unblemished 8-0 record.) That outsider is Marshall, as the Thundering Herd continue to ignore the critics of their conference and schedule, simply doing all that is in their power to impress America: winning every football game they play.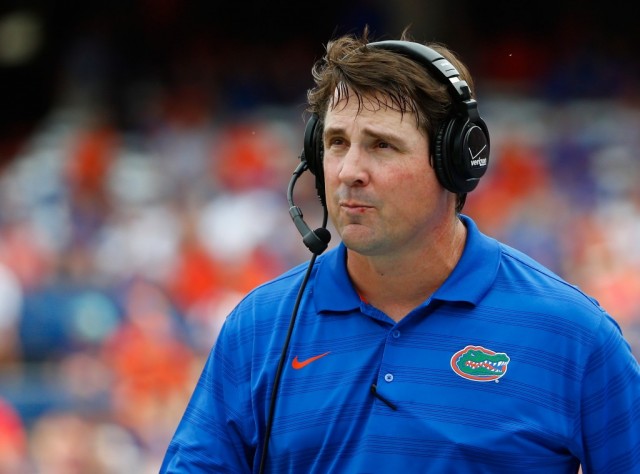 6. Gators are a mess
By the time you read this article, Florida may very well have lost its traditional neutral-site game to Georgia. In fact, by the time you read this article, Will Muschamp might very well already be unemployed. Things have been that bad in Gainesville, with lowlights of the Muschamp era including a 2013 home loss to Georgia Southern and, of course, a hideous showing in a 42-13 Homecoming loss to Mizzou last time out. Muschamp survived the post-Homecoming bye, but he'll need a miracle to hang on much longer with the way his team has peformed.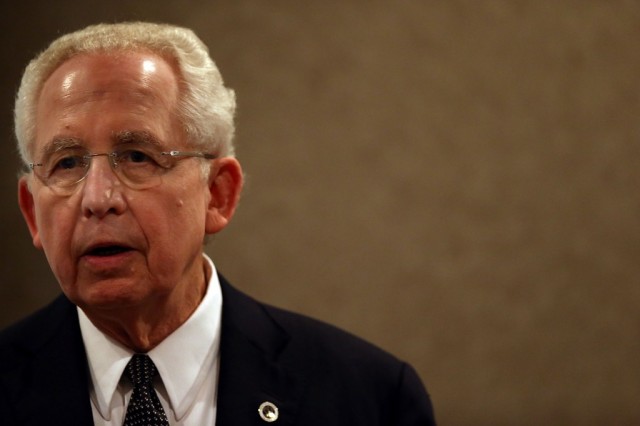 7. Mike Slive's retirement
Earlier this month, SEC commissioner Mike Slive announced his retirement, effective in the summer of 2015. Slive, one of the most powerful men in college athletics, oversaw an unprecedented seven straight national football titles, the addition of Texas A&M and Missouri to the conference, and the August launch of the new SEC Network in partnership with ESPN.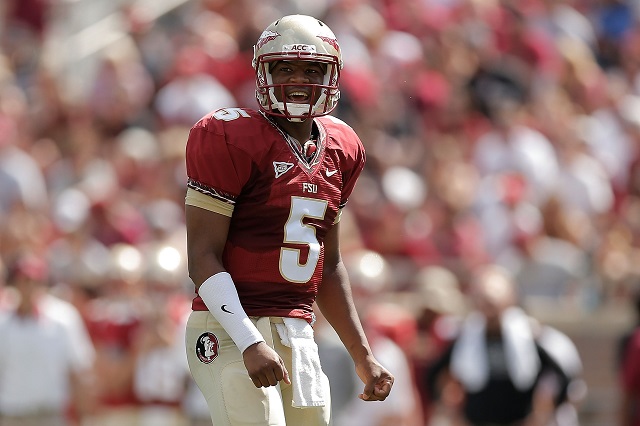 8. Seminoles keep marching on
Things haven't come easy for Florida State in 2014, especially with last year's Heisman Trophy winner Jameis Winston making more than his share of off-field headlines through September and October. Still, the 'Noles have escaped — to date — unscathed, and appear solidly on track to defend their national championship in January.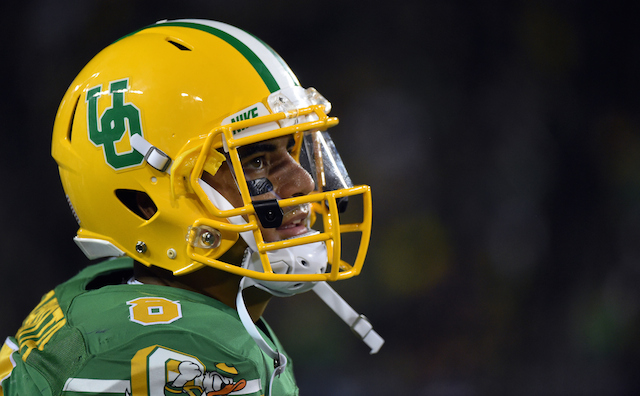 9. Wide-open Heisman race
With many voters seeming to shy away from Jameis Winston due to his off-field behavior, the Heisman race has been one of the more fluid and wide-open in recent history. To put this in perspective, Ohio State's starting quarterback Braxton Miller was a favorite before getting injured in August, and now his successor, J.T. Barrett, is among the popular names to take home the hardware. Meanwhile, at Texas A&M, Kenny Hill, the heir apparent to former Heisman winner Johnny Manziel, has gone from top contender to reportedly benched in the space of just a few weeks. When the dust settles, don't be surprised if Oregon QB Marcus Mariota (pictured) ends up the last man standing.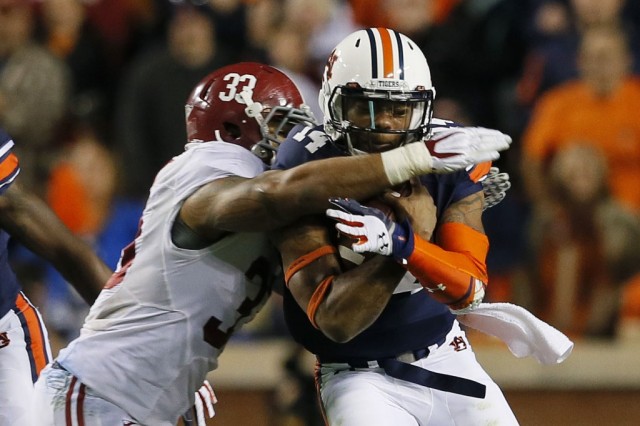 10. Bracket positioning
Arguably the biggest story of the college football season is the speculation and politicking going into picking the first-ever four-team College Football Playoff bracket on December 7. Since this is the first year the playoff has existed, no one really knows exactly what criteria the selection committee will rely on the most, what the thought process would look like, and which teams or conferences could be in the discussion when December rolls around. Right now, three of the top four teams in the nation come from the SEC West: How many will hold on to their lofty positions in the rankings with Auburn-Ole Miss, Alabama-Mississippi State, Alabama-Auburn, and Mississippi State-Ole Miss matchups still to come?