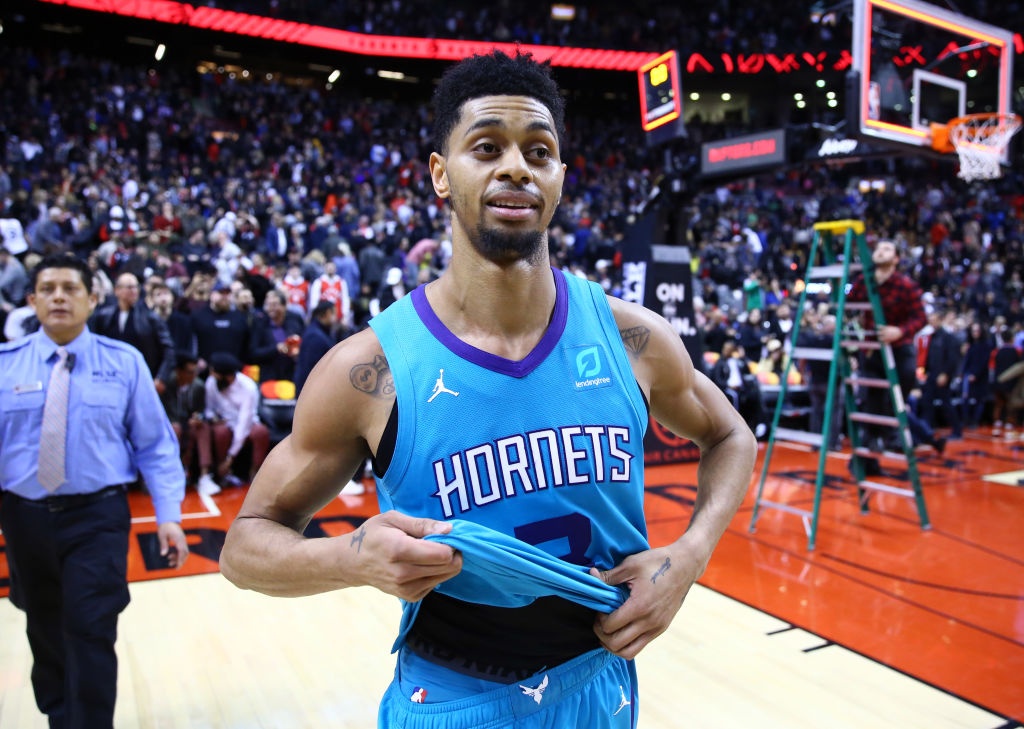 10 Free Agents the Lakers Should Target to Help LeBron James and Anthony Davis
They have LeBron James and Anthony Davis, but the Los Angeles Lakers need some additional help. These 10 free agents could provide it.
It took several months, but the Los Angeles Lakers finally their man. Superstar LeBron James has another standout to run with him next season for the purple and gold in Anthony Davis, but is it enough to make them a title contender? In order to sign another star, the Lakers would have to hold off on completing the trade with New Orleans until July 30 for salary cap purposes. That may not happen, so expect them to do some bargain hunting during free agency.

With that in mind, let's look at 10 free agents who are not the elite prospects that could become major targets for new head coach Frank Vogel and the Lakers front office.

J.J. Redick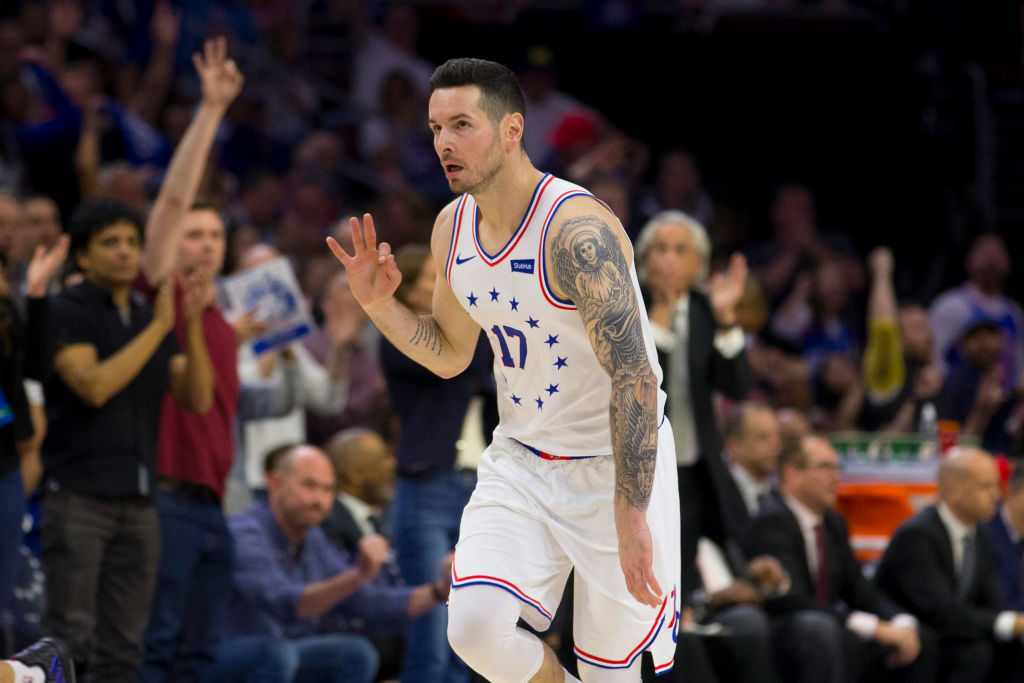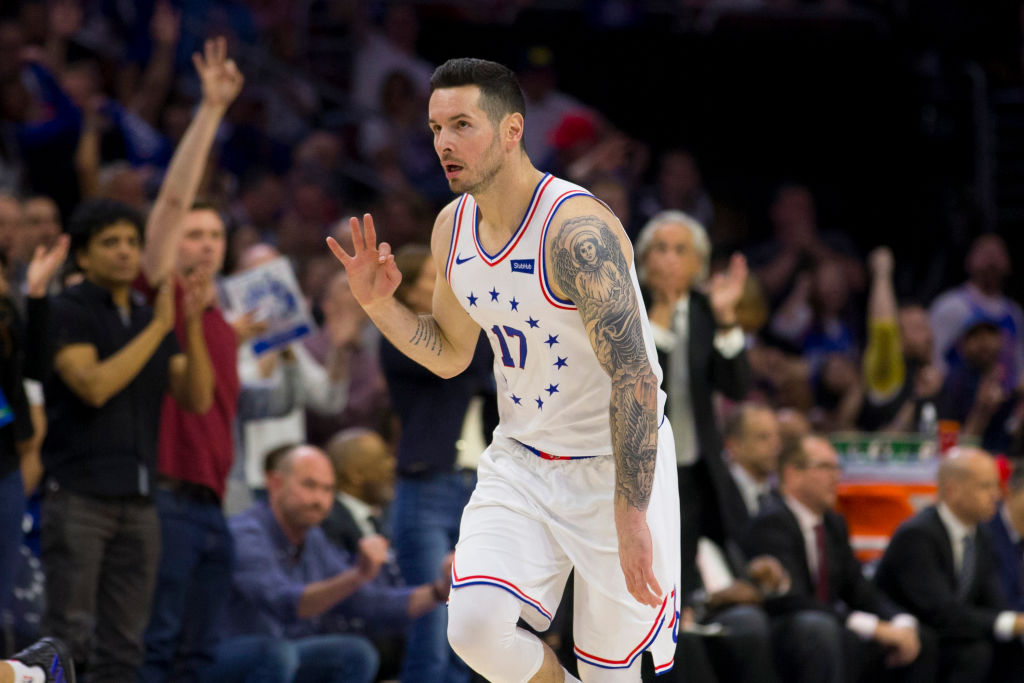 Redick is one of the best shooters in the league, and he has been since entering the league. He spent the last two seasons in Philadelphia, and he put up more than 18 points per game last season. Redick also shot nearly 40% from beyond the arc last season. He would fit in well with LeBron James and AD, providing a major threat from the outside.

Bojan Bogdanovic
Bogdanovic had a career year for the Pacers, putting up 18 points per game. He can shoot from outside, and he is also a threat in transition to attack the mid-range when needed. As you will see, that will be a common theme in our list of players that can compliment AD and James.

Rodney Hood
Hood would be an excellent addition because he has played with LeBron before and wouldn't fold under the pressure of playing with him. He was very good in Utah for the first three-plus seasons of his career, and no one can blame him for finding his way out of the Cavs dumpster fire last season. Another threat to attack the basket would be great for the Lakers first or second unit.

Seth Curry
Seth Curry can shoot, and he should come at a very cheap rate for the Lakers. He has been a career backup point guard, and he shouldn't be thrust into a starter role. Getting him at $8-10 million per year would be a great move for both sides.

Avery Bradley
A defensive stopper who hasn't lost a step yet, Avery Bradley could take a huge load off of James on the defensive end of the floor. Bradley could be in the market for about $13 million per year. If the Lakers can afford the price, he'd be a great free agent addition.

DeMarcus Cousins
DeMarcus Cousins could stay in Golden State, but from this group, he should be the first target on the Lakers' free agency list. He will probably be in the $7-9 million range after signing with the Warriors for the mid-level exception this past season. In this scenario, he would reunite with Davis, who was his running partner in New Orleans. If Cousins lands in L.A., he could go back to being a double-double machine.

Nikola Mirotic
Wherever Mirotic goes, he puts up points. He was great in Chicago, handled himself well in New Orleans, and fit in with the No. 1 seed Milwaukee Bucks last season. He averaged 15 points and seven rebounds last year, and he could slot into the Lakers' four spot and be dominant in the West.

Danny Green
Green was pretty much a no-show in the NBA Finals, but he could still be serviceable for Los Angeles. He has championship pedigree with the Raptors, and he would provide a valuable veteran presence in the locker room.
Jeremy Lamb
The long and athletic Lamb is criminally undervalued. He can play either the shooting guard or small forward position, making an impact player on the second unit, which is all the Lakers need. They have three starting spots nailed down with James, Davis, and Kyle Kuzma on the floor, so second-unit players could be as valuable as bonafide stars. If he were thrown into the starting lineup, he could be exposed on the defensive side of the ball, but he'd otherwise be a smart addition for the Lakers.

Darren Collison
The Lakers will need a point guard, and Darren Collison is a defense-first point guard who doesn't have a problem passing the ball to a better offensive weapon (read: LeBron James, Anthony Davis). A heady veteran who can go toe-to-toe with the best guards in the conference, he could come to L.A. for around $10 million per season.