The 10 Highest-Paid Boxers in 2022
The boxing industry has become popular in recent years, with Floyd Mayweather and Logan Paul setting the world record. These boxers' net worth is enough to prove that the industry is thriving. The Paul vs. Mayweather boxing match attracted many supporters and gathered both the fighters a lot of money. Due to the increase of boxing leagues and boxers in the boxing ring, the fans have always wondered about their net worth. So, who are the highest-paid boxers in the sport?
Floyd Mayweather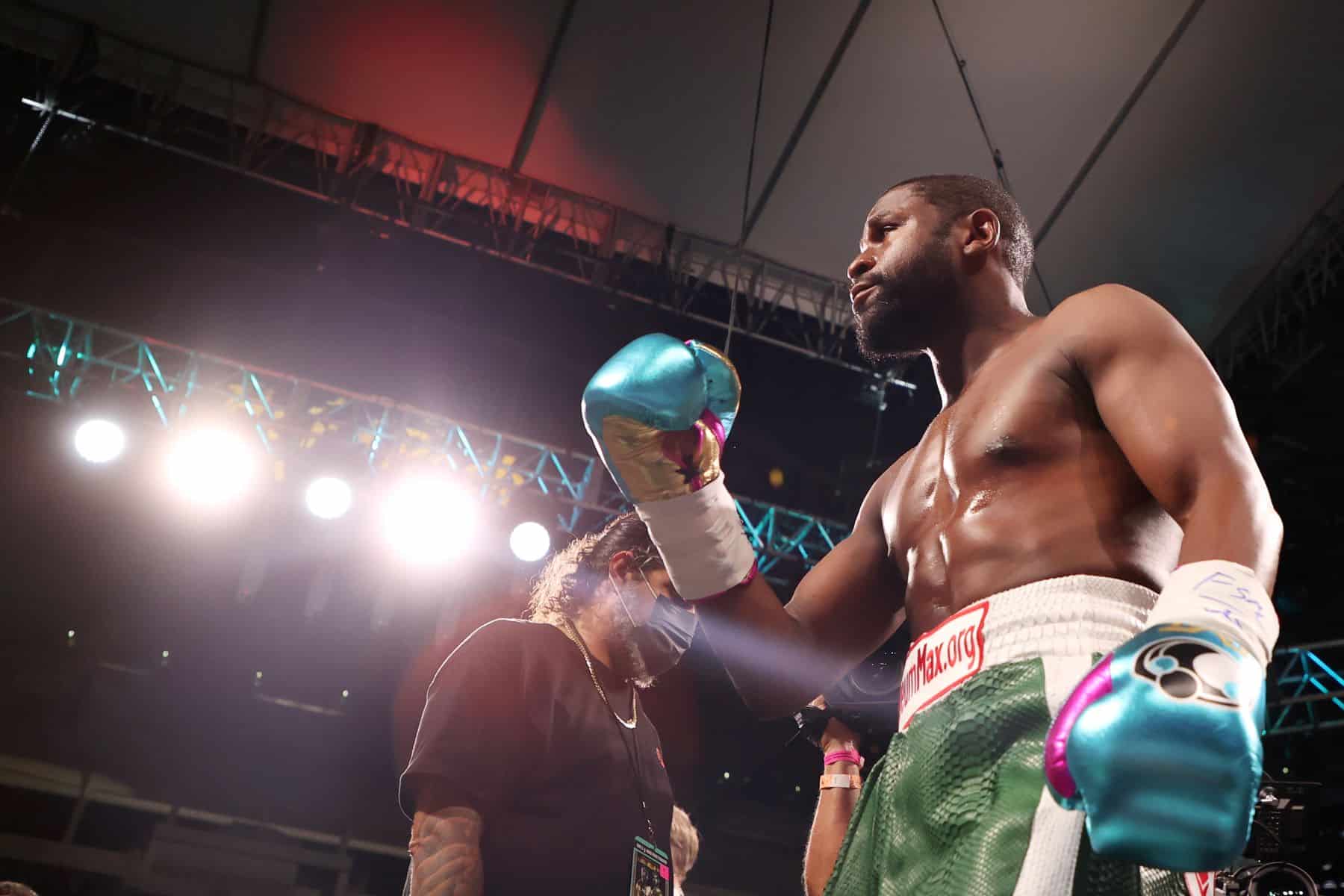 The legendary boxer Floyd Mayweather (although retired) is the highest-paid boxer in the world. He had the most expensive boxing contract in history that paid him $450 Million, as told by Sportsala. According to Celebrity Net Worth, he could easily earn $150 – $300 million and $10 million as endorsement per year in his fighting days. Floyd's biggest payout fight was against Manny Pacquiao and Conor McGregor.
Anthony Joshua
The British professional boxer broke through in 2013 and has become a world champion since then. Anthony Joshua became the first-ever Englishman in history to be on the Ring Magazine list. He was crowned the "prospect of the year" in 2014. 
Joshua is a two-time unified heavyweight champion and is the current titleholder of the IBF, WBA, WBO, and IBO. He earns about $11 million from endorsements and reportedly made $1 billion from an agreement signed by Dazn and promoter Matchroom. As highlighted by Forbes in 2020, Anthony's net worth was $47 million.
Tyson Fury
Tyson Fury is popularly known as the 'Gypsy King.' Tyson was crowned a two-time winner of the heavyweight championship. He won the WBC title after taking down Deontay Wilder in 2020. In April 2022, Tyson Fury fought against Dillian Whyte in London and maintained the WBC heavyweight title.
His last fight with Whyte increased his net worth to £100m and £120m. He is expected to earn more should he arrange a contest with Oleksandr Usyk.
Deontay Wilder
Deontay Wilder is an American boxer who won the WBC heavyweight title in 2015. In 2020 he had a rematch with Tyson Fury, which earned him $46.5 million, including endorsements.
Wilder is expected to make a comeback before the end of 2022 after losing to Fury. His net worth will go high after the 'bronze bomber' returns.
Logan Paul
Logan Paul is a youtube star who had one of the greatest fights against Floyd Mayweather. Paul earned $250,000 from the match and 10% of the pay-per-view revenue. According to Celebrity Net Worth, Paul's net worth is roughly $45 million. Paul is a sensation on YouTube, with 24 million subscribers who bring him income. According to Mirror, he has since retired from boxing, leaving his brother Jake Paul.
Alexander Povetkin
Alexander Povetkin is a Russian boxer who became the highest-paid Russian athlete in 2020, with a salary of $10 million. His net worth increased from his fight against Dillian Whyte and Anthony Joshua. His net worth is estimated to be $10 million, and he has an additional pay-per-view share of his previous matches.
Dillian Whyte
Dillian Whyte is a boxer from the United Kingdom ranked as the world's fifth-best active heavyweight by The Ring magazine. He earned $5.2 million from his WCB heavyweight title fight against Povetkin in 2020.
Dillian's net worth is expected to be $15 million in 2022. He is in no doubt one of the highest-paid boxers.
Andy Ruiz Jr.
Andy Ruiz Jr. is a Mexican-American boxer who defeated Anthony Joshua to win the WBA, IBF, WBC, and IBO titles in 2019. According to Forbes, the rematch with Anthony Joshua earned him $14 million. Ruiz's net worth as of 2022 is estimated to be $10 million, which includes earnings from endorsements.
Luis Ortiz
Luis Ortiz, also known as the 'King Kong', is a professional boxer from Cuba. He became the world's sixth-best active heavyweight, according to Ring Magazine, in 2021. His net worth is estimated to be $16 million. He is set to increase his net worth in the coming fights.
Oleksandr Usyk
Oleksandr Usyk has won major world championships. He became the WBA, IBF, WBO, and IBO heavyweight champion after beating Antony Joshua. As of 2021, Usyk's net worth was around $4 million, according to SPORTEKZ.
RELATED: How Much Will Jake Paul Make in His Fight Against Tyron Woodley