The 10 Highest-Paid Wrestlers in 2022
Building a successful career at the WWE takes blood, sweat, tears, and sacrifice. Professional wrestling athletes commit to years of professional training, bodybuilding, and refining their craft. They endure horrific, life-threatening injuries to earn a top slot in the highly lucrative entertainment sector. Here are 10 WWE wrestlers making bank in 2022.
Brock Lesnar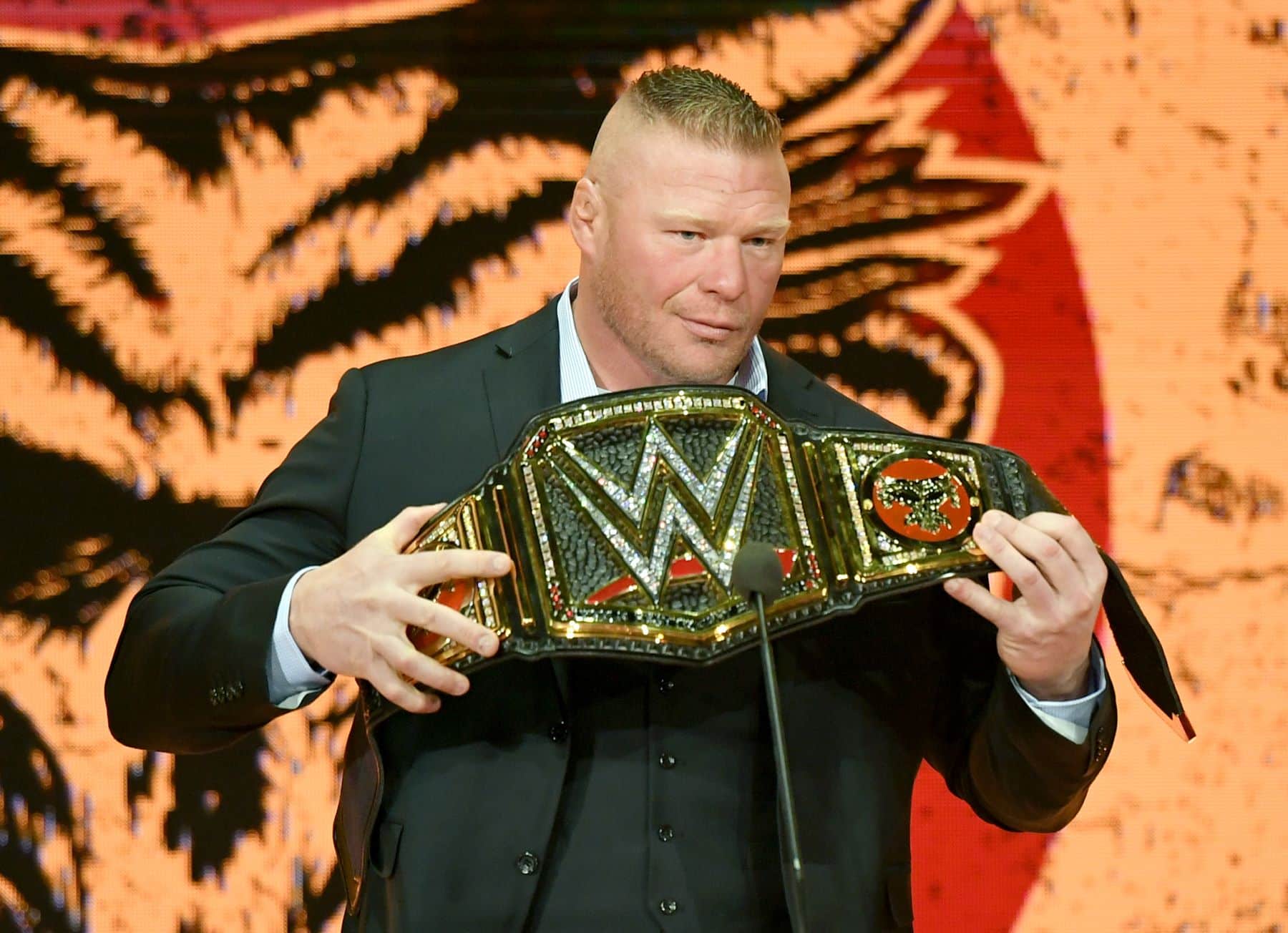 Brock Lesnar is an iconic professional wrestler, mixed martial artist, and the highest-paid wrestler in the WWE stable. In 2022, Brock Lesnar made $15 million and has the chops to back it up. Lesnar is a seven-time WWE Champion and a five-time Slammy Award winner. He's also the only person to win heavyweight championships in WWE, UFC, and NCAA. Lesnar commands a $5 million base salary per year and half a million dollars for each main event appearance.
John Cena
John Cena is on track to becoming a WWE Hall of Famer with 13 WWE Championship and three World Heavyweight wins under his belt. The superstar has five WWE United States Championship wins, two Royal Rumble wins, and 10 Slammy Awards. John Cena commands $13 million a year as a WWE main eventer. Cena is also an actor and a TV presenter but hasn't retired from the WWE. He unsuccessfully challenged Roman Reigns for the WWE championship during SummerSlam last year. 
Roman Reigns
Roman Reigns is the reigning WWE champion, making him the current MVP in the WWE stable. The former professional footballer has had a successful run at the WWE. He has four WWE Heavyweight Championship wins, three WWE Championship wins, and a WWE Tag Team Championship win. He was the 2014 Superstar of the year and carried the 2015 Royal Rumble. As of 2022, Roman Reign makes $10 million a year from the WWE.
Braun Strowman
Nicknamed "The Monster Among Men" by the media, Braun Strowman is a towering wrestler with a bank account to match. The 6′ 8″ strongman has conquered the wrestling scene to earn his keep, which amounts to $8.5 million a year. He's a one-time WWE Intercontinental Champion, a two-time WWE Raw Tag Team Champion, and a two-time Greatest Royal Rumble Championship winner. He's won Andre the Giant Memorial Battle Royal twice and was named the Male Superstar of the Year. Strowman is the current WWE Universal Championship holder.
Seth Rollins
Seth Rollins is a talented professional wrestler who has earned a top spot in the WWE wrestling scene. After his 2005 debut, Seth rose through the WWE ranks, collecting various accolades. Rollins has many pro wrestling titles under his belt, including WWE Championship. FCW Grand Slam, United States Championship, Inaugural NXT Championship, WWE Heavyweight Championship, and WWE Universal Championship. Today, Seth Rollins is among the top-earning wrestlers, commanding an annual salary of $7.5 million.
Randy Orton
One of the most recognizable faces in wrestling, Randy Orton is the youngest WWE World Champion in history. The professional wrestler made his debut in 2000 and is among the best-known WWE stars. Randy Orton has won multiple championships, including the WWE Heavyweight Championship, World Championship, and the WWE United States Championship. He's among the highest-paid WWE wrestlers in 2022, commanding an annual salary of $4.5 million.
Drew McIntyre
Drew McIntyre is a Scottish professional wrestler making his way to the top. The 2020 Royal Rumble winner shot to the limelight after defeating the iconic Brock Lesnar to clinch the WWE Championship title at WrestleMania 36. McIntyre made his wrestling debut in 2001, earning accolades and acclaim along the way. Drew is among WWE's top earners with a $6 million annual pay package.
Bobby Lashley
Bobby Lashley is a talented mixed martial artist and professional wrestler with a stellar career in MMA and WWE. He burst into the wrestling scene in 2005 and has twice won the WWE Intercontinental Championship and the ECW World Heavyweight Championship. Lashley is a one-time WWE United States Champion. He made his WWE comeback in 2020 to clinch his second Intercontinental Championship. Bobby Lashley secured a place among the WWE top earners by signing a $4.5 million contract in 2022.
The Undertaker
Known as the "Dead Man," The Undertaker is the oldest wrestler in WWE's history. The 57-year-old professional wrestler has had a colorful career at WWE and remains a long-time fan favorite. The Undertaker is a three-time World Heavyweight Champion, four-time WWE Champion, and one-time WWF Hardcore Champion. As of 2022, The Undertaker is among the top-earning WWE superstars, earning more than $3 million a year.
AJ Styles
Going under the moniker the Phenomenal One, AJ Styles is the latest entrant to the WWE's top-earners list. The professional wrestler signed a $3 million contract, ranking him among the company's main eventers, as reported by Sportzwiki. AJ Styles joined WWE in 2016 after leaving the NJPW. The wrestler has two WWE Championship titles to his name. He became last year's Grand Slam Champion after winning the Raw Tag Team Championship at WrestleMania 37.