10 Men's Tennis Players to Watch in the Future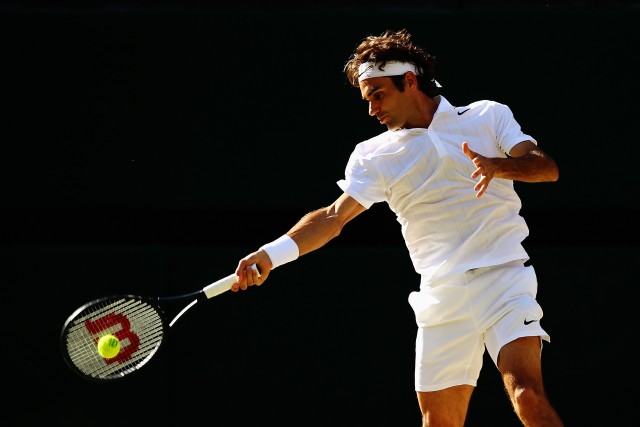 As venerable as former tennis stars become once they've officially retired, the twilight of a tennis professional's career is legitimately Hobbesian: solitary, poor, brutish, nasty, and short. No tournament this year has provided such a stark illustration of that post-prime landscape as the All England Club's 2014 edition of the Championships at Wimbledon, when the names that non-tennis types recognize were eliminated early on in the tournament.
It's true that Roger Federer (pictured above) and Novak Djokovic both made it all the way to the finals, but the clock is still winding down on their careers (even Djokovic, at 27, has been around rather long), and each win seems a little more hard fought than the last. Here, then, are the 10 men — not ranked in any order — who stand poised to fill the superstar vacuum in the near future.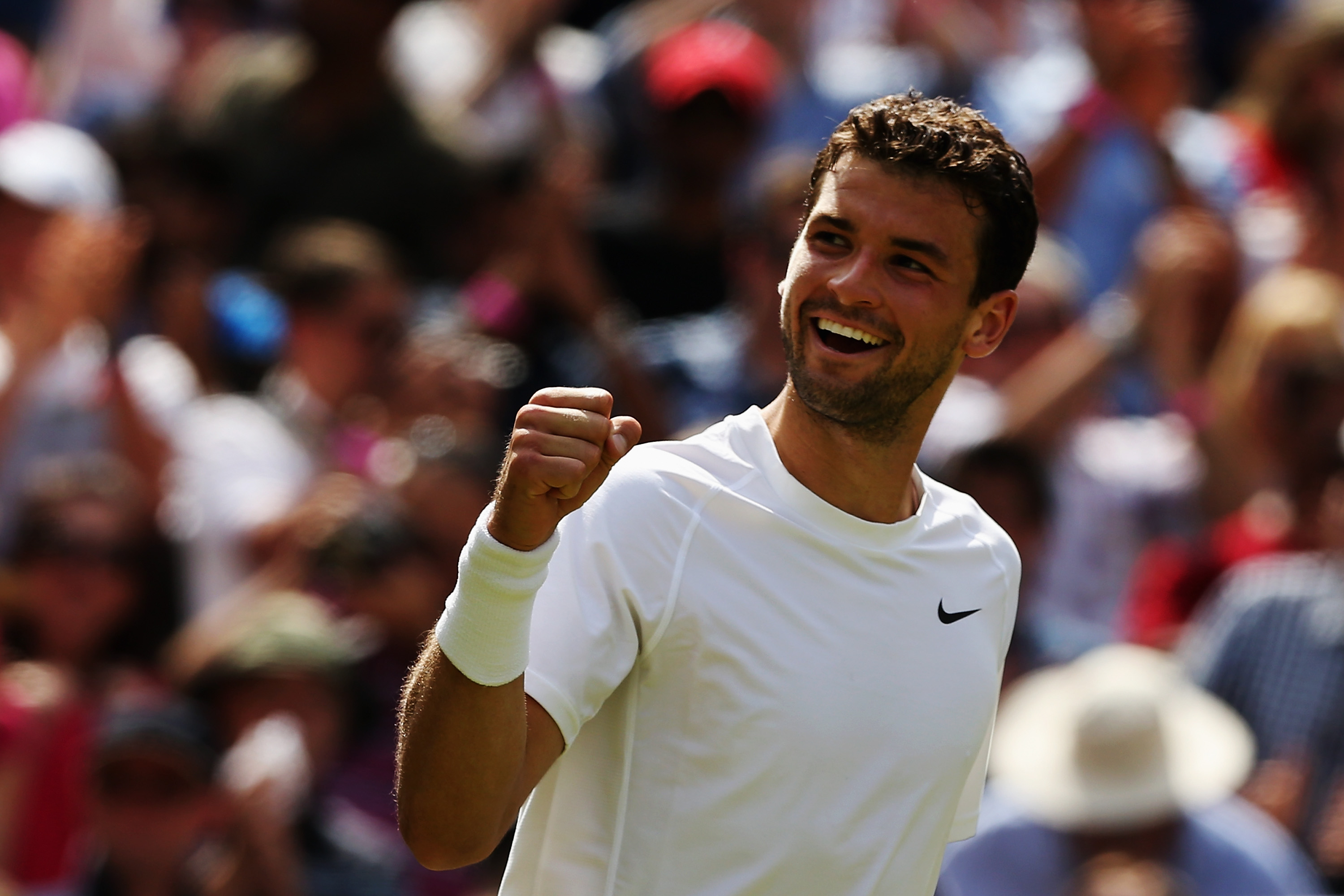 1. Grigor Dimitrov
Dimitrov is the 23-year-old Bulgarian who beat Andy Murray, then promptly lost to Djokovic like, well, everyone else who played Novak this tournament. He's a player whose game still hasn't caught up to his ridiculous athleticism — or attention.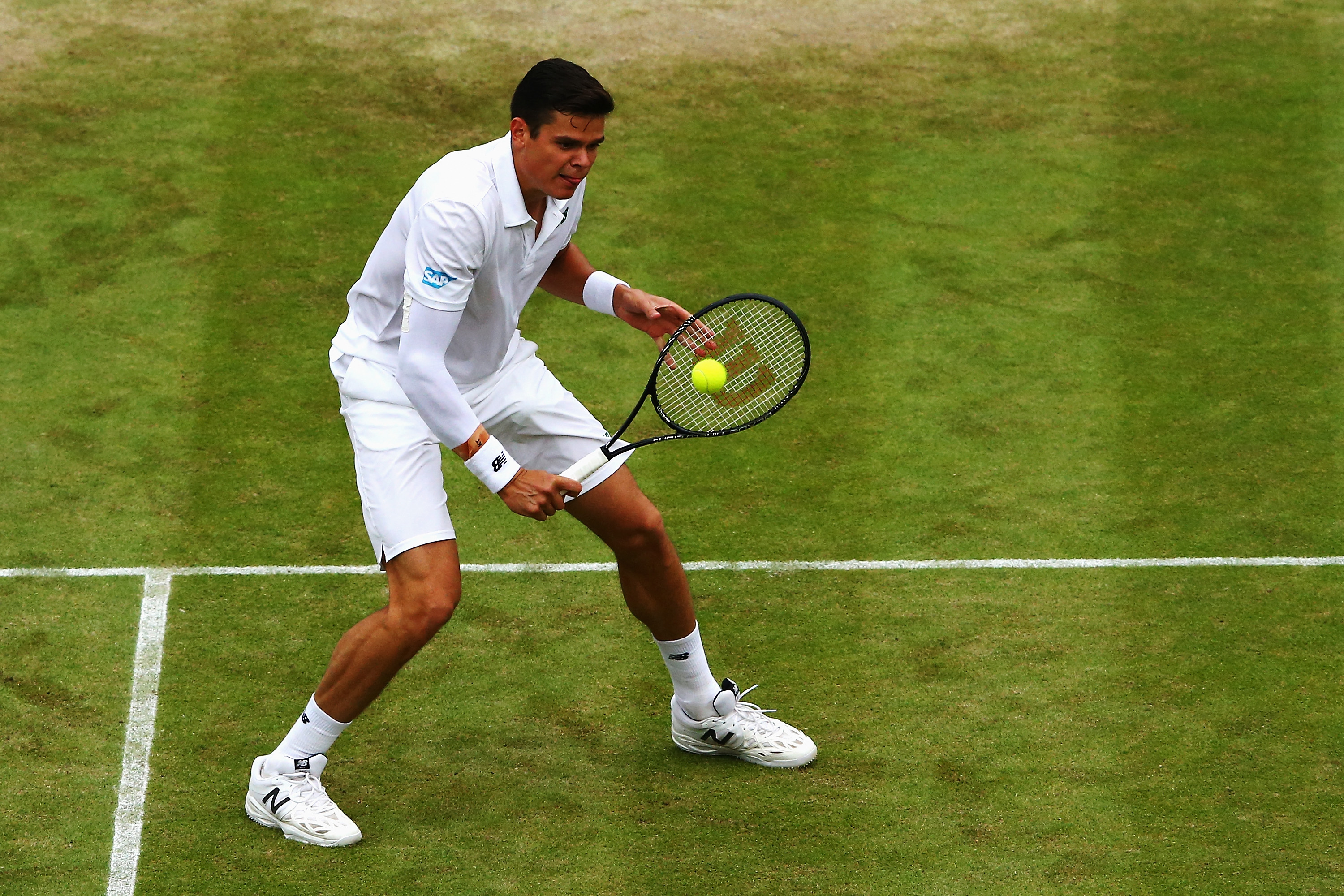 2. Milos Raonic
Raonic, who has a serve decidedly at odds with the stereotypical politeness of his home country of Canada, made waves after he beat this year's Nadal slayer, fellow upstart Nick Kyrgios, and gave Federer a match that felt closer than the final score of  6-4, 6-4, 6-4.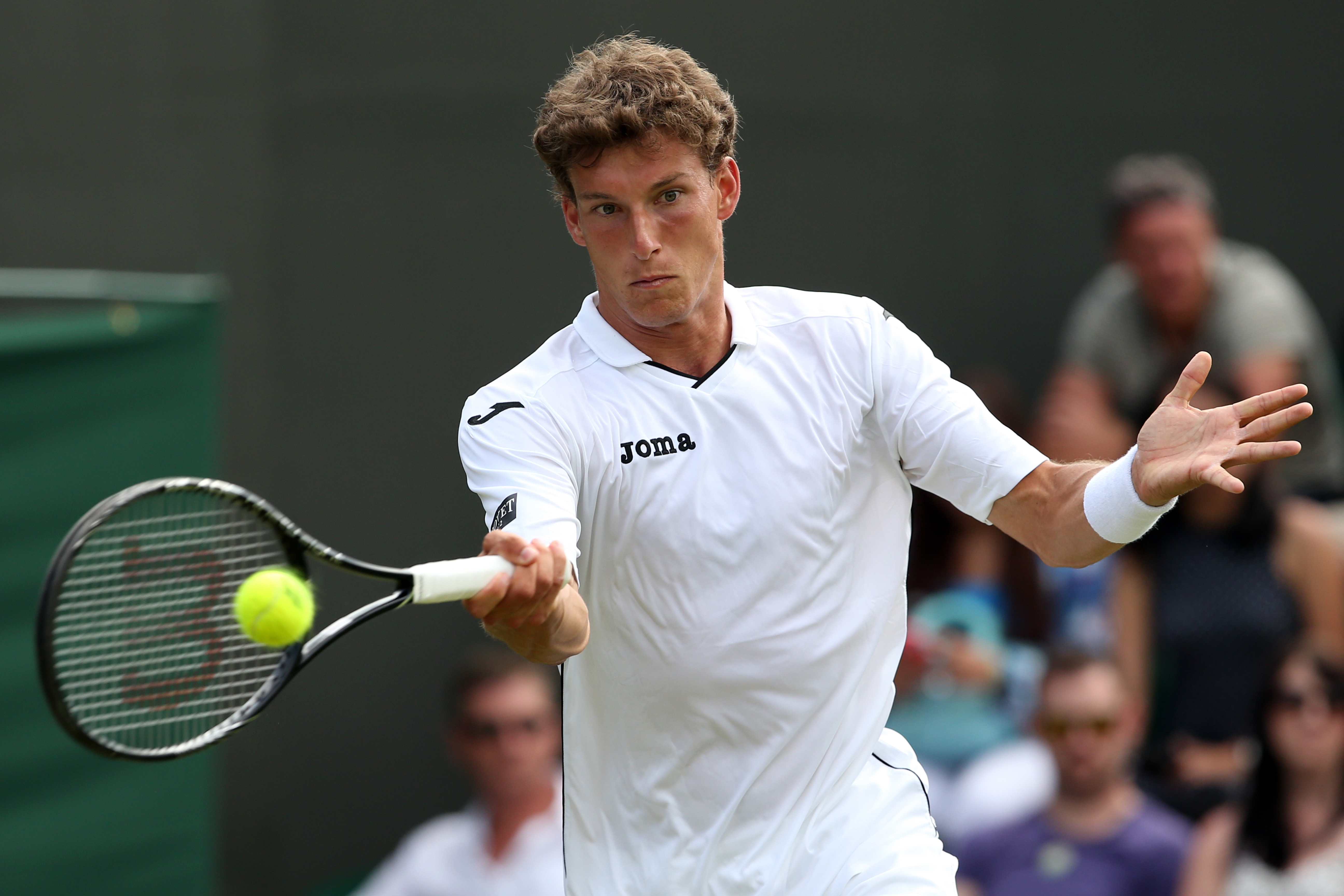 3. Pablo Carreno Busta
While Carreno Busta, 22, would have to hop in a time machine to match fellow Spaniard Rafael Nadal's accomplishments at the same age, he can be content with the fact that there's still plenty of time for him to make a mark at a Grand Slam.
4. Nick Kyrgios
The Nadal slayer, Australian Nick Kyrgios, brought Rafa fans down with his phenomenal serve and imposing athleticism. And his accent. (Always the accent.) We just hope his mom realizes how good her son is after she gave an interview saying he couldn't beat Nadal.
5. Kei Nishikori
While the 24-year-old Japanese player might be a strange vote for an "up and comer," since he's closing in on a decade of pro experience, Nishikori remains one of those curious prospects who always play well, but never well enough to identify his ceiling.
 6. Jerzy Janowicz
Seen above doing his best Bruce Springsteen impression, Polish prospect Jerzy Janowicz has struggled a bit since his near-perfect 2012 season, but his positively gangly playing style (Jerzy stands at 6-foot-8) and his idiosyncratic game — that toss height, those change-ups — ensure that his matches are always entertaining.
7. Jiri Vesely

Jiri Vesely, not to be confused with basketball player Jan Vesely, made it all the way to the third round at Wimbledon this year, knocking off Victor Burgos and Gael Monfils before losing to Kyrgios, and we've got to give the nod to Monfils-Vesely as the weirdest match of the entire championship. If you missed it, check it out here.
8. Bernard Tomic
Bernard Tomic, a 20-year-old Australian, looks (and plays) like he's the Johnny Manziel of the tennis tour — or, perhaps, that Johnny Football is the Bernard Tomic of the NFL. Talented and cocky and loud, Tomic recalls nothing less than Sean William Scott circa 1999. He's the Stiffler of tennis, and he lost in the second round at Wimbledon.
9. Juan Martin del Potro
A healthy Juan Martin del Potro could easily contend for a Grand Slam title. We know this because he burned through both Nadal and Federer to win one back in 2009 (the U.S. Open). Still only 25, del Potro's injuries have kept him in a perpetual state of playing at 75 percent or worse, and it's unclear whether he's still capable of ever playing an entire tournament at full strength.
10. Vasek Pospisil
While Pospisil is best known for his doubles play (pictured above is his doubles victory at Wimbledon with partner Jack Sock) he's been floating around the 25 to 30 mark in world rankings, and it only seems like a matter of time before he's able to make it past the third round all on his own. He lost in the first round in singles at Wimbledon this year.