10 MLB Pitchers Ready to Dominate in 2014
In the past few years, there has been an increase in the number of no-hitters in Major League Baseball, giving rise to the belief we are in a new pitcher's era. Whether it has anything to do with ramped up performance-enhancing drug testing or higher quality hurlers is anyone's guess. What's certain is how well some pitchers are doing at stymieing opponents. Here are 10 MLB pitchers set to dominate lineups in 2014.
1. Cliff Lee, Philadelphia Phillies
Though he played on a disappointing Phillies team in 2013, Cliff Lee had a spectacular season. The southpaw posted an earned-run average of  2.87, a walks-hits-to-innings-pitched (or WHIP) ratio of 1.01, and 222 strikeouts versus just 32 walks. That's an absurd 7:1 ratio of Ks to walks. Judging by the wins-against-replacement stat known as WAR, the only MLB pitcher who had a better 2013 was Clayton Kershaw, winner of the National League Cy Young award. Expect Lee to dominate and spark plenty of trade rumors in 2014.
2. Felix Hernandez, Seattle Mariners
It's difficult to consider his 2013 season with 216 strikeouts a letdown, but that's how high "King" Felix Hernandez has set the bar for himself. In fact, Hernandez bested his own career averages in WHIP and ERA in 2013. His 2010 campaign, in which Hernandez posted a 2.47 ERA over 249.2 innings, remains one of the most dominant seasons in recent memory. Expect the King to smell victory and get into peak form with Robinson Cano playing second base and batting in the heart of the Seattle order in 2014.
3. Yu Darvish, Texas Rangers
Yu Darvish has been dominant during his two years in Texas, but the pitcher's 2013 season was especially notable. Darvish chalked up 277 strikeouts — MLB's best — while flashing a 2.83 ERA in a very hitter-friendly Texas ballpark. Expect Yu to continue the trend upward and render hitters powerless in 2014.
4. Max Scherzer, Detroit Tigers
The 2013 campaign was an unmitigated breakout year for Detroit Tigers star Max Scherzer. The right-hander managed to outshine Justin Verlander in the rotation while posting a 21-3 record with a 2.90 ERA, 0.97 WHIP, and 240 strikeouts. That was more than enough to give Scherzer the American League Cy Young award. The flamethrower's career trajectory suggests there's more of the same in store for 2014.
5. Chris Sale, Chicago White Sox
White Sox southpaw Chris Sale seems like he's all arms and legs on the mound, but that's a good thing when it comes to confusing hitters. Sale posted another stellar year in 2013 with 3.07  ERA and 0.97 WHIP in 214 innings. Even more impressive was the lefty's wins-against-replacement stat of 6.9, second only to Seattle's Hisashi Iwakuma in the American League. Expect more of the same in 2014 from Sale.
6. Clayton Kershaw, Los Angeles Dodgers
Is there a better pitcher in baseball than the Dodgers' Clayton Kershaw? The magnificent southpaw had another banner year in 2013, going 16-9 with a sparkling 1.83 ERA, a WHIP of 0.92, and 232 strikeouts in 236 innings for L.A. The WAR stat says it all: Kershaw equalled 7.9 wins for his team when measured against a replacement, the best of Major League Baseball pitchers.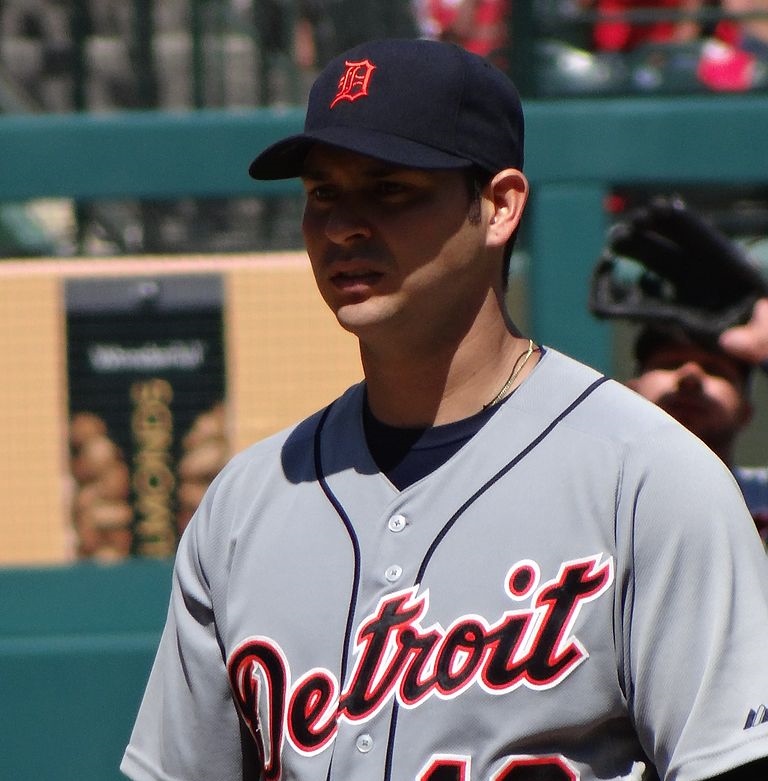 7. Anibal Sanchez, Detroit Tigers
The Tigers seem to have an embarrassment of riches in their rotation, which makes their lack of success in the postseason somewhat baffling. Nonetheless, Anibal Sanchez had a stellar 2013 campain, putting up a 14-8 record with a 1.15 WHIP and 2.57 ERA, which was tops in the American League. There's no reason to expect the righthander's success to slack in 2014. He is just 29 years old.
8. Adam Wainwright, St. Louis Cardinals
The St. Louis Cardinals stud proved once again in 2013 why he should be ranked among the game's best pitchers. Adam Wainwright went 19-9 with a 2.94 ERA. Most impressive is the righthander's ability to go the distance, as Wainwright threw 5 complete games (with 2 shutouts) in his MLB-best 241.2 innings pitched. That type of production is invaluable for teams trying to save bullpen arms. There's no reason to expect any less of Wainwright in 2014.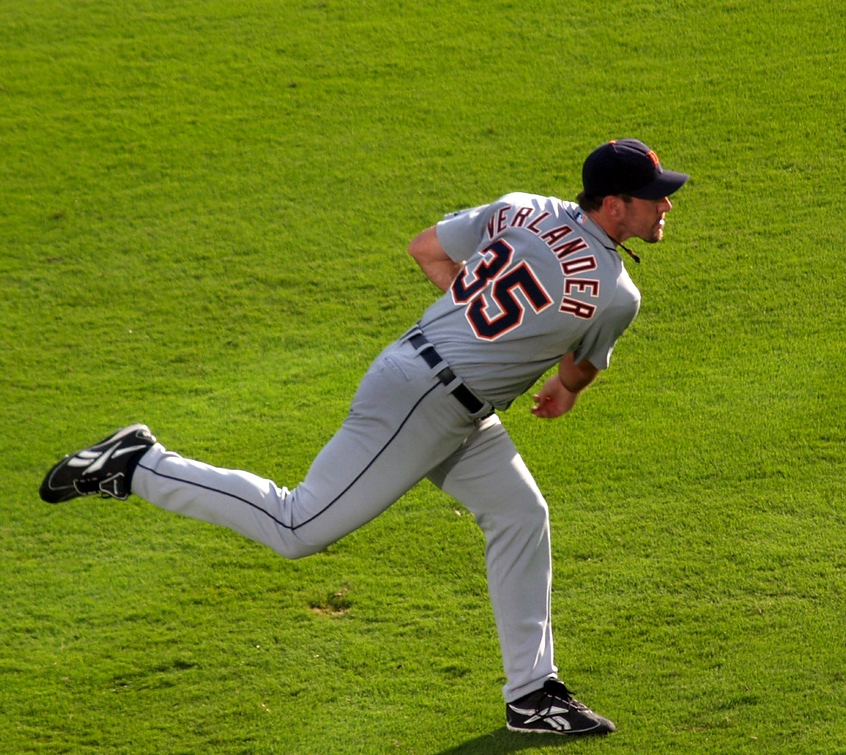 9. Justin Verlander, Detroit Tigers
Viewing Justin Verlander's illustrious career as a whole, it's not crazy to call his 2013 season a down year. Verlander went 13-12 with a 3.46 ERA in 2013, which isn't bad by any stretch but is nowhere near the otherworldly seasons the right-hander had in 2011 and 2012. Expect this fireballer to return to form for a bounce-back year in 2014. He's got plenty of friendly competition on the Detroit staff.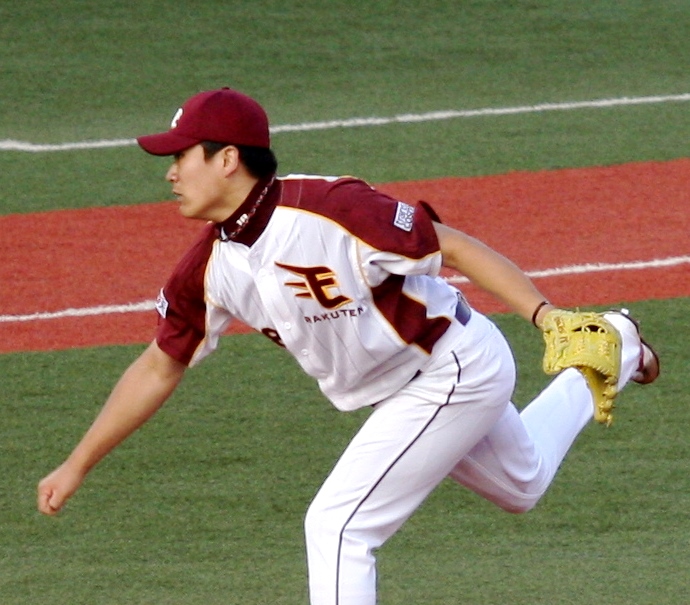 10. Masahiro Tanaka, Japanese Free Agent
MLB teams are already in a bidding war to acquire Masahiro Tanaka, whose Japanese team recently posted the star free agent for $20 million. Tanaka had a perfect year for the Rakuten Eagles in 2013, going 24-0 with a ridiculous 1.27 ERA. While those numbers won't be matched facing MLB hitters, Tanaka has proven he has the ability to dominate. After winning a Japanese championship game while throwing 160 pitches, the right-hander returned the next night in relief to seal the deciding victory for the Eagles. He's a winner — and only 25 years old.