MLB
10 MLB Players With the Best-Selling Jerseys in 2015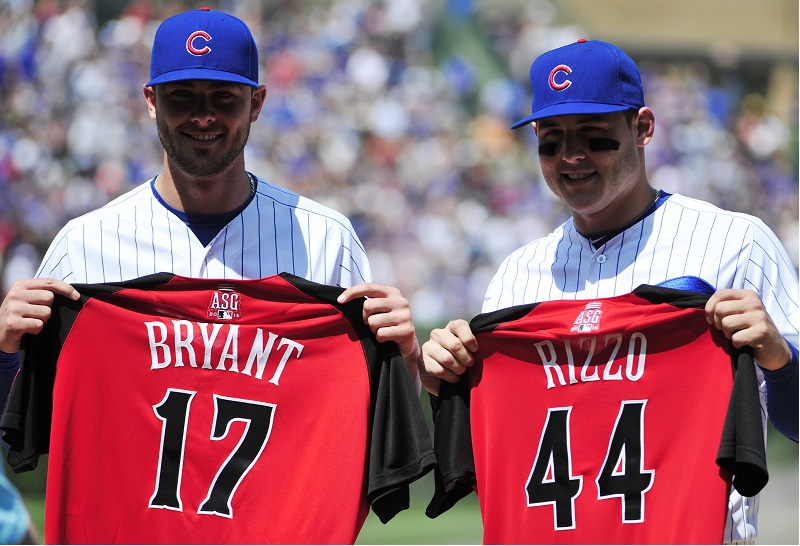 It's no longer Derek Jeter's world, one where other ballplayers just live. With No. 2 retired from the game and a crop of fresh-faced superstars dominating Major League Baseball in 2015, jersey sales are skewing toward the young and mighty, according to the sales stats posted on MLB.com.
With the departure of Jeter, the shortstop position and the Yankees as a whole departed from the top 20 jerseys based on sales from Opening Day through the All-Star Game. As is to be expected the (soon to be former) World Series Champion San Francisco Giants continue to appeal to fans looking to don a player's replica uniform.
Here are the 10 best-selling jerseys of MLB players in 2015.
10. Anthony Rizzo, Cubs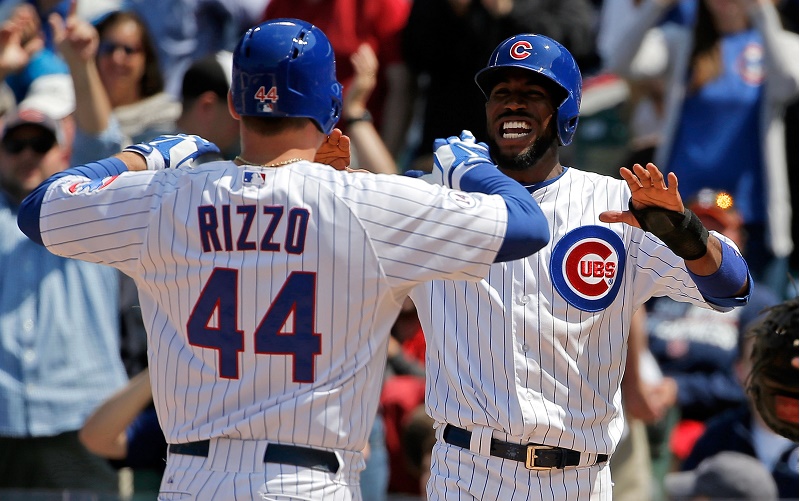 With the signing of Jon Lester, the arrival of manager Joe Maddon, and the promotion of Kris Bryant, we have entered a new era of Chicago Cubs baseball. First baseman Anthony Rizzo is the anchor of the lineup with his 16 HR, 25 2B, .287 average and .916 OPS. He's the only first baseman in the top 10 and one of two North Siders to make it into the top 20 of jersey sales for 2015. With Rizzo's power and overall offensive game, we expect to see him here for years to come.
9. David Ortiz, Red Sox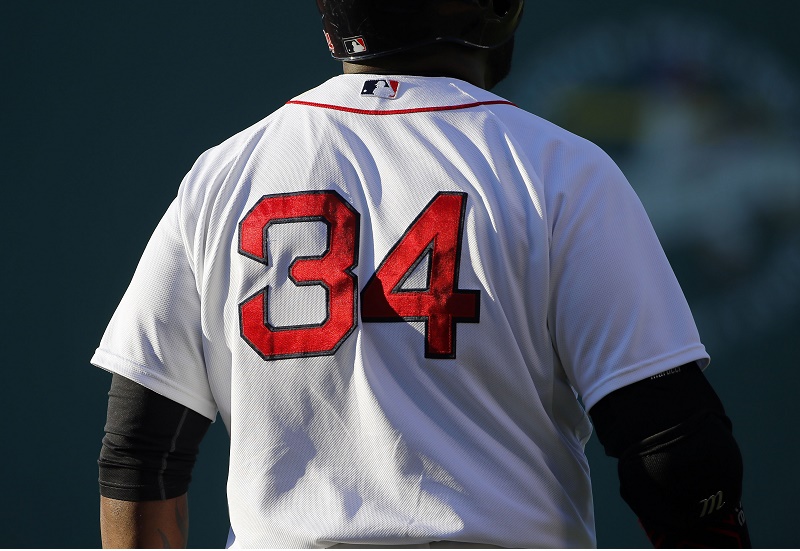 While he had a slow start to the 2015 season, Boston's David Ortiz continues to be the face of the organization along with Dustin Pedroia (who just missed this list at No. 11). Ortiz has hit 7 HR over his last 30 games, boosting his homer count to respectability despite career lows in batting average (.231), on-base percentage (.322), and slugging (.430). In what's becoming a lost season for the Red Sox, Ortiz's hold on jersey buyers remains undiminished.
8. Matt Harvey, Mets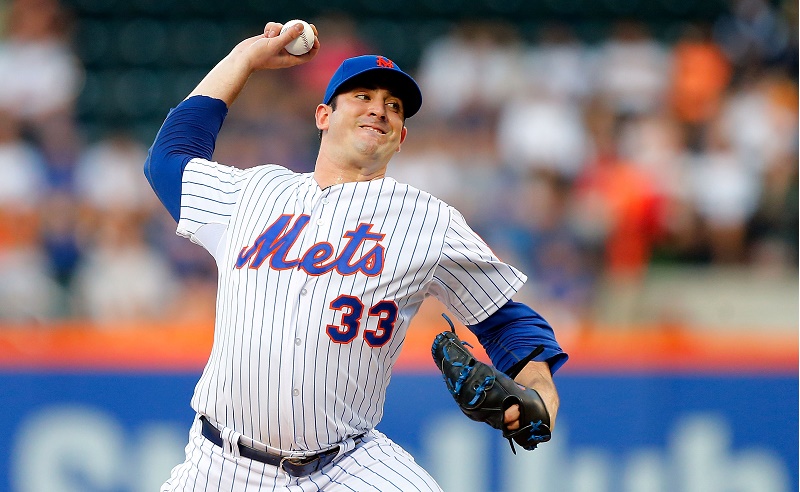 Jacob deGrom might be the best Mets pitcher in 2015, but Matt Harvey is still the rock star and most talked about figure suiting up in Flushing. No. 33's season stats may not be as eye-popping as his breakout campaign of 2013, but Harvey's eight wins and a 3.19 ERA will do. As he continues to settle in following his comeback from Tommy John surgery and rehab, expect Harvey's star to continue rising. He's certainly no stranger to publicity.
7. Mike Trout, Angels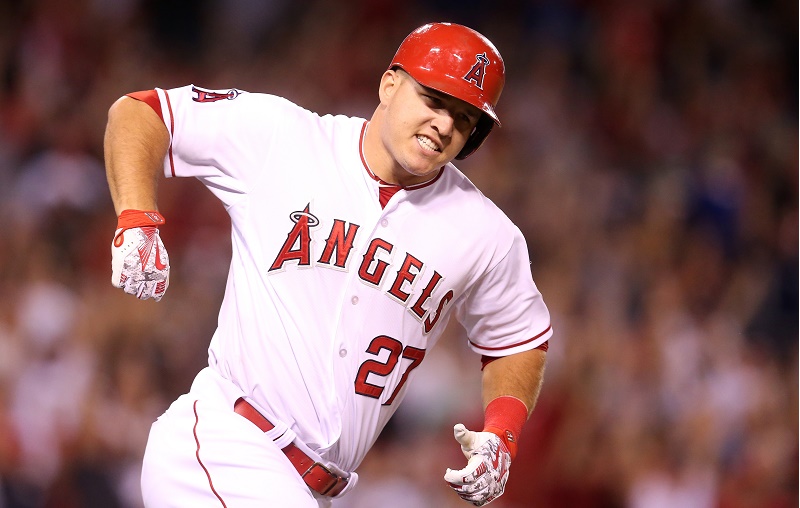 Considered by many to be the heir apparent to Derek Jeter as the face of MLB, Mike Trout is somehow not cracking the top five in jersey sales this season. The Millville Meteor is likely to get a bump following his All-Star Game MVP turn and continued dominance of the league, but for now he'll have to settle for seventh place on the 2015 list. His show-stopping walkoff versus the Red Sox and red-hot Angels run are a few reasons we expect Trout sales to spike.
6. Hunter Pence, Giants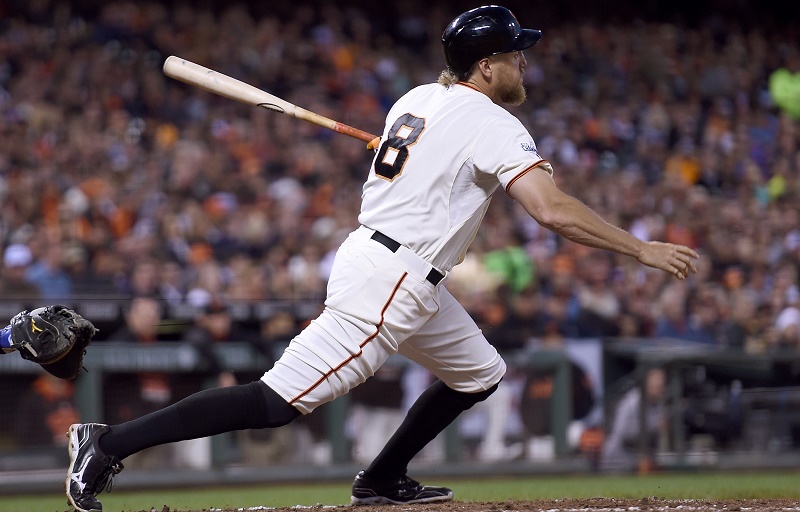 The Giants home uniform might top the list of best-looking MLB jerseys, and Hunter Pence's No. 8 looks awfully good in black with orange trim on the eggshell-white background. Bonus points on this model for the classic, no-name style of San Francisco's home jersey. Of course, Pence's place on the list comes from the right fielder's contributions to the 2012 and 2014 World Series teams. Pence also has a wacky sense of humor and eccentric approach at the plate and in the batter's box, adding to his fan-favorite status. (Our favorite troll of No. 8: "Hunter Pence whispers 'sorry' when he catches a fly ball.")
5. Bryce Harper, Nationals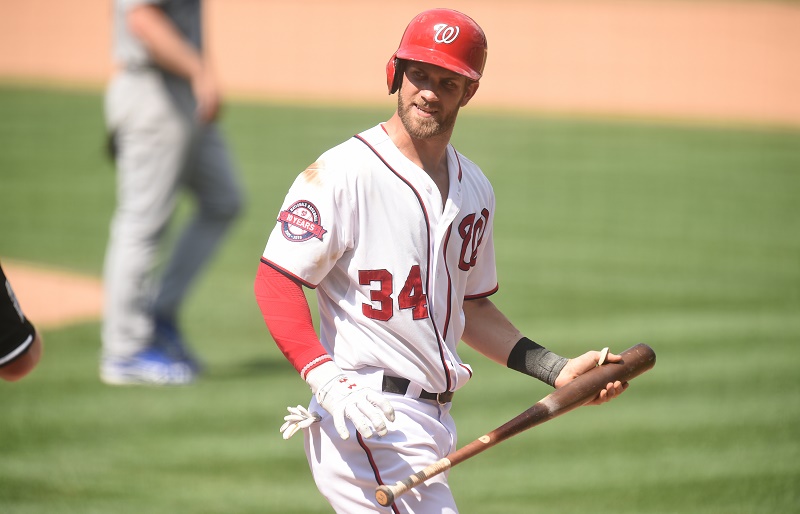 There is no MLB player getting on base and slugging like Bryce Harper in 2015, as his world-leading 1.152 OPS would attest. Harper is hitting .333 with 27 HR and 21 2B this magical season. He's getting on base nearly once every two plate appearances and he has a shot at walking (70 BB) more than he strikes out (76 SO) by year's end. You can't count him out for any milestone if this run keeps up, including the Triple Crown. Expect his jersey to continue flying out of stores.
4. Clayton Kershaw, Dodgers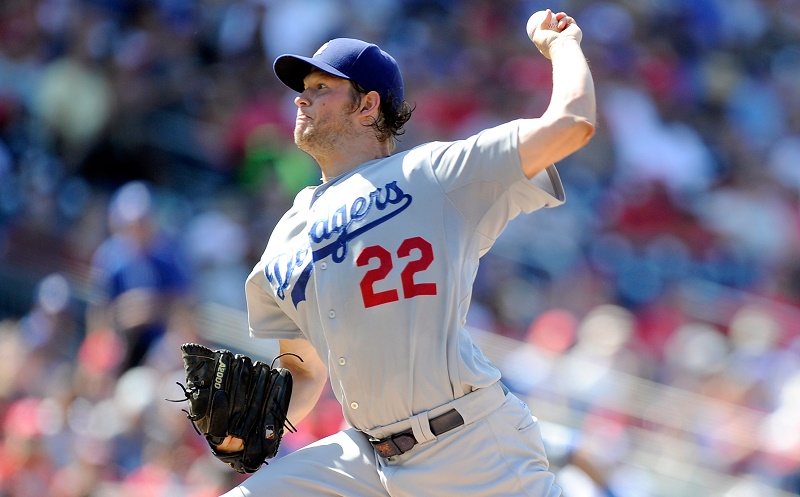 Clayton Kershaw wasn't originally selected to the NL All-Star team, but the southpaw rightfully ended up on the squad in Cincinnati for his fifth straight Midsummer Classic appearance. In his last two starts, Kershaw has been his old, impossibly dominant self with 0 ER, 27 SO, and 0 BB over 17 IP (both wins, one a complete-game shutout). After an uneven start to 2015, Kershaw looks ready to reprise his epic 2014 campaign, when he won both the Cy Young Award and National League MVP. Expect No. 22 to remain a hot jersey at concessions stands.
3. Buster Posey, Giants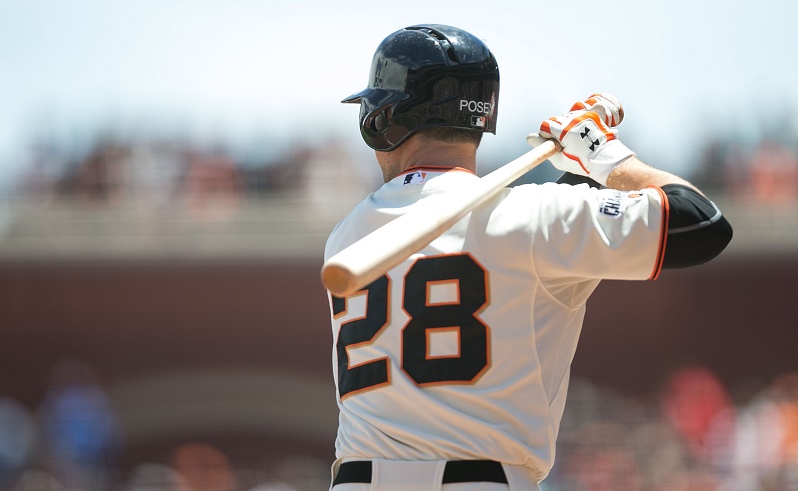 It might not have the same amount of white space as the Pence No. 8, but Buster Posey's home jersey is another bit of sartorial splendor. Posey, the rock on which three Giants World Series Championships were built, remains one of the game's most popular players as he has another productive campaign (.318 BA, 66 RBI) for San Francisco. He's also one of the few players currently walking (36 BB) more than he strikes out (32 SO).
2. Kris Bryant, Cubs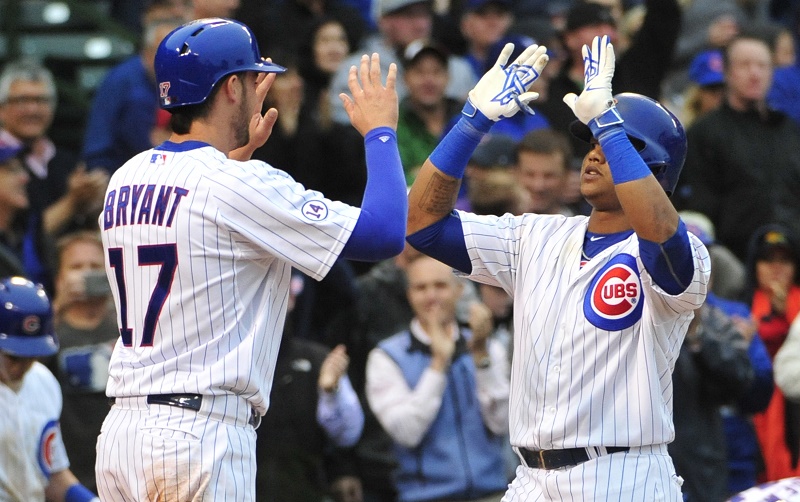 Kris Bryant took the baseball world by storm with his epic performance in Spring Training, and after his April callup the Cubs rookie has not disappointed (12 HR, 54 RBI, .816 OPS). Fans buying Bryant jerseys know they have a player who will be wearing that uni for years ahead as he stays under Chicago club control. With the Cubs leading the race for the second NL Wild Card, Bryant might also find himself in the postseason his first year in The Show.
 1. Madison Bumgarner, Giants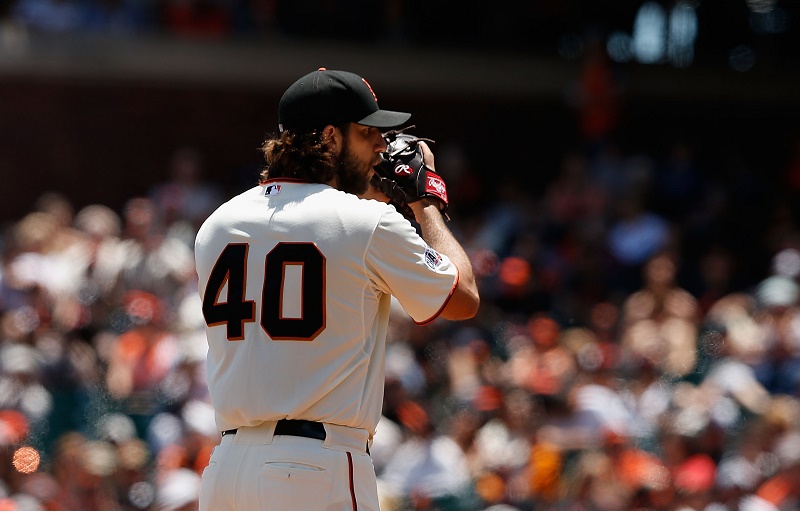 In a showcase of baseball's best, Madison Bumgarner looked like he was playing on another level as he dismantled the Royals and won the 2014 World Series MVP. That performance, along with another strong showing in 2015 (10 W, 3.19 ERA, 124 SO, 24 BB), has kept the Giants ace leading the pack in jersey sales. Everyone wants to rock MadBum's No. 40 and, as with the other Giants jerseys, we recommend it in the San Francisco home white.
Source for stats and jersey sales: MLB.com.