NBA: 10 Teams That Paid Big Bucks to Their 'Big 3' Players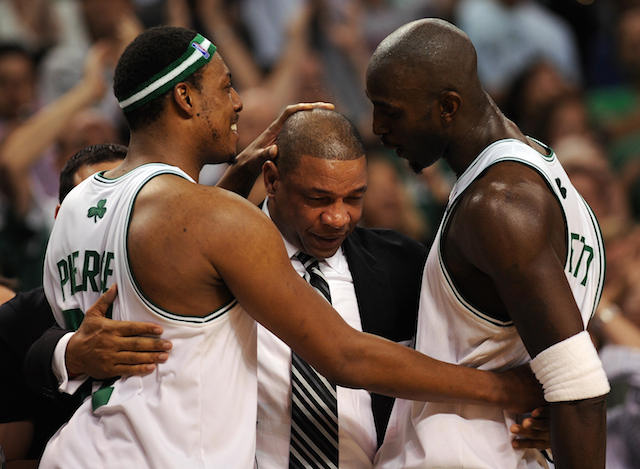 The recent growth trend in the 'Big 3' roster format in the NBA stems from the Boston Celtics' 2008 NBA title when their 'Big 3' players — Kevin Garnett, Paul Pierce and Ray Allen – led them to their first championship since 1986. Ever since the Celtics' title run, teams around the league have been building on the concept and attempting to form their own version of the 'Big 3'.
It's very difficult to build a roster around three players who are playing on league-maximum contracts, but that is what teams are attempting to do. Here is a look at what were the most expensive 'Big 3' groups in the NBA prior to the end of the 2015 NBA season.
10.  Memphis Grizzlies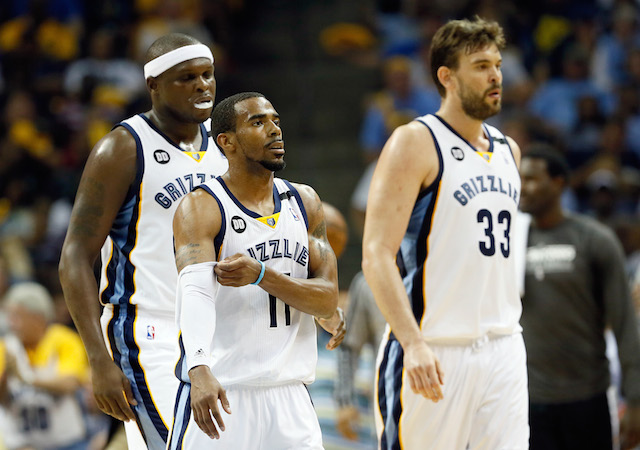 Big 3:  Zach Randolph, Mike Conley, and Marc Gasol
Combined Salaries: $41,023,904
9.  Los Angeles Lakers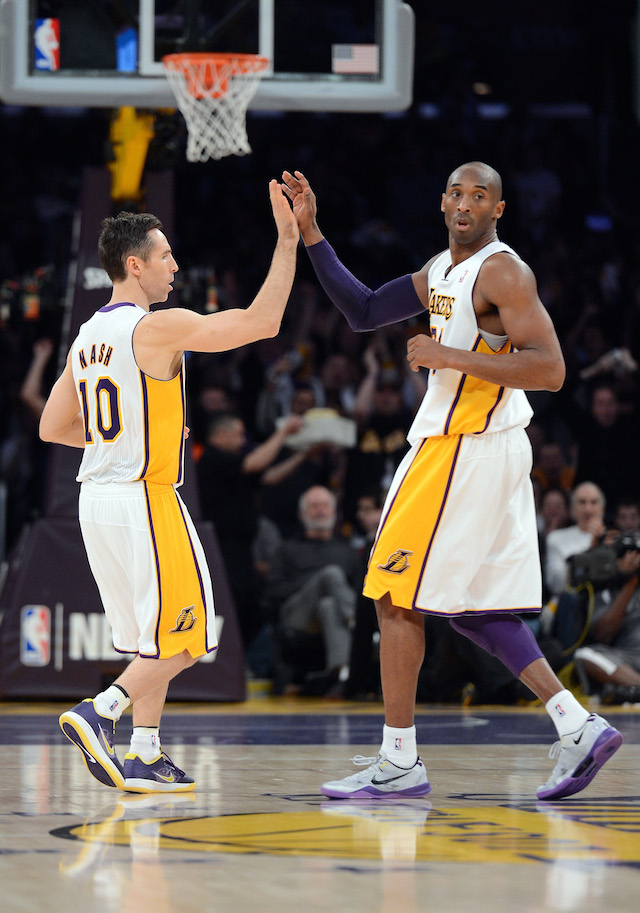 Big 3: Kobe Bryant, Steve Nash (now retired), and Jordan Hill
Combined Salaries: $42,201,000
8.  Indiana Pacers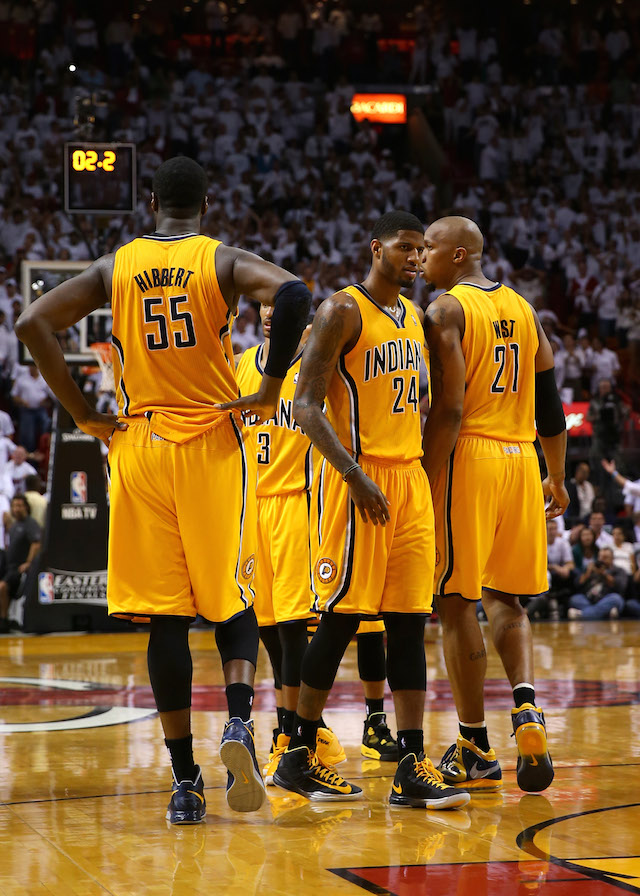 Big 3: Paul George, Roy Hibbert, and David West
Combined Salaries: $42,836,228
Hibbert and West have since departed the team, leaving Paul George as the lone bright spot from a talented Pacers squad that totally imploded.
7.  Houston Rockets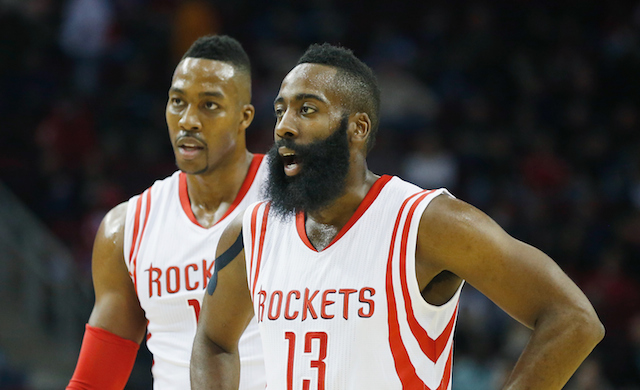 Big 3: Dwight Howard, James Harden, and Trevor Ariza
Combined Salaries: $44,744,204
6.  Miami Heat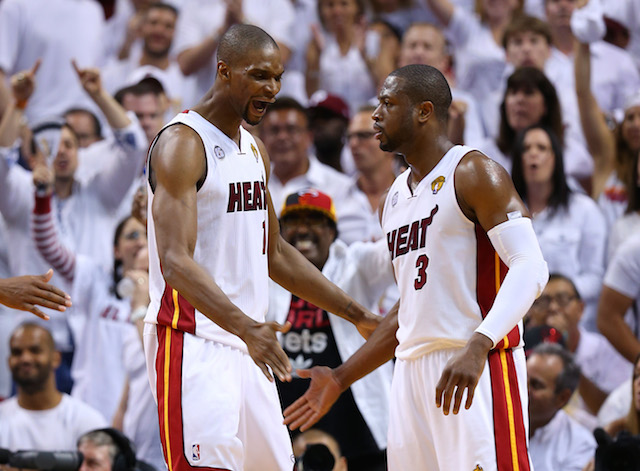 Big 3: Chris Bosh, Dwayne Wade, and Luol Deng
Combined Salaries: $45,358,861
5.  Cleveland Cavaliers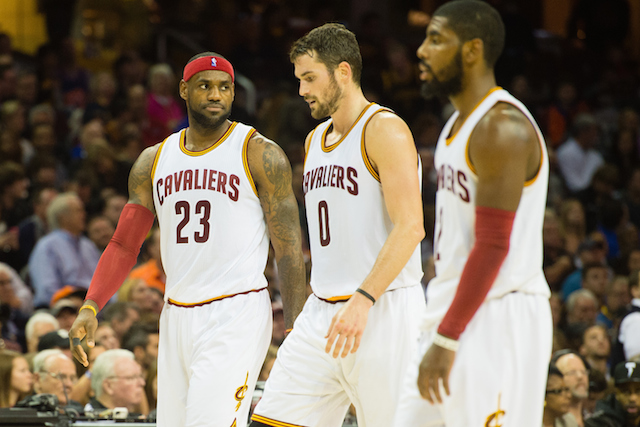 Big 3: LeBron James, Kevin Love, and Anderson Varejao*
Combined Salaries: $46,068,008
*After the 2014-15 season, Kyrie Irving and his mammoth contract extension will replace Varejao
4.  Oklahoma City Thunder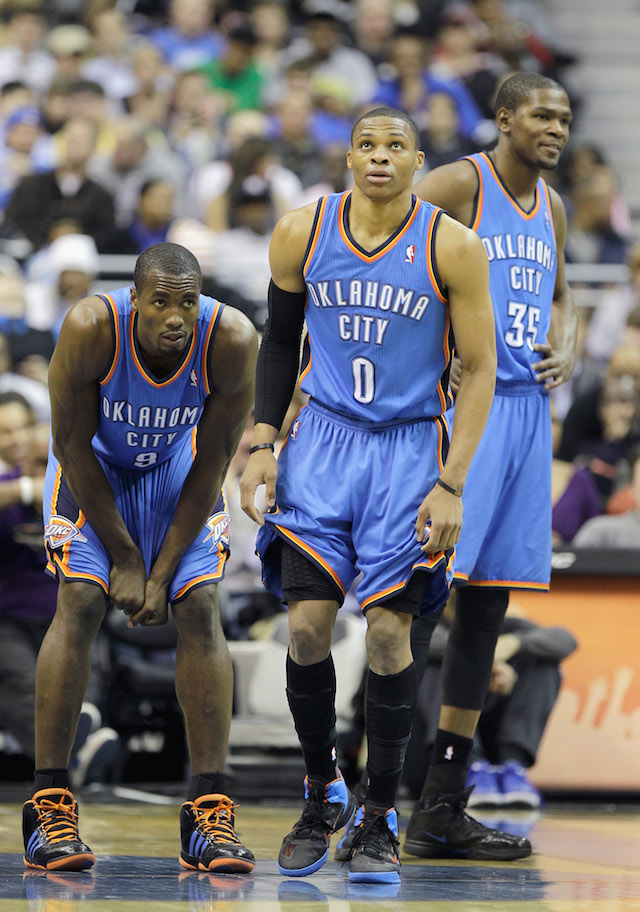 Big 3: Kevin Durant, Russell Westbrook, and Serge Ibaka
Combined Salaries: $47,064,686
3.  Los Angeles Clippers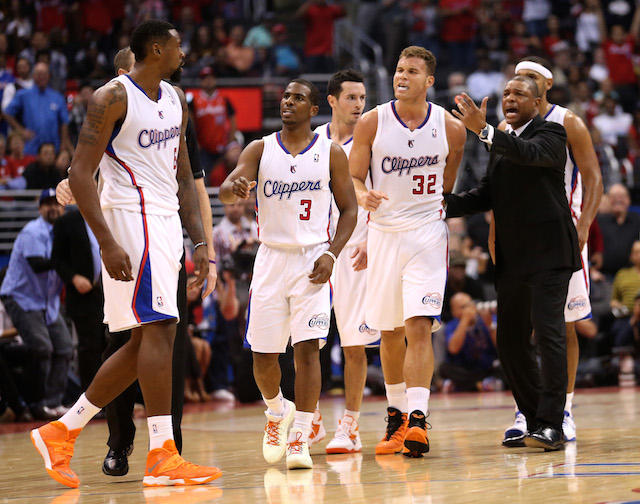 Big 3: Blake Griffin, Chris Paul, and DeAndre Jordan
Combined Salaries: $49,183,299
2.  New York Knicks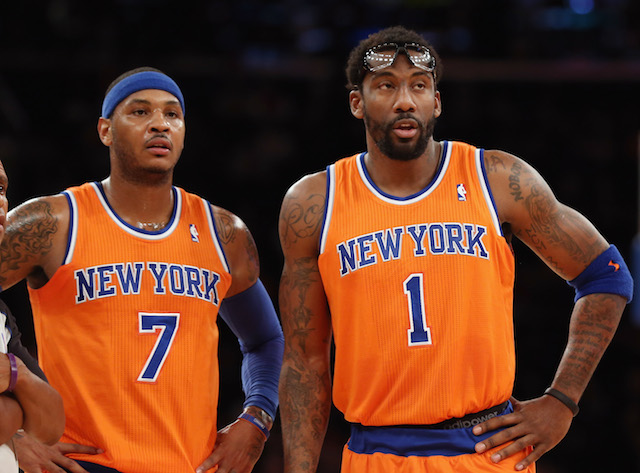 Big 3: Carmelo Anthony, Amar'e Stoudemire*, and Andrea Bargnani
Combined Salaries: $57,369,389
*Stoudimire was traded to the Dallas Mavericks at the trade deadline.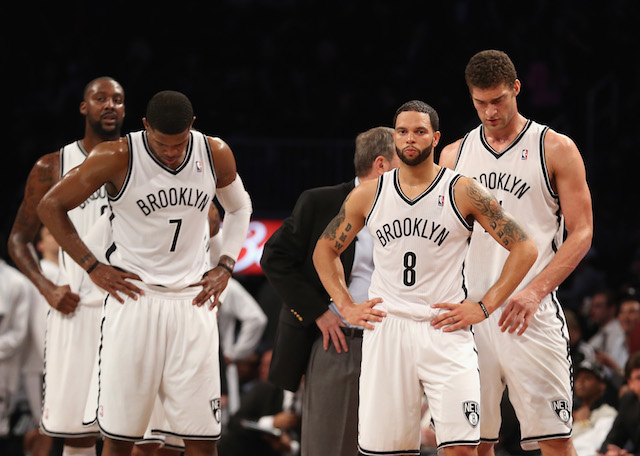 1.  Brooklyn Nets
Big 3: Joe Johnson, Deron Williams, and Brook Lopez
Combined Salaries: $58,654,317
While Deron Williams is now with the Dallas Mavericks, the Nets are still on the hook for $27.5 million of the $43 million he had been owed by the club. He signed a two year, $10 million dollar deal with Dallas.