10 NFL Newcomers You Need to Know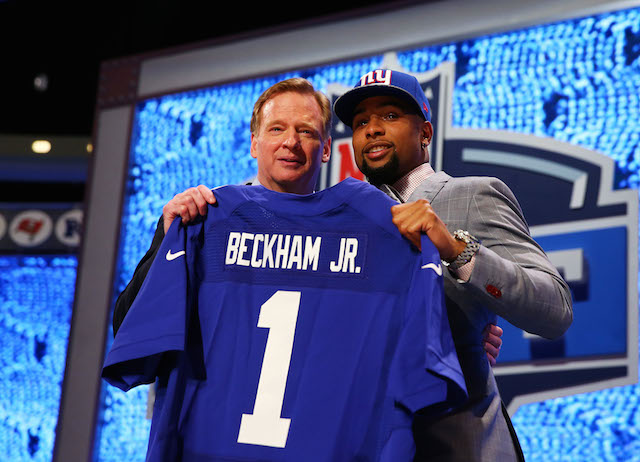 If sponsors, merchandisers, and future partners of the NFL were hoping to find an easy way to identify the next batch of breakout stars, then the recent announcement from NFL Players Inc. (NFLPI) and the unveiling of its Rising 50 List is exactly what they were looking for.
This is the first time that the NFLPI, which represents the marketing and licensing division of the NFL Players Association, has released a list like this. The goal on the part of the NFLPI is to determine which young talent in the league presents the most off-the-field earning potential, and then make certain that these individuals are given the best opportunity to be rewarded and recognized for their performances on the field. There are a lot of young studs on this list, but we decided to give you the cream of the crop.
With that, here are the top 10 NFL players on the Rising 50 List. All statistics are courtesy of Sports-Reference.com and ESPN.go.com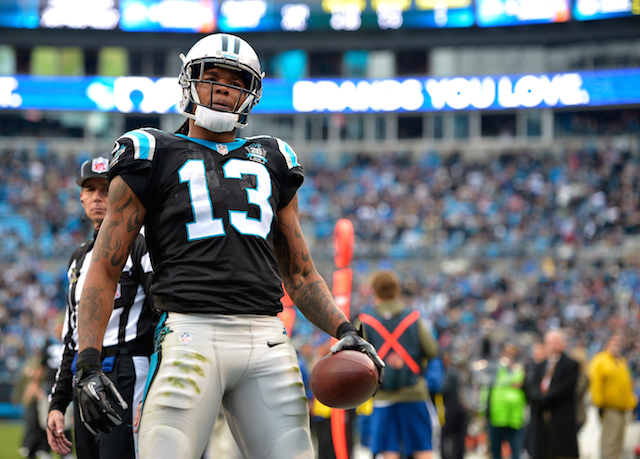 10. Kelvin Benjamin, wide receiver, Carolina Panthers
2014 statistics:
73 receptions
1,008 receiving yards
9 receiving touchdowns
In his rookie season for the Carolina Panthers, Kelvin Benjamin proved that he was more than just a big wide receiver. Sure, at 6-foot-5, 240 pounds, Benjamin's size gives him a massive advantage over small cornerbacks, but he also showcased the skill set needed to be a go-to wide receiver in the NFL. Coming out of Florida State, there were concerns regarding Benjamin's raw route running and tendency to drop passes. However, with more than 1,000 yards receiving and nine touchdowns in his rookie campaign, Benjamin has quickly become one of Cam Newton's most reliable targets.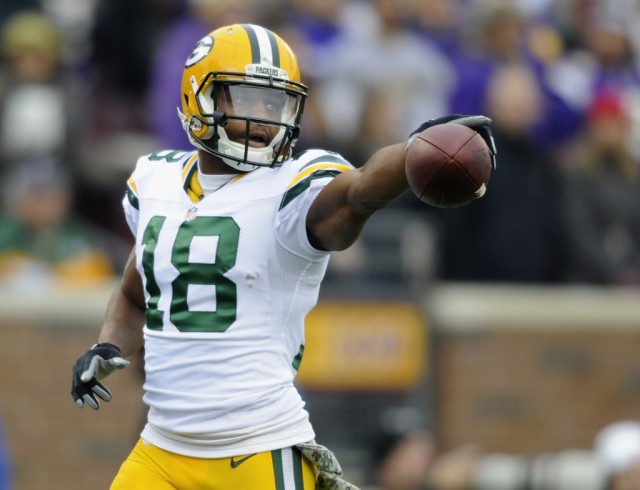 9. Randall Cobb, wide receiver Green Bay Packers
2014 statistics:
91 receptions
1,287 receiving yards
12 receiving touchdowns
This past season, the Green Bay Packers finished first in the NFL in both team offense and scoring offense (30.4 points per game), and star quarterback Aaron Rodgers won his second MVP award. One of the main reasons behind this offensive explosion was fourth-year receiver Randall Cobb. He finished second on the team in receptions, receiving yards, and touchdowns. Cobb has great hands, a knack for making big plays, and best of all, he's only 24 years old. The Packers would be wise to make sure that Cobb stays in Green Bay for the foreseeable future.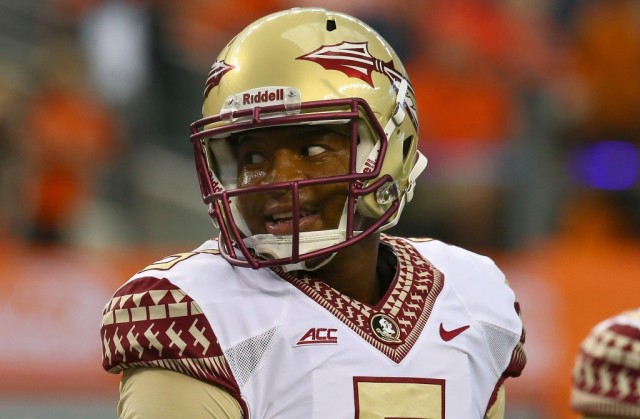 8. Jameis Winston, quarterback, Florida State
2014 statistics:
3,907 passing yards
25 passing touchdowns
18 interceptions
Although his numbers in 2014 weren't as good as the ones he put up during his 2013 Heisman Trophy-winning season, Jameis Winston is still arguably the most pro-ready quarterback coming out of college this year. You can question his maturity or off-the-field antics all you want, but the fact remains that Winston is among the most frequently talked-about athletes on the planet. And after the 2015 NFL draft, this Florida State product will be the face of a franchise. In the end, Winston will be in high demand both on and off the playing field.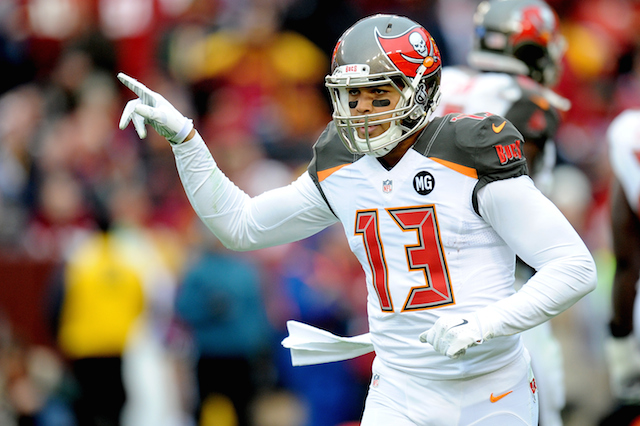 7. Mike Evans, wide receiver, Tampa Bay Buccaneers
2014 statistics:
68 receptions
1,051 receiving yards
12 receiving touchdowns
During his 2014 rookie campaign, former Texas A&M wide receiver Mike Evans proved that he could put up ridiculous numbers even if Johnny Manziel wasn't the man throwing him the ball. It may have taken him a bit to adjust to the speed of the NFL game, but once he figured it out, it was nearly impossible to cover Evans.
Although this was only his first year as a Tampa Bay Buccaneer, Evans managed to set the franchise record for most receiving yards in a three-game span, with 458. On top of that, Evans's 209 yards receiving in the Bucs' Week 11 contest against the Redskins made him the youngest player in history to record a 200-yard game. It's safe to say that big things are on the horizon for him.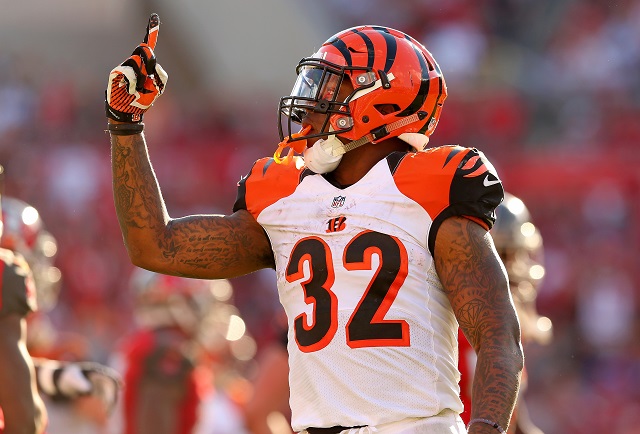 6. Jeremy Hill, running back, Cincinnati Bengals
2014 statistics:
1,124 rushing yards
9 rushing touchdowns
Running back Jeremy Hill didn't look like a rookie playing for the Cincinnati Bengals this season, and his numbers certainly didn't reflect it, either. He was eighth in the league in total rushing yards, third in rushing touchdowns, fifth in rushing yards per attempt (5.1), and ninth in rushing yards per game (70.3). At 22 years old, Hill is just getting started. We feel bad for defensive coordinators who have to game plan against him.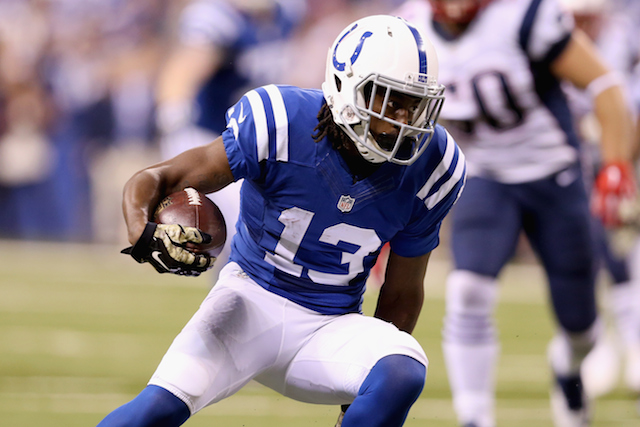 5. T.Y. Hilton, wide receiver, Indianapolis Colts
2014 statistics:
82 receptions
1,345 receiving yards
7 receiving touchdowns
It took three seasons, but T.Y. Hilton was finally rewarded for his performance on the field with a selection to the 2014 Pro Bowl. Hilton might not be the biggest player out there, but he makes up for it with his speed, quickness, and reliability. He's also a very good down-the-field receiver, averaging 16.4 yards per reception for the Indianapolis Colts this season. Quarterback Andrew Luck is the on the verge of becoming the next elite quarterback in the NFL, but he'll never get there without skilled players surrounding him. Lucky for him, he's got Hilton to throw the ball to.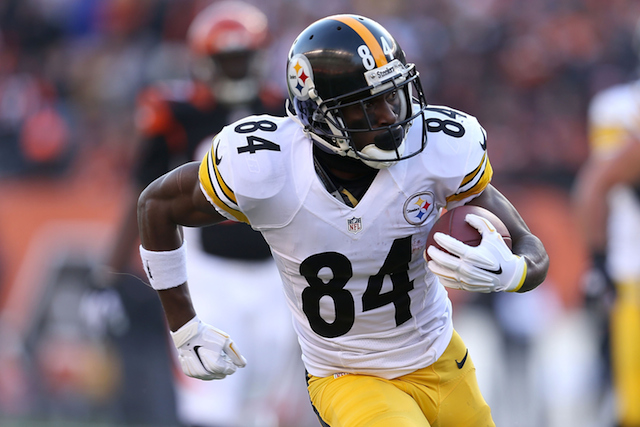 4. Antonio Brown, wide receiver, Pittsburgh Steelers
2014 statistics:
129 receptions
1,698 receiving yards
13 touchdowns
Pittsburgh Steelers wide receiver Antonio Brown put himself in the conversation for best receiver in the NFL with his play in 2014. Not only did he lead the league in receptions and receiving yards, but both those statistics put him in historic company. His 129 catches on the year were the second most ever for a single season, and his 1,698 receiving yards were the sixth best total for a single year in NFL history. Brown is just 26 years old, but he's already reached superstar status.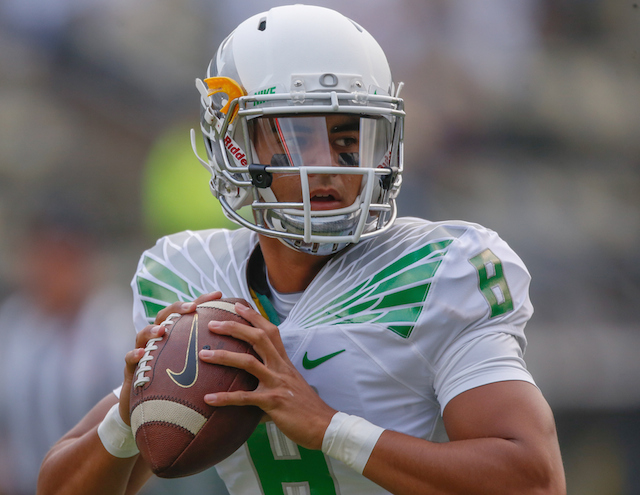 3. Marcus Mariota, quarterback, Oregon
2014 statistics:
4,454 passing yards
42 passing yards
4 interceptions
770 rushing yards
15 rushing touchdowns
Marcus Mariota is another player on this list who hasn't played a snap in the NFL, and already he's predicted to be one of the most popular figures in the league. The former Oregon Duck is a very humble person off the gridiron, and ridiculously athletic on it. Mariota might not have been able to bring a national championship back to Eugene, but he did solidify his place among the best college quarterbacks of all time with an incredible 2014 season. Not to mention, he did cap his final year by winning the Heisman Trophy. This kid is special.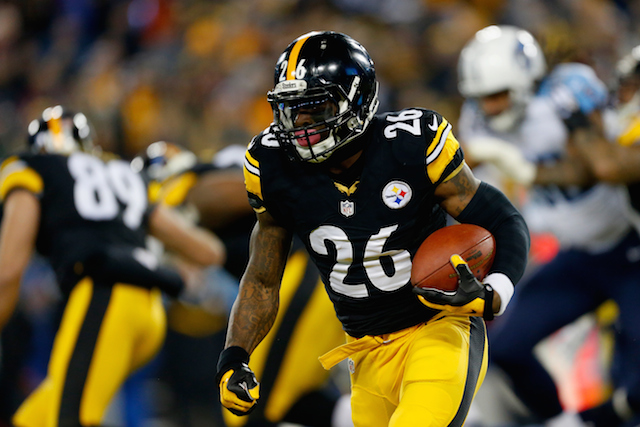 2. Le'Veon Bell, running back, Pittsburgh Steelers
2014 statistics:
1,361 rushing yards
8 rushing touchdowns
854 receiving yards
4 receiving touchdowns
In his second season with the Pittsburgh Steelers, Le'Veon Bell rushed his way to the 2014 Pro Bowl and was named First Team All-Pro. He was second in the league in total rushing yards and averaged the third-most rushing yards per game. The Steelers have always been a franchise known for its strong running attack and physical play. It appears that Bell is well on his way to becoming the next great Pittsburgh running back.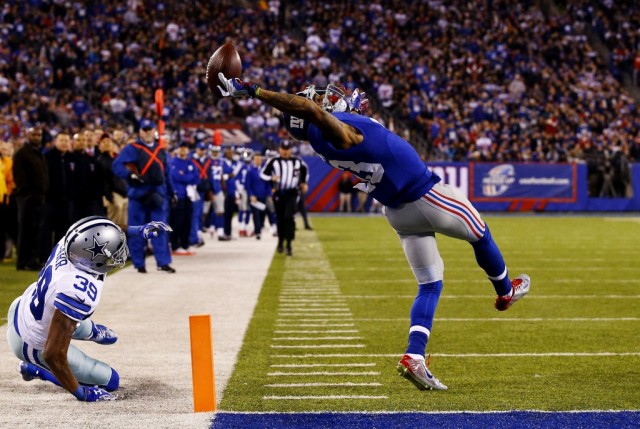 1. Odell Beckham Jr., wide receiver, New York Giants 
2014 statistics:
91 receptions
1,305 receiving yards
12 touchdowns
New York Giants star wide receiver Odell Beckham Jr. wasn't even healthy the entire season and he still managed to win the AP Offensive Rookie of the Year award. Not only that, but his talent earned him the respect of Seattle Seahawks cornerback Richard Sherman. Beckham Jr. has freakish speed, otherworldly athleticism, crazy one-handed catching skills, and unlimited potential. Honestly, we could continue to praise him all day, but if you really want to know what makes him the NFL's top rising star, just check out this catch.