10 of the Longest Winning Streaks in Sports History
When the No. 1 UConn women's basketball team dropped an 88-86 heartbreaker in overtime at No. 6 Stanford in November, they put an end to the two-time defending national champions' 47-game winning streak. For most programs, 47 wins in a row would be an all-time record. But, not at Connecticut. Geno Auriemma's dynasty once put together a string of 90 consecutive victories, a run which ironically also ended in a loss at Stanford back in 2010.
In honor of the Huskies' dominance, we thought we'd take a look back through the record books at some of the other longest and most famous winning streaks in sports history. Where do you think they stack up with UConn's women's basketball record of 90? (Streaks are listed in ascending order of victories.)
NHL: Pittsburgh Penguins
The Penguins put together 17 victories in a row in 1993 after superstar Mario Lemieux returned from radiation treatment for Hodgkin's Disease. Pittsburgh won every game it played for more than a month, as the streak spanned from March 9 to April 10. The Penguins captain was the driving force, tallying a whopping 27 goals and 23 assists during the streak.
NFL: New England Patriots
The Patriots won a total of 21 consecutive games from October 2003 to October 2004, including a 32-29 victory over Carolina in Super Bowl XXXVIII. While the Pats' string wouldn't last through the entire 2004 regular season, New England did go on to defend its Super Bowl crown the following February. Of course, that's not New England's only impressive streak of the Brady/Belichick era, as the 2007 team put together a perfect 16-0 regular season.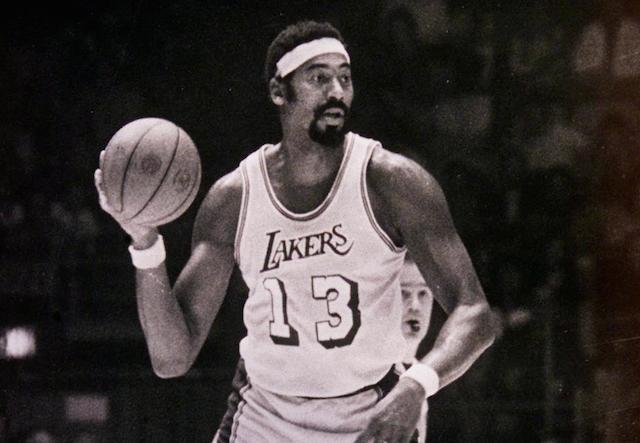 MLB: New York Giants
The longest winning streak in Major League Baseball history, according to MLB.com, belongs to the then-New York Giants, who won 26 straight in September 1916. The Giants did tie once during that time, as a game against Pittsburgh was called before the ninth inning due to weather. For those looking for something more modern and in recent memory, an honorable mention shout-out goes to the 2002 Oakland Athletics, who set the American League record with 20 wins in a row.
NBA: Los Angeles Lakers
The longest winning streak in NBA history belongs to the L.A. Lakers, who captured 33 victories in a row during the 1971-1972 season. Wilt Chamberlain (pictured), Elgin Baylor, Jerry West, Pat Riley, and company didn't lose a game for more than two months, a streak that may never be topped (although the Miami Heat gave it a valiant effort last year before their string finally ended at 27 consecutive wins).
Division I college football: Oklahoma
The Oklahoma Sooners own the Division I record for most college football wins in a row, piling up 47 straight triumphs in the 1950's. After a season-opening loss to top-ranked Notre Dame in 1953, OU didn't come up short on the scoreboard again until November of 1957, when the Sooners faced — guess who? — the Fighting Irish and dropped a 7-0 decision. All told, Oklahoma enjoyed a span of more than 1,500 days without tasting defeat.
College football: Mount Union
Division III Mount Union (OH)'s football program has assembled a dynasty that may never be matched in college athletics. Mount Union won 54 games in a row from 1996 to 1999, then promptly broke their own record by stringing together 55 more consecutive wins from 2000 to 2003. From 1994 to 2005, the Purple Raiders won an unbelievable 110 regular-season games in a row. Oh, and Mount Union's dominance isn't all in the past, as the school is currently in the midst of a 93-game regular-season winning streak and has won 80 consecutive home games.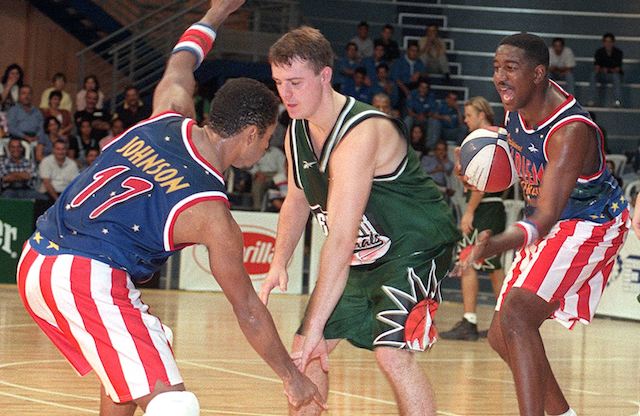 Men's college basketball: UCLA
John Wooden's UCLA Bruins were known for winning national championships, as the folks in Westwood got to hang title banners in 1964, 1965, 1967, 1968, 1969, 1970, 1971, 1972, 1973, and 1975. Included in that legendary run of 10 titles in 12 years (and seven in a row) was a winning streak that lasted from 1971 to 1974, or a total of 88 games.
Women's college basketball: UConn
See above. The Huskies didn't lose a game from November 2008 to December 2010, a 90-game streak of victories that included two of Geno Auriemma's nine national championships.
High school football: De La Salle
The De La Salle (CA) Spartans became the first team in high school football history to win 100 games in a row, finishing with a record streak of 151 victories between 1992 and 2003. (To put that run in perspective, one George Bush was president when the streak began, and the other George Bush was president when it concluded.) De La Salle's monumental accomplishment hit the big screen this year in When the Game Stands Tall, a movie starring Jim Caviezel as DLS coach Bob Ladouceur.
Basketball: Harlem Globetrotters
While Harlem Globetrotters exhibitions (pictured) are quite a bit less competitive than the other teams, games, and sports mentioned on this list (to put it kindly), the Globetrotters still deserve recognition for a winning streak that lasted 2,495 games before the New Jersey Reds snapped it in 1971 (on a last-second shot by a 50-year-old player/coach, no less!). The Globetrotters weren't fazed by the rare defeat, as they began a new streak the next night, one that span the next 24 years before the best entertainers in basketball lost again.