NBA: The 10 Players Who Have Missed the Most Shots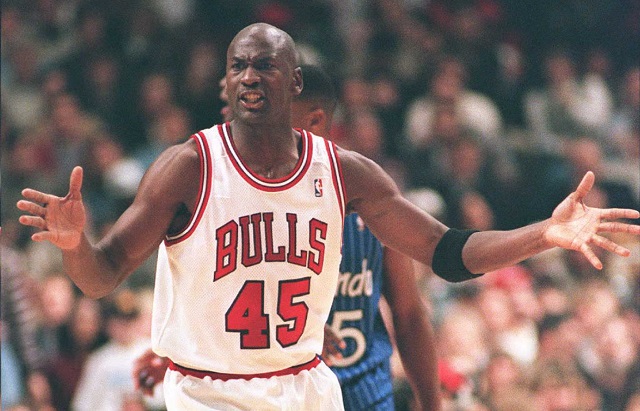 Before a torn rotator cuff sidelined him for the year, Kobe Bryant made NBA history last season. And while that's nothing new for one of the greatest players ever to wear a basketball jersey, this was not necessarily the sort of history an athlete would want to make. In a game against the Memphis Grizzlies, Bryant missed a shot for the 13,418th time in his long and storied professional career. Miss No. 13,418 for the Black Mamba broke John Havlicek's NBA record of 13,417, meaning the Lakers legend has now missed more shots than any player in NBA history.
Since it's understood that you have to take shots to make shots (just like any good home run hitter strikes out an awful lot — right, Adam Dunn?), Bryant leads an impressive list of players that have missed more attempts than any of their counterparts through the years in the Association. So, in honor of Kobe's record and career, here are the 10 players that have missed the most shots in NBA history.
10. Dirk Nowitzki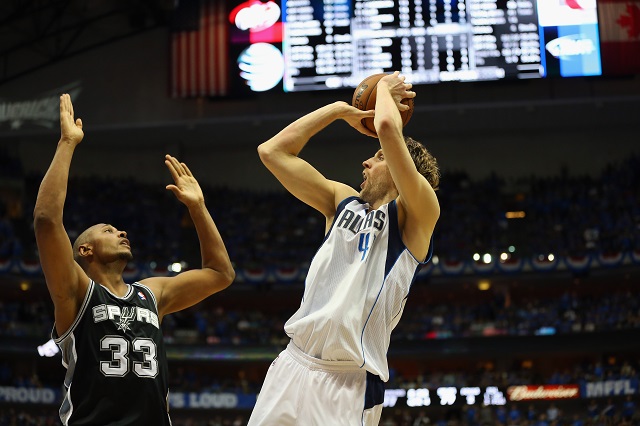 The greatest German NBA player of all time (sorry Detlef) is also the greatest Dallas Maverick of all time, and The 7 footer with the golden voice and deadly array of post moves is the only player in league history to notch 25,000 points, 10,000 rebounds, 1,000 blocks and 1,000 three-pointers. Along the way, there have been some misses. 10,916 so far, to be exact.
9. Allen Iverson
Iverson took 19,906 NBA shots and missed 11,439 of them, giving 'The Answer" a career field goal percentage of 42.5, lowest on this list. Iverson still averaged 26.7 points per game, but think how good he could have been if he liked to practice?
8. Elgin Baylor
Elgin Baylor attempted 20,171 shots as an NBA player, and all 20,171 of them came inside the three-point line. Baylor made 43.1% of his attempts, missing a total of 11,478 shots over 14 years as a Los Angeles Laker. He averaged 27.4 points per game and scored 23,149 points in all.
7. Dominique Wilkins
Dominique Wilkins missed 11,626 shots out of 21,589 attempts, knocking down better than 46% of his field goals over a 16-year career. The "Human Highlight Film" averaged 24.8 points per game and finished his days as a player with 26,668 career points scored (12th in league history).
6. Michael Jordan
Jordan played 15 NBA seasons and attempted 24,537 shots, misfiring on 12,345. The Bulls legend made nearly half of his career shot attempts (49.7%) en route to six league championships and 32,292 career points (which equals more than 30 points per game).
5. Kareem Abdul-Jabbar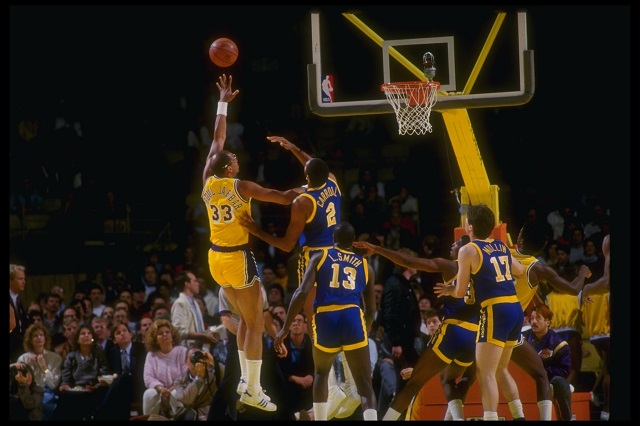 No player in NBA history scored more points than Abdul-Jabbar (38,387), so it's only fair that he show up in the top five of the "most missed shots" list as well. Kareem missed 12,470 of his 28,307 career shot attempts, finishing with a field goal percentage of 55.9% and a scoring average of 24.6 ppg.
4. Karl Malone
The NBA's second-leading scorer ever also owns the fourth-highest total of career misses, as the Mailman was unable to deliver on 12,682 of his 26,210 shot attempts. The longtime Jazz standout averaged 25 points a game over his 19 seasons, managing to hit at a clip of 51.6% from the field.
3. Elvin Hayes
Elvin Hayes ranks third on the all-time miss list, as he misfired on 13,296 of his 24,272 shots. Hayes, who tallied 21 points a night, would have had a slightly higher field goal percentage than his 45.2% mark if he'd never shot a three-pointer: He didn't attempt one until the final five years of his career and finished just 5-34 behind the arc.
2. John Havlicek
The aforementioned Havlicek, who played all 16 of his NBA seasons with the Boston Celtics, missed 13,417 of his 23,930 shots. Havlicek's field goal percentage was 43.9%, which equaled out to a career average of 20.8 points per game.
1. Kobe Bryant
By the end of his last NBA game to date, Bryant had increased his record total to 13,766 misses on 25,087 attempts. He's averaged 25.4 points per game over his 19 years in the NBA, shooting 45.3% from the floor and making a third of his career three-pointers.
Honorable mentions
Vince Carter, Kevin Garnett, Paul Pierce, and Ray Allen are the next active four players on the Pro Basketball Talk's "shots missed" list, so, good news, Dirk and company! The top 10 could still change down the road.
All statistics courtesy of Basketball-Reference.com.