The 10 Richest American Athletes
Americans have a particular relationship with money that seems potent. More than any other first world nation, the U.S. is driven by the acquisition of assets. It rules everything around us, like the Wu Tang Clan explained in 1993. Subsequently, our culture showers the most visibly great with the most visible bling.
Nike had $3.8 billion in endorsement commitments this last year, according to Forbes. Obviously, Nike doesn't just deal with American athletes, but many of the most famous athletes are American, and a lot of them have deals that make them wear Nike shoes. Athletes exist in a constant state of competition. They're hardwired into it — that's why they make the personal sacrifices necessary in order to become professionals in the first place, because they're determined to prove they are that good.
No one makes it into the highest level of pro sports by accident. Call it Jordan Syndrome. Call it whatever you want. These athletes are in competition off the clock, too, comparing incomes and outspending each other on the finer things in life. Here are the richest American athletes, with figures gathered from TheRichest.com, Forbes, and CelebrityNetWorth.
10. Shaquille O'Neal – $250 million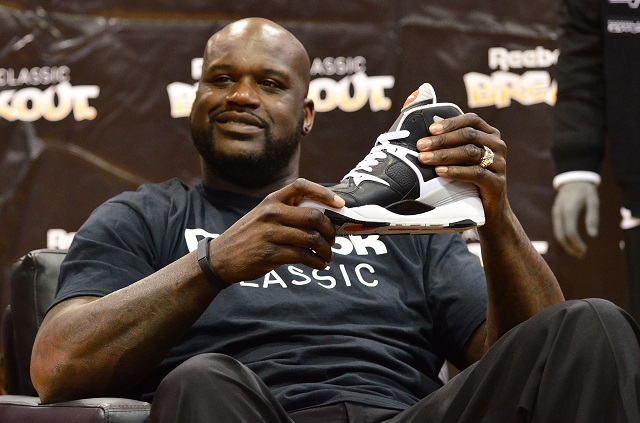 The Shaqtus. The Big Aristotle. The $250 million man. Shaquille O'Neal, the sixth all-time leading NBA scorer, four time NBA champion, and biggest personality in the sports universe, has managed to keep his finances in check beyond his 18-year basketball career.
A media presence who defies the word "big," Shaq has made movies, video games, and rap records; he has been a member of TNT's Emmy-winning Inside the NBA and, as of 2013, is a minority owner of the Sacramento Kings, a franchise that saw its championship hopes dashed by Shaq during his tenure with the Los Angeles Lakers.
Shaq has never been shy about being flashy, and in 1993, well before he made his big money, he recorded this classic jam from his platinum album Shaq Diesel. It's definitely, uh, a thing that Shaq did. It's called "I'm Outstanding." Again, this is from a platinum record. It sold one million copies back when people still bought CDs.
9. Jack Nicklaus – $280 million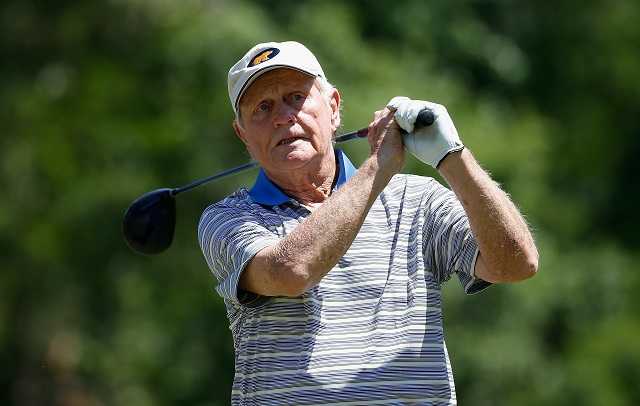 Golf is not a cheap sport, so it makes sense that Jack Nicklaus — one of the best golfers of all time — shows up on this list. Holding down a record 18 career championships, the 74-year-old golfer has been a pro since 1961, raking in that athlete cash for over 50 years. He also wrote the seminal golf instruction manual Golf My Way, which was first published in 1974 and remains in print to this day.
Nicklaus was instrumental in the founding of IMG, the media company now based out of New York City. Along with Arnold Palmer and Gary Player, Nicklaus was one of the first three athletes to sign with the management company, laying the groundwork for one of the most influential endorsement agencies in sports history.
With a speaking schedule and a full off-the-green slate of appearances and licensing fees, Nicklaus made a staggering $28 million a year as recently as 2012 — only one tenth of his estimated net worth. Nicklaus also founded Nicklaus Design, a design firm that crafts world-class golf courses. The legend has been involved with at least 290 of the 300+ courses designed by the group, per the company's website.
8. Don King – $290 million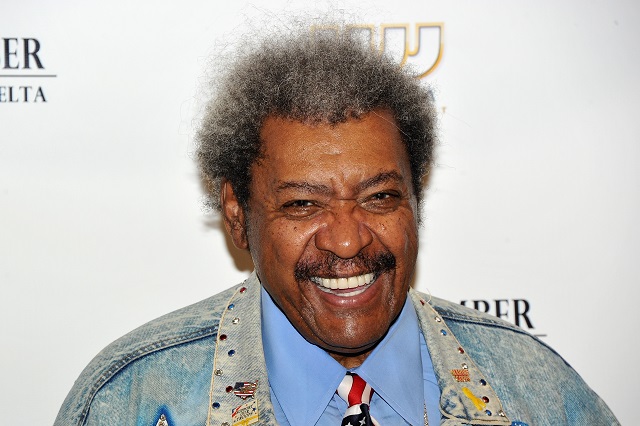 While Don King is not an athlete in the technical sense — he never competed at a professional level in a sporting event — he has been inextricably linked with the rise of boxing and is far and away the most famous promoter in the country. And, besides all that, King's efforts certainly constitute as much work as training for the actual matches, especially in the shady world of watching people punch each other.
King made his bones in the boxing world after convincing Muhammad Ali to fight in a match that would help support a black hospital in Cleveland that was about to close its doors. After that, the floodgates opened, and, as Grantland's Jay Caspian Kang put it, "Don King has nostalgia by the balls. Fights are best enjoyed through old film, which means that if you want to watch Muhammad Ali or Larry Holmes or Mike Tyson or Julio Cesar Chavez or Evander Holyfield raise his arms in triumph at the end of a fight, you're also going to see the big man with the bigger hair climbing in through the ropes."
King was an integral part of boxing's rise, even though the cleanliness of King's money is in question. Beyond the Mob associations that boxing has always had through its connection with gambling, he has routinely stiffed boxers that he helped champion — his pole position on this list cannot be in doubt. Only in America, indeed.
7. Dale Earnhardt Jr. – $300 million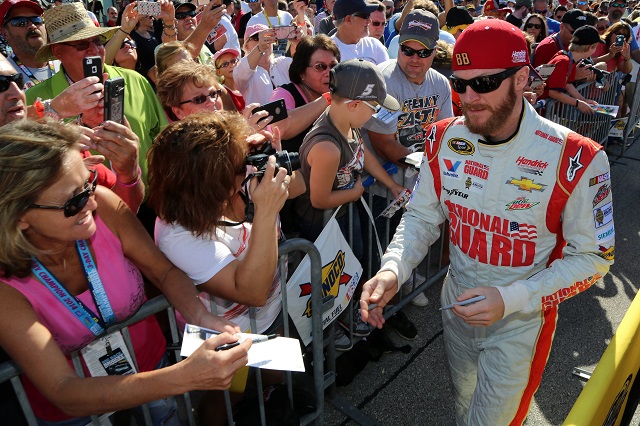 From punching people in the face to perpetually turning left, spot No. 7 on this list is also the place for the highest earning "junior" in American sports. Earnhardt, who is the son of the Hall of Fame NASCAR driver of the same name, has reportedly pulled in over $300 million from endorsements and race victories. He has won two Daytona 500 races ('04 and '14), and won the "most popular racer" award every year from 2003 to 2013.
Beyond racing, Earnhardt is the principle owner of Hammerhead Entertainment, which produces Back In The Day for the Fox Sports Speed Channel. The driver also owns a pair of bars, as well as a car dealership. Because of course he does. According to Sporting News, Earnhardt had sponsorship deals with Diet Mountain Dew, Chevrolet, TaxSlayer.com, Nationwide Insurance, National Guard, and Hellmann's as of 2012.
6. Alex Rodriguez – $300 million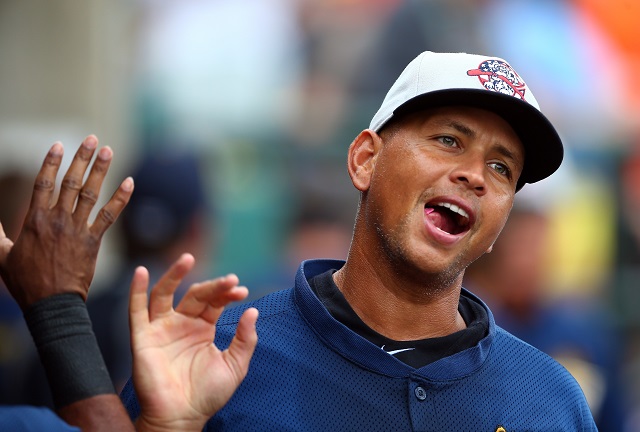 How rich is Alex Rodriquez? He's so rich that he owns both the No. 1 and the No. 2 spots on the "largest American sports contracts ever" Wikipedia page, having inked a $252 million deal with the Texas Rangers in 2001 and following that up with a contract with the New York Yankees worth $275 million in 2008. Good money if you can get it.
The wiki page also, helpfully, breaks down each deal into a per/contest average, so you can easily see that Alex Rodriguez has made more money, per game, than the GDP of Vietnam since 2001. For each one of the 162 baseball games that make up a season. Yeah. He's made a bunch of money. Unlike many of his contemporaries on this list, Rodriguez "earns very little in endorsement deals," according to ABCSports. Very little, we assume, is relative.
A-Rod took a bit of a hit with his upcoming suspension, though, since he'll miss the entire 2014 season on a steroid suspension. He forfeited at least $25 million dollars in salary, according to Bloomberg News. Which is a lot of money to lose, but somehow we think he'll be fine.
5. Tiger Woods – $500 million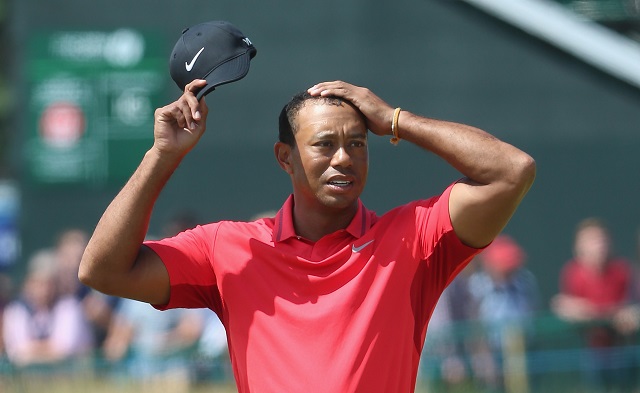 Surprised he's this low? Woods, the legendary golfer who broke $1 billion in career earnings back in January, or so says Golfer's Digest (via ESPN), made $78 million last year, mostly off endorsements. That's not a surprise, as Woods hasn't been at the top of the PGA tour for a while now, despite still being near the top of the golf world's collective rankings.
Golfer's Digest estimated that almost 90% of Tiger's $1.16 billion take came from endorsements, noting that the golfer had earned over $100 million from his sponsors in 2008 and 2009, a figure that dropped all the way down to $62 million in the wake of his messy, and public, divorce.
With Woods struggling to regain his championship form, and his lucrative partnerships with EA and others reaching their end, it remains to be seen how the golfer will respond in his new business ventures. Like Nicklaus, Woods is the head of a golf course design firm, Tiger Woods Design, that he founded in 2006.
4. Magic Johnson – $500 million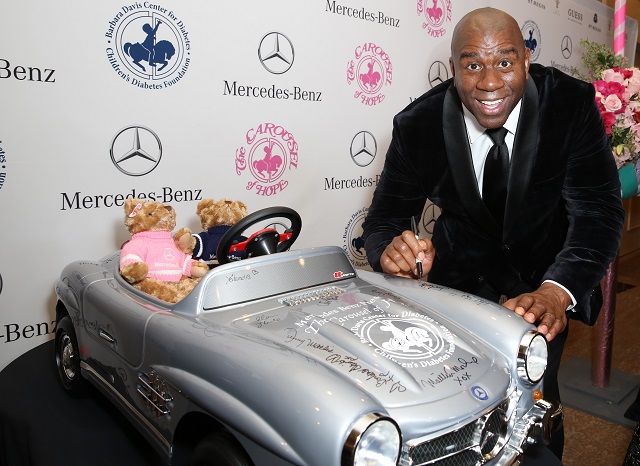 Magic Johnson, the point guard for the Los Angeles Lakers during the Showtime Era — which turned the NBA from an also-ran American sports league into an international phenomenon — is quite well off. He was able to parlay his $18 million earnings from his sixteen-year NBA career into Magic Johnson Enterprises, a billion-dollar company that has managed to snag Magic a comfortable personal net worth of $500 million.
Johnson, who made headlines in 2012 when he led a group purchase of the Los Angeles Dodgers for $2 billion, has also done basketball commentary for ESPN, as well as promoted a number of noble and altruistic causes. Publicly HIV positive since 1991, Johnson has contributed heavily to AIDS/HIV activism.
3. Michael Jordan – $650 million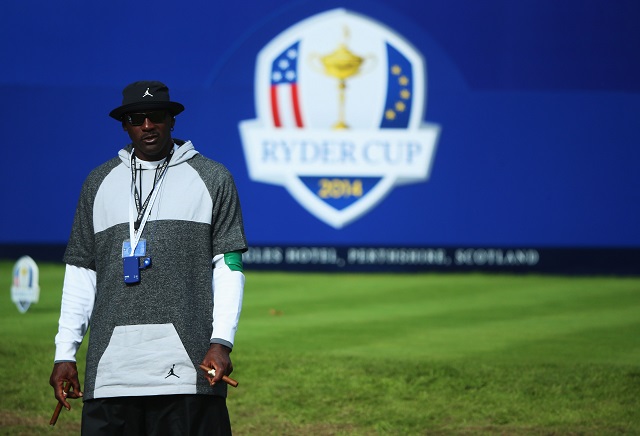 The highest basketball player on this list, Michael Jordan is perhaps the most brand-esque athlete in the history of sports. While other athletes are inseparable from their sponsors, Jordan is his own sponsor. At least, that's what it feels like. While Jordan shoes are technically a subset of Nike, they may as well be their own line — with their own series of endorsed basketball players and all.
Also, there's the whole Jordan-as-godhead thing that he definitely pulled off, a combination of the spread of technology before the rise of social media. So for the most famous athlete in the world, money gets stacked pretty fast.
While Jordan was, by today's standards, criminally underpaid by the Chicago Bulls (total NBA salary: $90 million over 13 seasons), his endorsement deals with Gatorade, Hanes, and 2k Sports have more than shored up the gap. In 2013, 10 years after his retirement, His Airness still pulled $60 million, according to Forbes. Seems like being like Mike is still a pretty admirable goal.
2. Arnold Palmer – $675  million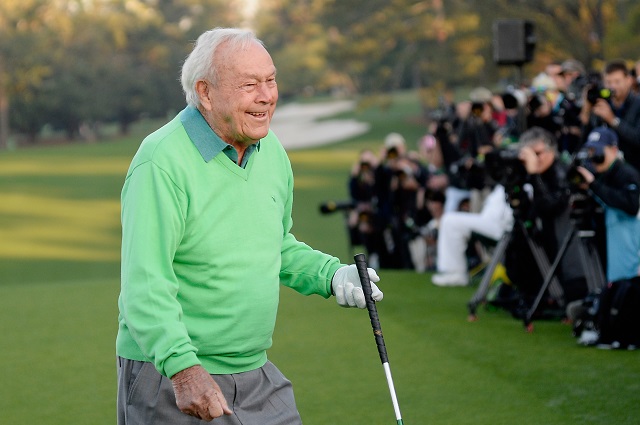 It's all that iced tea and lemonade, isn't it? Well, that and the endorsements from golf-appropriate sponsors Rolex and Ketel One, because Arnold Palmer is a badass. Obvious, there's the Arizona Iced Tea collaboration, which debuted in 2000 and "was set to hit the $100 million mark in 2010," according to CNBC. At the time, the Arnold Palmer represented 10% of the company's business and 40% of its growth.
So for Palmer, who went pro in 1955 and, if you remember from the beginning of the list, was one of the instrumental initial signees of IMG along with Jack Nicklaus, things have been pretty gravy since then. The golfer's business interests also expanded into, of course, a Golf Design Firm (Arnold Palmer Design) and his own tournament (the Arnold Palmer Invitational). The 84-year-old golfer continues to be involved with the golf community, kicking off the Masters Tournament every year since 2007.
1. Vince McMahon – $850 million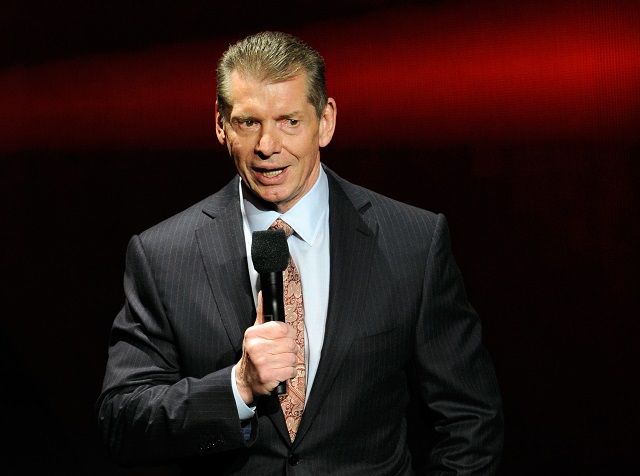 While the merits of professional wrestling may be as sports entertainment, rather than a sporting event in the proper sense of the word, there is no denying that Vince McMahon, who started as a World Wrestling Federation announcer back in 1971 and bought the company from his father in the 1980s, has made an absolute killing with it.
McMahon did not actually wrestle until the mid-'90s when he became Mr. McMahon — coincidentally, this was also when he was revealed to be the actual owner of the league, which would change its name to the WWE  , for World Wrestling Entertainment, in 2002.
McMahon, highlighted by Forbes as one of the most notable newly minted billionaires of 2014, has a pretty good head start on his athlete contemporaries. The 68-year-old has a star on the Hollywood Walk of Fame.
Update: After losing $350 million in one day after the devaluation of WWE stock, McMahon is no longer a billionaire, and we have changed his value accordingly.