10 Storylines to Watch During the 2014-2015 NBA Season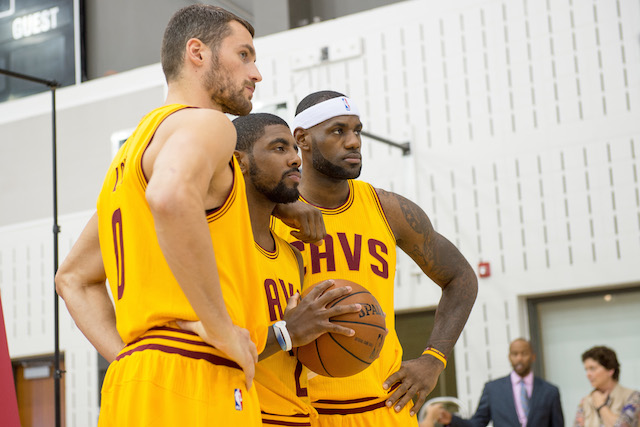 With the NBA preseason getting underway, hope springs eternal in 30 training camps across North America. From coast to coast, new faces/new places/new championship dreams have fans looking forward to a special season for their favorite team. Who will hoist the Larry O'Brien Trophy eight months from now? Which rising stars will become household names by the time the calendar turns to 2015? Here, without further ado, is a quick tour around 10 of the biggest storylines to keep an eye on during the upcoming 2014-2015 professional basketball season.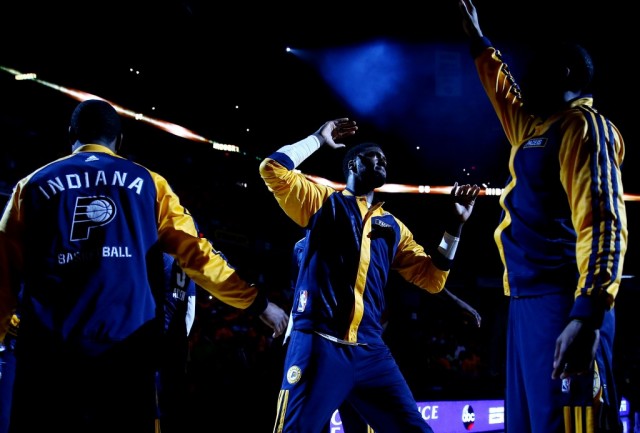 10. What will happen to the Pacers?
The Pacers have been to the playoffs for four straight seasons under Frank Vogel, including back-to-back appearances in the Eastern Conference finals. However, Indiana will be without their top two scorers from a year ago, as Lance Stephenson (13.8 points per game) left in free agency and Paul George (21.7 ppg) suffered a gruesome injury in a USA Basketball scrimmage. While George hasn't completely ruled out a possible return in the postseason, how will Indiana win enough games to get there with a now-depleted roster? More consistency from Roy Hibbert would be a good place to start, but the guess here is that the Pacers simply don't have enough firepower to compete in 2014-2015.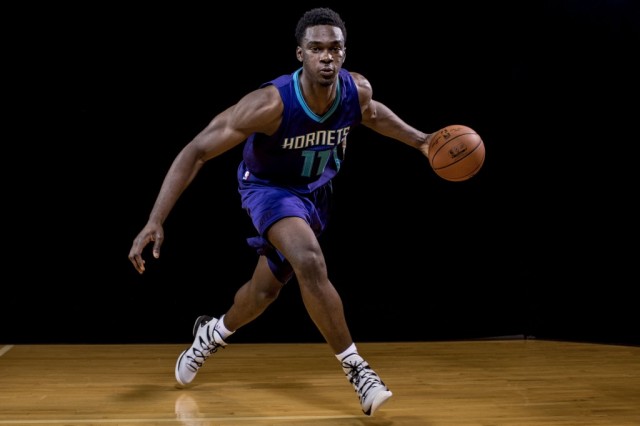 9. Will teal make a difference?
The Hornets are back! More importantly, the teal Hornets are back! After the Charlotte Hornets moved to New Orleans (and spent some time in Oklahoma City), the NBA gave Charlotte a new expansion team named the Bobcats (in honor of the owner Bob Johnson — don't ask), and the Charlotte-to-New Orleans-to Oklahoma City-to New Orleans-again Hornets eventually changed their name to the Pelicans — got all that? — everything is once again right with the world. Michael Jordan's franchise has been re-branded as the Hornets, with the Hornets 1.0's original teal and purple scheme thankfully intact. (All that's missing? A reunion of a much-older Muggsy Bogues, Larry Johnson, and Alonzo Mourning.) Now that our momentary nostalgia has passed, the big question remains: Will teal make a difference? In 10 seasons as the Bobcats, Charlotte never managed to win 45 games in a season. Will things be different when Kemba Walker, Al Jefferson, Gerald Henderson, and newcomer Noah Vonleh don the long-awaited teal threads?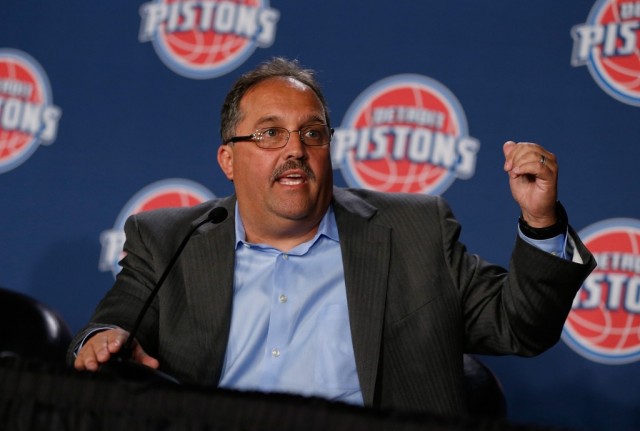 8. Which new coaches will succeed? Which will flop?
A full 30 percent of the NBA's clubs have made coaching changes since the end of last season. Of the nine new faces patrolling the sidelines, four of them are in their first-ever NBA head coaching gig. Which coaches will exceed expectations? Which men will struggle early and often? The plethora of recent moves on the Association's coaching carousel — including 2014 playoff qualifiers Brooklyn and Golden State, big-market teams Los Angeles (Lakers) and New York, and 2015 favorite Cleveland — will have a huge impact on which team ultimately takes home the hardware next June.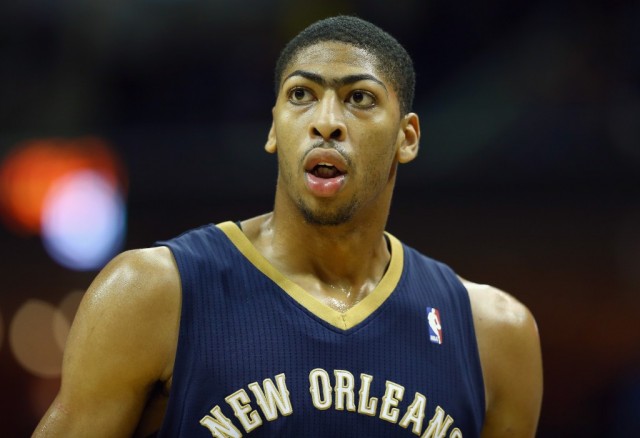 7. Is it time for Anthony Davis to become a superstar?
Pelicans center Anthony Davis's scoring average skyrocketed between his rookie and sophomore campaigns in the NBA (13.5 points per game in 2012-2013 to 20.8 last year) — will Davis take another monster leap forward this season? The Kentucky product and 2012 national champion should be even more on the radar nationally after starting every game for USA Basketball at last month's FIBA World Cup, where he led all players with 19 blocked shots in the tournament. Davis has the talent to be a top-five player in the NBA, despite not yet being a household name in the same breath as LeBron, Durant, or Kobe. Is this the year Davis gets his due?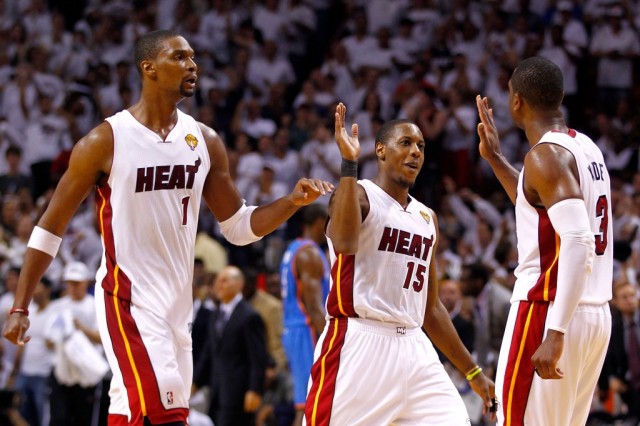 6. Are the Heat legitimate title contenders?
Miami has been to four straight NBA Finals, winning two, but the Heat no longer have LeBron James in the fold. Things will be different in South Beach this year, and one of the league's biggest storylines to watch will be how Miami fares without the King. Will Dwyane Wade be able to stay healthy and on the floor for the whole season? Can Chris Bosh take over games like he used to in Toronto? (Remember, he averaged at least 22 points for five straight seasons before joining forces with James and Wade in 2010.) Will Luol Deng fit in with what coach Erik Spoelstra is hoping to do? In our estimation, this looks like a playoff team if the Big Two play up to potential, but Miami doesn't seem to be a real threat to make the finals for a fifth straight season.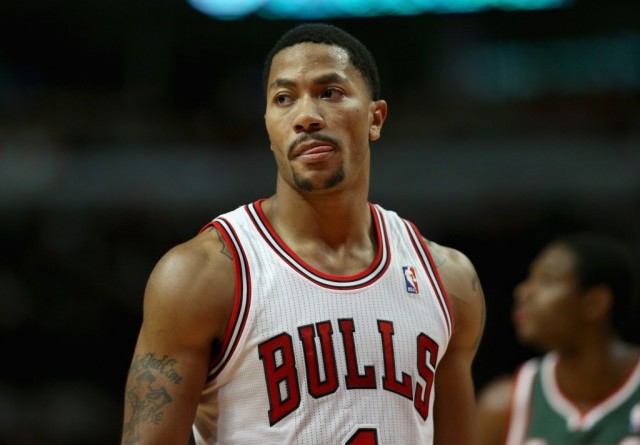 5. Is Derrick Rose 100 percent?
After missing nearly all of the last two seasons due to surgeries on both knees, can Derrick Rose return for a full 82-game slate and play up to his old MVP level? Rose averaged a respectable 4.8 points and 3.1 assists in playing all nine games for Team USA this summer, but the day-to-day grind of carrying a team through the marathon NBA slate is a different story entirely. Thanks to the addition of Pau Gasol and the re-addition of Rose, the Bulls have better odds than 27 of the league's 30 teams to win the championship, but every time Rose takes a hard foul, slips and falls, or has ice on his knees, the biggest story in Chicago will be the status of those precious ligaments in the star point guard's two knees.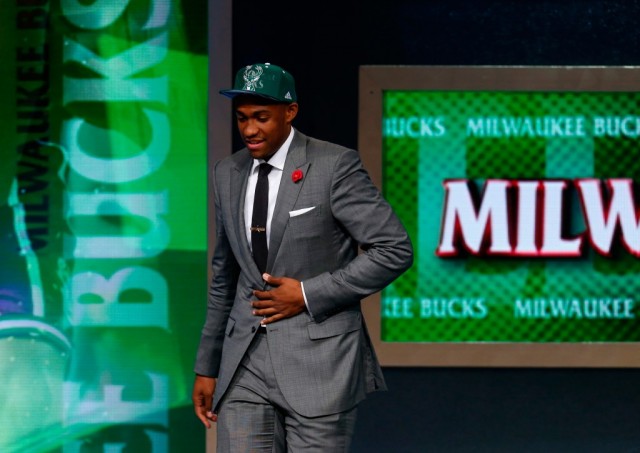 4. How will the rookies fare?
Andrew Wiggins. Jabari Parker. Dante Exum. Marcus Smart. Julius Randle. Doug McDermott. How will the heralded crop of 2014 draft picks perform in their first season as professionals? Parker (pictured) and Wiggins especially could be stars in the league for the next decade, and they'll give fans at least one reason to pay attention to the Bucks and Timberwolves. Throw in Philadelphia's Nerlens Noel, the No. 6 pick in 2013 who hasn't played a game yet, and there will be quite a few first-timers worth watching on NBA League Pass this season.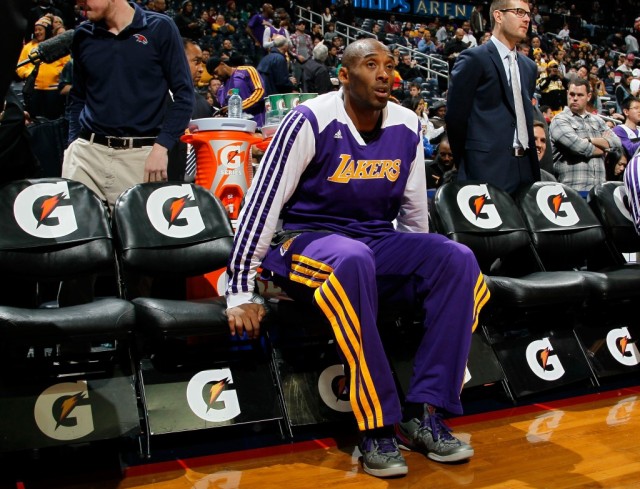 3. What does Kobe have left in the tank?
In 2013, Kobe Bryant tore his Achilles, rehabbed like crazy, and then fractured his knee after just six games back. Bryant has a lot of miles on his tires, and we're guessing this uber-competitive superstar won't be content with serving as an overpaid role player for the Lakers in his latest comeback. Can a 'rage'-filled Kobe defeat Father Time? Or at least squeeze out a couple years of playing at a higher-than-expected level despite the recent injuries? Kobe's total minutes played and points scored in 2014-2015 will be some of the more interesting storylines to keep an eye on in L.A.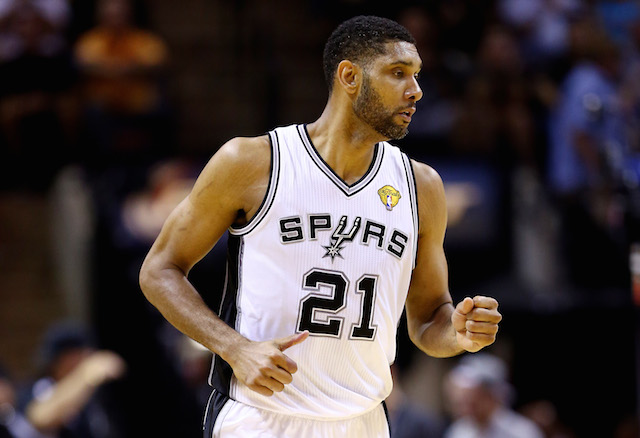 2. Are the Spurs too old to repeat?
In 2015, the San Antonio Spurs will be attempting to make their third straight trip to the NBA Finals and claim their second consecutive championship in the process. At that point on the calendar, Tim Duncan would be 39 years old, Manu Ginobili 37, and the young guy (comparatively), Tony Parker 'just' 33. There's no questioning coach Gregg Popovich's genius after 17 straight postseason appearances in San Antonio, but can Pop coax another deep run out of his seemingly ageless trio of veteran leaders?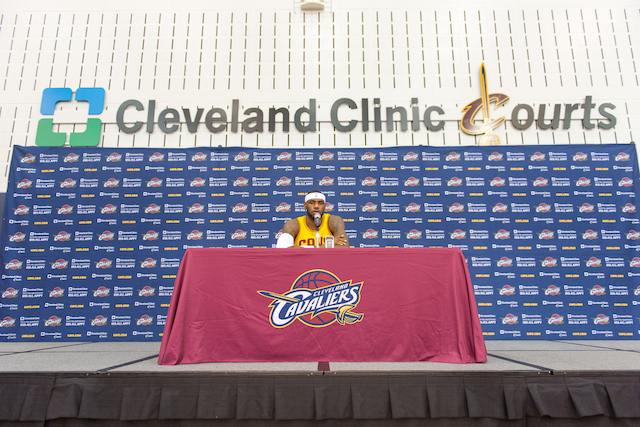 1. Will the Cavs' Big Three live up to the hype?
The biggest story in the NBA this season is the homecoming of Cleveland native LeBron James. James begins his second go-round as a Cavalier with a significantly improved roster, including reigning All-Star MVP Kyrie Irving and recent trade acquisition Kevin Love. With ticket demand at an all-time high — anybody want to spend $734.10 to get into the home opener? — and long-suffering fans anticipating the city's first-ever NBA crown, will the James/Irving/Love trio be able to get on the same page quickly and start accumulating NBA wins for new head coach David Blatt? The Cavs will be must-see TV every night of the 2014-2015 season — but can they ultimately be champions too?