10 Surprising Things About the AAF You Should Know
Football is the most popular sport in America, but things aren't all peachy for the NFL these days. Ratings have been down in recent years, and there are various reasons for that. As the league struggles with slow action, head injuries, and the on-going saga of figuring out what a catch is, others are stepping up to try to steal some of the NFL's viewers.
Charlie Ebersol, son of former NBC executive Dick Ebersol, is putting together the Alliance of American Football — a new league set to begin early in 2019. Here are 10 surprising — and important — things you need to know about the AAF.
1. Bill Polian is involved
In addition to Ebersol, former NFL general manager Bill Polian is also involved in the creation of the AAF. Polian ran the Buffalo Bills in the late 1980s and early '90s, overseeing a team that would eventually make it to four straight Super Bowls. In total during his time with the Bills, Carolina Panthers, and Indianapolis Colts, Polian's teams appeared in six Super Bowls. He has one championship victory to his credit to go along with a 229-138 overall record.
Polian, a six-time winner of the NFL Executive of the Year award, said this about the AAF in a statement: "We will give players an opportunity to flourish on the field while establishing plans to support their personal and professional growth, health, safety and financial well-being."
Next: Go for two!
2. No more extra points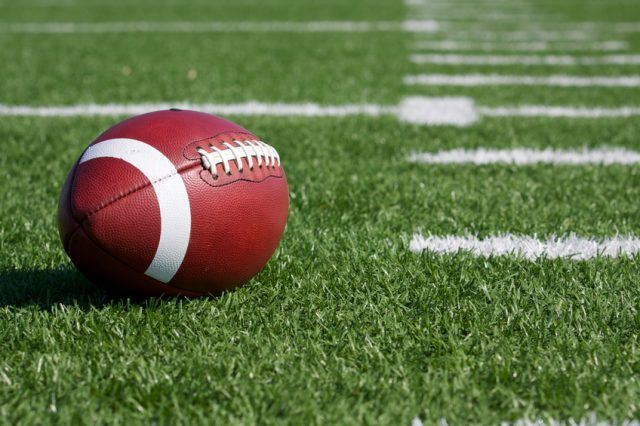 Another interesting quirk about the AAF is that, unlike the NFL, teams won't be allowed to merely kick an extra point following a touchdown. Instead, the ball will be placed at the two-yard line and teams will attempt a two-point conversion.
It's probably arguable whether a two-point conversion is more exciting than a kick, especially now that the extra point in the NFL is no guarantee. But at any rate, this is definitely different.
Next: Another new kicking rule
3. No kickoffs
Without extra points, why have kickers at all? The AAF eliminates the kickoff, instead placing the ball at the 25-yard line at the start of each new possession. Given what Polian said about health and safety of the players, cutting out kickoffs all together makes sense.
While they may be exciting, kickoffs are extremely dangerous for player safety in regards to injuries. So much so, that even the NFL has considered looking at getting rid of them down the road.
Next: Speeding up the action
4. A shorter play clock
The AAF likely has recognized one of the bigger problems that many fans have with the NFL, and that's a lack of action. Or, at the very least, action that is frequently broken up.
One way that they'll speed up the action is a play clock consisting of 30 seconds, rather than the 40 of the NFL. Another thing they'll do to keep the action moving is eliminating TV timeouts. "The game will only stop when it naturally stops," said Ebersol.
The idea is that fans would be more engaged and entertained by a game that continues to move. The AAF's goal is to have games come in at under 150 minutes.
Next: Other former players are involved
5. Several former NFL players are involved
Along with Polian, there are other recognizable names involved with the league. Jared Allen, Troy Polamalu, and Hines Ward are set to have roles in player relations. Even current New York Giants defensive end Justin Tuck is taking a role with the league as an advisor.
Allen, Polamalu, and Ward combined for 17 Pro Bowls and four Super Bowl rings in the NFL, which makes them a pretty impressive trio. Polamalu and Ward are well-known for their time with the Pittsburgh Steelers, which was the only team either played for in the league. Allen spent time with the Kansas City Chiefs, Minnesota Vikings, Chicago Bears, and Carolina Panthers.
Next: Education is on the line
6. Football for a scholarship
One interesting way that the AAF plans to take care of their players is by setting up scholarships. Players will receive scholarships for education for each year played in the league, in addition to what they're referring to as "post-football-career planning and counseling."
This is a major step forward from how the NFL helps their players with education and post-career planning, which is to say, the first step forward. It's a great way to attract fringe NFL players away from the cruel reality of practice squads and working on a day-to-day basis.
Next: Some fun bonuses for players
7. Bonuses for 'fan engagement'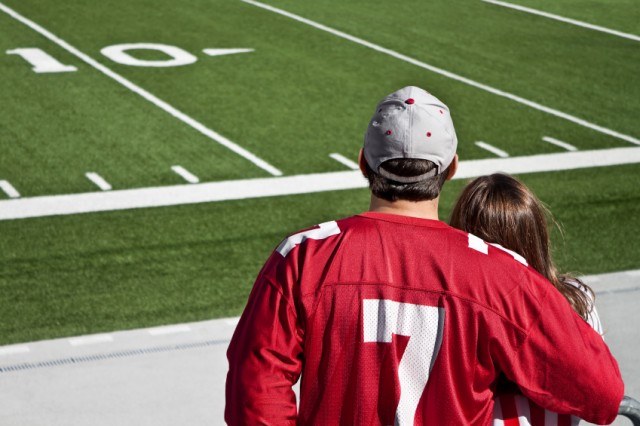 The AAF has made fan engagement a major priority, and to that end they've invested a lot financially. Players will get extra performance bonuses for strong play on the field, in addition to bonuses handed out for "fan engagement."
It's not known at this time what, exactly, that entails. But more information that we do know is the AAF will have their own app that will allow fans to stream the games for free and play fantasy football.
Next: Another rival football league
8. Will compete with the XFL revival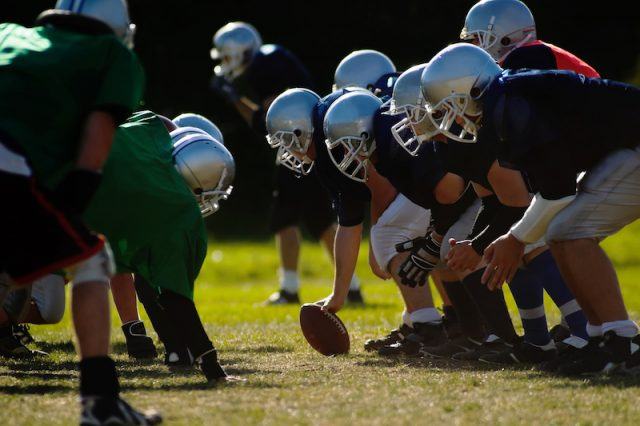 Although it won't begin play until January of 2020, there is another football league that has plans to challenge the AAF and the NFL. That would be the XFL, and if it sounds familiar, that's because this isn't their first go-round.
Led by Vince McMahon, the XFL was a gimmicky sideshow type of league that existed back in 2001 — for just one season. But now, McMahon is promising that the gimmicks are all over. Well, minus a rule that forces all players to stand for the national anthem, of course.
"People don't want social and political issues coming into play when they are trying to be entertained," McMahon said. "We want someone who wants to take a knee to do their version of that on their personal time."
Next: You can catch AAF games on TV
9. CBS will broadcast games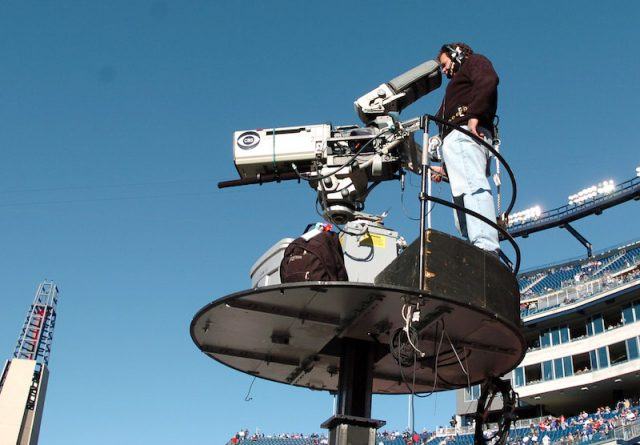 The AAF will begin their schedule in Feburary of 2019, and CBS is already on board with a broadcasting deal that will include a few primetime games, plus much more.
"As the Alliance of American Football launches next February we are excited to become the official television partner, adding more football to our robust programming lineup," CBS Sports chairman Sean McManus commented.
This doesn't change anything with CBS' deal with the NFL, which is certain to bring them far more money. But at least AAF fans will be able to catch some games.
Next: The biggest thing you need to know
10. It probably won't last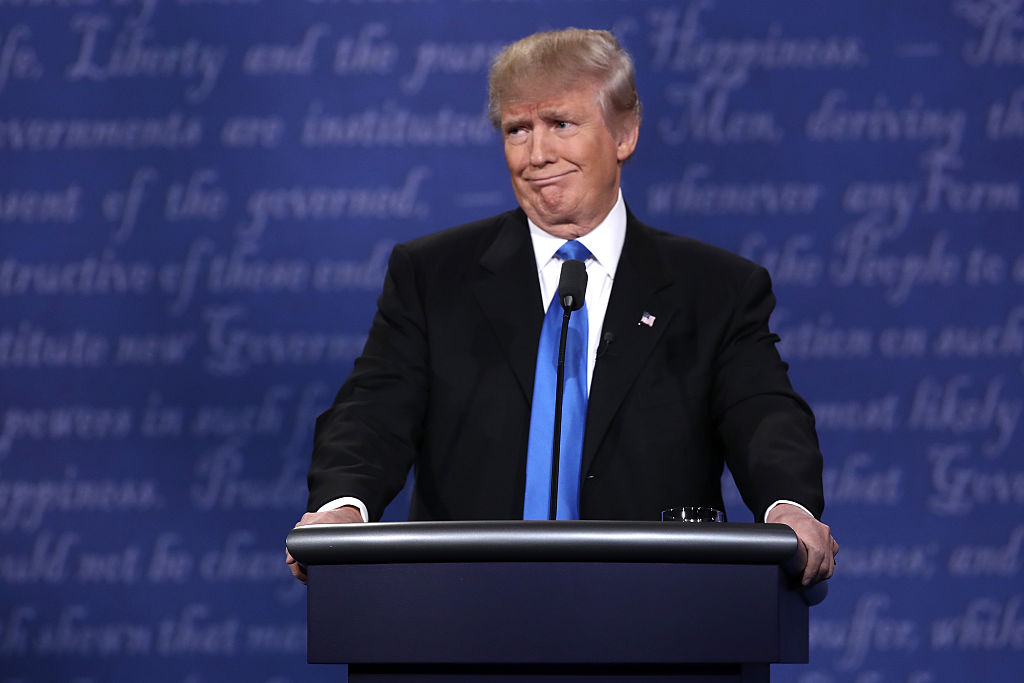 If the XFL's first attempt is a template, the AAF probably won't last very long. Even Donald Trump tried to create a football league to compete against the NFL, starting the USFL in 1984. But that league was also finished in just a few short years. That's not to say that the AAF can't be exciting and even attract some of those fringe NFL players, but even through some of the recent turbulence the NFL is still king.
So if you're excited about the AAF, enjoy it while you can. History says that two years, maybe three if they're lucky, might be all you get.
Check out The Cheat Sheet on Facebook!