10 UFC Fights Everyone Is Waiting to See in December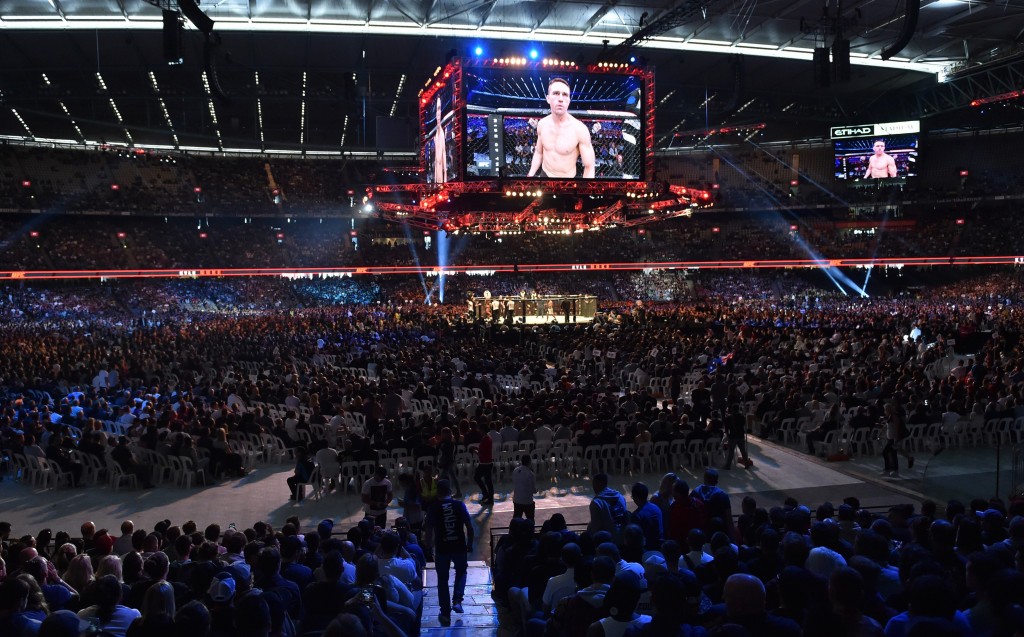 The UFC will end 2015 on a high note. Not only will the promotion close the year with four events — with three of those in a three-day span — but it will also present one of the best fight cards, at least on paper, that it has ever assembled. Things get started on Thursday, December 10, when the promotion presents UFC Fight Night 80 from The Chelsea at The Cosmopolitan in Las Vegas, Nevada.
The rare Thursday night fight card is headlined by a women's strawweight bout between highly ranked Rose Namajunas and Paige VanZant. On Friday, December 11, The Ultimate Fighter Season 22 Finale will take place at the same location. Headlining this event is a featherweight bout between two of the top contenders in that division, Frankie Edgar and Chad Mendes. Additionally, the UFC will crown the winner of "The Ultimate Fighter 22." The champion of that lightweight fight will receive a UFC contract.
The big event of December, and possibly of the year, will take place on December 12. That's when the UFC moves from The Cosmopolitan to the MGM Grand in Las Vegas for UFC 194. The main card features two title fights, and the lowest-ranked fighter in any of the five fights on the main card is ranked No. 12. If the event doesn't have any last-minute injury withdrawals, this could quite possibly be one of the best events the UFC has ever staged. Hardcore fight fans should not miss it.
The UFC will close out 2015 with a December 19 card from the Amway Center in Orlando, Florida. The main event will see lightweight champion Rafael dos Anjos defend his title against highly ranked Donald Cerrone. To celebrate these prolific events, we've highlighted the 10 UFC fights you don't want to miss in December.
1. Rose Namajunas vs. Paige VanZant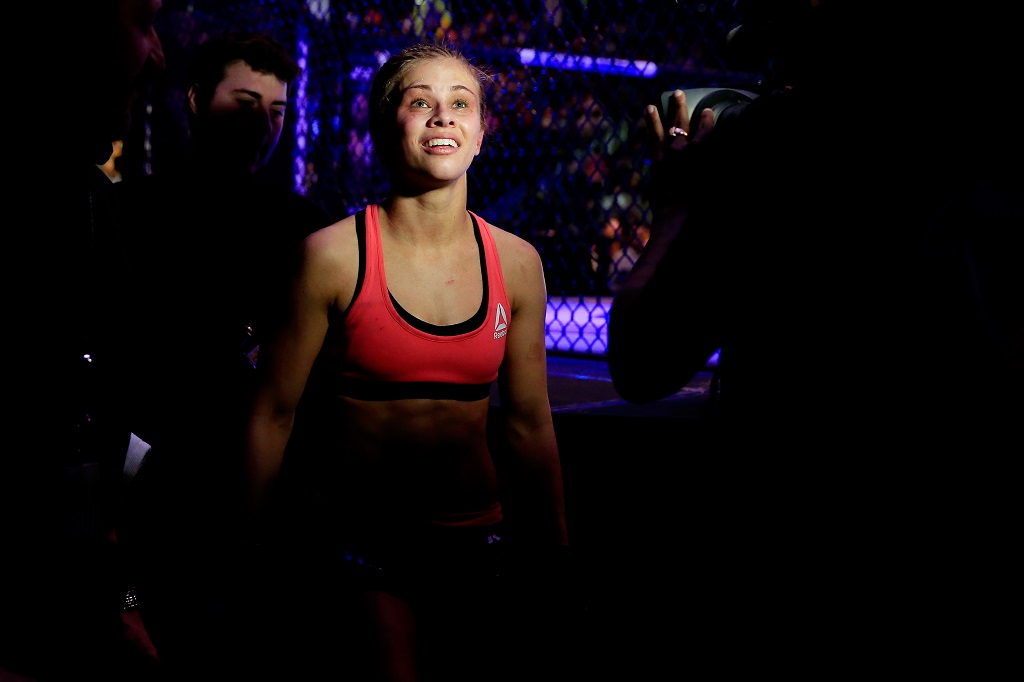 At 115 pounds, Paige VanZant is the current UFC "It Girl." The promotion brought the 21-year-old fighter along slowly, giving her winnable fights in her first three outings with them. That changed when the UFC booked her to headline UFC Fight Night 80 on December 10 against Joanna Calderwood. Things changed even more when the No. 10-ranked Calderwood withdrew from the fight due to injury and was replaced by the No. 3-ranked Rose Namajunas.
At 23 years old, Namajunas has already fought for the UFC women's strawweight title. She lost that fight, but Namajunas is still more dangerous than any other fighter VanZant has faced up to this point. At Fight Night 80, we will see if VanZant is the real deal or if she needs some more experience before she graduates to elite status.
2. Sage Northcutt vs. Cody Pfister
Speaking of being anointed the next big thing, the way that the UFC is promoting Sage Northcutt, you would think he's Jon Jones, Georges St-Pierre, Anderson Silva, and Conor McGregor all rolled into one 19-year-old mass of chiseled muscle, model good looks, and Southern charm. After just one fight, against an opponent who is no longer with the UFC, the promotion gave Northcutt a spot on the main card of UFC Fight Night 80 — over established talent and No. 5-ranked bantamweight Aljamain Sterling.
Northcutt's placement on the December 10 card makes no sense, other than the UFC thinking they can sell him to their fan base. Maybe the UFC can put him over, and if the odds are any indication, Northcutt will walk right through his opponent Cody Pfister at Fight Night 80. Northcutt is a 13-1 favorite over Pfister. Obviously, the UFC hopes Northcutt can replicate his UFC debut, a 57-second knockout. It's worth seeing if the fighter who the UFC thinks could be the next big thing in the lightweight division has a chance to be just that.
3. Frankie Edgar vs. Chad Mendes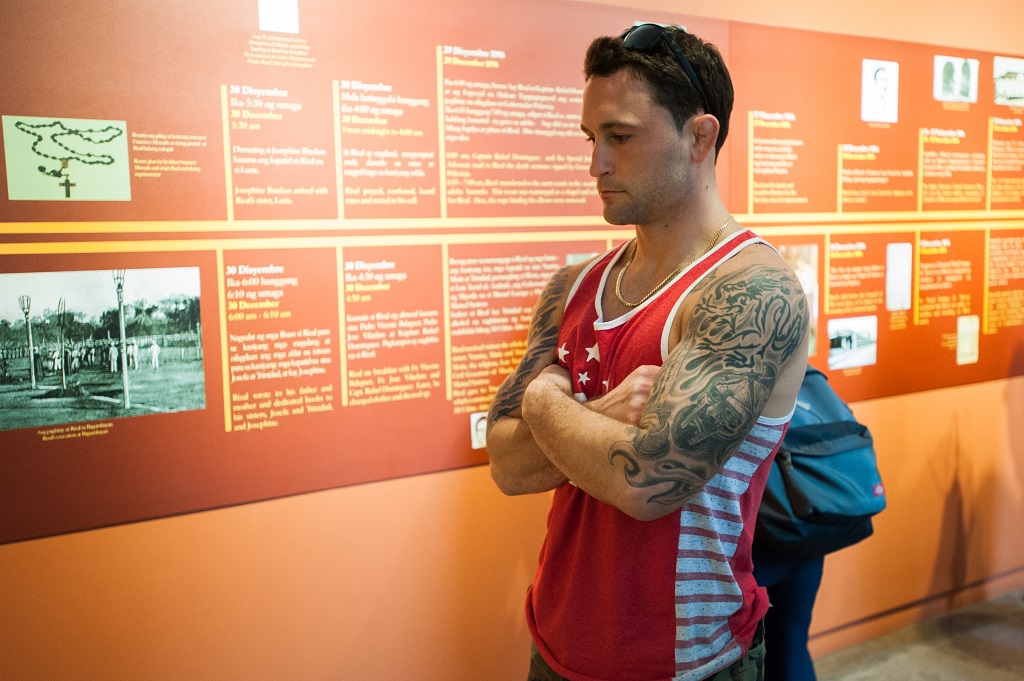 Now this is the kind of fight you want headlining a card on free television. A former UFC champion, Frankie Edgar, versus a fighter who has battled for the title on several occasions, Chad Mendes. The winner of the main event of The Ultimate Fighter 22 Finale card could end up with a title shot. After all, Edgar is ranked No. 2 in the featherweight division, and Mendes is ranked No. 3.
If a potential title shot is not enough to whet your appetite for this fight, Mendes will come into this December 11 bout with a chip on his shoulder. In his last outing, Mendes was TKO's by current interim champion Conor McGregor in a fight that he took on short notice. After that fight, Edgar said he felt that Mendes was "looking for a way out" of that fight. As you can suspect, those comments did not sit well with Mendes. Look for some fireworks in this one.
4. Jose Aldo vs. Conor McGregor
The UFC tried to book the fight between featherweight champion, Jose Aldo, and Conor McGregor earlier this year, but when a rib injury forced Aldo to withdraw, the UFC inserted Chad Mendes into the fight and made it for an interim championship. As mentioned, McGregor won that fight by TKO near the end of the second round. Now, Aldo and McGregor will fight in the main event of UFC 194 on December 12 to unify those two titles. If you catch any fight in December, this should be the one.
Aldo has not lost a fight since November 2005. That loss is the only blemish on his 25-1 record. He has defended his UFC title seven consecutive times, and he is the only featherweight champion in the history of the UFC. Despite these facts, he will enter the Octagon as a slight underdog to McGregor, a brash, young fighter who can talk up a fight with the best of them — and back up that talk, winning five of his six UFC fights by TKO, and taking the other by unanimous decision. Not only should you watch this fight on December 12, but you should also watch every preview event where the two fighters appear together; there is genuine bad blood between them.
5. Chris Weidman vs. Luke Rockhold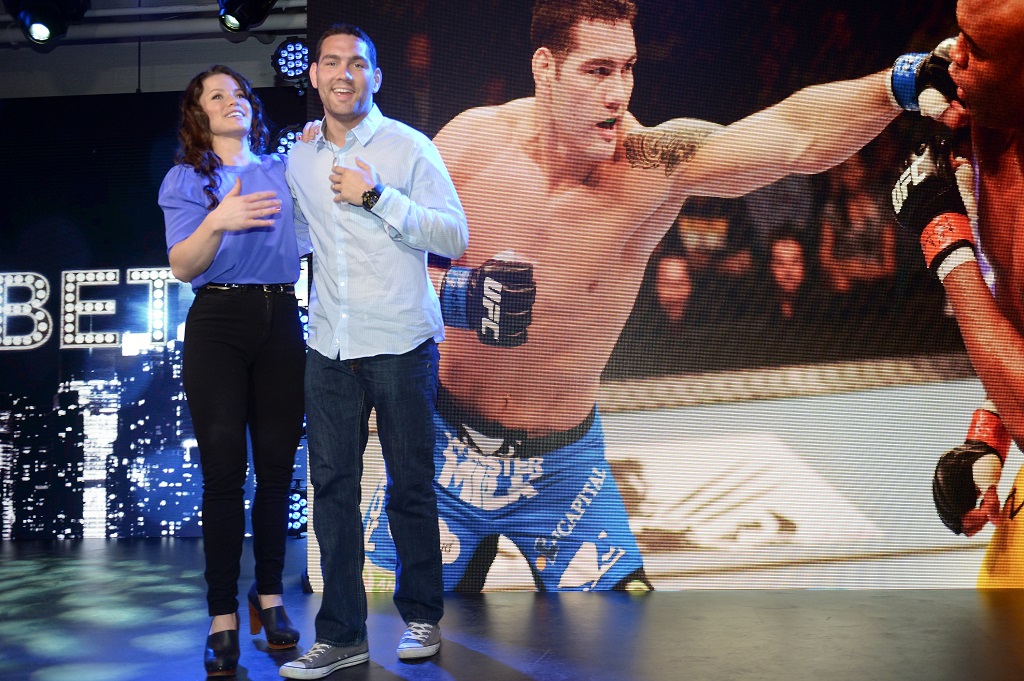 Chris Weidman and Luke Rockhold will fight in the co-main event of UFC 194, with Weidman's middleweight title on the line. Weidman won the title when he knocked out Anderson Silva at UFC 162. He defended the title in a rematch with Silva at UFC 168, a fight where Weidman broke Silva's leg when he checked a kick from the former champion. Weidman then defeated Lyoto Machida and Vitor Belfort in his next two title defenses.
Rockhold is on a four-fight winning streak, and his only loss since 2008 came at the hands of Vitor Belfort in 2013. He and Weidman are friends, but that friendship seems to have become strained leading up to this fight, with their trash talk getting personal and ugly.
6. Yoel Romero vs. Ronaldo Souza
Oh my, Yoel Romero vs. Ronaldo Souza. UFC 194 fight just oozes the promise of high-level violence. Romero is the No. 3-ranked fighter in the middleweight division and has not lost since 2011. He is a former Olympic freestyle wrestler from Cuba who picked up the striking game quickly and effectively. Romero has 10 wins to his name, and nine of those came by way of knockout.
Souza, the No. 2-ranked middleweight, is on an eight-fight winning streak heading into this contest. He is the more well-rounded fighter of the two. Souza can compete standing or on the ground, and may be the best jiu-jitsu practitioner in the middleweight division. On paper, this looks like it could be a contender for "Fight of the Night."
7. Demian Maia vs. Gunnar Nelson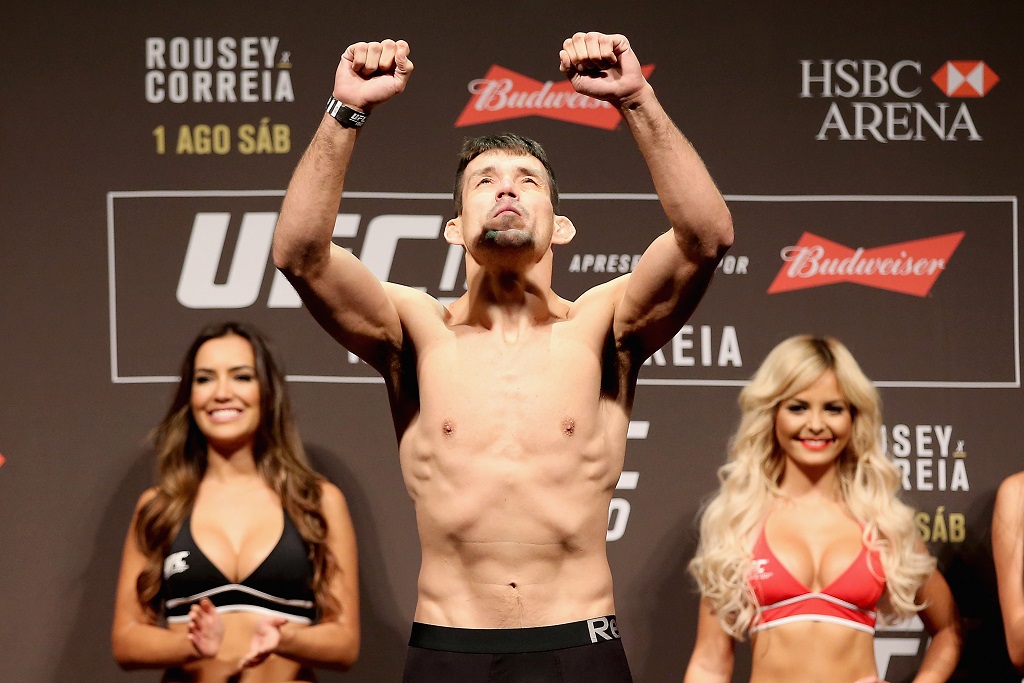 This UFC 194 fight, between the No. 6-ranked welterweight, Demian Maia, and the No. 12-ranked Gunnar Nelson, will have jiu-jitsu and grappling nerds salivating. These two possess some of the best ground games in the welterweight division with a combined 20 submission wins between them. Don't miss seeing these two go at it in a high-level grappling contest. It's not often that the UFC matches up fighters who are equally strong on the ground, but they have done so in this case, and we should all thank UFC matchmaker Joe Silva for doing so.
8. Rafael dos Anjos vs. Donald Cerrone
Rafael dos Anjos became the UFC lightweight champion when he upset Anthony Pettis at UFC 185. The win was no fluke; dos Anjos dominated the five-round fight from start to finish and won every round on all three scorecards. There was no doubt that he was the better fighter that night. The win was his fourth consecutive victory.
Donald Cerrone earned his title shot in May of this year when he broke John Makdessi's jaw with a kick, earning a TKO win. It was Cerrone's eighth straight win. His last loss, in August 2013, was a unanimous decision defeat to dos Anjos. Cerrone is a fighter who always seems to be in the Octagon. He fought four times in both 2013 and 2014. His fight against dos Anjos will be his fourth in 2015, but two of those fights came in a two-week span back in January. It will be interesting to see how Cerrone's time off between fights affects his performance during the main event of the UFC fight card on December 19.
9. Junior dos Santos vs. Alistair Overeem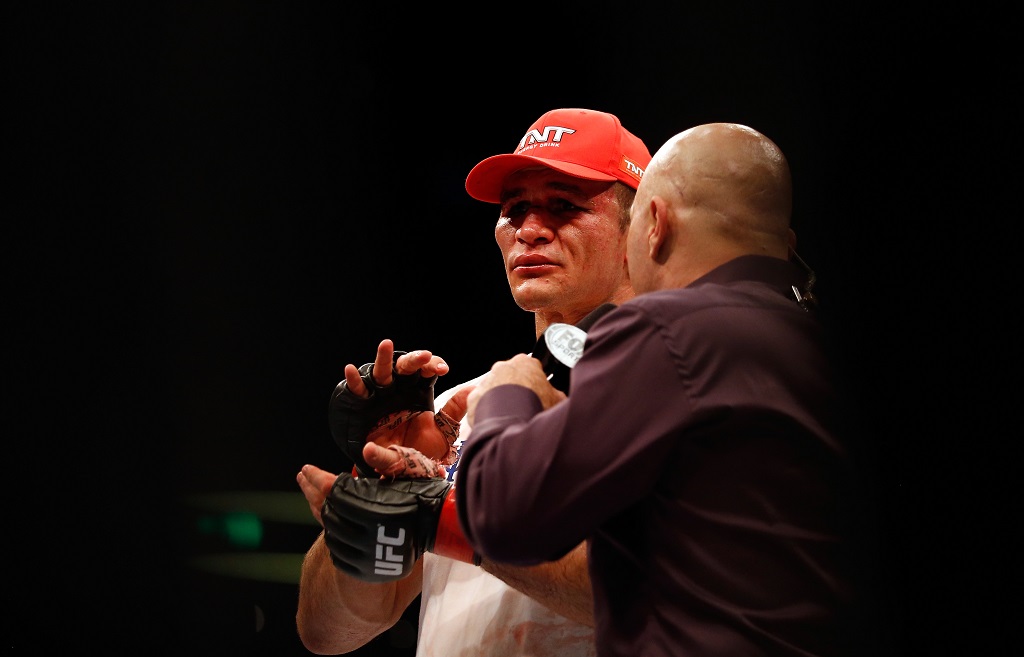 The big boys will throw down in this UFC fight on Fox 17. Former UFC heavyweight champion and current No. 2-ranked heavyweight Junior dos Santos will meet the No. 9-ranked Alistair Overeem in this contest. This is the third time the UFC has attempted to make this fight happen. The first time was back in May 2012. That fight fell apart when Overeem's pre-fight drug test revealed an epitestosterone-to-testosterone ratio that the Nevada Athletic Commission deemed unacceptable.
The fight was then booked for May 2013, but Overeem withdrew from that bout due to injury. These two have some of the heaviest hands in the UFC; between them they have 28 knockout victories. The fight may be scheduled for three rounds, but it is highly unlikely that it will go the distance.
10. Nate Diaz vs. Michael Johnson
The December 19 fight between Nate Diaz and Michael Johnson is interesting on a few levels. First, you rarely know what you will get from the outspoken, freewheeling Diaz — but it will always be memorable. Don't forget, this is the man who stood across from a badly beaten Donald Cerrone and flipped him the double bird, before continuing to beat on him en-route to a unanimous decision win.
Diaz is also the fighter who, while locking up a triangle choke on Kurt Pellegrino, flexed his muscles and gave a double middle-finger salute before Pellegrino tapped out. Diaz has not fought since he lost a lopsided battle to Rafael dos Anjos in December 2014, a fight where Diaz came in overweight and uninspired.
Michael Johnson was on a four-fight winning streak before he dropped a unanimous decision to Beneil Dariush in August. It was a result that was booed by the crowd in attendance that night. Johnson is currently ranked No. 5 in the lightweight division. He needs this win to stay in title contention.
For more information on these four UFC events, visit UFC.com.