10 UFC Fights You Can't Miss in April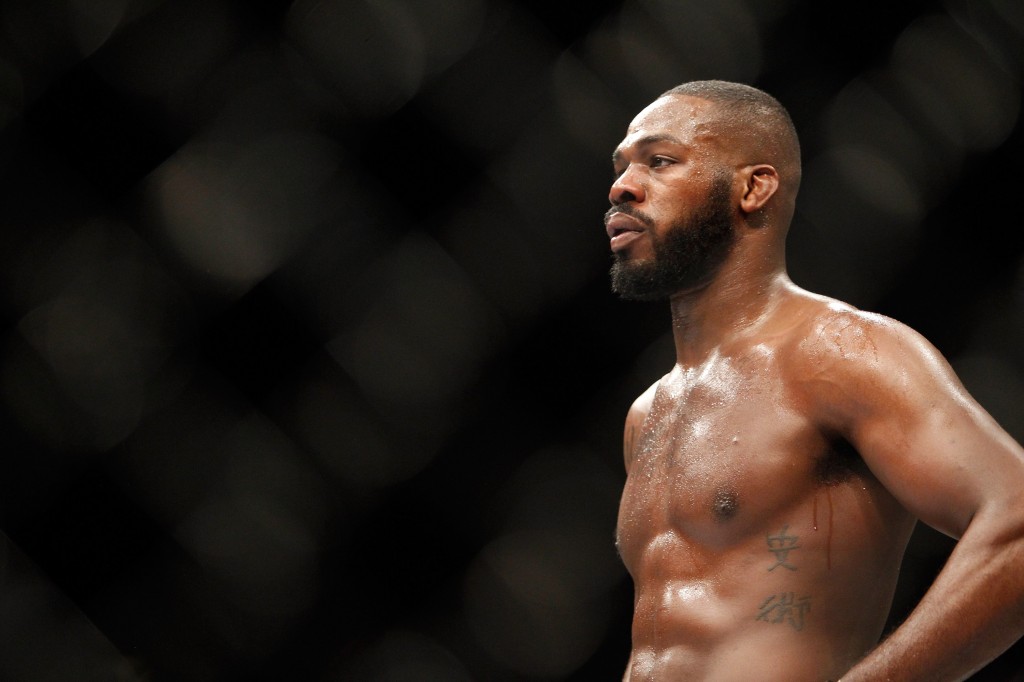 Mixed martial arts was in the national news recently, finally breaking through and becoming legalized in the state of N.Y. — the lone holdout in America — since then-governor, George Pataki, signed a law in 1997 making the sport illegal. With the news that MMA was once again legal in N.Y., the UFC announced that it planned to bring at least one, possibly two, events to the state before the end of 2016, with one of those events taking place at Madison Square Garden (of course).
The news of the UFC heading to New York remains the hottest topic in MMA. However, the fact is that no one knows when, where, or who will compete on the first UFC fight card there. So, instead of looking that far into the future, we're going take a look at the immediate future and consider the fights that the UFC will present during the month of April, starting with a visit to Zagreb, Croatia on April 10. This event, UFC Fight Night 86, will be the first time the promotion visits that country.
On April 16, the UFC will return to the U.S. for UFC on FOX 19, which will take place in Tampa, Fla. The promotion will round out the month by heading back to its home base of Las Vegas, Nev. for UFC 197. If you want to know what fights you need to watch during April, we have you covered. Here are the 10 UFC fights you can't miss in April.
UFC Fight Night 86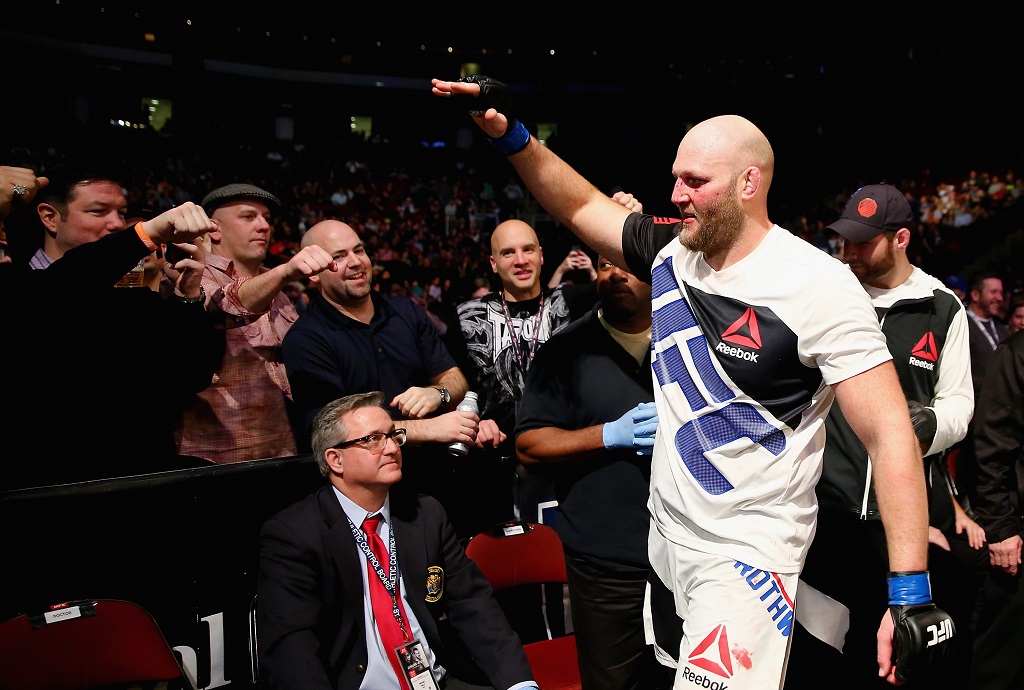 1. Ben Rothwell vs. Junior Dos Santos
Ben Rothwell is on a pretty amazing run. He finished each of his last four fights — two by knockout and two by submission — and he's ranked No. 4 in the UFC's heavyweight division. At UFC Fight Night 86 he'll face former UFC heavyweight champion Junior dos Santos who alternated wins and losses in his last six fights. Over the past few years, Rothwell has transformed into a star, beating opponents in highlight-reel fashion and getting more comfortable selling himself in interviews and on the microphone. Over that time, he's become a kind of everyman superstar.
Alternatively, Dos Santos has struggled since losing the heavyweight belt in 2012. Not only has he not strung two wins together since then, but he has not been all that active, fighting just once in 2014 and once in 2015. If Dos Santos wants another sniff at the heavyweight title, he will need a win here. Expect a finish in this one; these two combine for 66 professional fights, going the distance a total of 10 times.
2. Gabriel Gonzaga vs. Derrick Lewis
If you're looking for a pretty solid bet for a fight that will end early, this is the one to put money on. Lewis has 14 wins, all of which have come via stoppage. Gonzaga has 17 wins to his name and has gone the distance once during those victories. Lewis is 5-2 in the UFC and currently riding a two-fight winning streak. Gonzaga is 1-3 in his last four fights, winning his most recent bout by decision.
This fight promises violence. Lewis is a brawler who has no interest in anything but putting his fist in the face of his opponent. Gonzaga has powerful strikes, employing punches and kicks in equal measure. He also has a black belt in Brazilian jiu-jitsu, giving him a huge ground advantage over Lewis.
UFC on Fox 19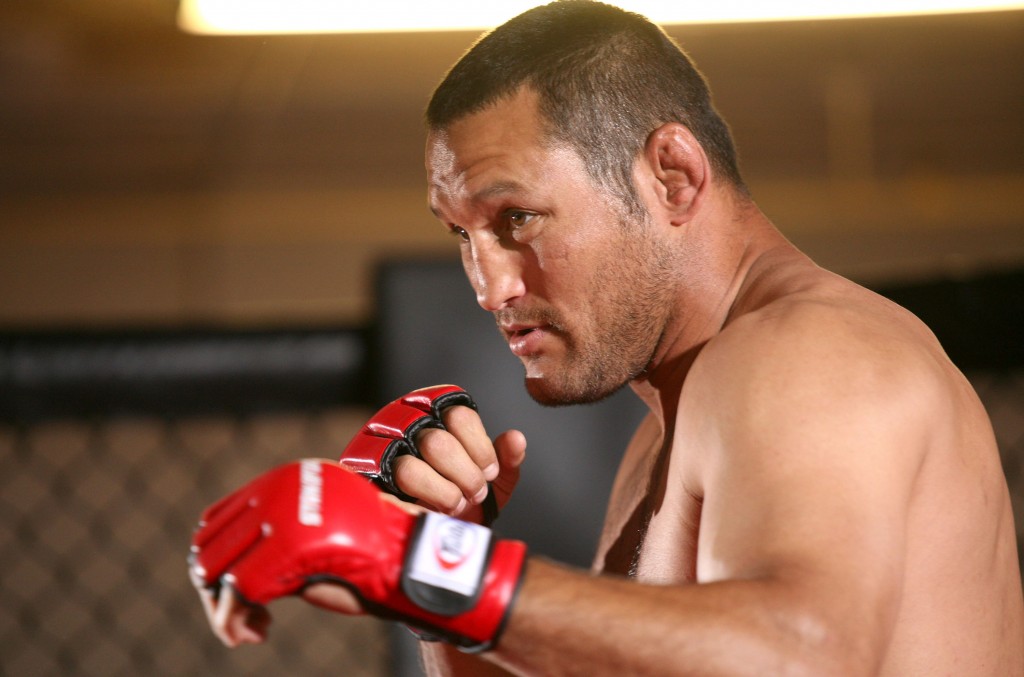 3. Khabib Nurmagomedov vs. Tony Ferguson
How good is Khabib Nurmagomedov? Well, he hasn't fought for nearly two years due to injuries, yet he remains ranked No. 2 in the highly competitive UFC lightweight division. His first fight back is against No. 4-ranked Tony Ferguson — a fight where the winner will likely move on to a title fight.
Nurmagomedov's last fight was a victory over current UFC lightweight champion Rafael dos Anjos. When he won that April 2014 fight by unanimous decision, it was Nurmagomedov's 22nd win in 22 fights. As for Ferguson, he enters the fight on a seven-fight winning streak, with his last three wins earning him "Performance of the Night" bonuses. This is a crucial fight for the lightweight division, and it promises to live up to its billing atop the card.
4. Glover Teixeira vs. Rashad Evans
Like the main event, this fight features two top-10 fighters. Glover Teixeira is ranked No. 4 in the light heavyweight division, while Rashad Evans comes into the bout ranked No. 7 at 205 pounds. Teixeira is a dangerous boxer with a black belt in Brazilian jiu-jitsu. He enters this fight against Evans, the former light heavyweight champion, on a two-fight winning streak. Evans, a wrestling-based fighter with good movement on his feet, is coming off a loss in his last fight.
The interesting thing about this bout is that Evans has not been very active, fighting only once since he defeated Chael Sonnen in November 2013. Evans lost that return fight, dropping a unanimous decision to Ryan Bader at UFC 192 in October 2015. Evans never really found his groove in the Bader fight, finding it hard to get his punches off and fighting flat footed. That may have been the result of him having so much time off between fights. It'll be important for Evans to look better in this fight than he did last time.
5. Lyoto Machida vs. Dan Henderson
This one is yet another meeting between top-15 ranked fighters. Machida is currently ranked No. 5 in the middleweight division while Henderson comes in at No. 14. As a bonus, this fight is a rematch. The first time these two met was at UFC 157 with Machida taking the split decision win. That fight took place at the light heavyweight limit.
Since that first meeting, Henderson has gone 2-5, while Machida's record is 3-4. Henderson, a former Pride champion, will be 45 years old on fight night; Machida, a former UFC champ, will be 37, and yes, age has been a factor in their recent fights. What to consider here: Will Machida's darting movement and karate-based style still be effective enough to avoid the huge right hand that Henderson will look to land to end the fight?
6. Rose Namajunas vs. Tecia Torres
This fight between No. 3-ranked UFC women's strawweight Rose Namajunas and No. 4-ranked Tecia Torres could decide the next title contender in the division. Like the Machida-versus-Henderson fight, this one is also a rematch. The first time these two met, both fighters were 2-0. That fight, an exciting three-round scrap, which took place in 2013, was won by Torres via unanimous decision.
Torres is now 7-0, while Namajunas is 4-2, with her other loss coming to Carla Esparza in a bout to determine the first UFC women's strawweight champion. In her last fight, Namajunas positively dominated Paige VanZant, putting together the most complete performance of her career, submitting VanZant in the fifth round, and earning a "Performance of the Night" bonus.
The win was Namajunas's fourth submission win and third rear-naked choke submission victory. Torres, despite being a shorter fighter, is good on her feet; she uses her speed to negate any height advantage her opponent may have. Torres may not have knockout power, but she uses her combinations well. She's won every one of her fights by unanimous decision.
UFC 197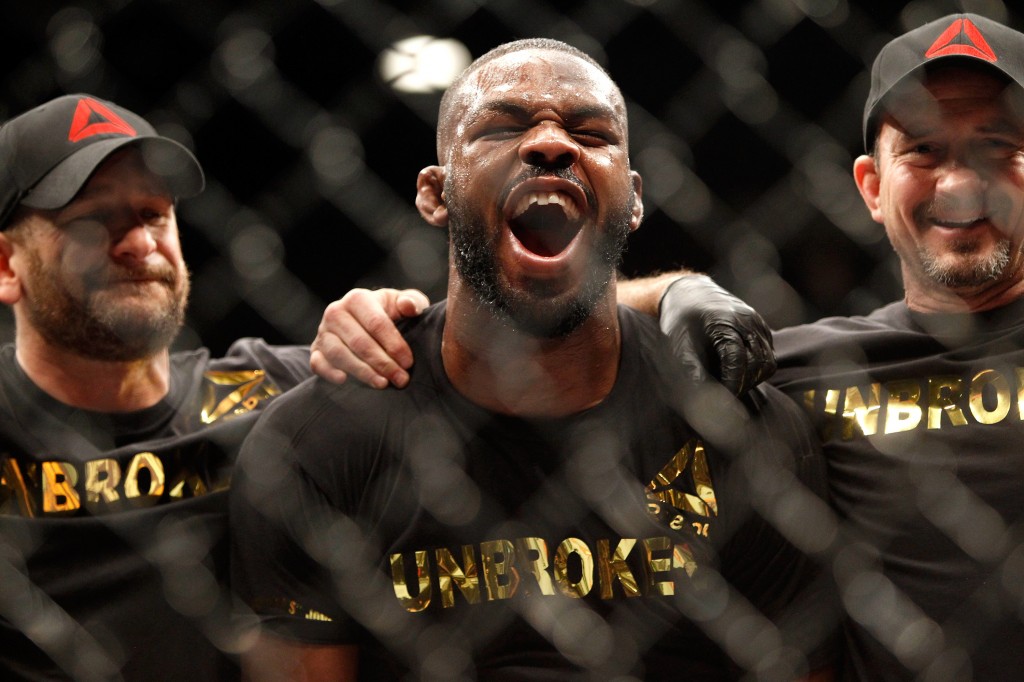 7. Daniel Cormier vs. Jon Jones
Daniel Cormier and Jon Jones have developed one of the biggest rivalries in UFC history. There's no show in this rivalry; it's real anger and hatred, and there's little doubt that we'll see things heat up in advance of their meeting in the main event of UFC 197.
The first time these two met, at UFC 182, Jones dominated the fight, earning a unanimous decision victory to keep his title. However, Jones lost that title after he was involved in a hit-and-run accident and stripped of the belt. Cormier won that vacant title by submitting Anthony Johnson at UFC 187. This fight has the potential to be one of the best of 2016. Not only is it a rivalry, but both fighters feel they are the rightful owner of the title. If you watch one fight in April, make it this one.
8. Demetrious Johnson vs. Henry Cejudo
Demetrious Johnson won the UFC featherweight title at UFC 152. He has defended that title seven times since then. Even though he's only 5-foot-3 and 125 pounds, he is recognized as one of the best pound-for-pound fighters in the sport. Johnson is probably the fastest fighter in the UFC. When his opponents try to take him down or make contact with him, he's already moved on. Johnson frustratingly elusive, avoiding strikes and counterstrikes while seemingly landing his own strikes at will.
Cejudo will try and become the first fighter to defeat Johnson since Dominick Cruz bested Johnson in 2011 in a bantamweight fight. Cejudo is 10-0 as a mixed martial artist, before he began his MMA career, he won an Olympic gold medal in freestyle wrestling at the 2008 games. If he manages to defeat Johnson, it will be a huge upset.
9. Anthony Pettis vs. Edson Barboza
The lightweight fight between former champion Anthony Pettis and Edson Barboza is an important contest. Pettis is ranked No. 3 in the division and Barboza is ranked No. 8. Pettis will enter the fight 0-2 in his last two while Barboza will walk into the cage with a record of 1-2 in his last three. Before those losses, both fighters had been among the most highly revered combatants in the division.
These two have been responsible for some of the most incredible moments in MMA history. With that in mind, this fight could deliver fireworks. When you add in the fact that Pettis and Barboza are coming into this battle during the roughest stretches of their UFC careers, it's probably safe to bet that those fireworks will ignite at some point during this fight.
10. Robert Whittaker vs. Rafael Natal
Robert Whittaker sneaked into the top 10 of the middleweight division thanks to three straight wins at 185 pounds, including two Fight Night bonus-winning knockout wins and a decision win over Uriah Hall. The 25-year-old is currently ranked No. 7 at middleweight.
Natal, ranked No. 13 at middleweight has won his last four fights, one of which was also a decision win over Hall. Natal is a black belt in Brazilian jiu-jitsu, but he also shows that he can be dangerous on his feet. A win here should get the victor a top-five opponent in his next fight, making it the sleeper "must watch" fight for the month of April.