10 Women's Tennis Players to Watch in the Future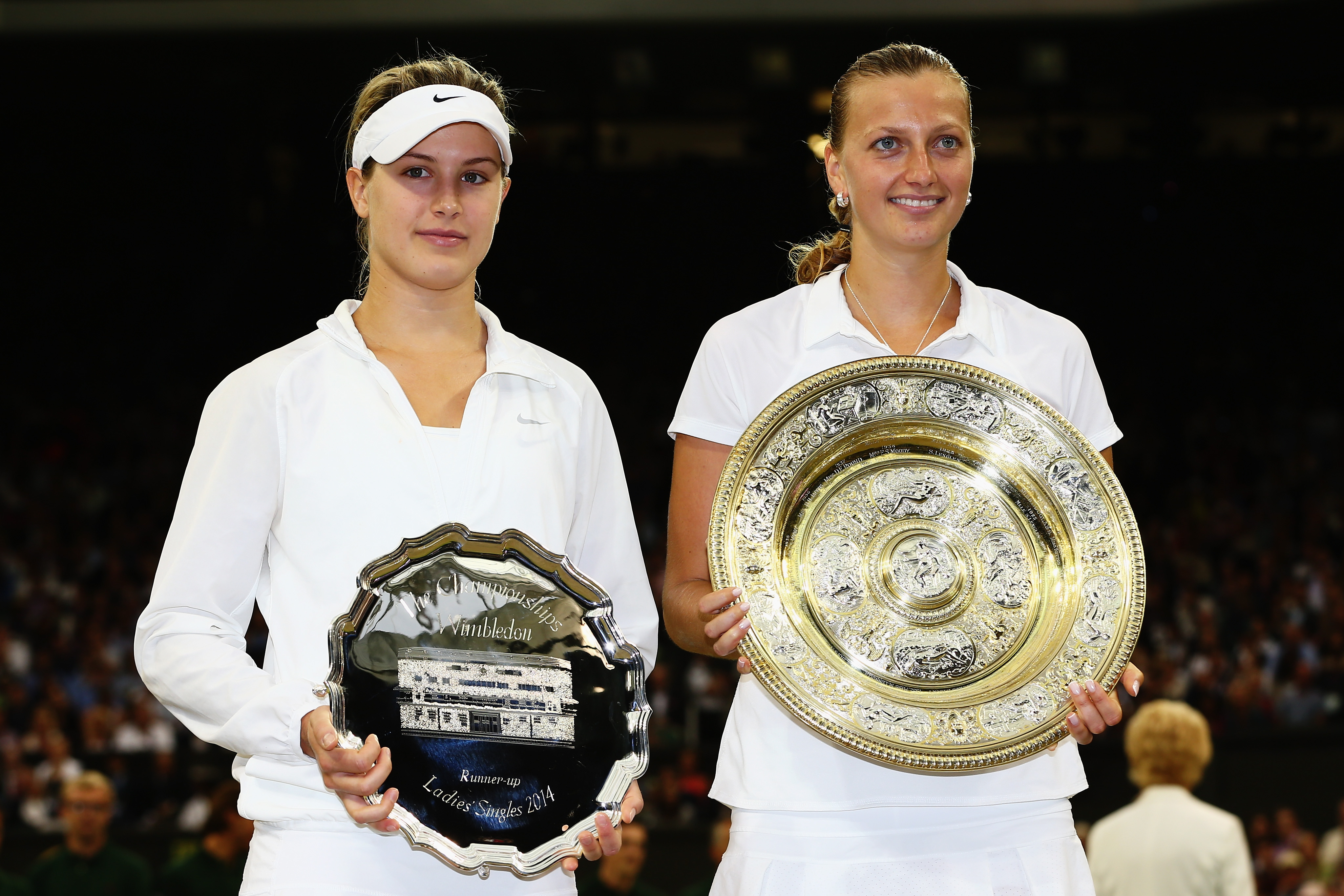 Women's tennis has been following an established hierarchy ever since the ascent of the Williams sisters about a decade ago: that is, Serena and Venus and, sometimes, Maria Sharapova were going to win all of the championships, and everyone else was going to hope that they caught one of those three (or all of them, to be particularly unlucky) on a bad day.
While Serena Williams will go down as one of the most dominant tennis players of all time, it's impossible to posit that she was playing against the strongest field of competition that women's tennis had ever seen. Because, you know, she wasn't. Nowadays, with both Williams sisters over 30 and Sharapova not that far behind at 27, the women's field is boasting some seriously exciting talent, players that are beginning to establish themselves by beating the household names.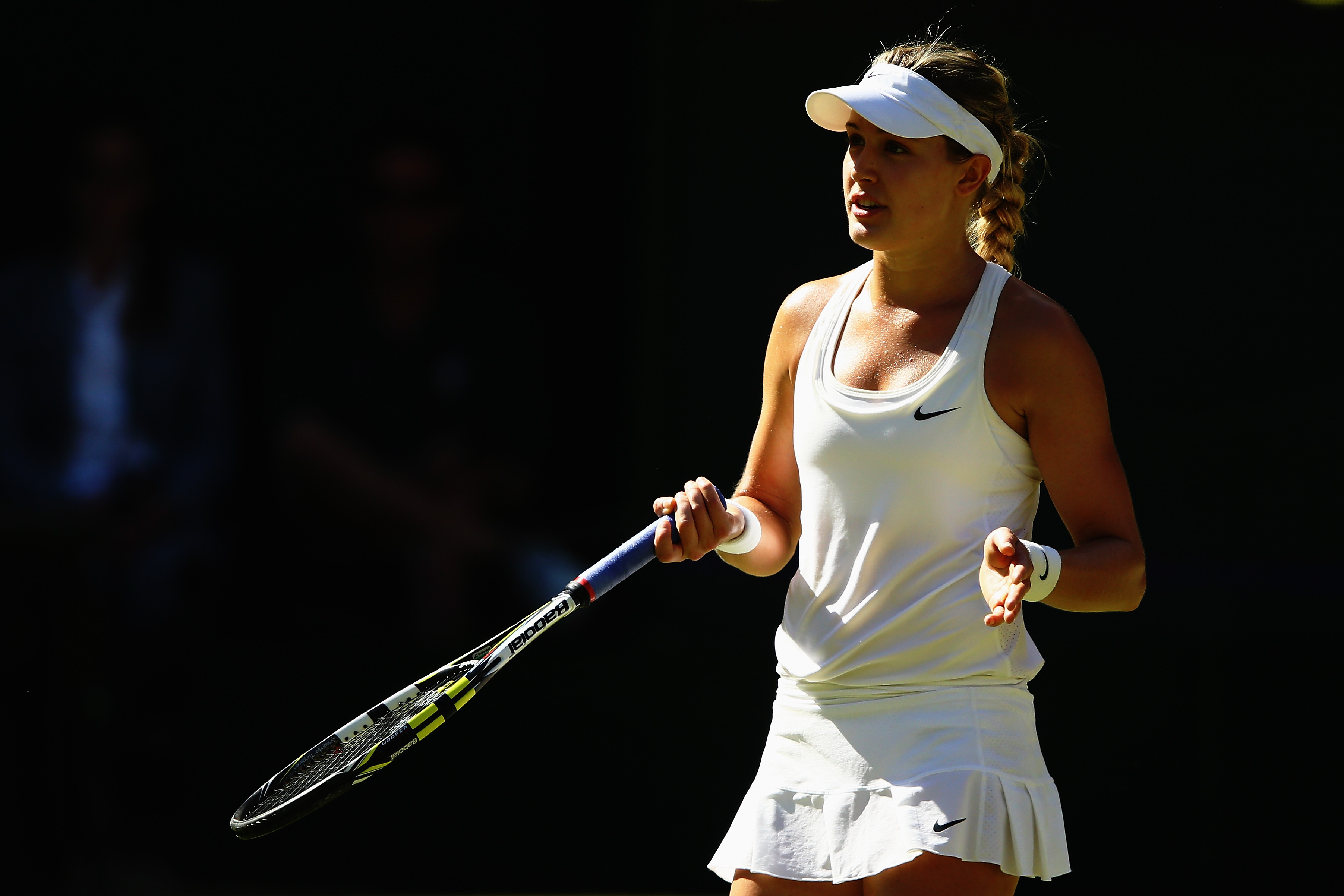 10. Eugenie Bouchard
While Eugenie Bouchard's legend as the Canadian who could — she made it further than anyone else from Canada ever has at Wimbledon — faltered in the Finals (she lost in straight sets), the 20-year-old looks poised to capitalize on her obvious potential in tournaments to come. If she can win a tournament, there's a strong possibility that she could be raking in some serious sponsorship cash.
9. Madison Keys
Currently ranked as the World 27, Madison Keys made it to the third round at this year's Wimbledon before winding up on the losing end of a closely contested match with Yaroslava Shvedova.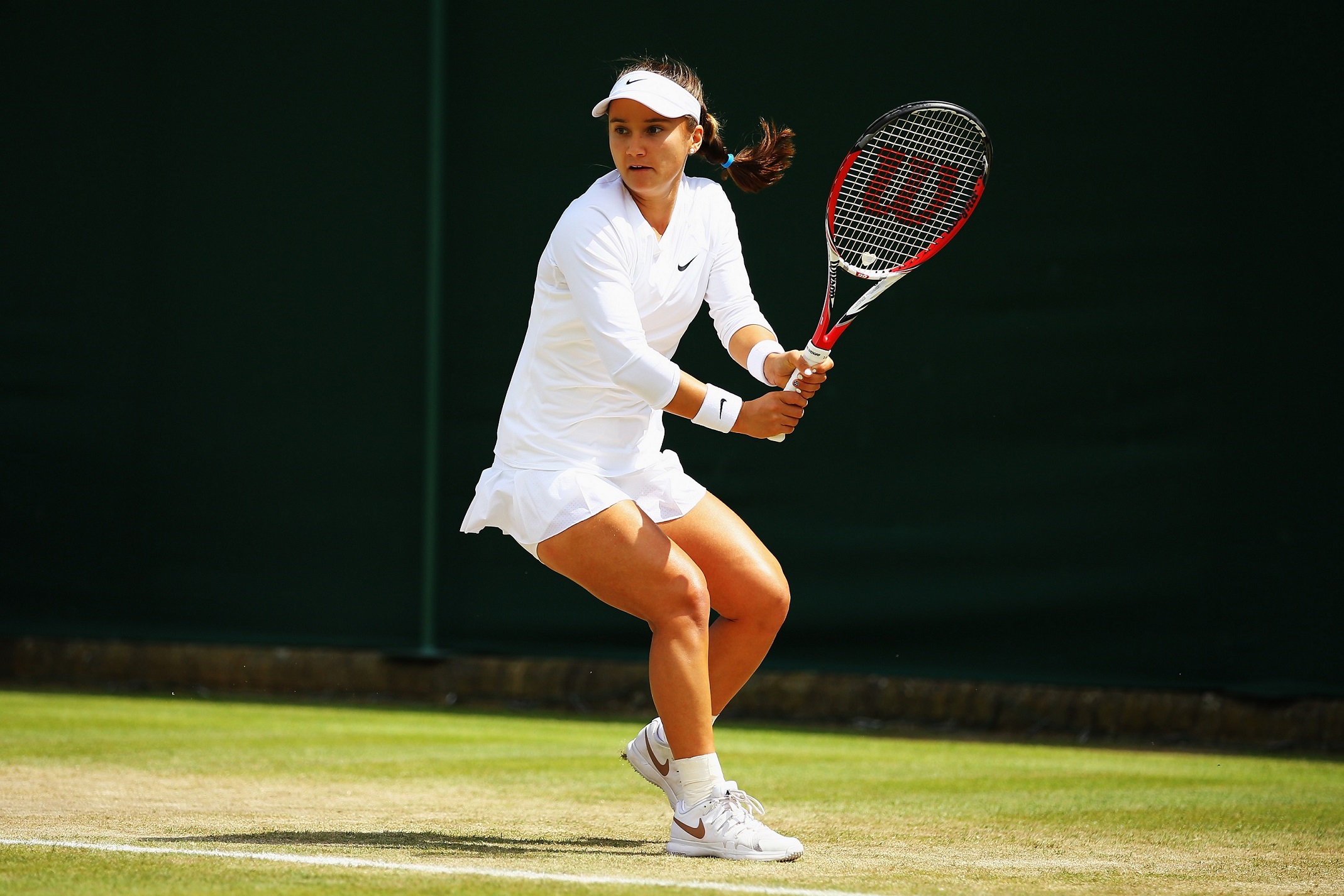 8. Lauren Davis
Another third round exit at The Championships, the diminutive (5-foot-2) world ranked 44 from Cleveland has a game that's particularly suited to hard courts, but her showing at Wimbledon displayed her versatility and footwork.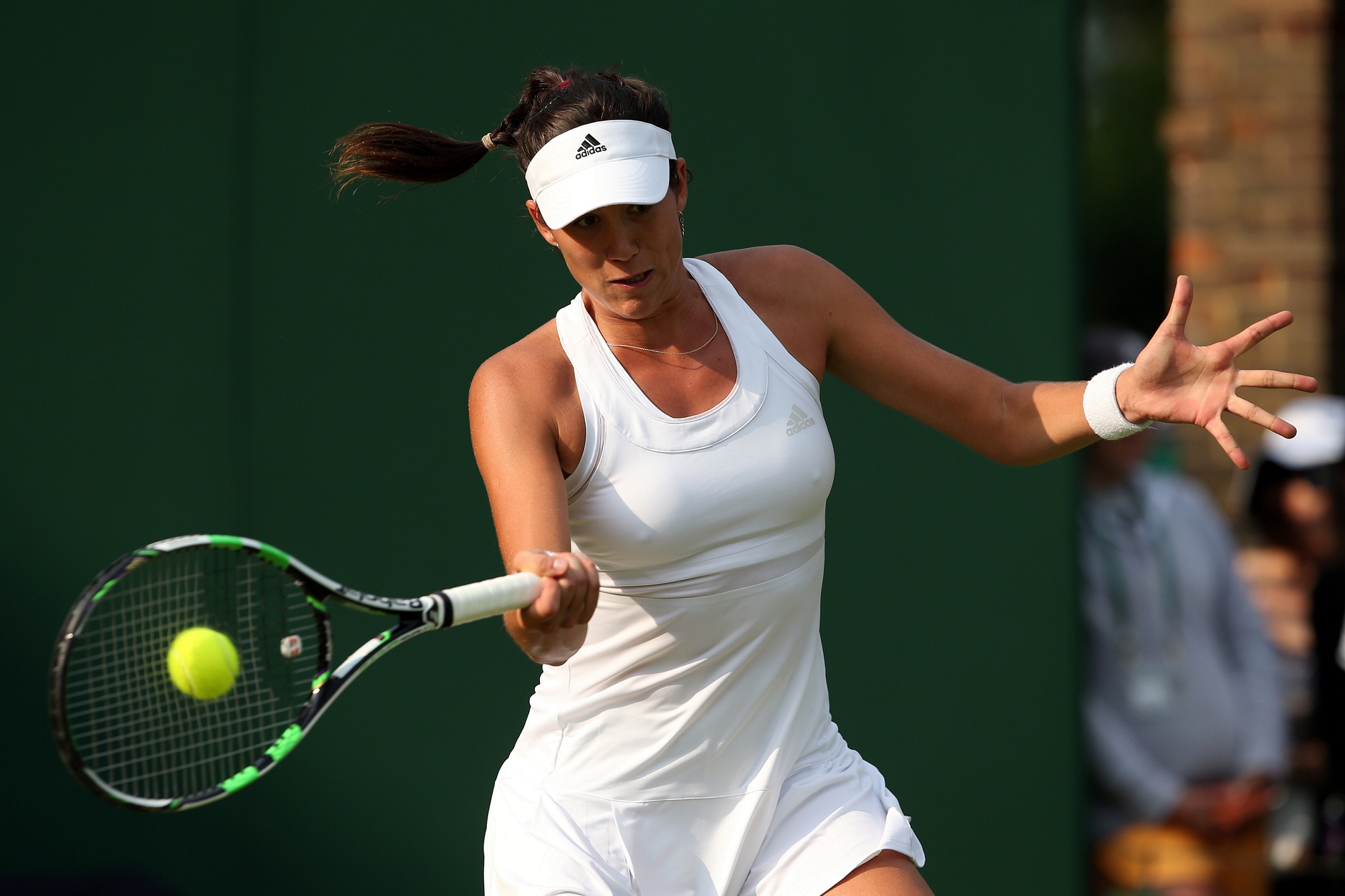 7. Garbiñe Muguruza
Rising to international note with her win over Serena Williams at the French Open earlier this year, Muguruza failed to build on that success at Wimbledon, losing in the first round. The 20-year-old Barcelonian, currently the world No. 28 in singles, has earned over $1 million in winnings over her career already.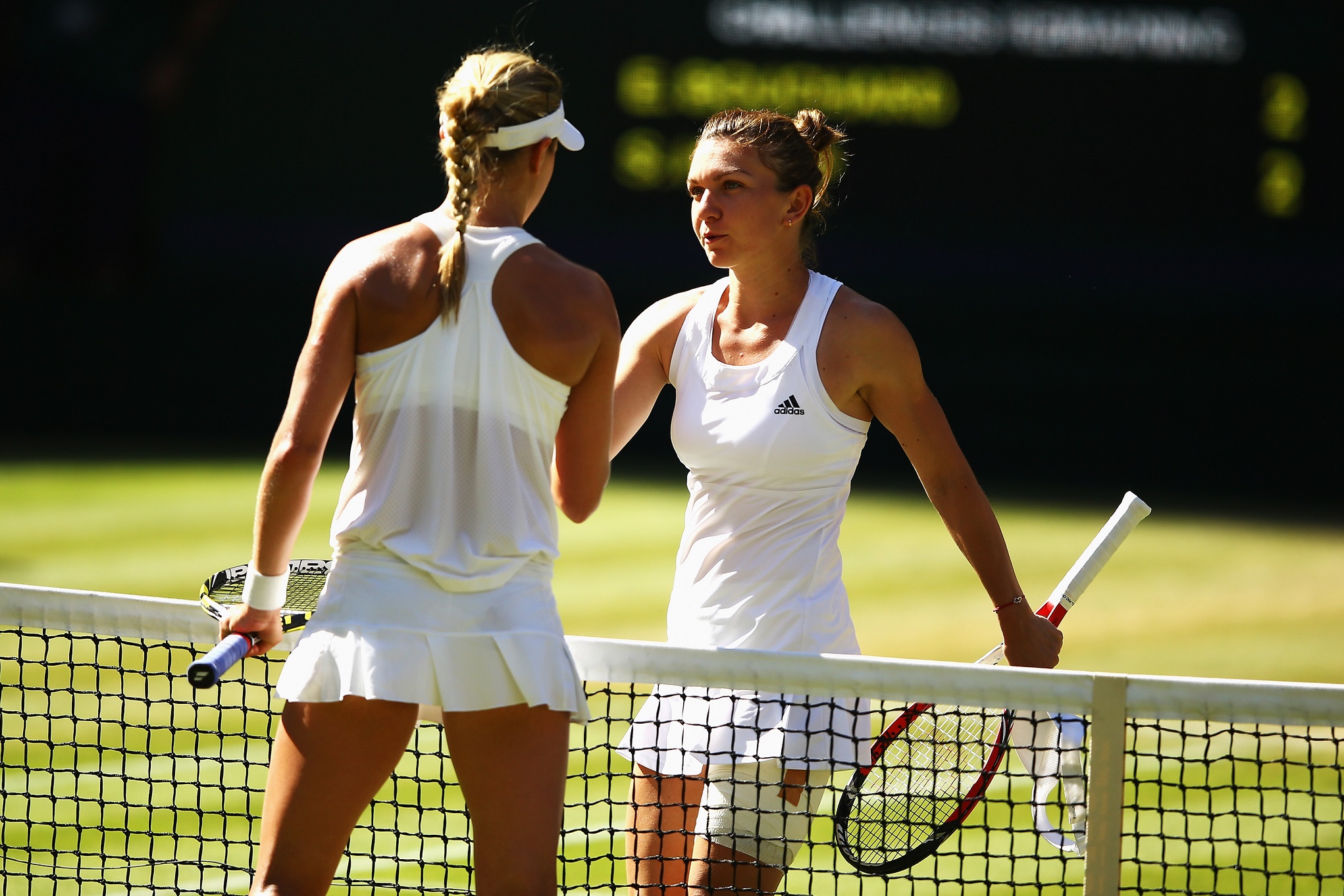 6. Simona Halep
After making her mark as a defensive player who won matches by capitalizing on her opponent's mistakes and simply outlasting them, Halep's play in the last few tournaments has seen her game hit new levels of aggressiveness — a move that's played dividends when she made it all the way to the French Open Finals and the Wimbledon Semis.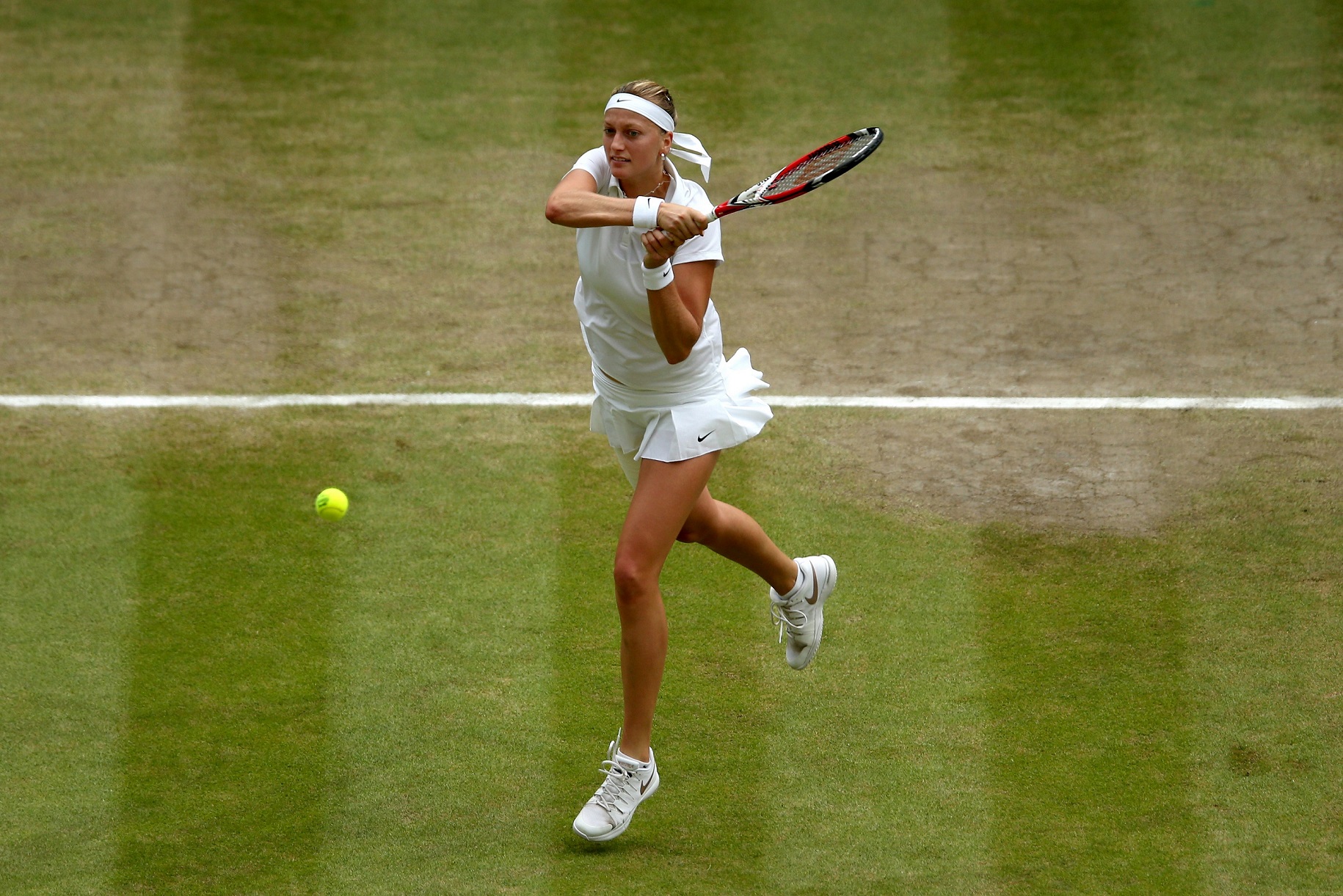 5. Petra Kvitova

This year's Wimbledon champion is practically ancient at 24, but experience seems to be paying off as she dispatched Eugenie Bouchard in what was a decidedly one-sided match. That victory was the second Grand Slam win for Kvitova in her five-year Grand Slam career: her first came at Wimbledon in 2011.
update: this article incorrectly identified the number of Grand Slam victories won by Kvitova, and has been fixed accordingly.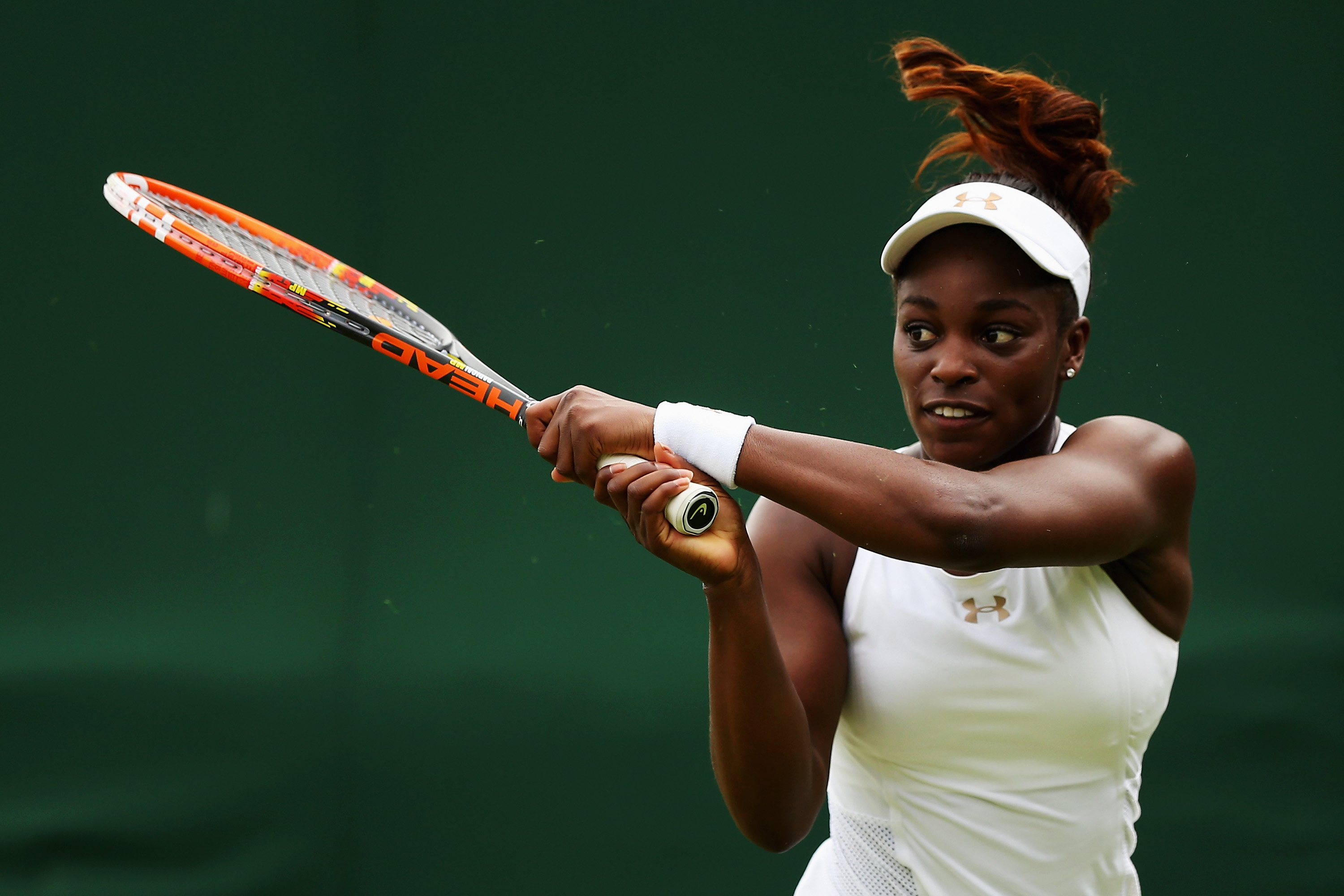 4. Sloane Stephens
Though more notable for her falling out with Serena Williams (prompted by Stephens's victory over Serena at the 2013 Australian Open) than her play in recent years, Sloane remains one of the pundits' favorites to be the next big American in women's tennis.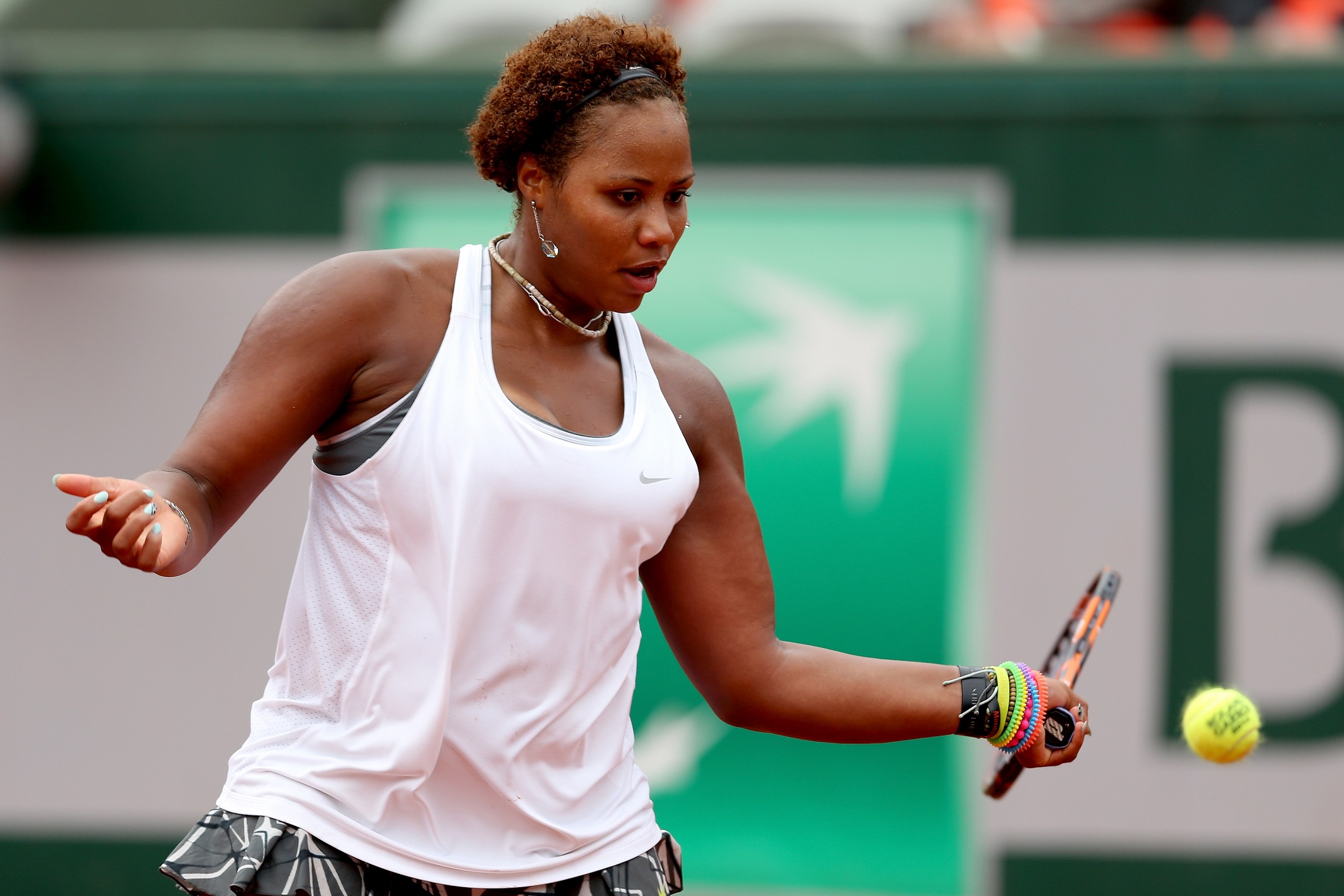 3. Taylor Townsend
After her impressive Grand Slam debut at the French Open, the first Grand Slam tournament that the 18-year-old from the South Side of Chicago had entered (she lost in the third round), Taylor Townsend was bounced in the first round at The Championship. If anyone thinks that her French Open play was a fluke, they should hunt down her second round match against Alize Cornet. It's not.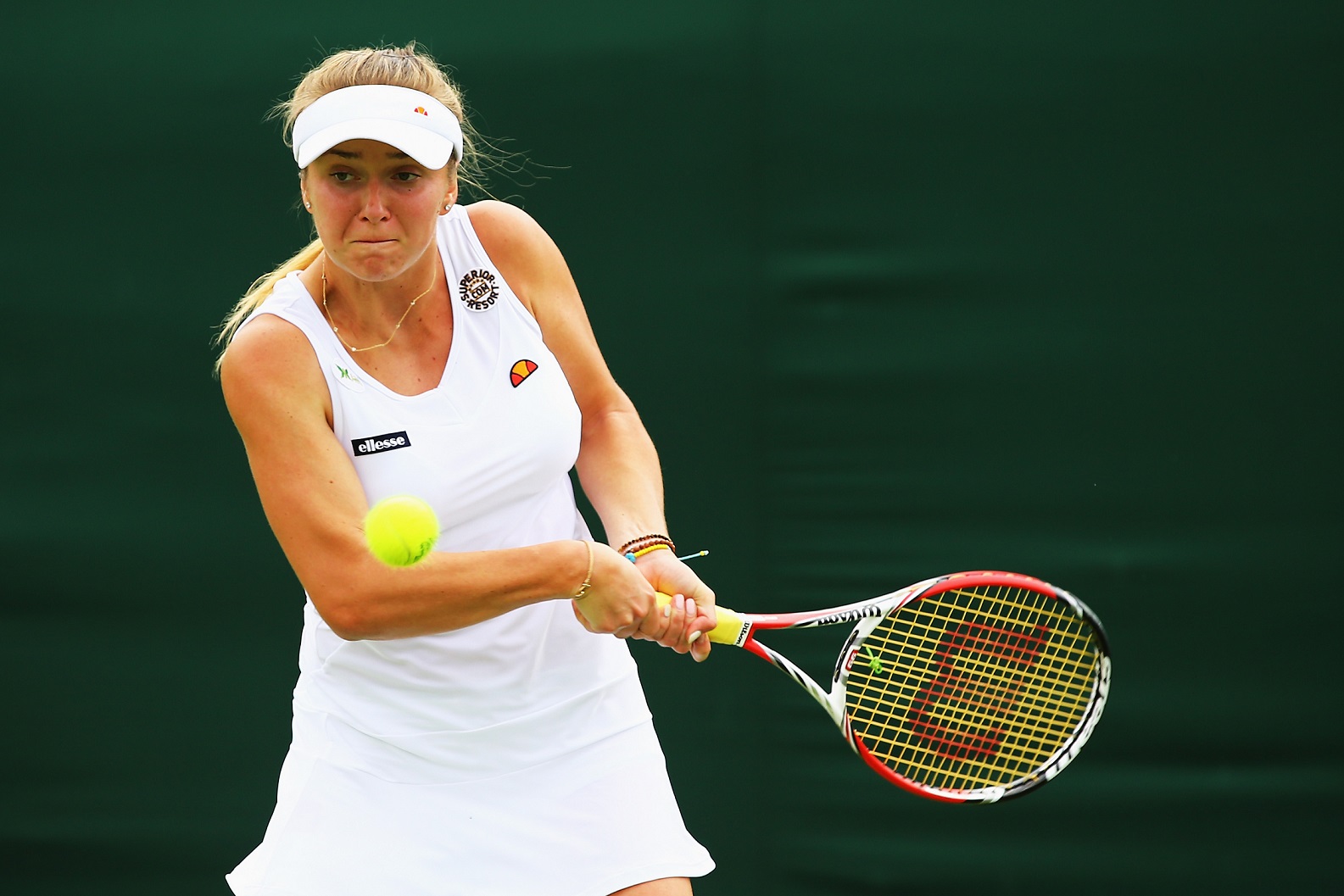 2. Elina Svitolina
While the numbers aren't quite there for Elina Svitolina — she's yet to make it past the second round in a Grand Slam, although she has a pair of WTA titles — the Ukranian, 35th in the world, currently sits as the second highest ranked teenager on the globe (behind Madison Keys, natch).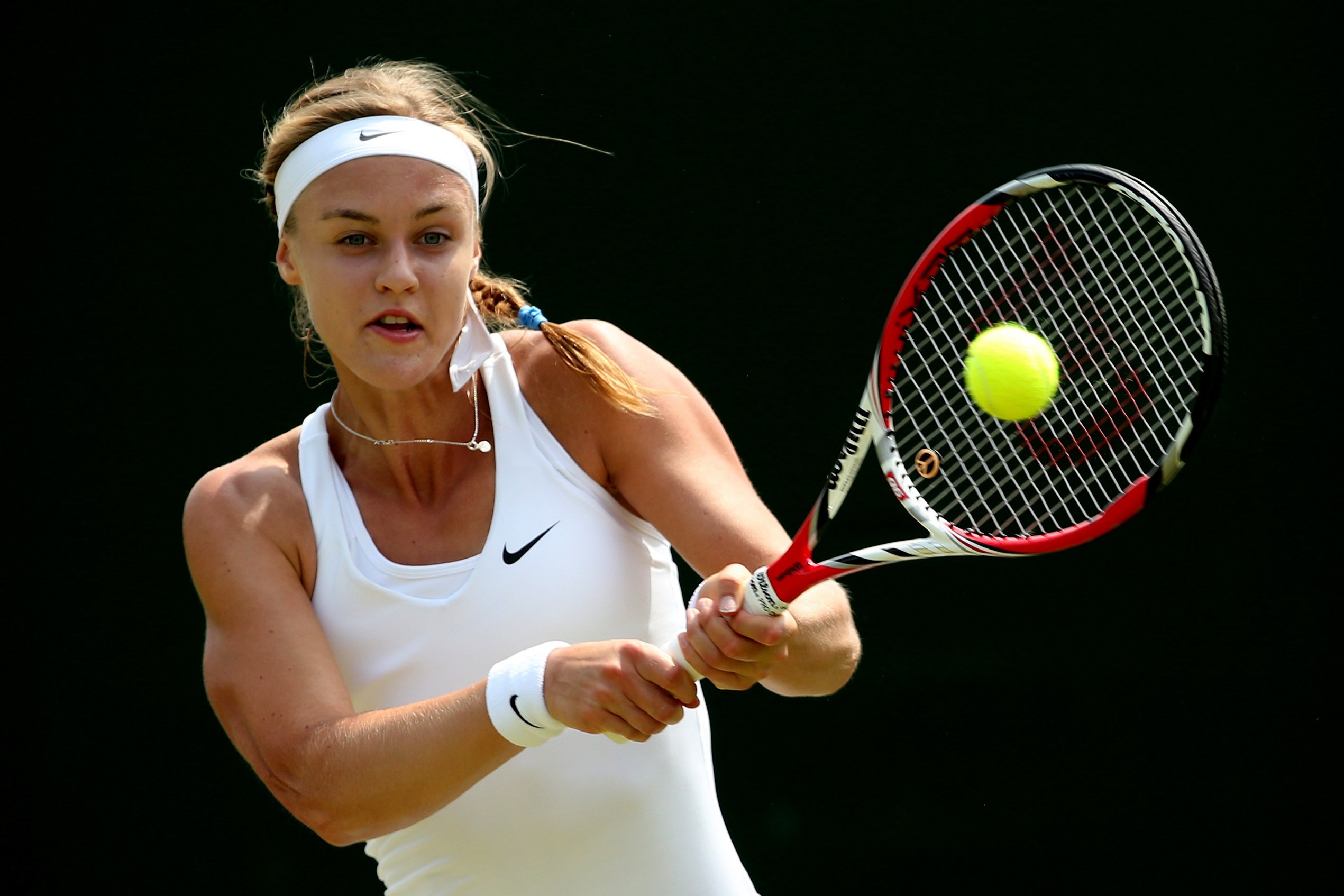 1. Anna Schmiedlova
Another prospect brought to international attention by beating one of the Williams siblings, Schmiedlova beat Venus at the French Open earlier this year — something that was entirely unexpected by everyone, given that she was unseeded at the time. She was brought down in the first round at Wimbledon by Alize Cornet and is currently ranked 54th in the world.