11 Teams With the Cheapest Tickets in the NFL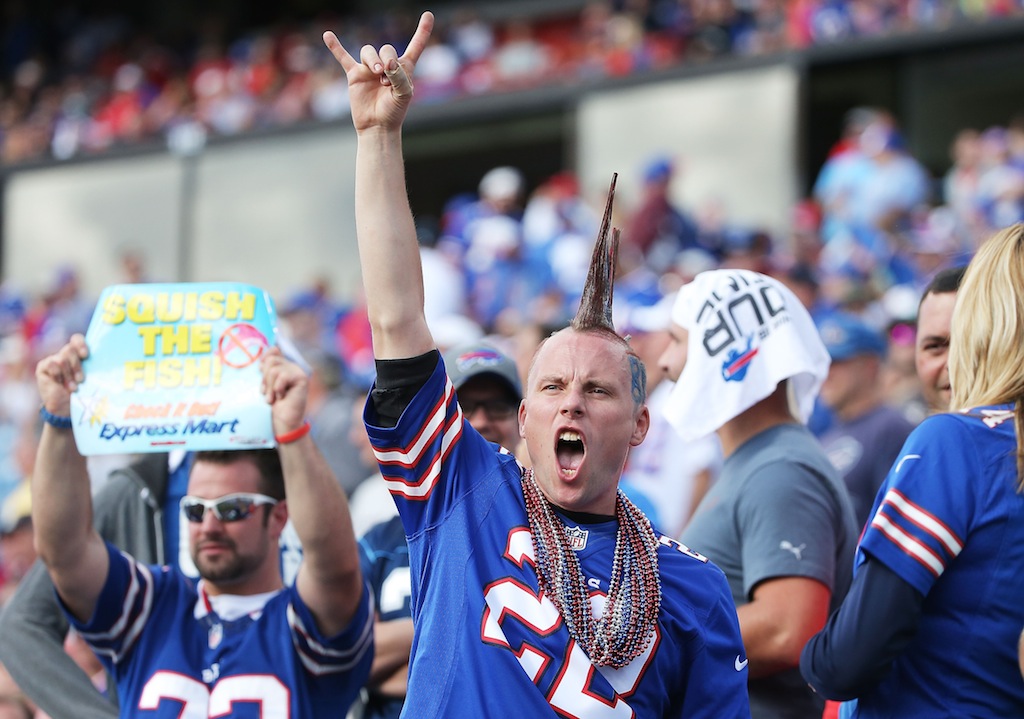 It doesn't matter what sport you're referring to, diehard fans know that the best way to experience a game is life and in person. Unfortunately, the majority of the time, that's easier said than done.
Attending a sporting event in person is not cheap. In fact, the bulk of the time, it's downright expensive. And that holds especially true in the NFL. After all, you don't become the most dominant force in entertainment in the country by giving things away for free. Luckily for some fans, however, the cost of seeing their hometown team in person is more reasonable than you might think.
Thanks to the September 2015 data provided by Team Marketing Report, we now know which NFL teams have the cheapest tickets in the league. Now, we're not saying this tickets are "inexpensive" per say, we just noting that compared to some of the other clubs, these prices making attending a game much more feasible for the average fan.
With that in mind, here's a look at the 11 teams whose average cost per ticket is the least expensive in the National Football League. For all you fans out there, we hope your favorite team fits the bill.
11. Carolina Panthers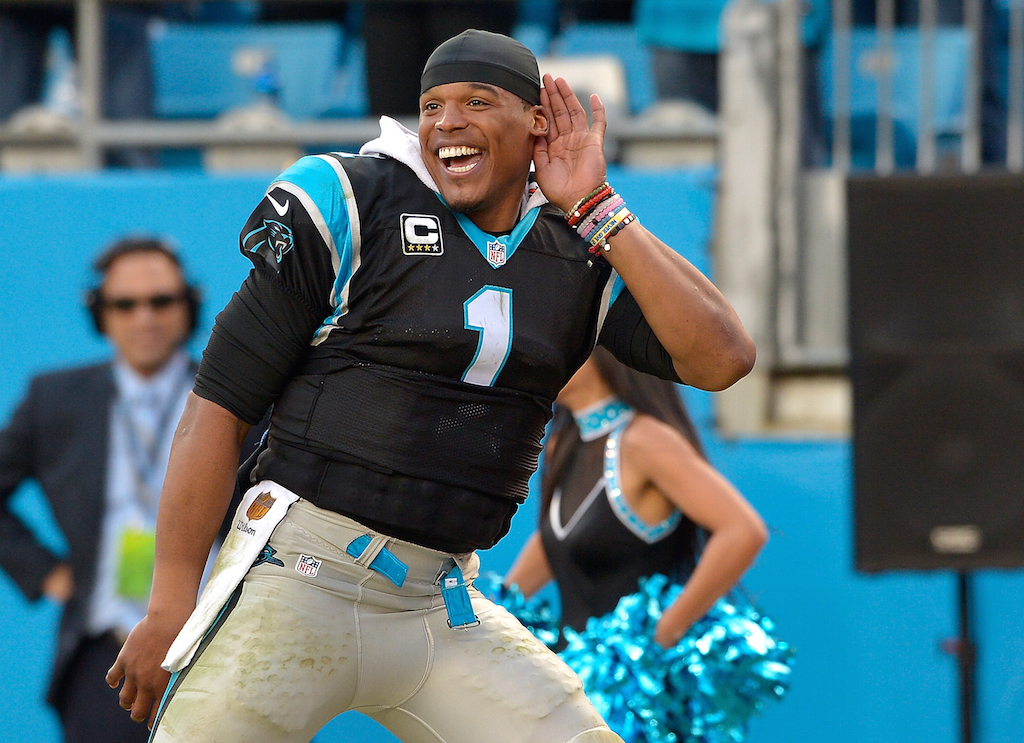 Average ticket price: $78.82
Not only did Carolina Panthers fans get to see their team play at home for an average ticket cost of $78.82 in 2015, they also watched as Cam Newton and company went a perfect 8-0 at Bank of America Stadium. It's not everyday you get to see the NFC champs play for such a reasonable price. We fully expect that to change in 2016.
10. Los Angeles Rams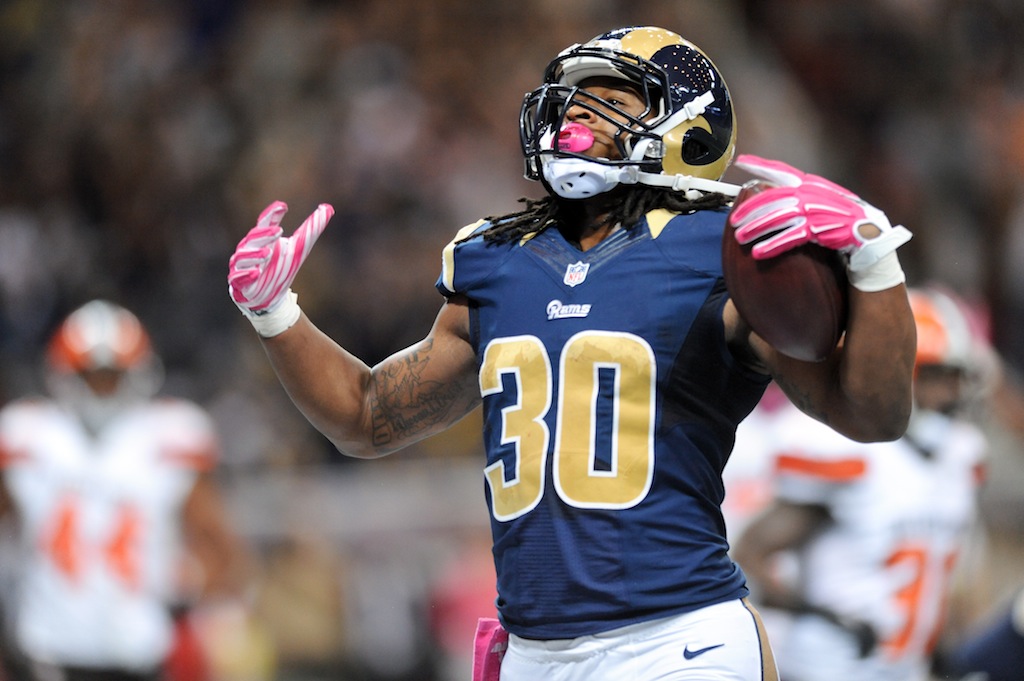 Average ticket price: $72.71
In all fairness, this figure is based on the average ticket price for the Rams' final season in St. Louis when the club finished with a lackluster record of 7-9. Given the fact that the organization has since relocated to Tinseltown, we don't expect this number to remain the status quo. After all, nothing in Hollywood ever comes cheap.
9. Cincinnati Bengals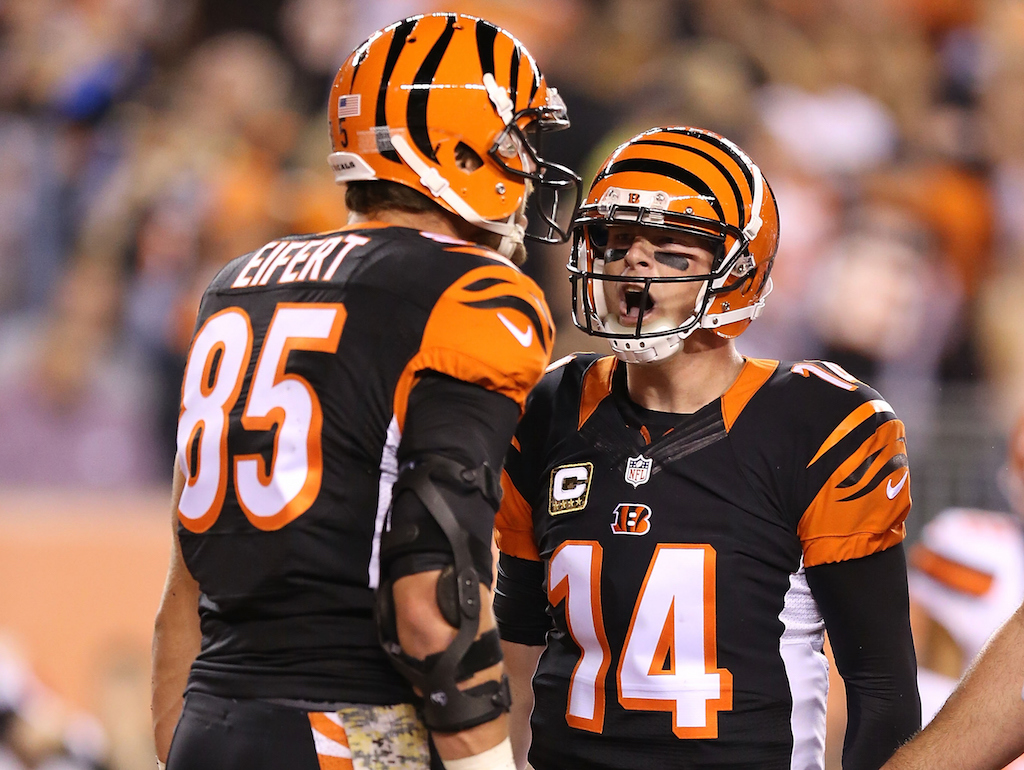 Average ticket price: $71.12
In 2015, Cincinnati fans got to watch as their hometown Bengals went 12-4 and finished atop the AFC North standings. Not only that, it only cost an average of $71.12 to see them do big things in person. Unfortunately, the Bengals still failed to make any noise in the postseason. We guess some things never change.
8. Cleveland Browns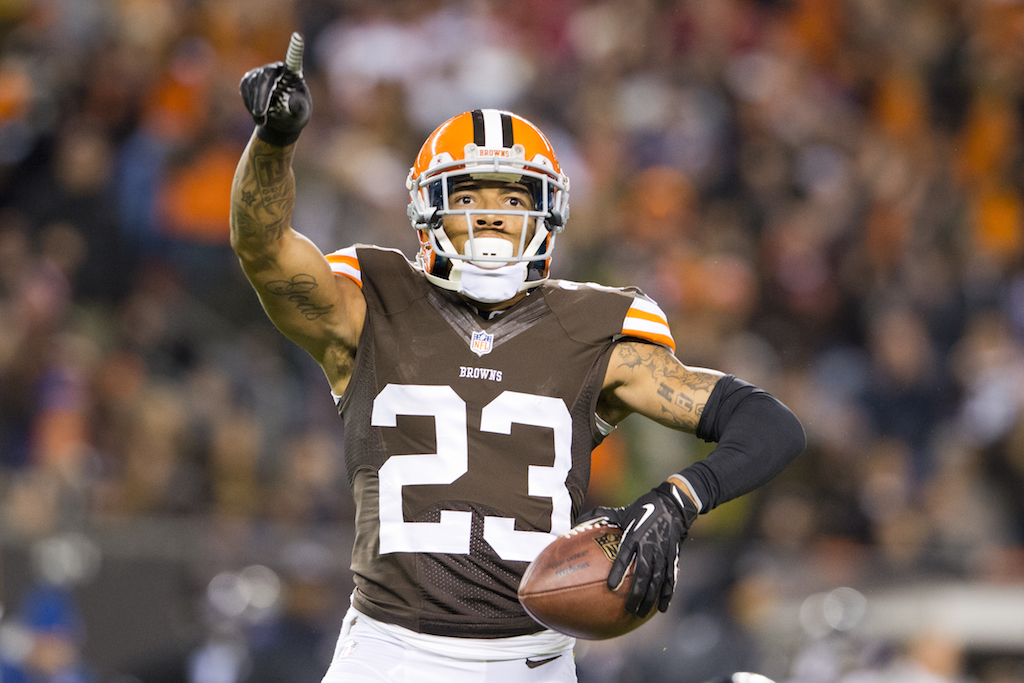 Average ticket price: $69.13
For just an average of $69.13 in 2015, Cleveland Browns fans could spend an afternoon at FirstEnergy Stadium and watch as their hometown team attempted to stave off mediocrity. Considering this group finished the season with a 3-13 mark, we'd say that didn't happen. If you ask us, the Browns organization should be the ones paying their fans to attend the game. Even then, we're not sure we'd go.
7. Kansas City Chiefs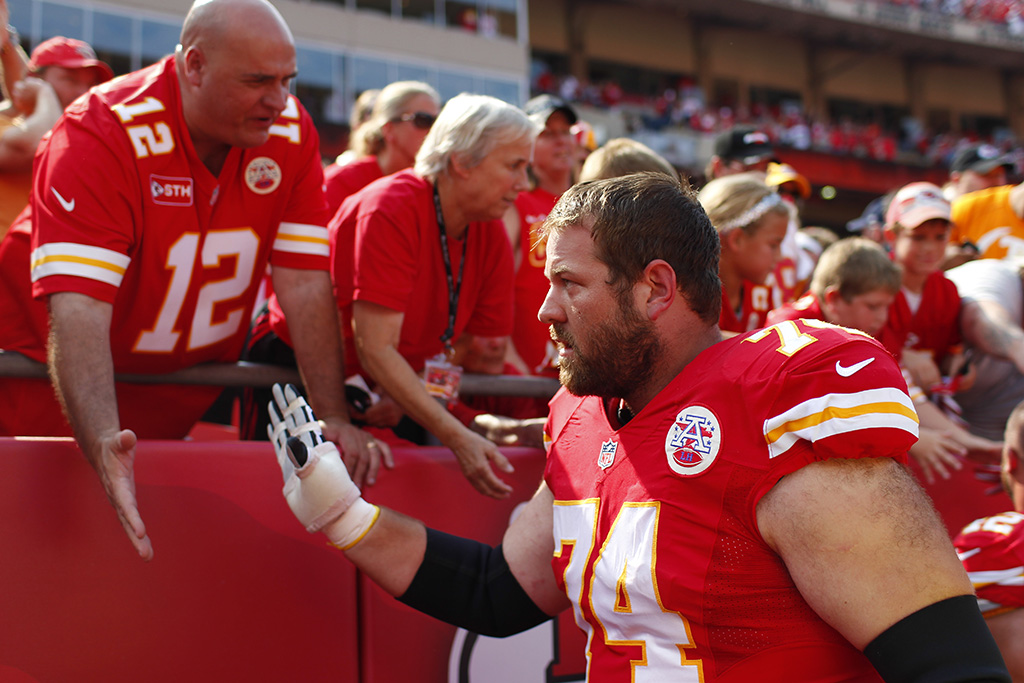 Average ticket price: $68.38
At only $68.38, the Kansas City Chiefs surprisingly had one of the cheapest tickets in 2015. Given the fact that Arrowhead Stadium is one of the top stadiums in the National Football League, and the club sported an 11-5 mark, went to the playoffs, and won a postseason game last year, we'd say that's a steal. Now, if only the Chiefs could get past the Denver Broncos in the AFC West. Then things would really be looking up.
6. Tennessee Titans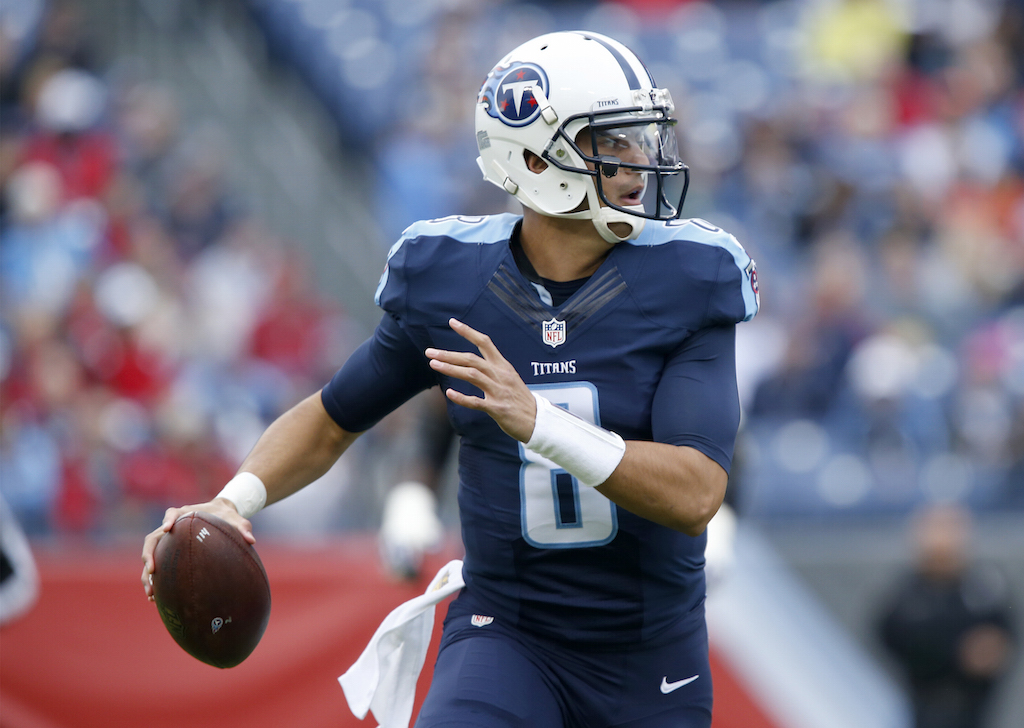 Average ticket price: $67.15
It cost an average of $67.15 per ticket to attend a Tennessee Titans game at Nissan Stadium in 2015. Unfortunately for fans, the club won only one game at home last season, finishing the year with a mediocre 3-13 record. Hey, at least Tennessee fans have Marcus Mariota at quarterback. That's something worth cheering about.
5. Miami Dolphins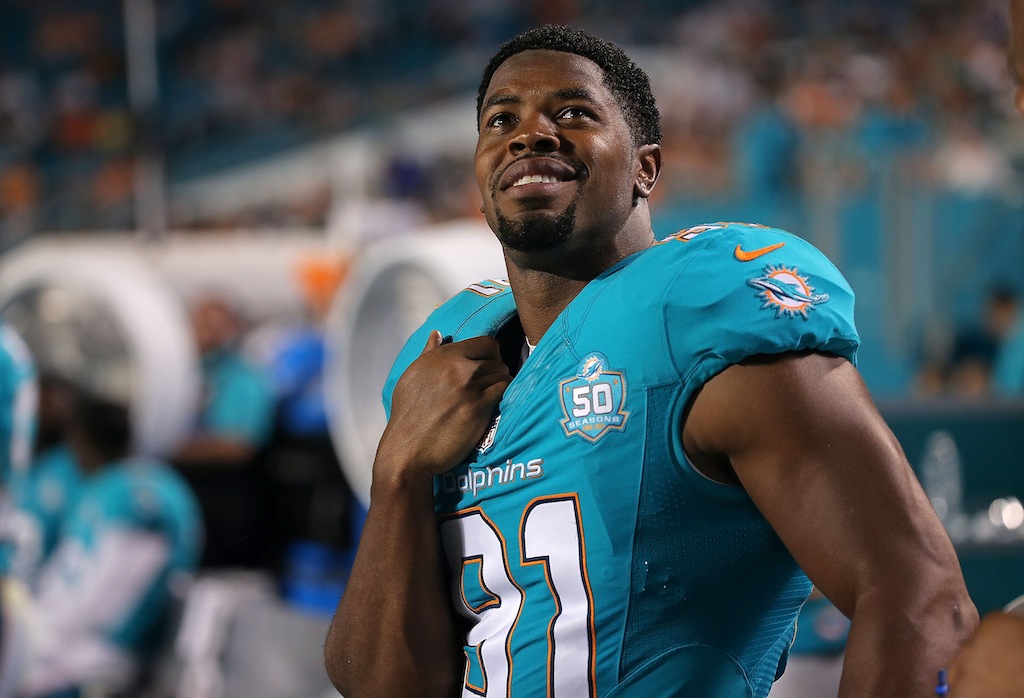 Average ticket price: $65.16
The Miami Dolphins went 6-10 in 2015, finished dead last in the AFC East, and finally gave head coach Joe Philbin the boot. On the bright side, it only cost fans an average of $65.16 a ticket to see this train wreck live in person at Sun Life Stadium. Best of luck, Adam Gase. This is your mess now.
4. Oakland Raiders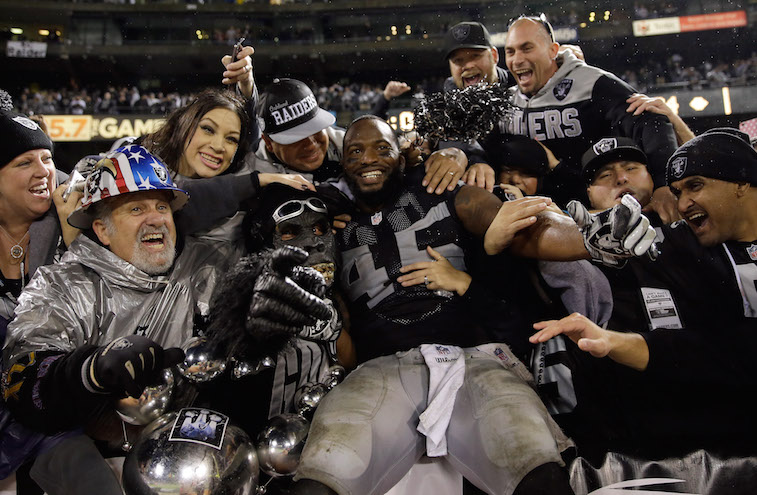 Average ticket price: $64.80
The Oakland Raiders may have finished the 2015 season with a 7-9 mark, but this group, with its young core of Derek Carr, Khalil Mack and Amari Cooper, showed that its heading in the right direction. For true Raiders fans, paying an average ticket cost of $64.80 to see this go down, had to be well worth it.
3. Buffalo Bills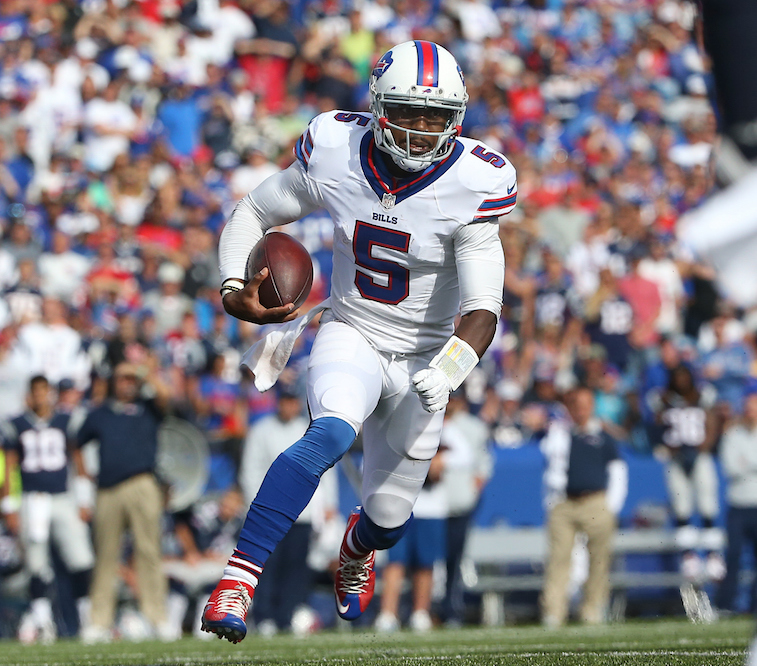 Average ticket price: $64.01
In Rex Ryan's first season as Buffalo's head coach, the Bills went 8-8 and failed to make the postseason. In the end, however, the average cost of tickets in 2015 was only $64.01. This has to be comforting for Bill fans, right. Probably not as much as getting back to the playoffs would be.
2. Tampa Bay Buccaneers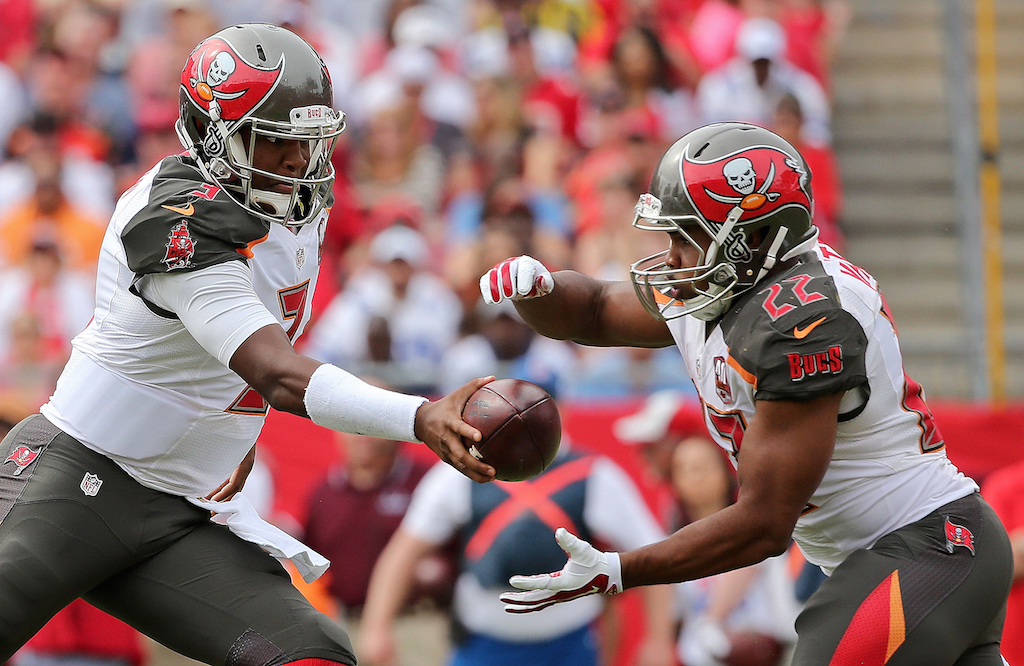 Average ticket price: $63.59
Say what you will about the 2015 Tampa Buccaneers, who finished the year with a 6-10 mark, but at least they have a competent quarterback under center in Jameis Winston. In just his first season in the NFL, Winston threw for 4,042 yards, 22 touchdowns, and 15 interceptions, earning himself a trip to the Pro Bowl in the process. This had to be well worth the (average) price — $63.59 — of admission.
1. Jacksonville Jaguars
Average ticket price: $57.65
As expected, the Jacksonville Jaguars had cheapest ticket in the NFL in 2015. If it's any consolation prize, four out of the team's five total wins came in front of the home crowd at EverBank Field. That being said, just because fans could shell out an average of $57.65 per ticket, that doesn't mean they got to experience a good game. In the end, sometimes you simply get what you pay for.
Statistics courtesy of Pro-Football-Reference.
Ticket price information courtesy of Go Banking Rates and Team Marketing Report.