14 NFL Quarterbacks With the Best Starting Seasons of All Time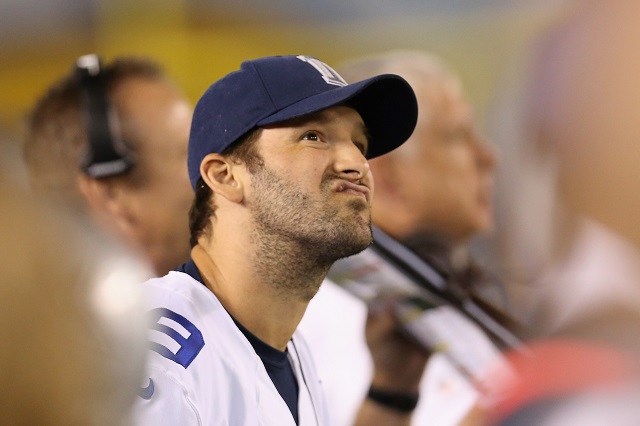 What is the measure of an elite quarterback, and can it be measured at all? NFL historians like to paint the most venerable signal callers as something out of mythology. However, a handful of ways can separate the wheat from the chaff in the NFL — ways, we mean, beyond Super Bowl rings and "intangibles" — and you can find a lot of them in the advanced statistics community.
Over at Football Perspective, Chase Stuart explored ways to examine how long some of the best NFL quarterbacks took to establish themselves as such. Emboldened by his findings, we decided to take them in a different direction, taking Stuart's list of QBs who averaged at least one net yard above their peers, then ranking them based on their Adjusted Yards per Attempt, a way to explore a quarterback's completions and touchdowns against interceptions (the official formula can be found here), for their first "season" of play — specifically their first 16 games as starters.
Here are the 14 NFL quarterbacks who looked absolutely elite during their starting seasons.
14. Ken Stabler — 5.8 AY/A
The Oakland Raiders drafted Ken Stabler in the second round, on the heels of a legendary NCAA campaign with Alabama. In his first two years he was only able to start in a pair of games, but once 1973 hit he became the quarterback full time, taking the reins in the fourth game of the season and not relinquishing them until a decade later — after winning a Super Bowl, nabbing four Pro Bowl nods, and leading the league in touchdown passes twice.
13. Joe Montana — 6.7 AY/A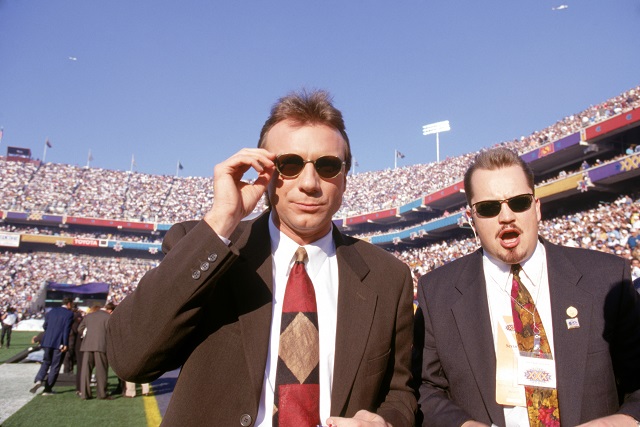 Three-time Super Bowl MVP Joe Montana rode the bench before moving to start, taking over the gig permanently in the Niners' thirteenth game in 1980 after getting his feet wet with one start in '79 and three intermittent games earlier that season. The move would prove to be prudent for the 49ers, as they would go on to bring four Super Bowl trophies back to the Bay Area.
12.  Boomer Esiason — 6.81 AY/A
If you notice that there's a trend developing here — that some of the best NFL quarterbacks are brought along slowly — you're not alone. Boomer spent his formative season his Cincinnati before taking over the Bengals and really beginning a career that would take him to the Jets, the Cardinals, and back to Ohio before winding up on your television as a color commentator for CBS's football coverage, something he started doing while still active in the NFL.
11. Jeff Garcia — 6.9 AY/A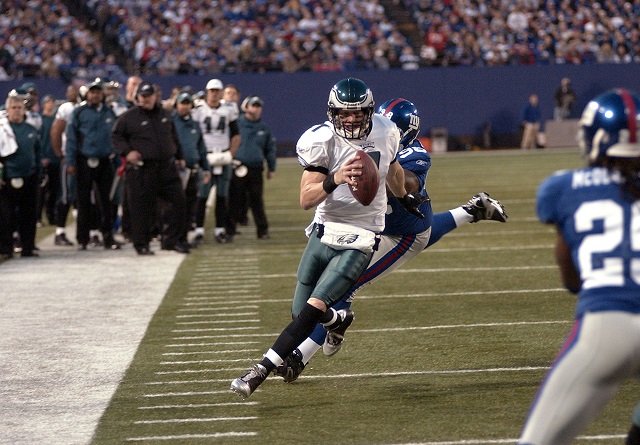 This looks like a little bit of a head-scratcher. Jeff Garcia, a four-time Pro Bowler who appeared on eight different NFL rosters during his eleven-year career, certainly doesn't have the resume, or the reputation, of a Boomer or a Montana. On the other hand, you've got to consider what is being measured here — their ability to throw the ball over the course of one cumulative season as a starter, and Garcia grades out better than some of his better known contemporaries.
10. Steve McNair — 7.5 AY/A
Before his mistress tragically shot him in 2009, Steve McNair put up a tremendous first season, starting intermittently in '95 and '96 before receiving the keys to the kingdom in 1997. During his tenure with Tennessee, first as an Oiler and then as a Titan, McNair would guide the franchise to its only Super Bowl appearance, a loss against the St. Louis Rams in 1999.
9. Philip Rivers — 7.59 AY/A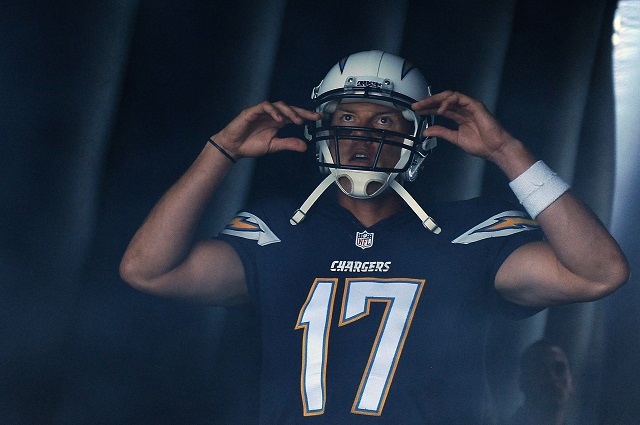 The Chargers quarterback has seen his monster arm play for good teams and bad since being drafted in 2004 and starting in 2006. Yet, while Philip Rivers places better than some of his contemporaries (like Drew Brees or Aaron Rodgers, neither of whom make this list) by virtue of his excellent first season, he has been unable to find himself on a Super Bowl-winning squad. That has to hurt.
8. Mark Rypien — 7.6 AY/A
The Canadian football player that laid the groundwork for Canadian football players everywhere, Mark Rypien was the first NFL player from the Great White North to start in the NFL, as well as the first to win the Super Bowl MVP award. He would ultimately win a pair of Super Bowls with the Washington Redskins, and then retire to drink only the purest maple syrup and listen to Rush's 2112 on repeat. Actually, he dabbled in NASCAR.
7. Matt Ryan — 8.01 AY/A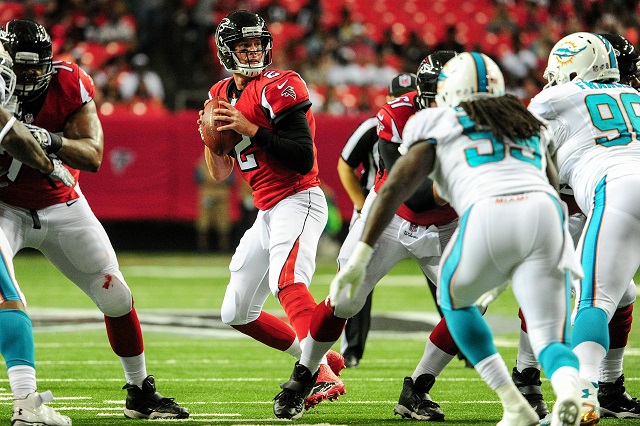 Insofar as anyone talks about Matt Ryan, it's about whether or not he's really as good of a quarterback as he looks like he should be. And those questions have been there, in one form or another, since he arrived at the Atlanta Falcons in 2008 and immediately stepped into a the starting role. So far, no one's been able to say, one way or another.
6. Tony Romo — 8.41 AY/A
While Tony Romo had a significantly longer gestation period than Ryan, the two are equally likely to attract vehement defenders and critics. It comes with the territory when you're the kind of player that can, in the same game, throw a game-losing interception while setting franchise records, we suppose.
5. Daunte Culpepper — 8.68 AY/A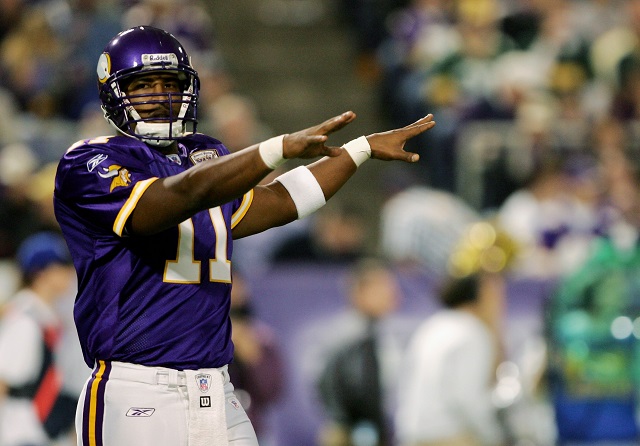 The last truly exciting quarterback that the Minnesota Vikings have drafted (wow, that's depressing), Daunte Culpepper got the starting nod one year after joining the team as a rookie. He led the Vikings to an 11-win season and a playoff berth. They would eventually lose the Conference Championship game 41-0 to the New York Giants, and Culpepper would spend the rest of his career hampered by injuries.
4. Ben Roethlisberger — 9.2 AY/A
Like Ryan, Big Ben moved into the spotlight early, starting all but three games during his rookie season with the Pittsburgh Steelers. Roethlisberger played tremendously, and the Steelers finished with only one loss on the entire year — a Week Two loss against Baltimore, and one of the only games Big Ben didn't play as a starter (he did come in as a reserve).
3. Dan Marino — 9.51 AY/A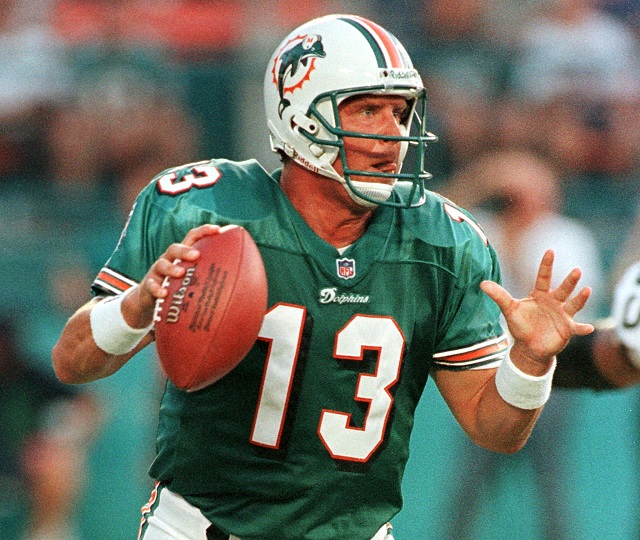 QB Dan Marino had an impressive arm. That's the takeaway, and what we all know. During his first season as a player, he put up numbers that few others have been able to match, and the man who would see his only Super Bowl appearance turn into a loss against Joe Montana and the San Francisco 49ers can at least take solace in the fact that he had a much nicer passing effort during his opening 16 starts.
2. Kurt Warner — 9.88 AY/A
Easily the best undrafted player of all time, Kurt Warner was cut by the Green Bay Packers and turned to stocking shelves, only to parlay his arena football expertise into a gig with the St. Louis Rams, starting his first set of games at the ripe old age of 28. Eventually he would win a pair of Super Bowls before retiring in 2009.
1. Chad Pennington — 10.26 AY/A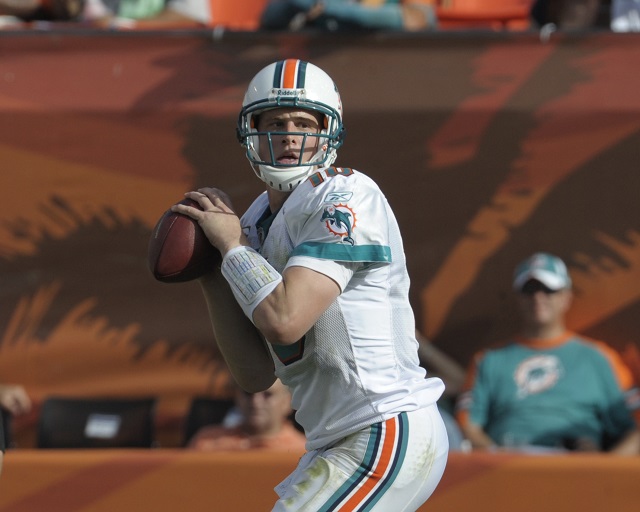 While Chad Pennington is no longer the NFL's all-time leader in completion percentage, his position atop this particular list is not as unsurprising as you might think — after the quarterback presided over a promising, if injury-filled, tenure with the New York Jets. For more information and some different analysis, you can check out Chase Stuart's original post here.
Statistics are courtesy of Pro-Football-Referenc and Football Perspective