15 Greatest Center Fielders in MLB History
At one of MLB's toughest positions, the 15 greatest center fielders of all time put up huge numbers on offense and defense.
When people talk about how fat or slow some baseball players are, they're not talking about the center fielder. Managers put their best athlete at the position knowing what a challenge it is, and the best usually make corner outfielders seem like accessories. But the game's all-time greats at the position were offensive juggernauts who could get on base and slug on the same level as a hulking first baseman or right fielder.
We've only seen that complete package on a few occasions — mostly in New York during the '50s — but those players still linger in the minds of fans and take up space in the record books. Here are the 15 greatest center fielders in baseball history, ranked.
15. Kenny Lofton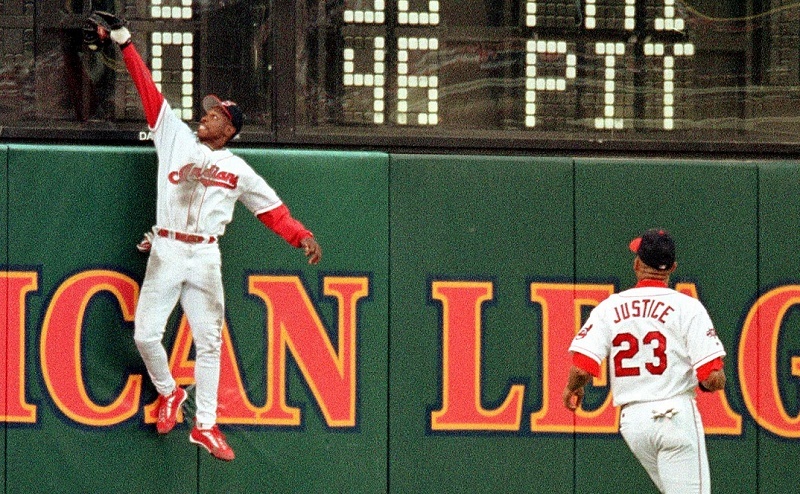 Between his '92 rookie campaign and 2000, Kenny Lofton was an absolute force on both sides of the game. He led the league in steals five straight times in the mid-'90s and won four consecutive Gold Gloves in center. A career .299 hitter with 1,528 runs, Lofton is one of those players on the Hall of Fame bubble. The case against him hinges on his unspectacular postseason play, but his regular-season numbers are elite. Advanced stats rank him as the fifth-best defensive center fielder in baseball history.
Next: A Philly fan favorite.
14. Richie Ashburn
His bat may have lacked thump, but Richie Ashburn was a prolific contact hitter (.308 average) whose on-base skills (.396) stand out decades after his 1962 retirement. The fleet-footed center fielder led the NL in OBP four times, hits three times, and triples twice. Over his 15-year career, he made the All-Star Game five times and entered the Hall of Fame in 1995.
Next: An oldie but a goodie.
13. Billy Hamilton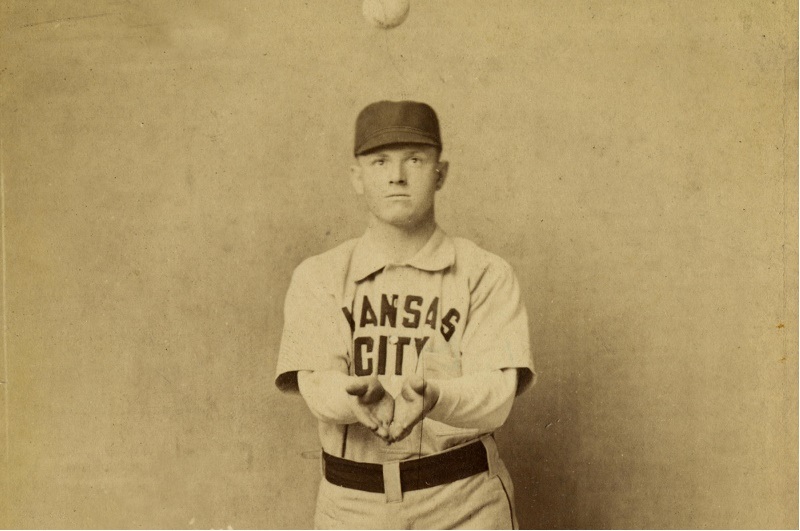 Before master base stealer Billy Hamilton, there was … master base stealer Billy Hamilton. The original practitioner of theft (third all-time with 914 steals) was nicknamed "Sliding Billy" for his expert base-taking abilities. Across 14 seasons beginning in 1888, Hamilton was a terror on the base paths, leading in steals five times and runs scored four times. He ended his career with a remarkable 1,697 runs in 1,591 games, plus a .344 average and .455 OBP. Hamilton entered the Hall of Fame in 1961.
Next: He was productive with the bat and the glove.
12. Jim Edmonds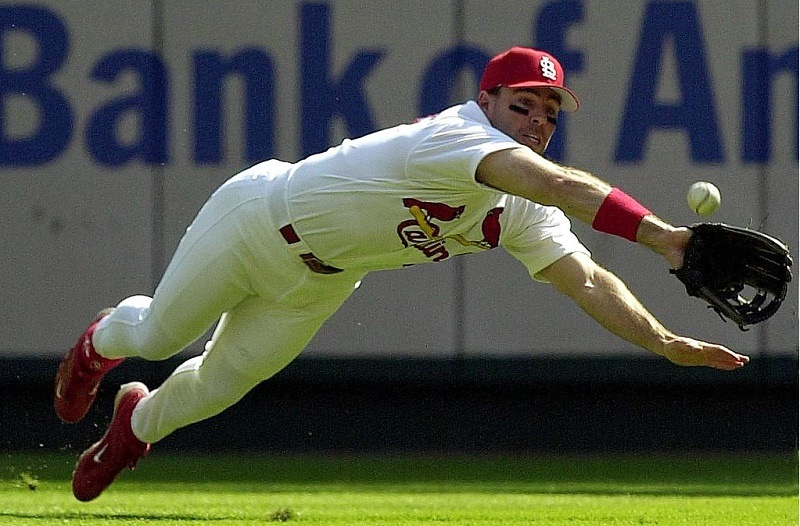 In his 17-year career, Jim Edmonds put up monster numbers playing mostly for the Angels (1993–99) and Cardinals (2000–07). His 393 HR rank ninth all-time among center fielders, while his .284 average and .903 OPS are testaments to his complete offensive attack. Meanwhile, Edmonds was an absolute star in the field. He racked up eight Gold Gloves, a number few players have topped.
Next: He was highly productive over his long career.
11. Carlos Beltran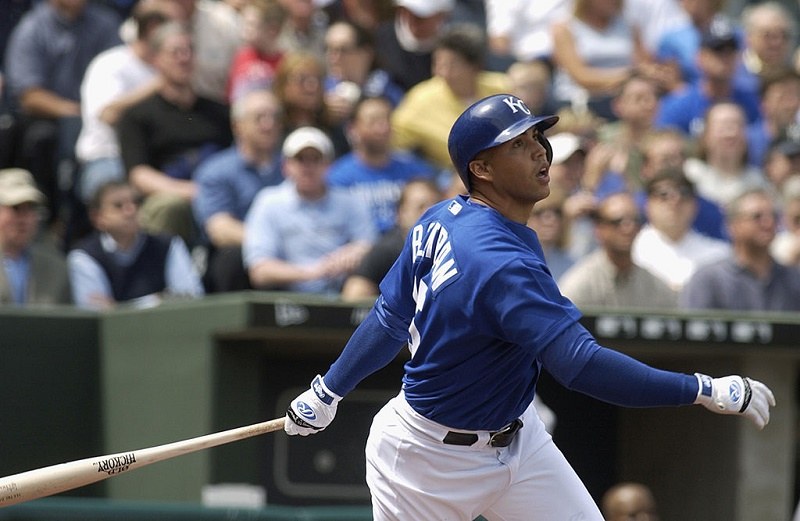 With 2017 marking his 20th season in Major League Baseball, Carlos Beltran takes his place among the all-time greats. His 421 HR ranks him in the top five among switch-hitters, while his 68.4 fWAR place him in the top 10 among all center fielders in baseball history. Though never a league leader in any category, Beltran was the 1999 AL Rookie of the Year and a three-time Gold Glove winner for the New York Mets. He holds a .284 career average and .845 OPS.
Next: He was almost guaranteed to get a hit every game.
10. Kirby Puckett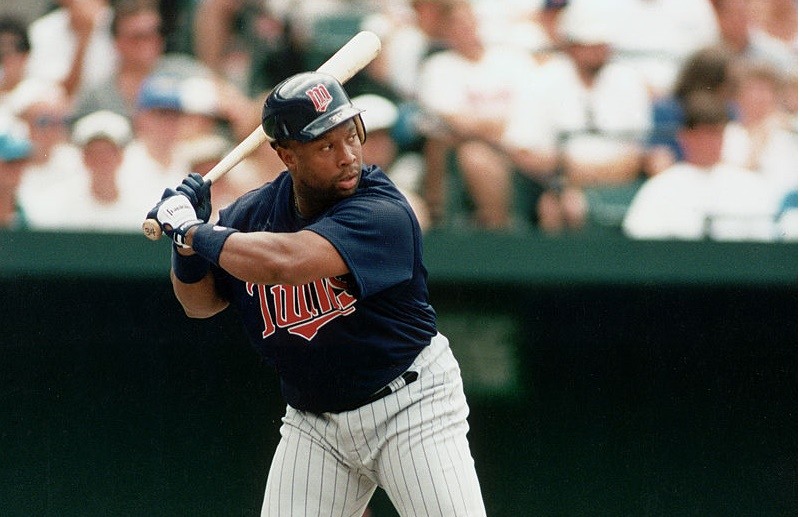 During the late 1980s, no center fielder could compare to Kirby Puckett. The 5-foot-8 Twins star won four consecutive Gold Gloves to go along with four straight Silver Sluggers. Mix in a 1989 batting title (.339) and 10 straight All-Star Game appearances and you get an idea of what a sensational player he was. In his 12-year career, Puckett racked up 2,304 hits — well more than one for each career game (1,783). He had a .318 average when he retired early due to eye trouble.
Next: He is the best defensive center fielder ever.
9. Andruw Jones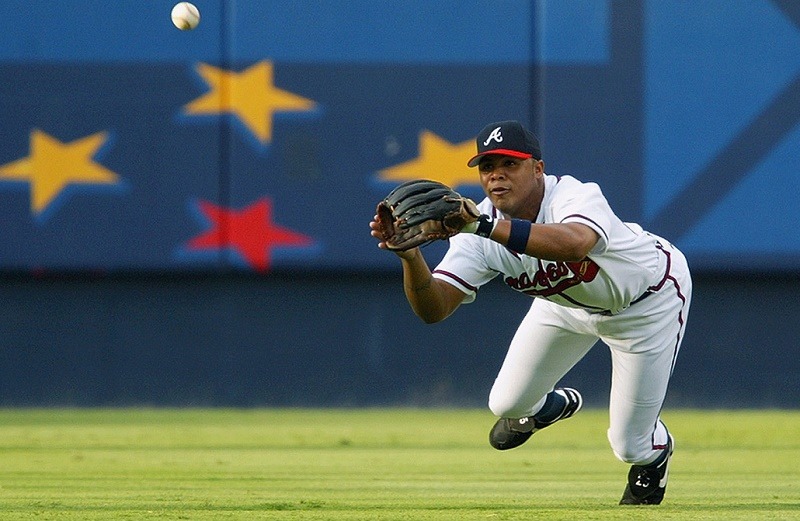 Beginning his sophomore season (1998), Andruw Jones went on an extraordinary run of 10 straight Gold Gloves playing center for Atlanta. During that span, he showcased extraordinary power at the plate, peaking with 51 HR and 128 RBI in 2005. Jones ended his 17-year career with 434 HR (fourth among all center fielders), but his defensive rating is by far the highest of any player to ever play the position.
Next: A current star is already among the best of all time.
8. Mike Trout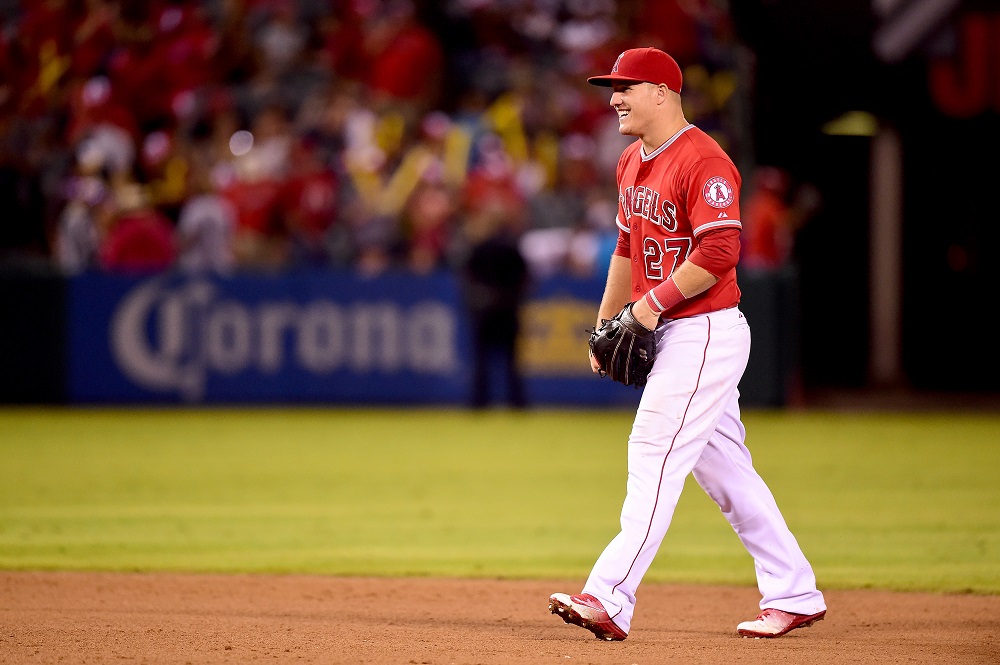 With two MVP awards, three No. 2 MVP finishes, five Silver Sluggers, and a Rookie of the Year award in his first five seasons, Mike Trout already placed himself among the best center fielders in history at age 25. If he continues at anything close to this pace — he averages 34 HR, 120 R, 99 RBI, 29 SB, and a .963 OPS — until he's 30 he'll start being discussed among players like Willie Mays and Ty Cobb. Offensively, he already cracked the top 15 in WAR.
Next: An underrated New York legend.
7. Duke Snider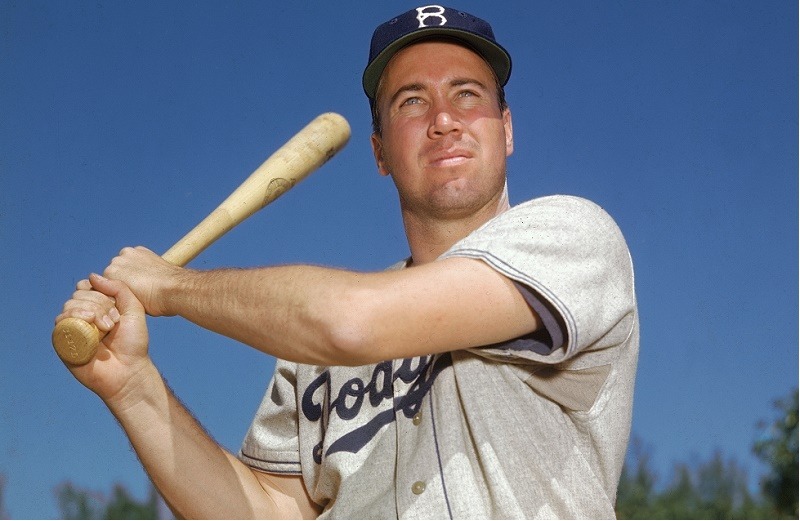 In the 1950s, fans argued whether Mickey Mantle or Mays was the greatest, but Brooklyn's Duke Snider was not far behind. The Duke of Flatbush slugged over 40 HR and averaged 122 RBI from 1953 to 1956 while leading the NL in runs three times. After the Dodgers lost to the Yankees in the World Series in '49, '52, and '53, Duke slugged four HR and recorded seven RBI with a 1.210 OPS to lead the franchise to its first (and only) Brooklyn title in 1955. Snider's 407 HR rank him sixth at the position.
Next: Still the record holder for career doubles.
6. Tris Speaker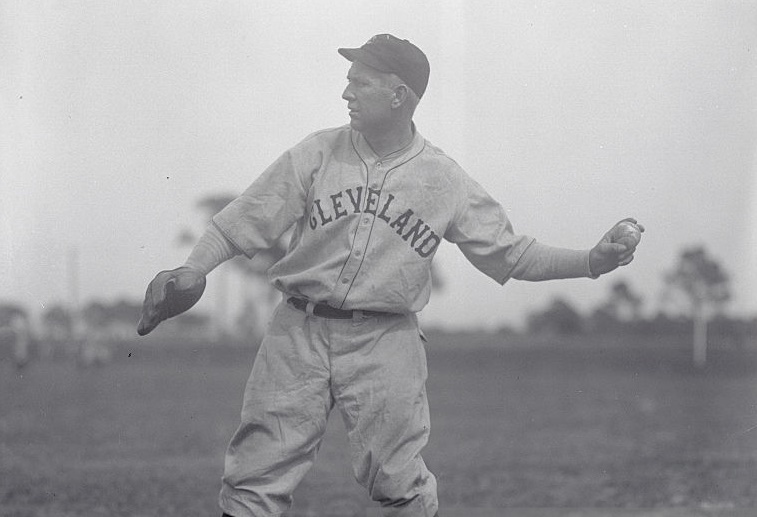 At a time when Cobb dominated the American League, Tris Speaker was only a shade off the Georgia Peach's otherworldly pace. Speaker, the 1912 MVP, was both an elite defender and a prolific hitter. He ended his career with a .345 average (second only to Cobb) and .428 OBP. Considering he led the league in doubles eight times, it's no surprise Speaker holds the all-time MLB mark with 792 two-baggers.
Next: The Kid could play ball with the best of them.
5. Ken Griffey Jr.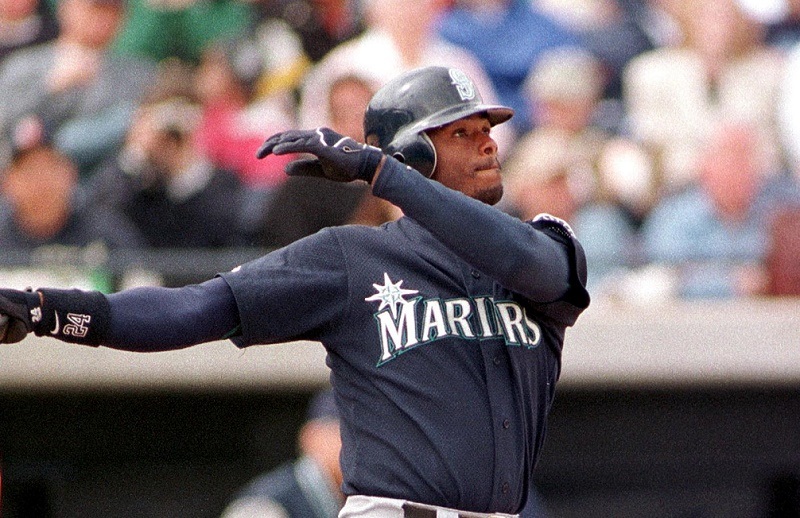 Modern fans probably couldn't wrap their heads around the legends of Mays and Mantle until Ken Griffey Jr. came along. Between 1990 and 1999, The Kid won 10 consecutive Gold Gloves, seven Silver Sluggers, and the 1997 MVP, when he posted 56 HR and 147 RBI. His 630 HR (second) and 1,836 RBI (third) put him among the true elite at his position, and only a handful of all-time legends were ever better.
Next: He struck out just 369 times in his career.
4. Joe DiMaggio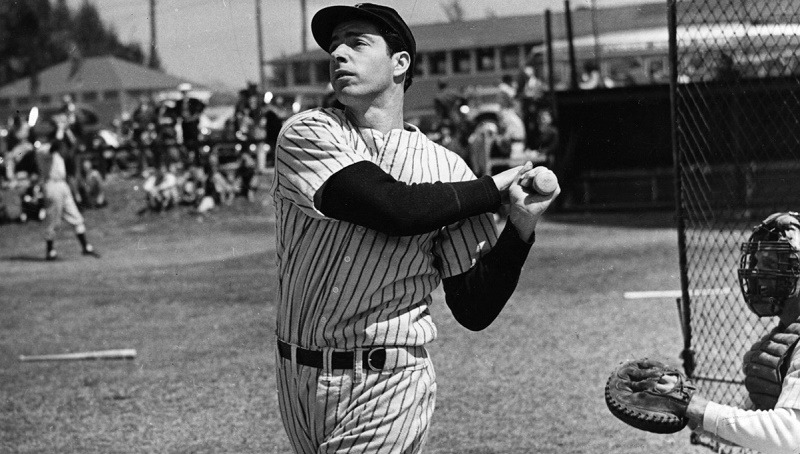 Some records will never be broken, and Joe DiMaggio's 56-game hit streak probably ranks first on that list. The Yankee Clipper's career lasted only 13 seasons, but few players ever made a bigger mark. DiMaggio won three MVP awards, nine World Series rings, and appeared in the All-Star Game every year. Hitting as a right-hander when Yankee Stadium's left field was among MLB's deepest, DiMaggio hit 361 HR (averaging 34 per season) while striking out just 369 times. He ended with a .325 average and .977 OPS.
Stan "The Man" Musial, the three-time MVP and greatest Cardinal of all time, saw Joltin' Joe in the most fundamental terms. "There was never a day when I was as good as Joe DiMaggio at his best. Joe was the best, the very best I ever saw," Musial said. Had he not missed three years of his prime to military service, DiMaggio would be discussed in the same breath as Ruth and Mays. (He usually is, anyway.)
Next: One of the game's greatest regardless of position.
3. Ty Cobb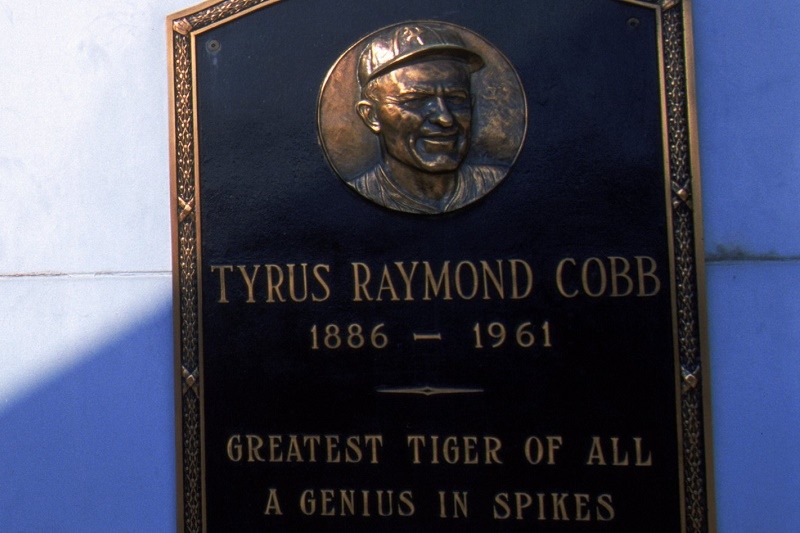 It's difficult to fathom just how dominant Ty Cobb was in his time. The Georgia Peach won nine straight batting titles and led the league in OPS for six straight seasons beginning in 1907, his first full campaign. Until 1920, Cobb led the league in at least two of the top offensive categories every single year. His 4,189 hits and 2,244 runs are as eye-popping today as in 1928, when he retired as the most accomplished player of the era.
Cobb's hitting prowess and hard-nosed style of play remain part of the baseball legend, but his single-mindedness may be lost in translation for modern fans of the game. Before Pete Rose (who eventually broke Cobb's all-time hit mark), no one ever wanted to win more than Cobb. His 897 steals (including 54 steals of home) and 212 caught-stealing only hint to his relentlessly aggressive style. His .366 career average remains — and will remain — the highest in baseball history.
Next: Another New York legend.
2. Mickey Mantle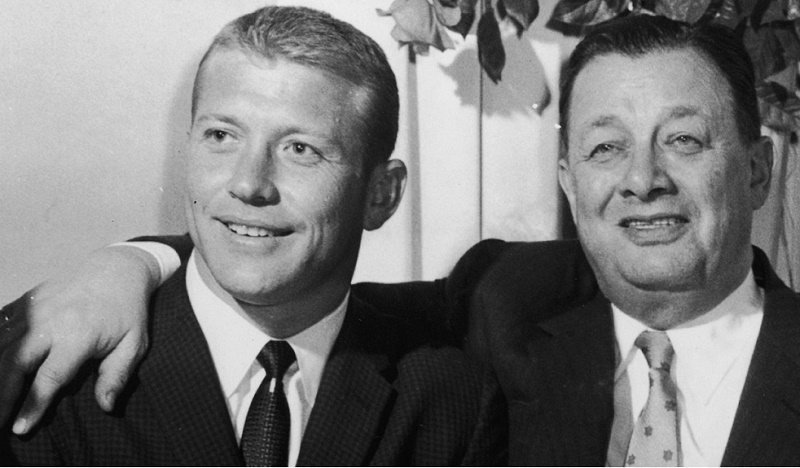 Only the dynastic Yankees of the mid-20th century could pull off something like Mantle replacing DiMaggio in center field. He was only 19 when he made the big leagues, but beginning his second year (1952) Mantle went on a run of 11 straight seasons of 20 HR or more (usually many more). During that stretch (ending in '62), he won three MVP awards, six World Series rings (he retired with seven), four home run titles (peaking at 54), and led the league in runs and walks five times apiece.
Much has been made of his drinking problem, injuries, and general crankiness, but what Mantle left on the field is more than most players can ever dream. His 536 HR are the most ever by a switch-hitter (only Ruth hit more as a Yankee) and his 112.3 fWAR ranks 14th among all players in baseball history.
Next: The best of all time in center field also played in New York.
1. Willie Mays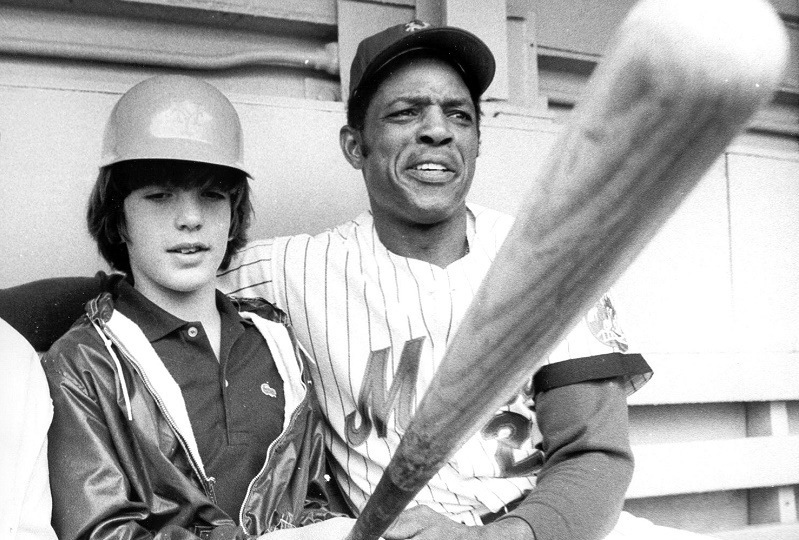 If you were a baseball fan in New York in the 1950s, you could watch Willie Mays, Mantle, or Snider play on any given day. Mays, who finished with 660 HR, 3,283 hits, and 12 Gold Gloves, was the best of the three and the greatest center fielder of all time. No player — not even Mantle — dominated on his level for the '50s and '60s when he roamed center for the Giants and racked up two MVP awards, four home run titles, four stolen base titles, and one batting title.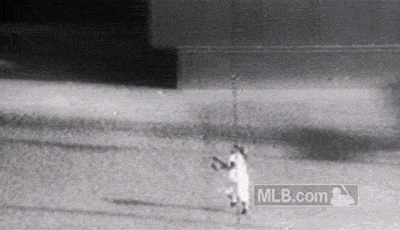 Among the jaw-dropping stats, Mays' 20 All-Star Game appearances sound almost fictional, but they happened. On top of it all, Mays made one of the greatest catches in World Series history in Game 1 of the '54 Fall Classic, when he won the only ring of his career. Considering his Ruthian output at the plate and his rating as the second-best defender in center field, anyone who wants to call Mays best ballplayer ever has a strong case.
Follow Eric on Twitter @EricSchaalNY
Statistics courtesy of Fangraphs and Baseball-Reference.