2 Chiefs Draft Picks, Rakeem Nunez-Roches and Ryan Succop, Will Represent Tampa Bay in Super Bowl 55
There's been plenty of talk highlighting the quarterbacks of Super Bowl LV. But little has been mentioned of two former Chiefs draft picks who currently play for the Tampa Bay Buccaneers. Rakeem Nunez-Roches and Ryan Succop are parts of the Bucs' success, even if they don't appear in many headlines. Let's look at the matchup and how Nunez-Roches and Succop landed in Tampa Bay.
The Super Bowl LV stack up
RELATED: Scotty Miller's Touchdown Will Haunt Aaron Rodgers and the Green Bay Packers for Years
While both teams have solid defenses, it's the offense that'll win the game — why? Well, look no further than the quarterbacks. It's the experienced, six-time Super Bowl champ Tom Brady versus Patrick Mahomes, the next generation star with a Super Bowl title already under his belt. Mahomes is touted as the next great quarterback. Kansas City fans expect him to make the Chiefs the next football dynasty.
The Chiefs are on a roll. They topped a solid Buffalo defense, and Mahomes has plenty of options with record-breaking tight end Travis Kelce or a slew of speedy wide receivers. Their secondary will need to step up and not let the Bucs receivers wreak havoc early on.
As for the Bucs, Brady needs to be on point. The game could easily come down to an offensive shootout, and he needs his receivers to be ready for action. As for the defense, they need to stop Mahomes. One thing's for sure: This Super Bowl battle of the quarterbacks will be a great show to watch!
Former Chiefs kicker Ryan Succop goes to Super Bowl LV with the Bucs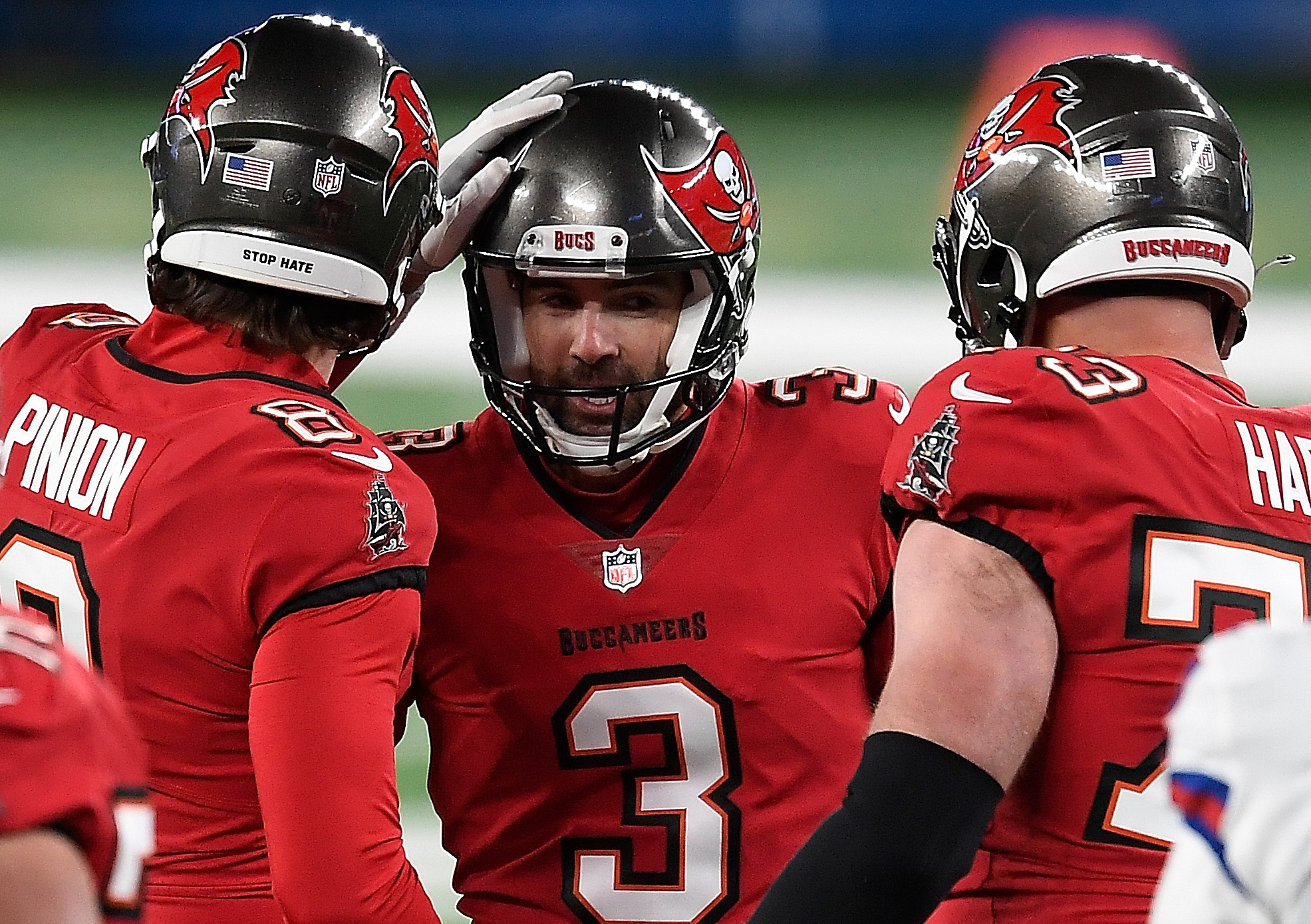 RELATED: Tom Brady and Patrick Mahomes Will Make NFL History One Second Into Super Bowl 55
Another factor that might make the game more interesting is revenge. Kicker Succop is a former Kansas City draft pick, and he's headed to the Super Bowl with his new team.
Succop was drafted by the Chiefs in 2009 and stayed with them until the beginning of the 2014 season when he was cut due to the salary cap. He played with Tennessee for a few years before signing with the Bucs in 2020. He's had a pretty solid career with an overall 83% field goal average.
Fans feel good about his performance too. In a recent Reddit forum, one commented, "I feel so good and confident every time he steps up for a FG from a reasonable distance. Not like 'this is automatic' but I have very little fear and a ton of confidence in him. You really can't ask for more than that from a kicker."
Another gushed, "This guy has been an absolute stud all season long, as clutch as any of our primary weapons. I'm getting your jersey too Succop, you deserve it."
Trash-talking former Chief, Rakeem Nunez-Roches
Another Chief draft pick that's now with the Bucs is Nunez-Roches. The defensive tackle played with the Chiefs for a few seasons before being waived. He eventually found his way to Tampa Bay. There, he upped his game in 2020. He bulked up but stayed quick on his feet. Now, he weighs around 320 instead of the 290 of prior seasons.
His size and speed aren't his only weapons either. He's known to be a consummate trash talker. During practice, he noticed Brady was struggling, and he wasn't about to let him off the hook. The Tampa Bay Times reports Nunez-Roches teased, "I see you struggling over there, No. 12."
When Brady noticed him, Nunez-Roches was thrilled. "It was awesome, though. I'm getting after Tom like I'm going to get after everybody else this year." With his size and speed, Nunez-Roches is looking to trash talk and stronghold his way against his former team. He wants them to know letting him go was a big mistake.