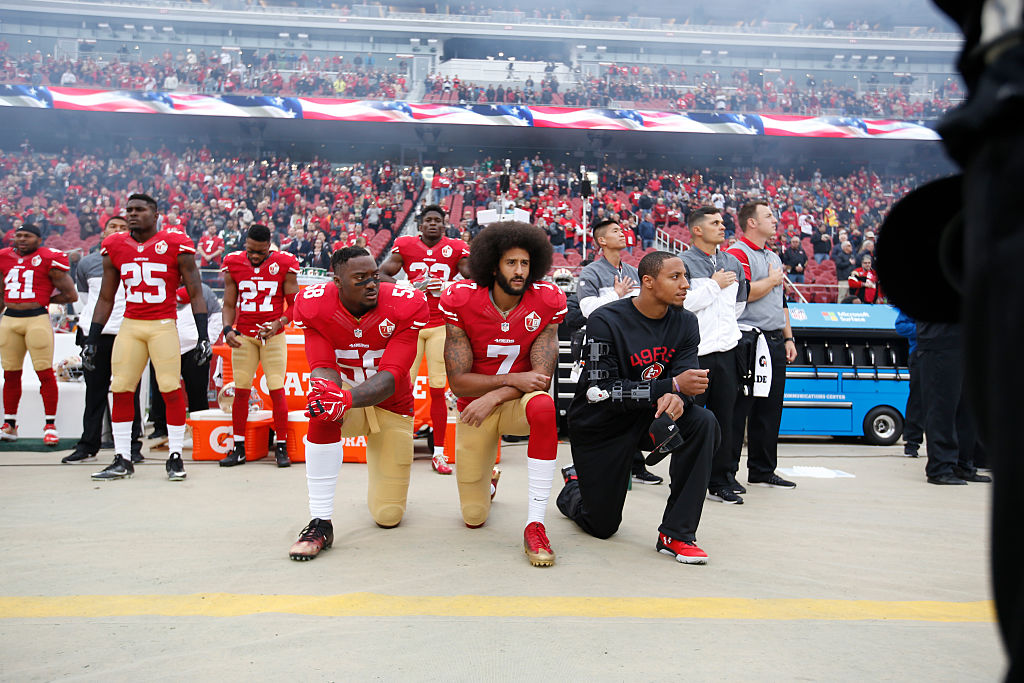 2 NFL Teams That Would Benefit From Signing Colin Kaepernick in 2019
Colin Kaepernick probably won't get an NFL job offer before the 2019 season begins, but here are two teams that should be on the phone.
Colin Kaepernick's career in the NFL is almost certainly over. It's not that he isn't good enough to play in the NFL; while he was far from spectacular over the course of his NFL career, he's certainly more talented than plenty of the backup quarterbacks taking up roster spots around the league. It's that he has two things working against him, which are his age and his media attention.
For team's that aren't in playoff contention, it makes a lot more sense to use backup quarterback spots on young players that could eventually develop into starters. And for teams that are in playoff contention, the media circus around Kaepernick and his protests could be viewed as a distraction that isn't worth dealing with for a backup quarterback.
But at the end of the day, winning is supposed to be the bottom line. And from a pure football perspective, these two teams would both likely be more competitive with Colin Kaepernick on their sidelines.
1. Philadelphia Eagles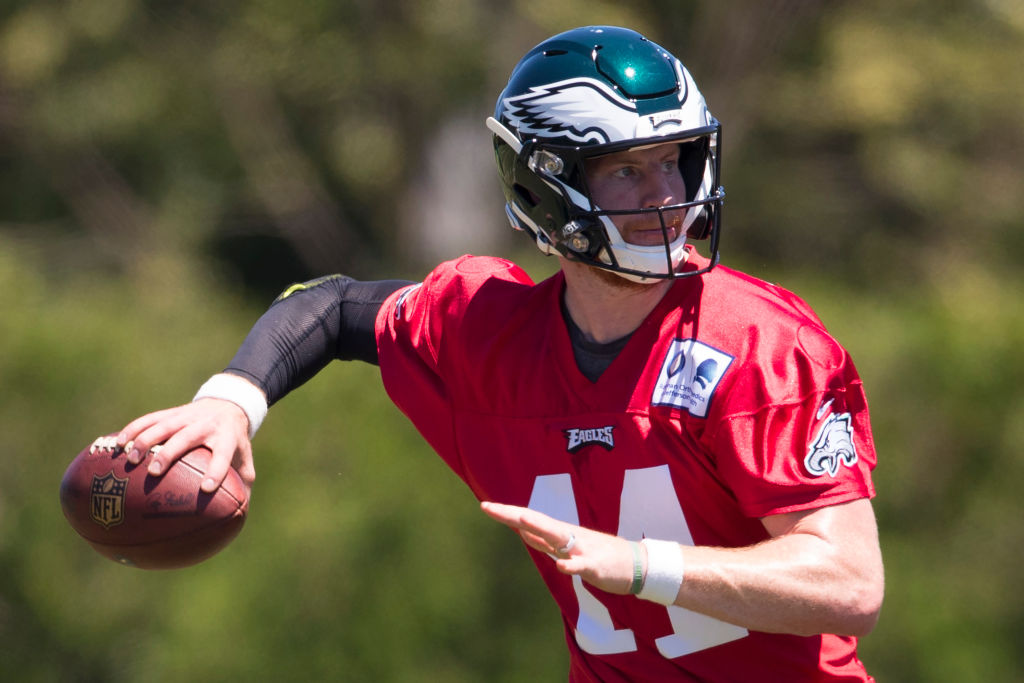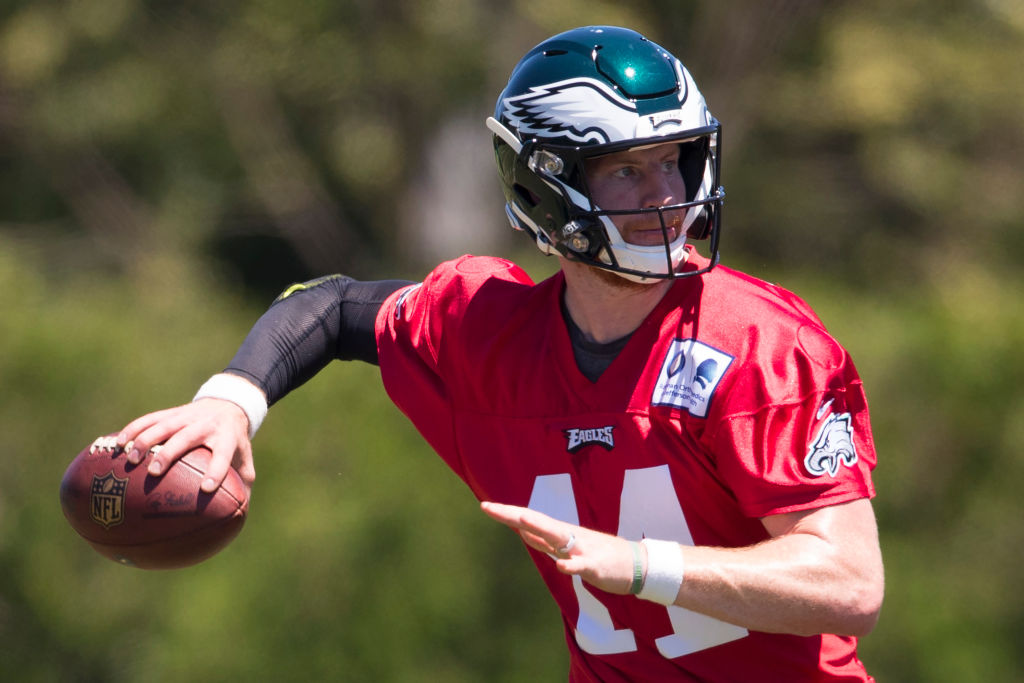 The Eagles know better than anyone how valuable an experienced backup quarterback is after Nick Foles led the team to a Super Bowl in 2017 in relief of Carson Wentz. Wentz is as talented as they come when he's on the field, but he's had each of his last two seasons cut short due to injury. With Foles no longer on the team, what happens if Wentz goes down early this year?
Philadelphia's primary backup, Nate Sudfeld, broke his wrist in Thursday's preseason game and will miss six to eight weeks. The third-string spot is being battled for by veteran Cody Kessler and fifth-round draft pick Clayton Thorson. Thorson looked terrible in his preseason debut going 2-for-9 with an interception. Kessler is 2-10 as an NFL starter and has a career passer rating of 83.7, over five points lower than Colin Kaepernick's 88.9 passer rating.
That's three backup quarterbacks with no playoff experience. One is on the shelf with a broken wrist. Kaepernick should at least be worth a preseason tryout here, no?
2. Jacksonville Jaguars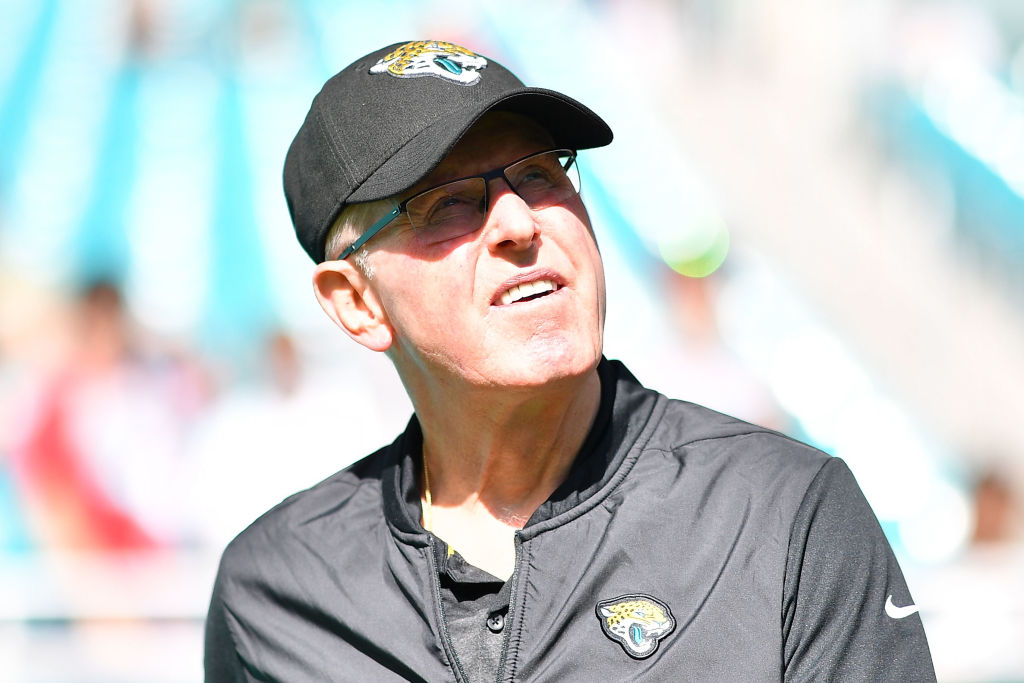 When asked about the possibility of signing Colin Kaepernick back in 2017, Tom Coughlin declared that the team wasn't interested. "No. We did the study, the research, and we weren't interested," Coughlin told the media. When asked to explain, he responded, "I'm not explaining it."
Two years later, an explanation would still be nice. The Jaguars moved on from Blake Bortles this offseason and signed Nick Foles to be their starting quarterback. Behind Foles, the Jaguars have three rookie quarterbacks battling for backup spots in Gardner Minshew, Tanner Lee, and Alex McGough.
This is a Jaguars team that is one year removed from advancing to the AFC Championship Game in 2017. Jacksonville hopes to bounce back from a down year in 2018 to be a Super Bowl contender again this year. An inexpensive, experienced veteran like Colin Kaepernick would be far more valuable to the team as an insurance policy to Foles and Gardner Minshew than Tanner Lee or Alex McGough will be in the third-string spot.
But it isn't meant to be
Colin Kaepernick has reportedly done a great job of keeping in shape throughout his extended absence from the NFL. If anyone comes calling, it appears that he'll be ready.
But with each season that passes, that call becomes less and less likely to come. Kaepernick might have been able to survive the media backlash that he endured while standing up for (or more accurately, kneeling for) what he believed in if he were an elite starting quarterback, but as a fringe starter, the league has been all too willing to cut ties.