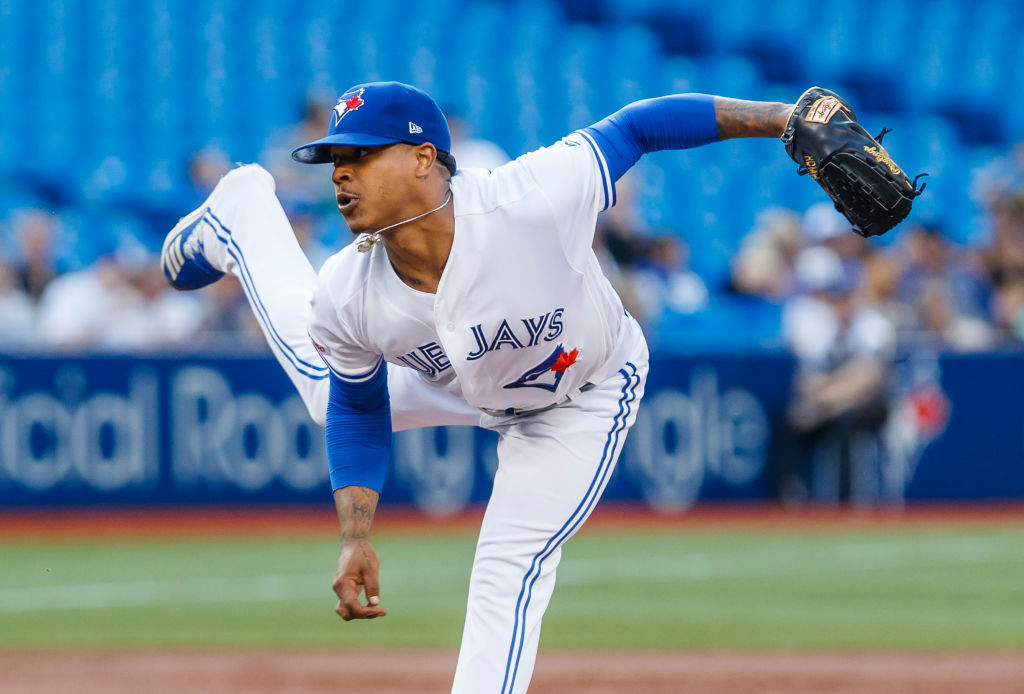 2 Potential Explanations for the New York Mets Acquiring Marcus Stroman
Everyone expected the New York Mets to be sellers at the MLB trade deadline. They decided to be buyers instead, trading for Marcus Stroman.
With a record of 50-55 so far in 2019, the New York Mets are 11.5 games out of first place in the National League East and six games back in the NL wild-card race. Conventional wisdom suggested that the Mets would be sellers at the MLB trade deadline, but the Mets had other plans as they went out and traded for Toronto Blue Jays ace Marcus Stroman.
The Mets gave up a pair of pitching prospects, Anthony Kay and Simeon Woods Richardson, in exchange for the 28-year-old Stroman. Stroman is under team control for one more season. This was an unorthodox move, to say the least, but here are two reasons why the Mets might have made it.
1. They plan to keep Noah Syndergaard and be competitive in 2020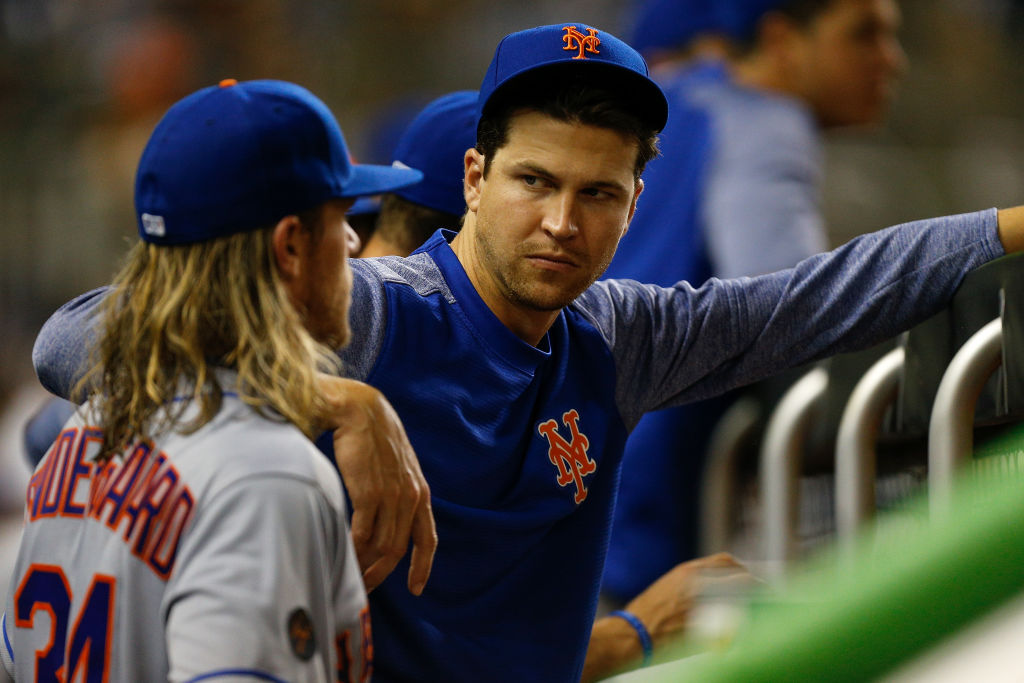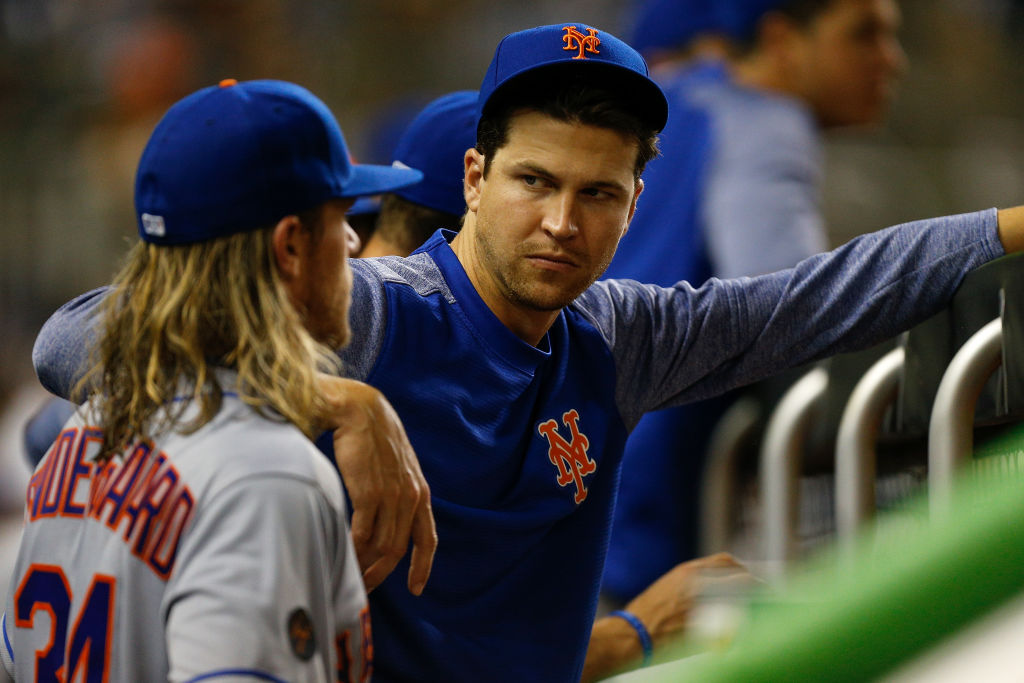 When the New York Mets sent Jay Bruce, two relief pitchers and two prospects to the Seattle Mariners in exchange for second baseman Robinson Cano and closer Edwin Diaz last offseason, they did so with the intention of being a playoff contender in 2019. The Mets were just two seasons removed from back-to-back playoff berths in 2015 and 2016 and hoped to get back on track with these moves.
It didn't work out. Cano and Diaz have struggled this season, the team's offense has been generally underwhelming (with the exceptions of Pete Alonso and Jeff McNeil), and the pitching staff behind Jacob deGrom has under-performed as well.
But what would trading Noah Syndergaard away really accomplish? As a recent Baseball America article pointed out, only 20.1% of prospects acquired at the trade deadline from 2003-2014 have gone to spend two or more seasons in the majors with a positive WAR. In other words, four out of every five prospects traded at the deadline winds up being a dud.
Noah Syndergaard is no dud. He's having an off-year this year, but he's still only 26-years-old and throwing the ball well. Instead of trading him, why not keep him and try to build a potential playoff team around a loaded staff of deGrom, Syndergaard, and Marcus Stroman in 2020?
2. They plan to trade Syndergaard for a better package than they gave up for Stroman
On the other hand, this could just be a case of the Mets trying to have their cake and eat it too. Marcus Stroman is having a career year this season with a 2.96 ERA and a 1.23 WHIP. In 20 appearances against National League teams over his career, Stroman has a 2.93 ERA.
There is no reason to believe that Marcus Stroman can't be an extremely effective pitcher for the Mets. He would also be cheaper to extend with a long-term contract than Noah Syndergaard would be; Stroman has a 3.76 ERA, a 1.28 WHIP, and a 7.2 K/9 in his career compared to Syndergaard's 3.21 ERA, 1.16 WHIP, and 9.8 K/9. Syndergaard is two years younger, too.
So it's possible that the Mets may just be hedging their bets. If New York gets a better trade package for Noah Syndergaard than they gave up for Marcus Stroman, it basically works out to a minor upgrade to the prospect pool for a minor downgrade to the current roster. This could be more palatable to the Mets than sacrificing the present for the future is.
It's a good trade for the Mets either way
Maybe someday, Anthony Kay or Simeon Woods Richardson will develop into the ace of the future for the Toronto Blue Jays and make this deal look foolish. But in the here-and-now, Marcus Stroman is a proven commodity with a skill set that should allow him to thrive in the National League.
The Mets just signed Jacob deGrom to a five-year, $137.5 million extension last offseason. The prospect pool ranks among the worst in the majors. There isn't a clear path to a World Series victory for the New York Mets, but staying in win-now mode and going for it in deGrom's prime seems to have a much better chance of working than blowing it all up and starting over does.
And if next year is a bust too? Have the fire sale then.