2 Potential Matchups For Israel Adesanya After His UFC 243 Win
Israel Adesanya entered the UFC with a perfect 11-0 record across his MMA career, earning all 11 of those wins by way of knockout. The Nigerian star rapidly ascended the middleweight rankings in the UFC, opening his career with the promotion with a 6-0 run that included three 'Performance of the Night' awards and an interim UFC Middleweight Championship win over Kelvin Gastelum at UFC 236.
The interim title victory paved the way for Adesanya to unify the championship with a fight against Robert Whittaker. He did exactly that at UFC 243, improving to 18-0 as a professional and becoming the official UFC Middleweight Champion with a second-round knockout win over Whittaker. With the title around his waist and his undefeated record still intact, who does Israel Adesanya fight next?
1. Paulo Costa vs. Israel Adesanya
The next logical fight for Adesanya, and the one most likely to happen, is a middleweight title bout against Paulo Costa. Immediately after the fight, Israel Adesanya called out the No. 1 contender to his new championship.
"You know who's next," Adesanya said in his post-fight interview. "I've got this overly inflated balloon animal. This heavy-ass Ricky Martin wannabe." Adesanya continued, "I don't like this guy. This is a guy, I want to rearrange his face." The camera panned over to Costa, who stood up and made a 'bring it on' motion with his hands, as the new champion was making these remarks.
Paulo Costa, who is 13-0 as a professional with a 5-0 record in the UFC so far, expressed how badly he wants this fight on the ESPN+ post-match show. "We have only one fight to do," Costa said. "One fight to make up. It's me against Israel. I want this fight with all my soul. I will take his head off of this cage. Man, you don't know how much I want this fight."
Steady trash talk has already commenced between these two middleweights. They are both undefeated. This will in all likelihood be Israel Adesanya's next fight, unless…
2. Jon Jones vs. Israel Adesanya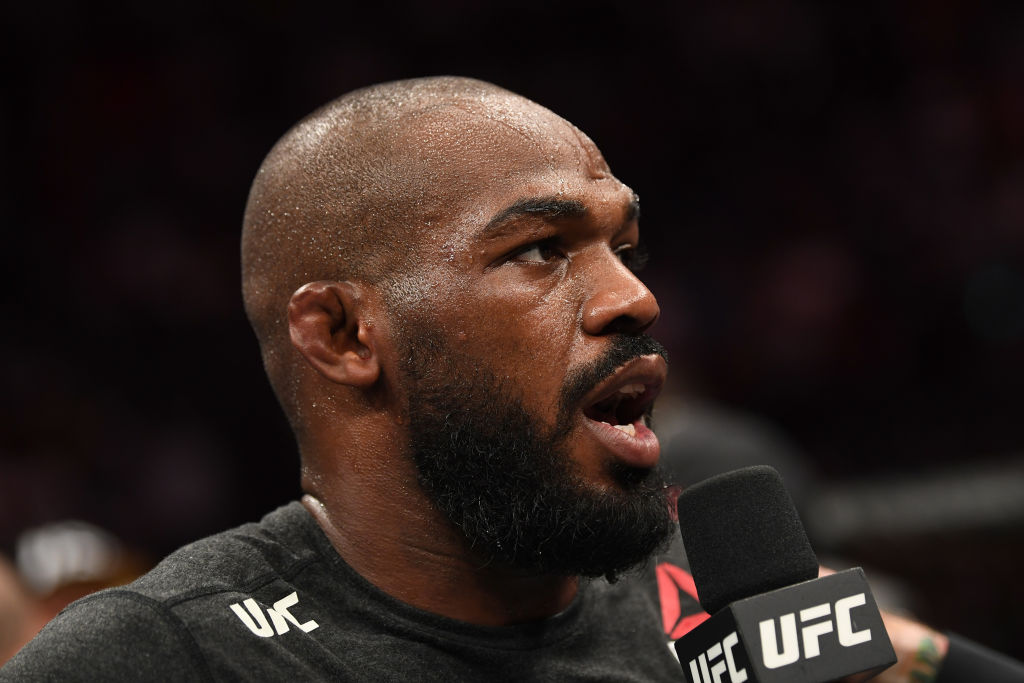 …he decides to move up in weight for a super-fight with Jon Jones. Jones clearly wants the fight as he's been insulting Adesanya on Twitter this month.
"Keep convincing yourself that one day you'll be ready to face a boss like me," Jones said in one of the tweets. "I'll keep convincing myself that when that day comes, I will make you my absolute [expletive]."
At this moment in time, Isreal Adesanya appears to be focused on defending his title. "I just have to do what I have to do," Adesanya told ESPN's Ariel Helwani. "I have to defend my belt. I just defended my belt, and I am the new unified king. There's three more killers, four more killers I have to [expletive] up at middleweight first. And then, then I will move up in weight, then I'll jump up and [expletive] this guy [up]."
The Paulo Costa fight may make more sense at the moment, but what if negotiations on that fight hit a snag, or the trash talk between Jones and Adesanya reaches a breaking point that can only be resolved in the octagon? Jon Jones is one of the biggest stars in the UFC, and a fight between these two would be a massive draw.
Odds on these potential fights
Per BestFightOdds, Israel Adesanya is currently going off as a +375 underdog (bet $10 to win $37.50) in a potential bout with Jon Jones. Jones is a -550 favorite (bet $55 to win $10) in this hypothetical matchup.
In a title defense against Paulo Costa, Adesanya opened as a slight favorite at -140. Costa opened as a +120 underdog despite the size and strength advantages he would have in this fight.
Regardless of who Israel Adesanya fights next, it's going to be must-see TV. He's a legitimate superstar in the making.