2 Reasons Oklahoma QB Jalen Hurts is a Heisman Trophy Frontrunner
In our latest look at the top five Heisman Trophy contenders, Jalen Hurts was at the top of the list for the second straight week. The stats speak for themselves; Hurts has thrown for 591 yards and six touchdowns while rushing for 223 yards and three touchdowns through his first six quarters of play in 2019.
Lincoln Riley obviously deserves some credit for his quarterback's hot start as this is the third straight year that he is putting his quarterback in a position to win the Heisman Trophy after Baker Mayfield won it in 2017 and Kyler Murray won it in 2018. But beyond the system and the stats, there are two key reasons that Jalen Hurts is thriving at Oklahoma.
1. Jalen Hurts is a workout warrior
Jalen Hurts has been a workout warrior since his days with the Alabama Crimson Tide. As a freshman he was already one of the strongest players on the team, squatting 500 pounds and showing off significant strength in other exercises including the bench press and deadlift.
In February, a video of Hurts squatting 600 pounds with the Oklahoma Sooners went viral. The senior quarterback also works on his agility and runs a sub-4.50 40-yard dash. His combination of strength and speed makes him an extremely dangerous runner, and Oklahoma is utilizing that ability more than Alabama did.
2. He's never satisfied
On Saturday, September 7, the Oklahoma Sooners crushed the South Dakota Coyotes 70-14. Jalen Hurts only played in the first half of the game, passing for 259 yards and three touchdowns and rushing for 47 yards in his limited game time. Most quarterbacks would be satisfied with this performance. Not Jalen Hurts.
Oklahoma's strength and conditioning coach Bennie Wylie posted pictures of Hurts working out after the game in the late evening. When asked about this workout in a media session, Hurts said that he had something on his mind, which led to the workout. When asked what was on his mind, he didn't hesitate with an answer: "getting more work in."
This is consistent with a post-game interview he gave after his incredible six-touchdown performance against Houston. Despite playing a near-perfect game, Hurts was clearly dissatisfied and kept insisting he had more work to do.
"We've gotta get right, we've gotta get better, we've gotta take more steps," Hurts said after that win. "Sloppy play, really trusting it, just executing better. We've gotta execute better." All this after putting up 332 passing yards, 176 rushing yards, and six total touchdowns with only three incomplete passes.
A chip on his shoulder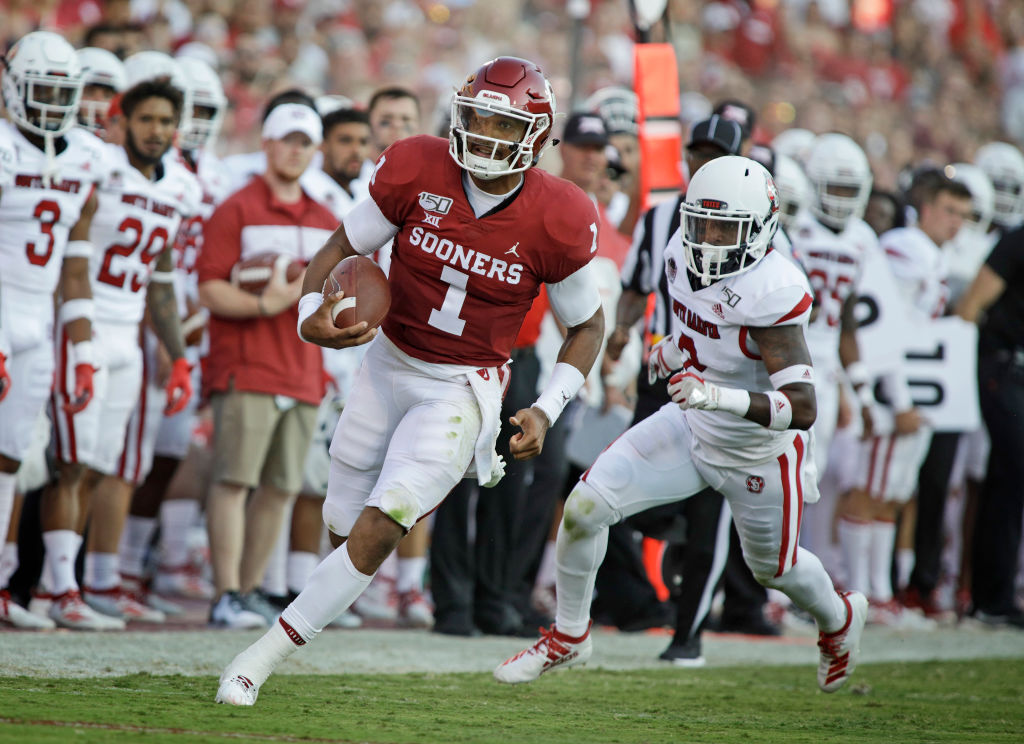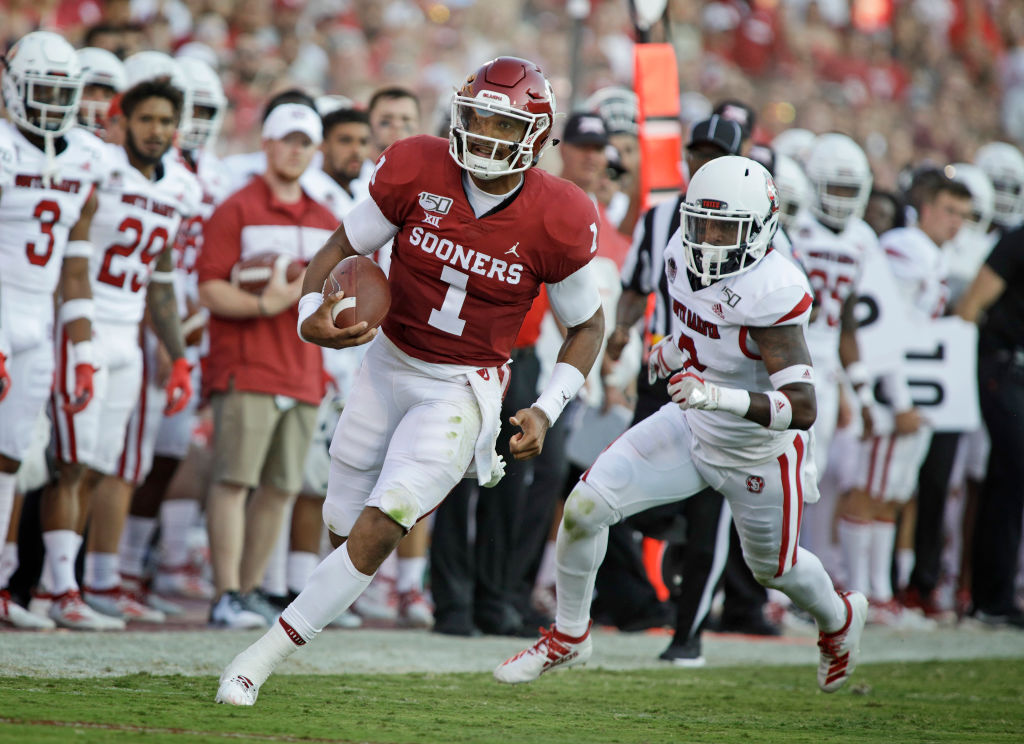 After losing to the Clemson Tigers in the 2017 College Football National Championship Game, Jalen Hurts used a picture of Clemson celebrating the victory as his cell phone background to use as motivation.
Losing the starting job to Tua Tagovailoa at Alabama undoubtedly affected Hurts. But to his credit, he never pouted about it last season or left the team mid-year; he stayed on board as Tagovailoa's backup out of respect to his teammates and program. And now he can use that experience as added motivation this season.
Tremendous drive and work ethic, a chip on his shoulder, raw talent, and a brilliant offensive-minded coach all adds up to the potential of a pretty special season in Norman this year for Jalen Hurts.