2 Reasons Why the Houston Rockets Top Their Projected 52 Wins in 2019
The Houston Rockets went 53-29 during the regular season in 2018-19. After defeating the Utah Jazz 4-1 in the first round of the playoffs, the Rockets went on to lose in the second round to the Golden State Warriors in six games.
Houston was in need of a reboot after another failed playoff run in the James Harden era, and the team got precisely that in a trade for Russell Westbrook this offseason. It's championship or bust for the Rockets this season, but before they get another crack at the playoffs, they'll need to navigate through the regular season. Here are two reasons why Houston will go over their projected win total of 52 wins.
1. Russell Westbrook is a substantial upgrade over Chris Paul
There has been plenty of debate in recent weeks over whether or not two ball-dominant players like Westbrook and Harden can co-exist. It's a fair question to ask and an interesting one to consider.
But let's not overthink this. Russell Westbrook is one of the best players in the NBA. He's 30-years-old, a former NBA MVP, he has an incredible motor, and he has averaged a triple-double for three straight seasons.
Chris Paul is 34-years-old. He has missed at least 21 games in each of his last three seasons due to injury. On and off the court, Paul was clashing with James Harden over their playing styles and personality differences. He had the worst season of his career in 2018-19 averaging only 15.6 points per game.
Russell Westbrook says that he is willing to sacrifice statistics for the sake of winning a title. Maybe that's true, or maybe as the season wears on Westbrook will become unhappy with how he is fitting into Mike D'Antoni's offense and become disgruntled. Even in this scenario, the Rockets are still a better team in 2019-20 than they were in 2018-19; who wouldn't take a disgruntled Russell Westbrook over a disgruntled Chris Paul?
2. Houston historically dominates in the regular season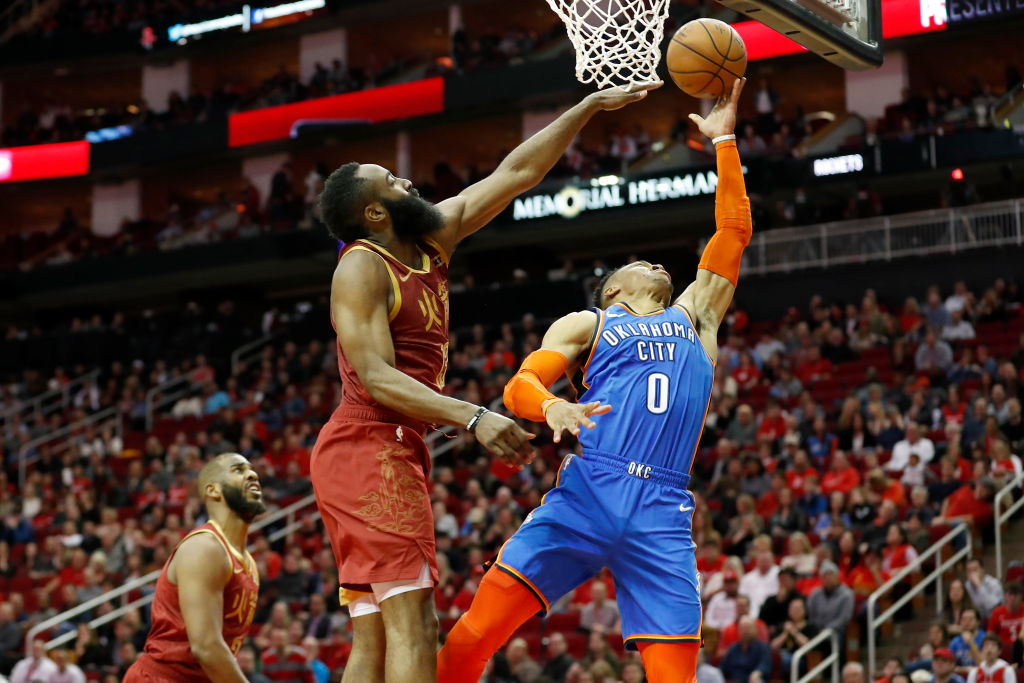 Some people believe that Mike D'Antoni's system can't lead a team to an NBA Championship. His history to date hasn't proven otherwise. But regardless of how you feel about his system in the playoffs, it has worked for the Rockets in the regular season.
In D'Antoni's first three seasons in Houston, the Rockets have finished the regular season with records of 55-27, 65-17, and 53-29. James Harden has flourished under D'Antoni, averaging 31.9 points and 9.2 assists per game over the last three seasons and winning the NBA MVP Award in 2017-18.
Even before D'Antoni arrived, Harden led the Rockets to a 54-28 record in 2013-14 and a 56-26 record in 2014-15. Houston's 41-41 record in 2015-16 was the only time in the last six seasons that the Rockets haven't had more than 52 wins.
The playoffs are where the real test begins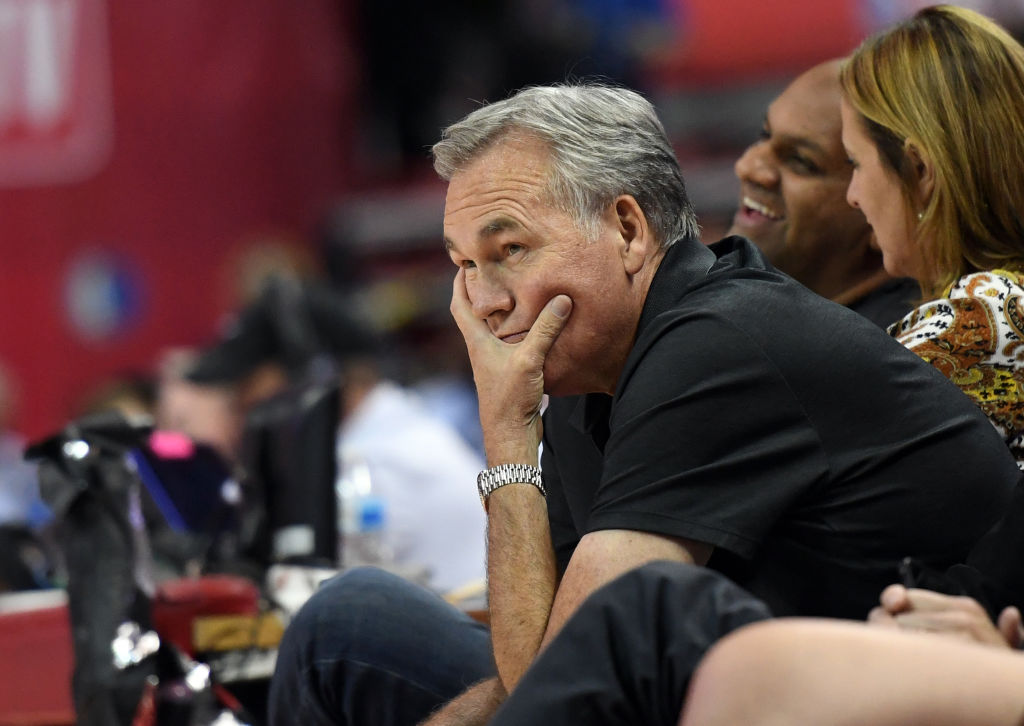 Mike D'Antoni has never been to the NBA Finals. Westbrook and Harden went once before as teammates of Kevin Durant on the Oklahoma City Thunder in 2012, falling short in five games against the Miami Heat. Neither has been back since.
It's fair to be skeptical of how this pairing will work in this system, especially when the playoffs roll around. But in the regular season? Houston will have the chance to have one of Russell Westbrook or James Harden on the floor at all times, and the Rockets have a solid supporting cast including Clint Capela, Eric Gordon and P.J. Tucker as well.
Barring any injuries, this team will finish the regular season closer to 60 wins than it does to 50.