20 Best NBA Players Who Went Undrafted
Players from all over the world, including college athletes and foreign pros, enter the NBA draft each summer. Most of the biggest NBA stars originate from the first 10 picks in the draft. But sometimes teams find star players in the latter portion of the first round and even, rarely, in the second round. Players who go undrafted don't often turn into All-Stars, put up big numbers, or even become solid role players. But, every once in awhile, a great NBA player goes completely undrafted.
20. Kent Bazemore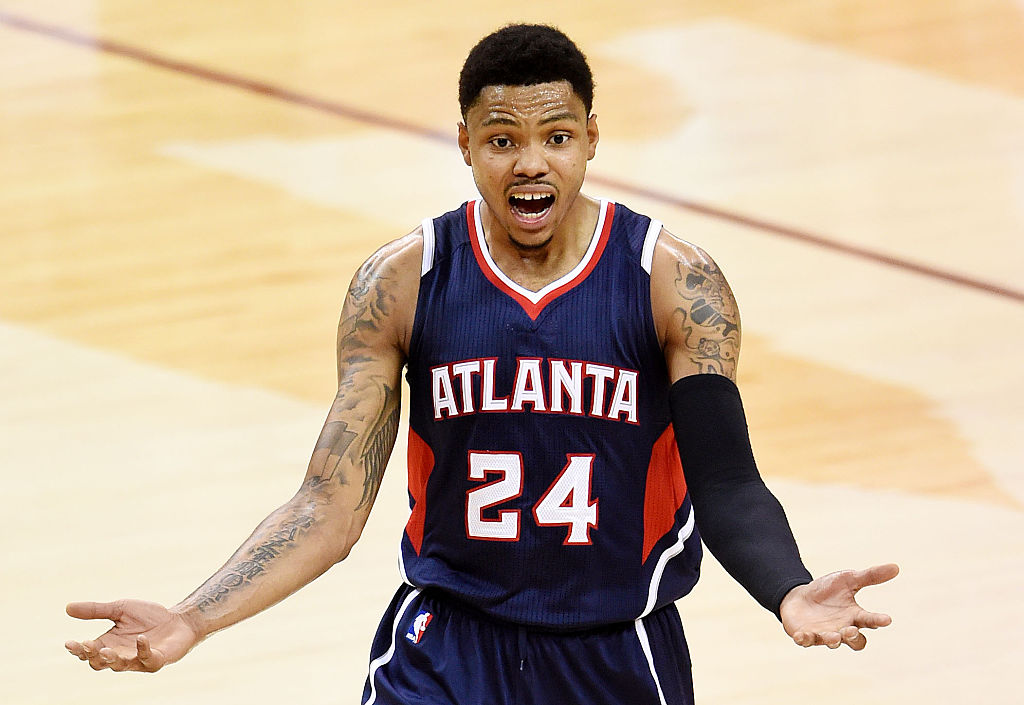 When Atlanta Hawks shooting guard Kent Bazemore signed a four-year, $70 million contract last summer, he officially became the highest-paid undrafted NBA player in the history of the game. He hasn't exactly lived up to his contract yet, averaging 10.1 points on 36.2% shooting so far this season. However, he still has three more years to make it worthwhile. For his career, Bazemore has averaged 6.8 points on 34% shooting from three-point range.
19. Chris Andersen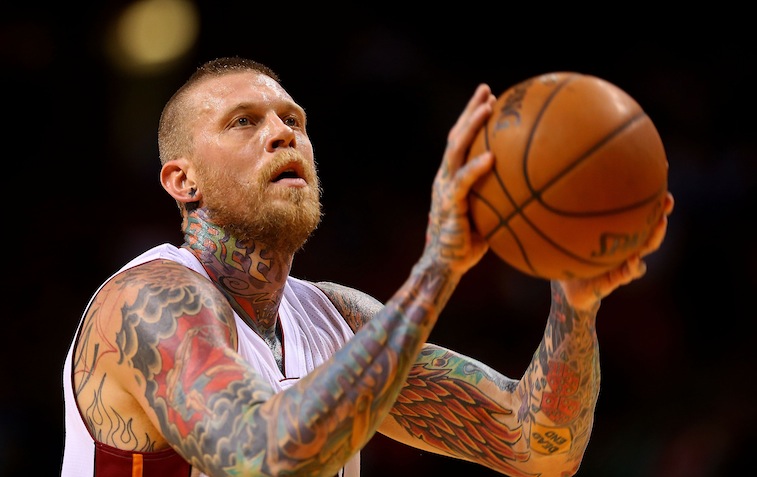 Having recently torn his ACL, Cleveland Cavaliers forward Chris "Birdman" Andersen may have played his last game in the NBA. But he's had a tremendous run for a player who was never even drafted. Since 2001-02, Andersen has played in 15 seasons with the Cavs, Memphis Grizzlies, Miami Heat, Denver Nuggets, and New Orleans Hornets — winning a championship in 2012-13 with the Heat. He's averaged 5.4 points and five rebounds in his career, which are modest numbers. But he's best known for his hustle, effort on defense, and shot-blocking abilities.
18. Reggie Evans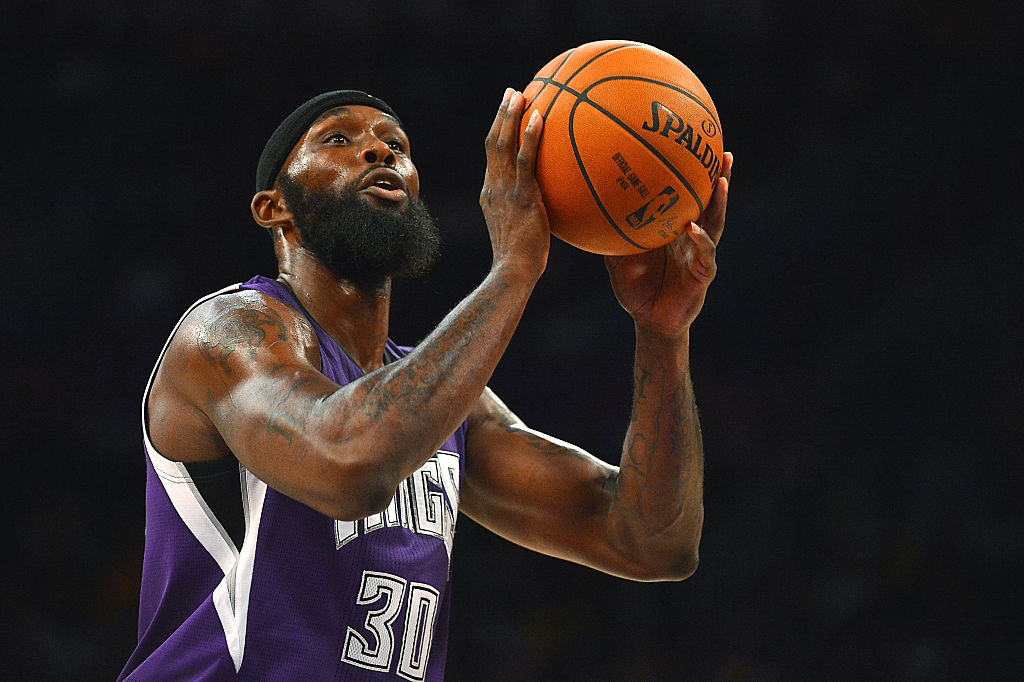 Originally signed by the Seattle Supersonics back in 2002 after playing just two seasons in college at Iowa, forward Reggie Evans not only earned his way onto the Sonics roster but made his way into the starting lineup. Evans started 60 games as an undrafted rookie, averaging 3.2 points and 6.6 rebounds per game. Eventually, he had two seasons in which he averaged more than 11 rebounds per game. Evans finished his 13-year NBA career with 7.1 rebounds per game. He was nothing more than a role player, but he did a great job in his specialty.
17. Mike James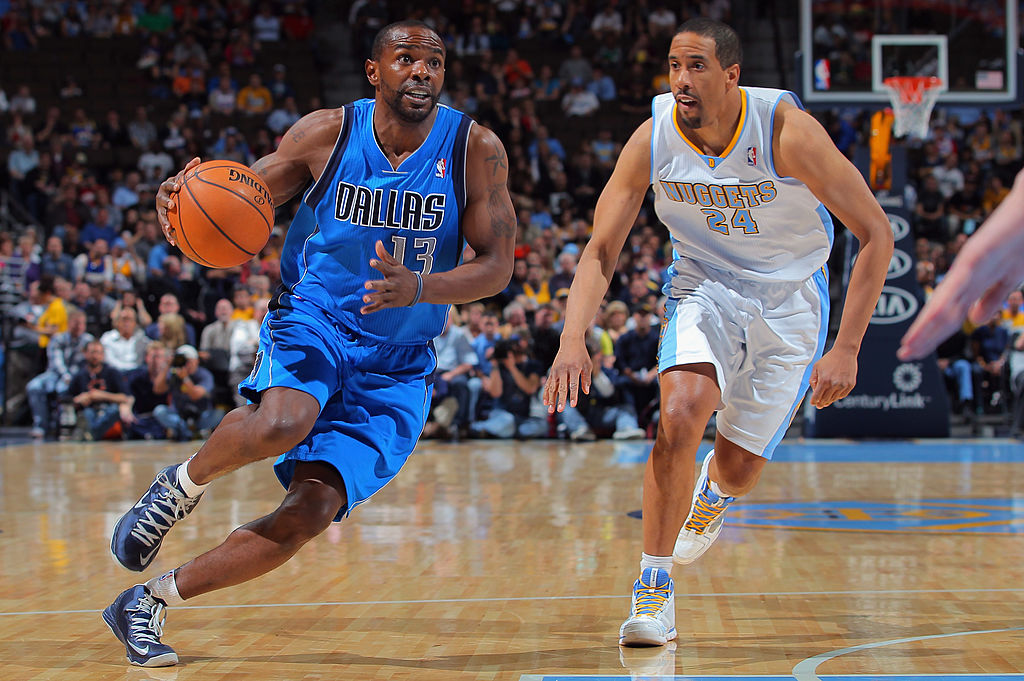 Undrafted back in 1998, point guard Mike James finally broke into the NBA at the age of 26 with the Miami Heat in 2001-02. He quickly developed into a solid backup point guard and three-point specialist. By his fifth year in the league he was playing for the Toronto Raptors, had earned a starting job, and was having the best season of his career. James averaged 20.3 points and 5.8 assists in 37.0 minutes per game in 2005-06. He finished his 12-year NBA career with averages of 9.9 points and 3.5 assists per game while shooting 37.9% from three-point range.
16. Chucky Atkins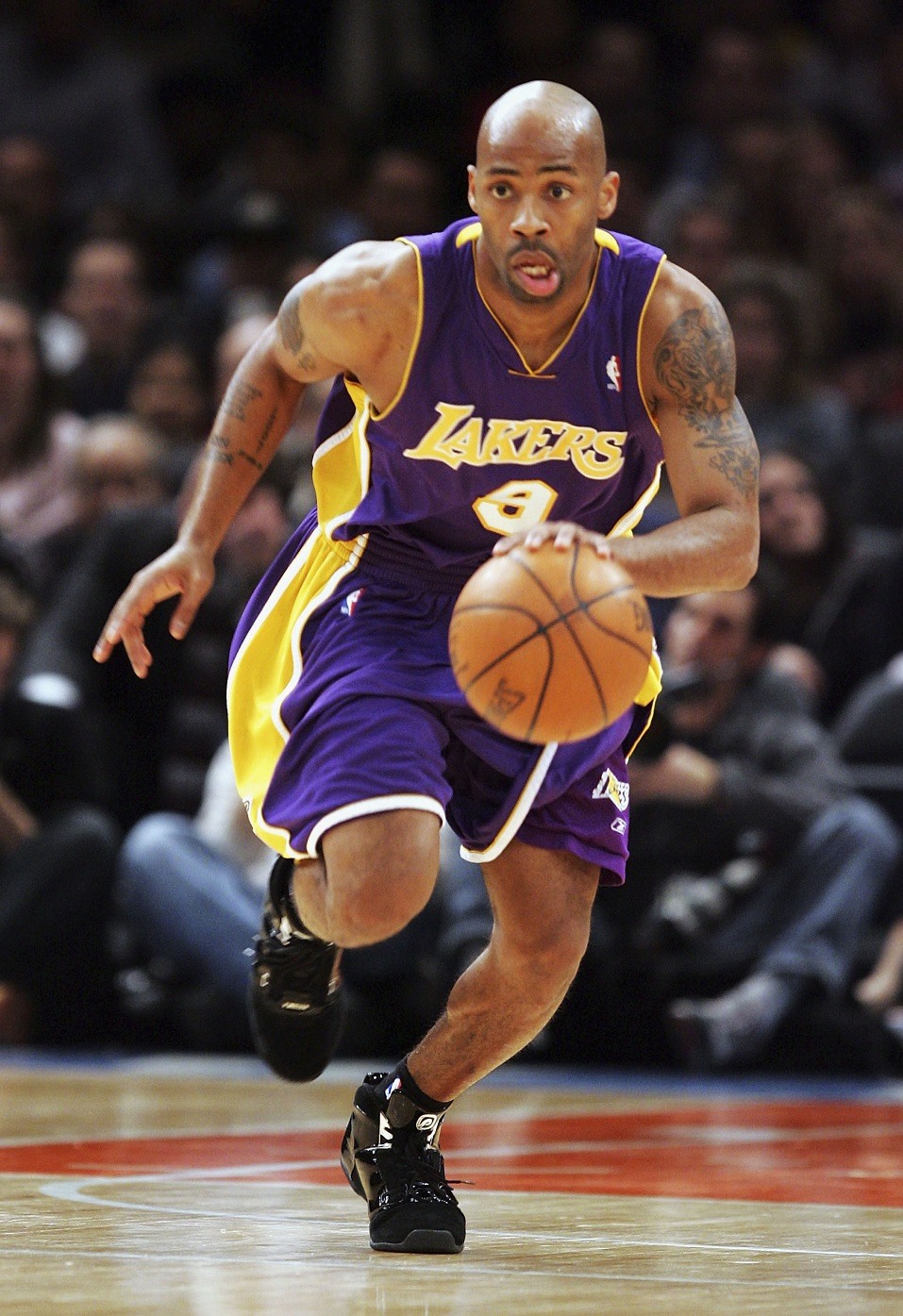 Like James, point guard Chucky Atkins played four years in college and went undrafted back in 1996. He finally made his NBA debut at 25 in 1999, playing for the Detroit Pistons. He played in 82 games that year, all off the bench, and averaged 9.5 points and 3.7 assists per game while backing up Lindsey Hunter. Atkins forced his way into the starting lineup eventually. He peaked in 2004-05 with the Los Angeles Lakers when he started all 82 games and averaged a career-best 13.6 points to go along with 4.4 assists per game. Atkins played 11 years in the NBA.
15. Anthony Morrow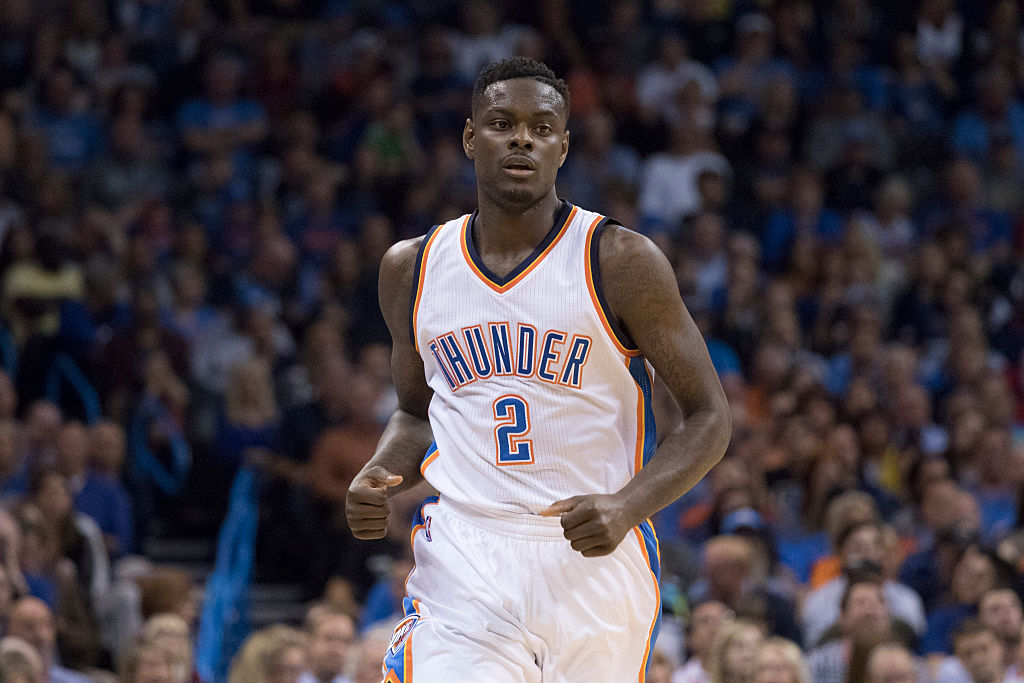 A four-year college player who served as a three-point specialist at George Tech, forward Anthony Morrow went undrafted and signed as a free agent to the Golden State Warriors in 2008. He ended up serving as a role player for the Warriors, averaging 10.1 points in his rookie year and 13.2 points in his second season in the NBA. During Morrow's first year in the league, he led the NBA in three-point percentage at 46.2%. He's a career 41.9% shooter from beyond the arc in his nine years with six different franchises.
14. Andres Nocioni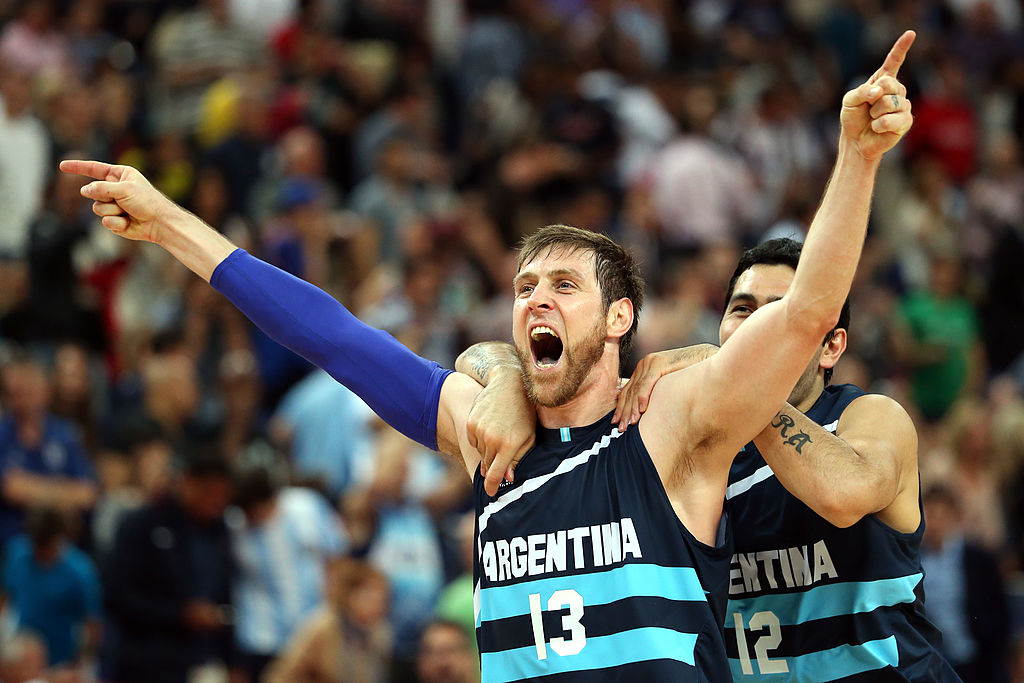 Signed as a free agent by the Chicago Bulls back in 2004, Andres Nocioni entered the NBA without the fanfare of his countrymen, Manu Ginobili and Luis Scola (who followed Nocioni in 2007). He had a solid rookie season with the Bulls as he averaged 8.4 points per game. But he really broke out in his second year.
Developing a more consistent three-point shot, Nocioni averaged 13.3 points on 37.7% shooting from downtown in his second-through-fourth seasons in the NBA. Eventually, he'd have stops in Sacramento and Philadelphia before going back to finish out his career in Argentina after eight seasons in the league.
13. J.J. Barea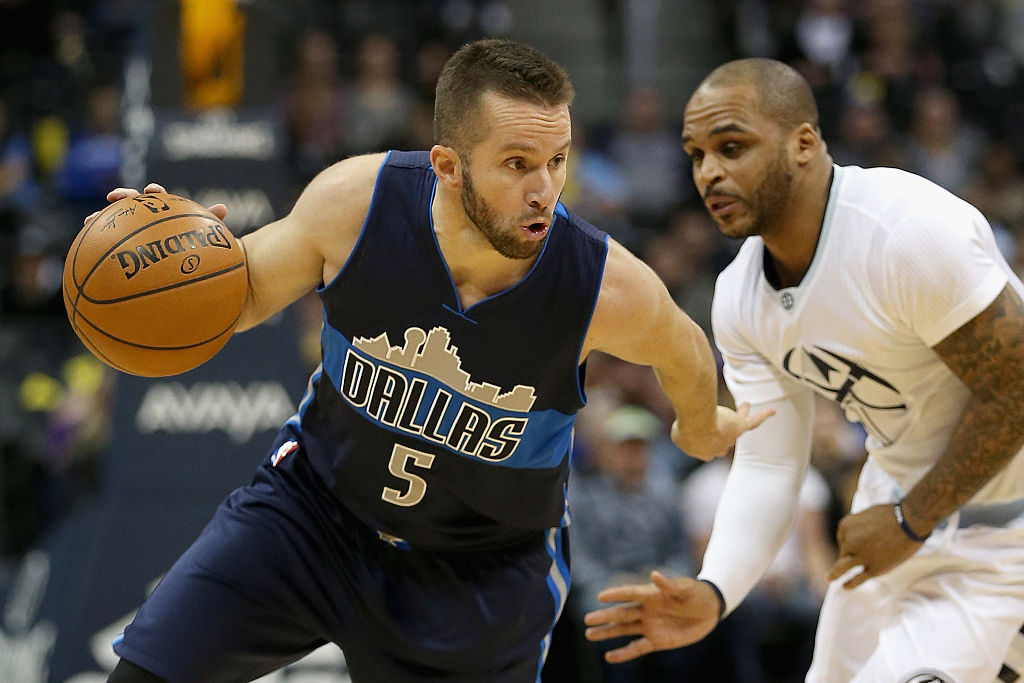 After playing four years at Northeastern University, point guard Jose Juan (J.J.) Barea entered the NBA draft in 2006. Nobody selected him, however, and he ended up on an unguaranteed contract with the up-and-coming Dallas Mavericks. Eventually, Barea forced himself into the job as primary backup to Devin Harris — and then eventually Jason Kidd. Barea stuck around in Dallas long enough to be a part of the 2011 NBA championship team, before moving on to play with the Minnesota Timberwolves and then back to the Mavericks. Barea has career averages of 8.6 points and 3.5 assists per game through 11 seasons in the league.
12. Jeremy Lin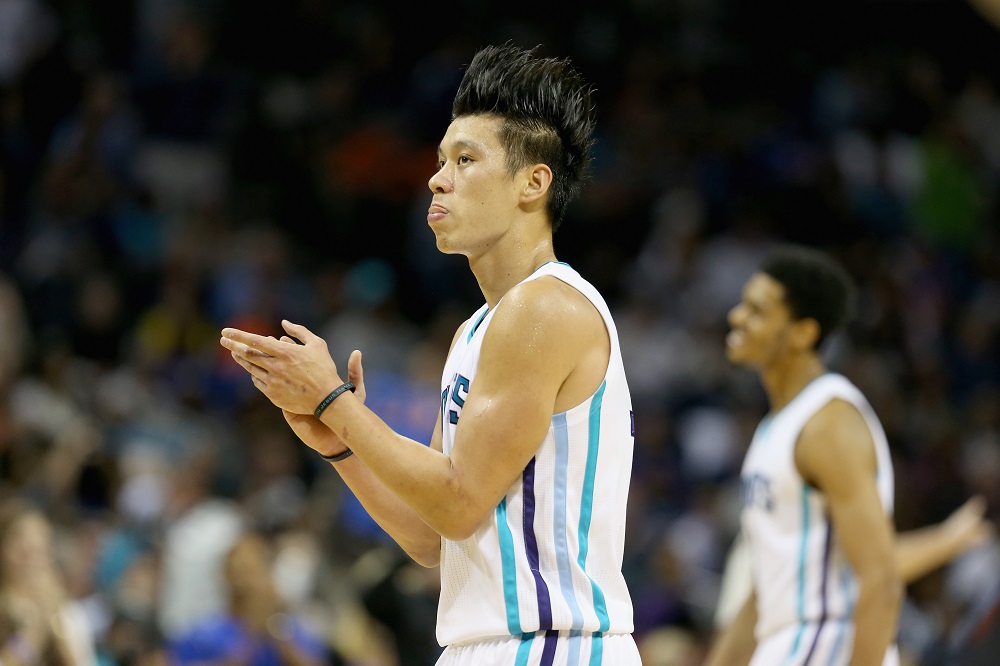 Most remember point guard Jeremy Lin from the "Linsanity" craze of 2012. Back then he was in his second season in the NBA and playing for the New York Knicks. The team had lost Carmelo Anthony, and turned to the undrafted point guard as an unlikely source of scoring. Lin started 25 games for the Knicks, averaging 14.6 points overall and 18.2 points once joining the starting rotation. He never really became a star, but Lin has forged a career as a quality backup point guard. He has career averages of 11.8 points and 4.4 assists per game.
11. Udonis Haslem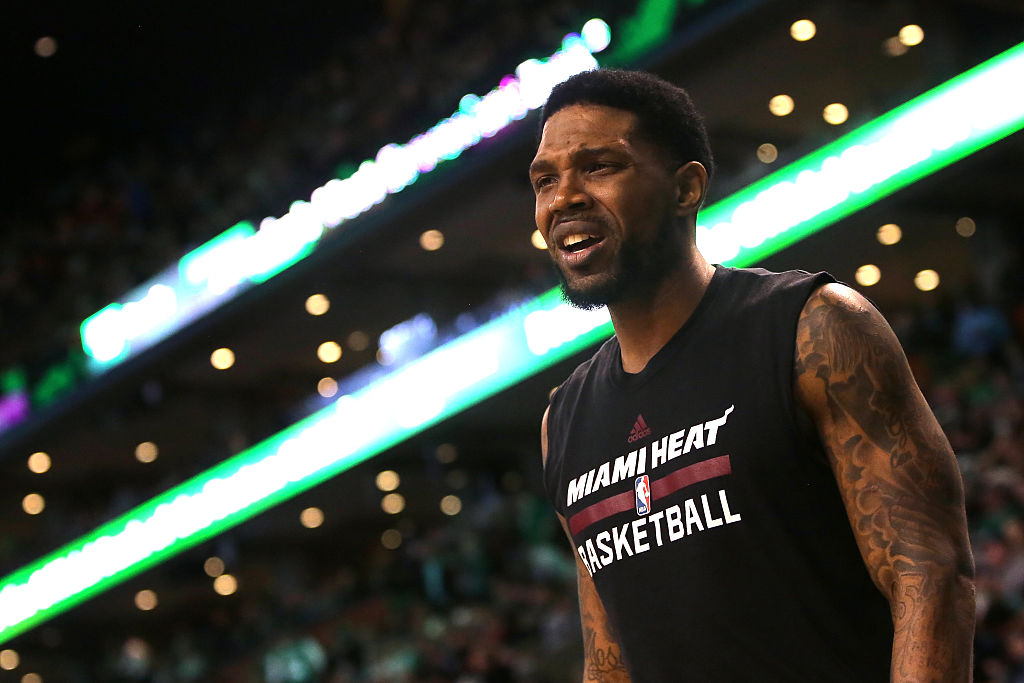 With the fifth overall pick in the 2003 NBA draft, the Miami Heat selected…Dwyane Wade. But then later that summer, they signed an undrafted forward a year removed from college named Udonis Haslem. The 23-year-old played well as a rookie, getting into 75 games and starting 24. He quickly developed into a solid role player for the Heat. Haslem is now 36 and has played 13 years in the NBA — all in Miami — and has been a major part of three championship teams. He's averaged 7.8 points and 6.9 rebounds per game in his career.
10. Raja Bell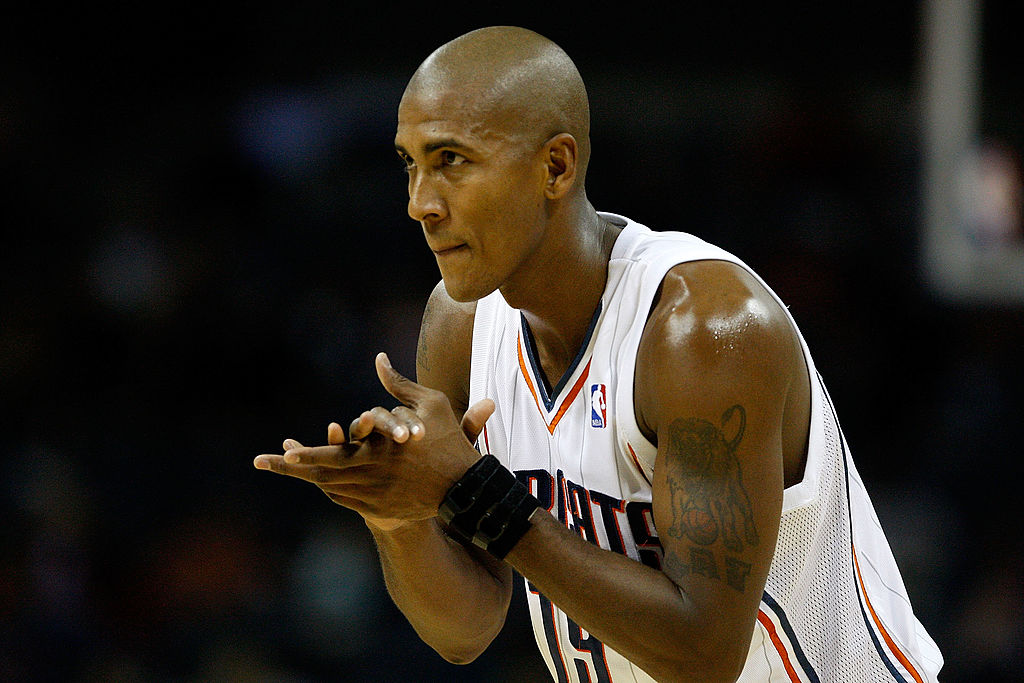 After going undrafted in 1999, guard Raja Bell eventually found his way onto the Philadelphia 76ers roster in 2000-01. He played sparingly in his first season, averaging just 1.0 points in five games. But he developed into a role player over the next two years. Then came a big leap for Bell, who finally started to get regular playing time in 2003-04 with the Utah Jazz. From that season forward (a total of nine years in the NBA), Bell averaged 11.8 points in 32.1 minutes per game, starting in 435 of 522 games in which he'd play.
9. Bruce Bowen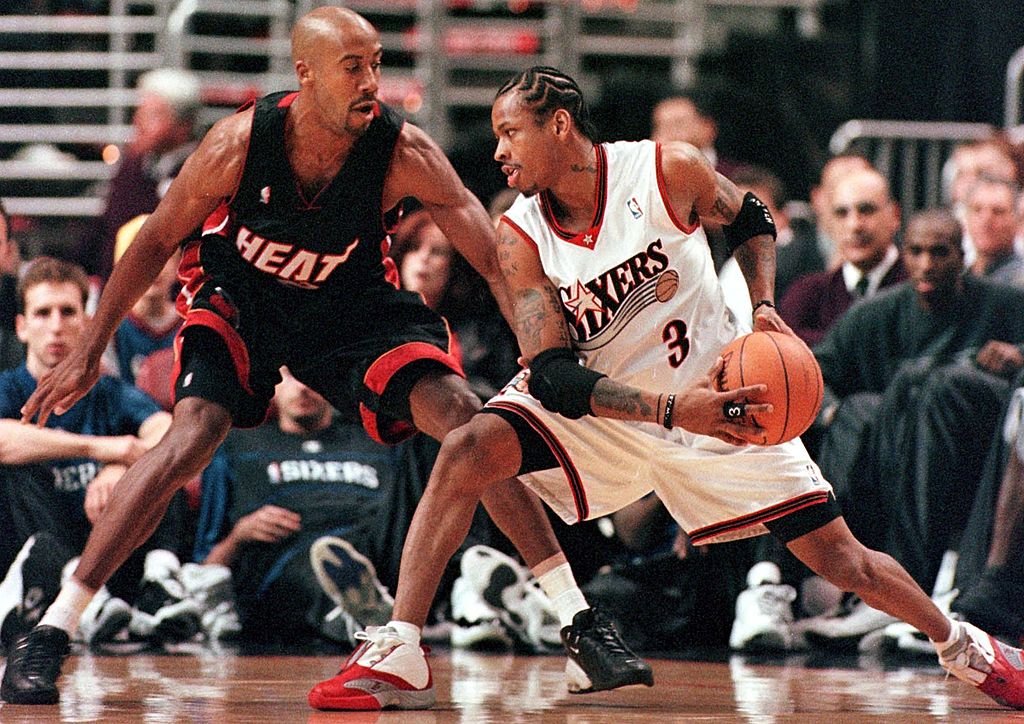 Small forward Bruce Bowen went undrafted in 1993 due to his lackluster offensive and shooting skills, only finally catching on with a bad Boston Celtics team in 1996-97. But when he was traded and then immediately waived by the Chicago Bulls in 2000, things looked bad. He caught on with the Miami Heat, who taught him how to hit a corner three-pointer, and the originator of 'three-and-D' in modern basketball was born. Bowen played 13 total years in the NBA, hitting 39.3% from three-point range and becoming a regular starter for three NBA championship teams with the San Antonio Spurs.
8. Wesley Matthews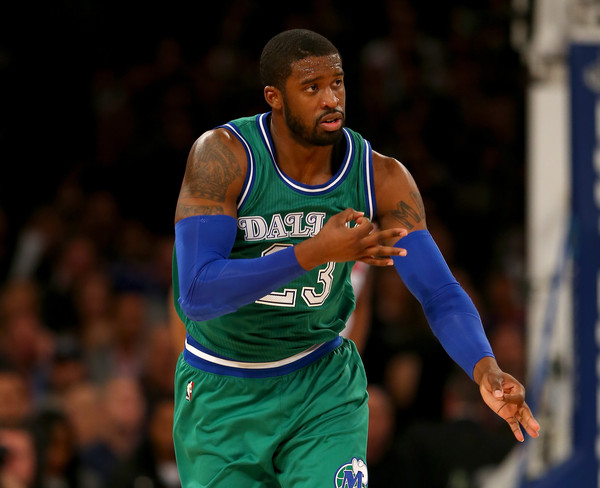 After four years at Marquette, guard/forward Wesley Matthews was completely overlooked in the NBA draft in 2009. After signing with the Utah Jazz, Matthews' three-point shooting quickly helped him earn a role and then vaulted him into the starting lineup. He moved to the Portland Trail Blazers and then had his best year in 2010-11 when he averaged 15.9 points per game and shot 40.7% from three-point range. He's currently playing with the Dallas Mavericks, and has career averages of 14.1 points and 38.6% from long range. Matthews is another example of a talented player that league executives completely whiffed on.
7. Jose Calderon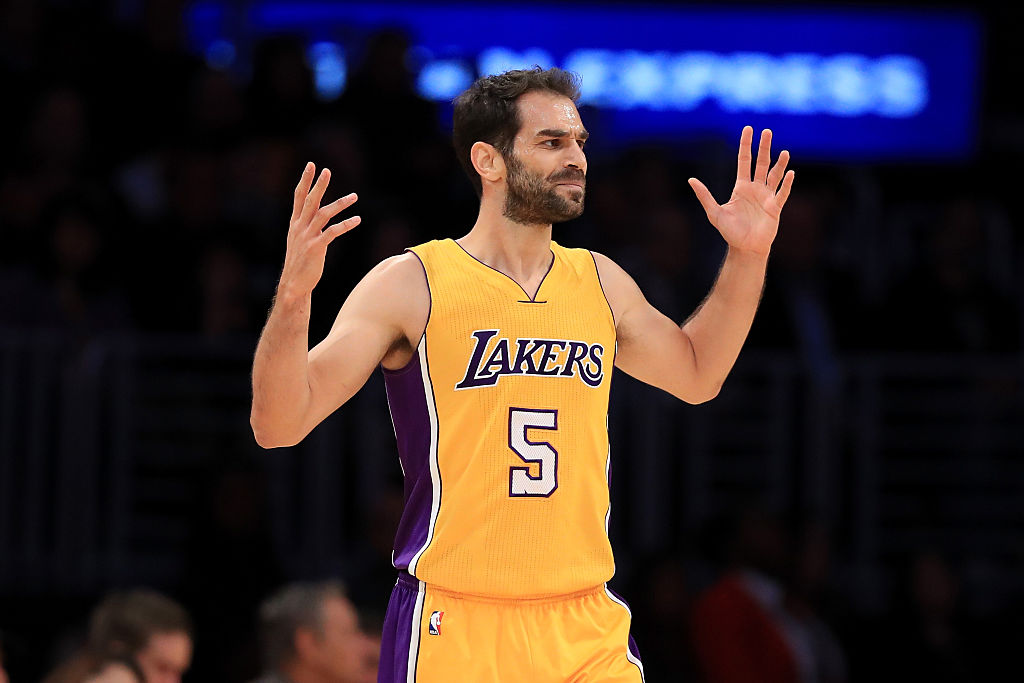 A high-percentage shooting point guard with great distribution skills out of Spain, Jose Calderon entered the NBA after signing with the Toronto Raptors in 2005-06. Already 24 and playing as a backup to fellow undrafted free agent Mike James, Calderon forged a role with the team. It wasn't long before he was the starter. He's never been an All-Star, but in 12 seasons to date, Calderon has averaged 9.8 points, 6.4 assists, and 41.2% shooting from three-point range. He currently is 35 years old and playing in a reserve role for the Los Angeles Lakers.
6. David Wesley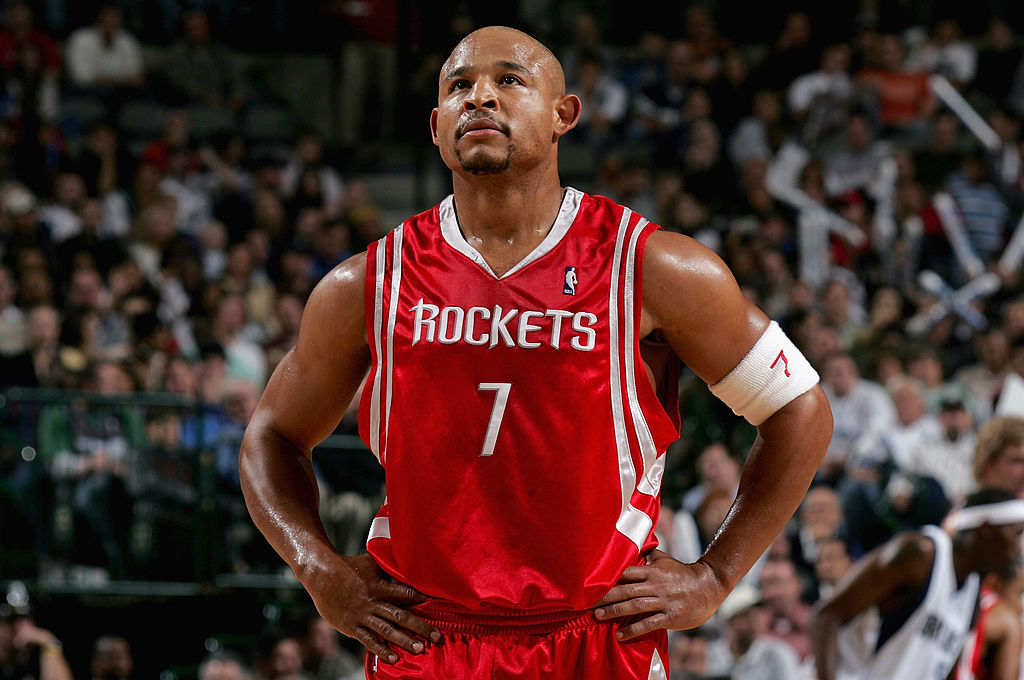 In 1992, after his junior season at Baylor, David Wesley tried to leave college. That didn't work out well for the point guard. Wesley went undrafted, playing in the CBA for a year before catching on with the New Jersey Nets as a backup in 1993-94. Eventually, he evolved into a starting point guard for the Boston Celtics and later the Charlotte Hornets. He played at an All-Star level in 2000-01 — averaging 17.2 points and 4.4 assists per game. Wesley would retire in 2007 after 14 years in the NBA, averaging 12.5 points and 4.4 assists per game in his career.
5. John Starks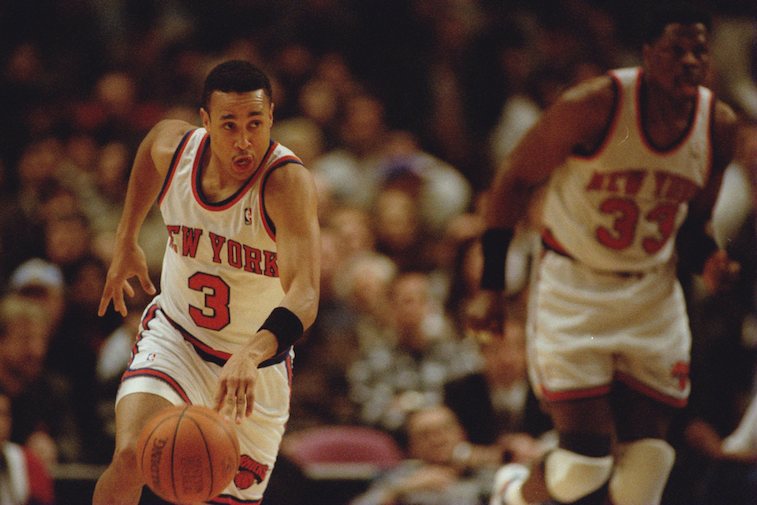 Shooting guard John Starks signed with the Golden State Warriors in 1988-89, playing 36 games and averaging 4.1 points in 8.8 minutes per game in his rookie year. After playing the next season in the CBA, Starks caught on with the New York Knicks and began to develop into a household name. Known for his defense and inconsistent chucking, Starks made his first (and only) All-Star team when averaging 19.0 points per game for the 1993-94 Eastern Conference champion Knicks. Starks played 13 years in the NBA before retiring in 2002 with career averages of 12.5 points and 3.6 assists per game.
4. Darrell Armstrong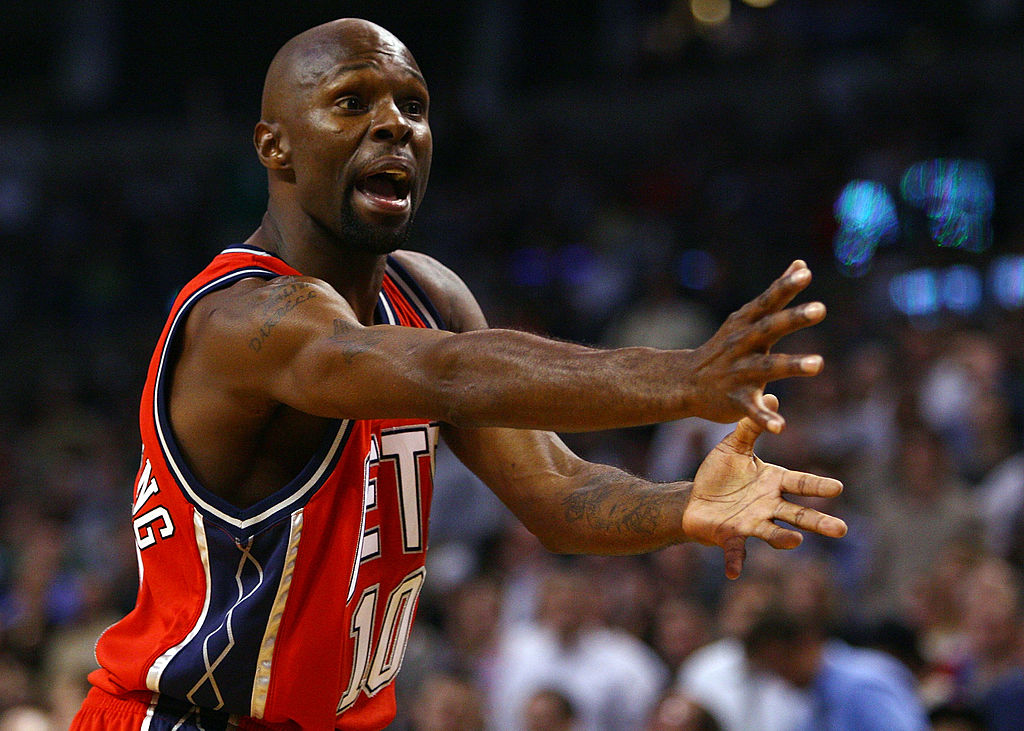 After not being selected in the 1991 draft, thin and athletic point guard Darrell Armstrong hung around in the CBA until finally catching on briefly with the 1994-95 Orlando Magic. Eventually, he'd force his way into a backup role behind star Penny Hardaway, until his breakout season in 1999. It was that year that Armstrong won the Most Improved Player award with averages of 13.8 points and 6.7 assists per game. He became a regular starter for the rest of his time in Orlando, and finished out his 14-year career in 2008 with career averages of 9.2 points and 4.0 assists per game.
3. Avery Johnson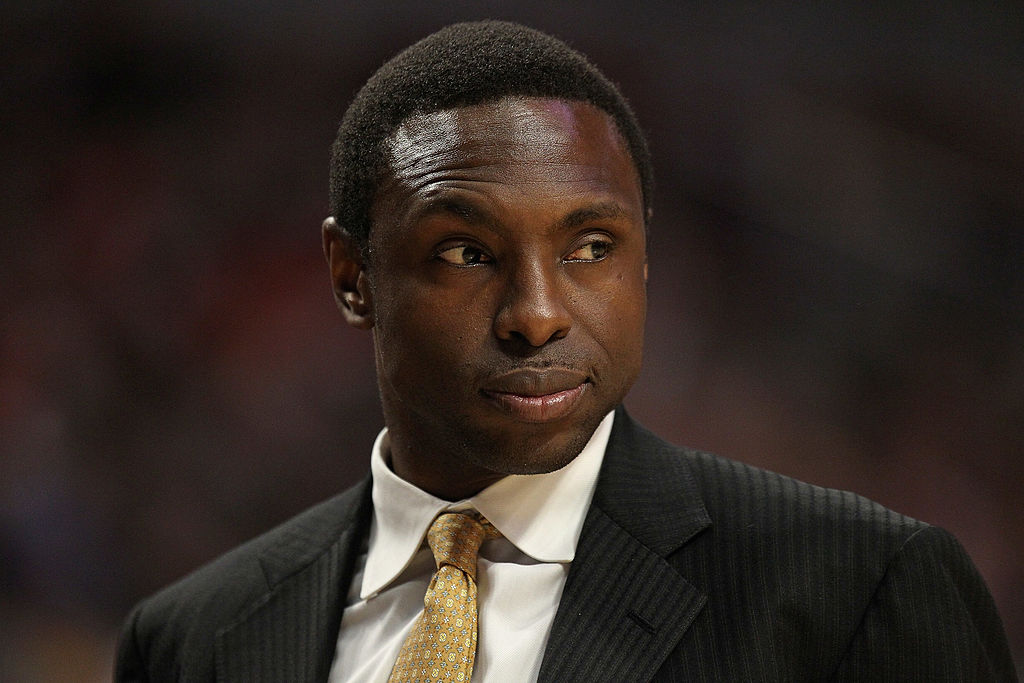 Undrafted in 1988, loud but diminutive point guard Avery Johnson bounced around the NBA as a seldom used backup. For a man of his size, he distributed the ball well enough but had too much trouble shooting the ball from long range. Eventually, Johnson earned a role with the San Antonio Spurs, becoming their regular starting point guard after developing a strong mid-range game in 1994-95. Johnson was a part of an NBA championship team in 1999, hitting the game-winner basket in Game 5 of the NBA Finals. He finished with averages of 8.4 points and 5.5 assists per game in 16 seasons.
2. Brad Miller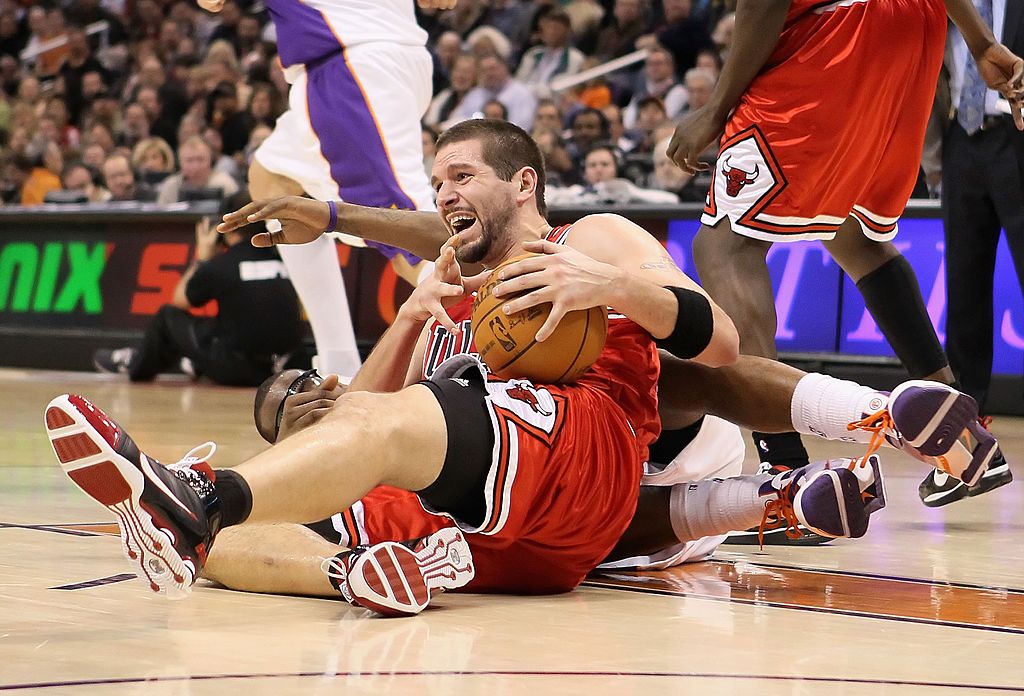 Nobody questioned the talent of big man Brad Miller, but coming into the 1998 NBA draft many were concerned about weight problems he'd developed in college at Purdue. The Charlotte Hornets picked him up as an undrafted free agent, and the young man showed promise in limited time on the court in 1998-99. He signed with the Chicago Bulls, where he truly began to shine as a post player and spot-up shooter, and eventually moved on to the Indiana Pacers and Sacramento Kings — where he'd play in back-to-back All-Star games. Miller finished his 14-year NBA career with averages of 11.2 points and 7.1 rebounds per game.
1. Ben Wallace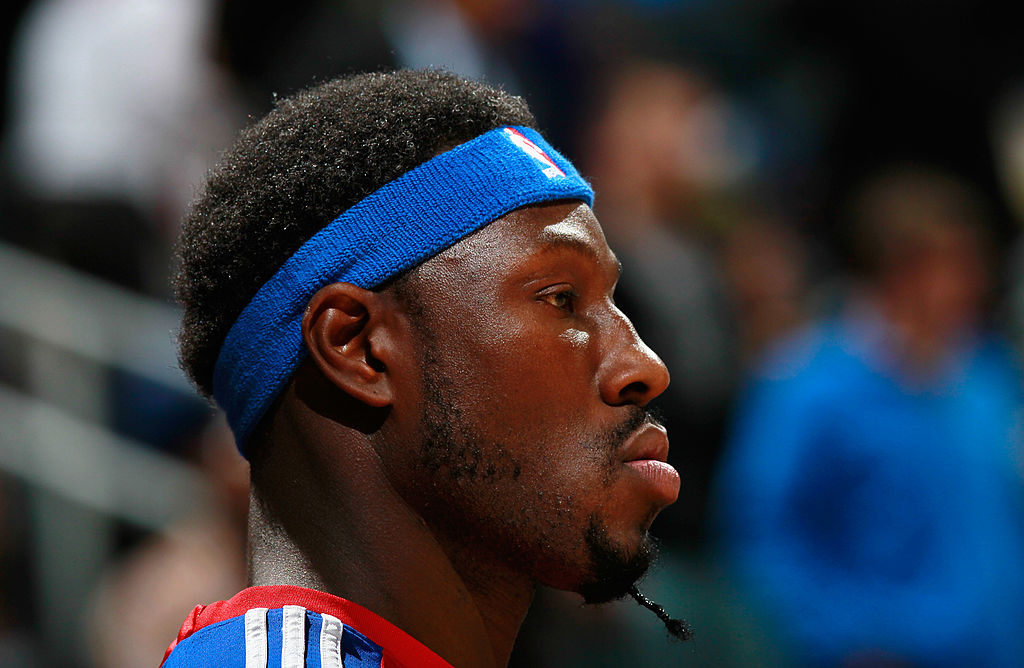 In the summer of 2000, when the Orlando Magic signed star Grant Hill away from the Detroit Pistons, the two teams worked out a sign-and-trade that allowed the Magic to give Hill a more favorable deal. In return, the Pistons took back a 26-year-old center that had been undrafted and had few offensive skills to speak of. That center was Ben Wallace, who developed into one of the best defensive centers and rebounders in NBA history. Wallace averaged a career-best 15.4 rebounds per game in 2002-03 and was part of the 2004 NBA championship team in Detroit. He finished his career with averages of 5.7 points and 9.6 rebounds per game, having won four Defensive Player of the Year awards and making four All-Star teams.
All stats courtesy of basketball-reference.com.