20 Highest-Paid NBA Players of All Time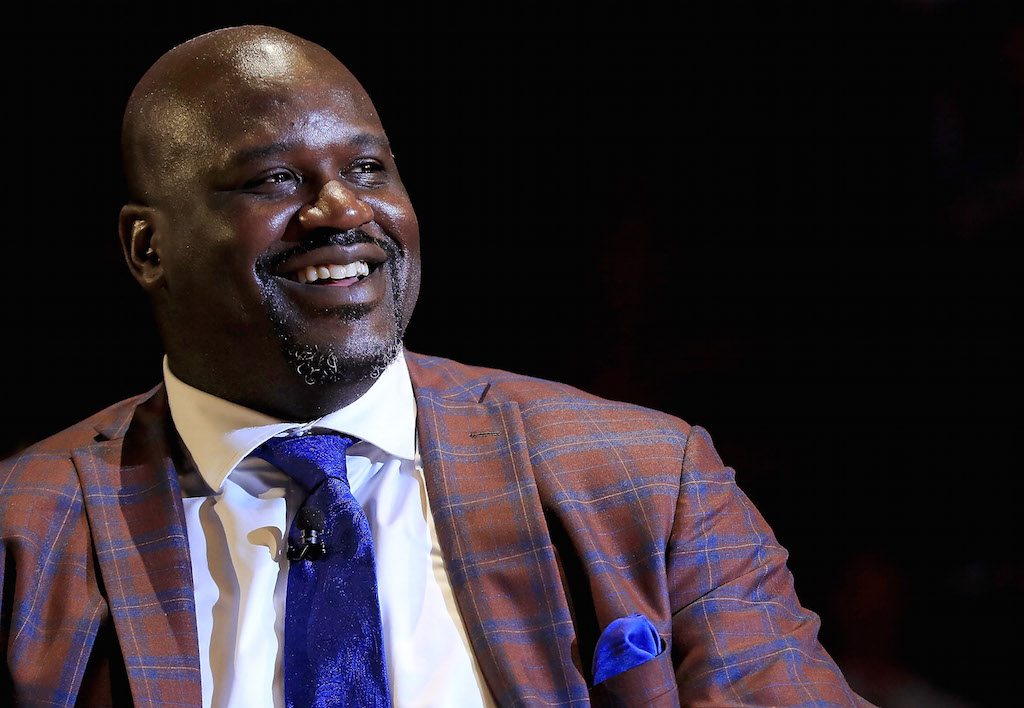 Some suggest that the best way to get to Carnegie Hall is "practice." Sure, technically, this is the tail end of a joke, but that doesn't make it any less true. For anyone who wishes to reach the pinnacle of anything, really, practice is beyond vital. Obviously.
Yet, if we're completely honest, without any skill to begin with, practice won't help much. Just ask all those folks who have tried — and failed — to make it to the NBA.
If playing in the NBA was easy, everyone would do it. Not only does this league provide individuals with a path toward international fame, but for the best players in the game, it also provides the opportunity to make more money than one could possibly know what to do with. Seriously, even NFL players are jealous of today's top basketball contracts.
Of course, if you think the money NBA players make nowadays is outlandish, just wait until you hear about the career earnings of some of these individuals. It's, in a word, bonkers. With that in mind, excluding the salaries from the 2016–17 season, here's a look at the 20 highest-paid players in NBA history.
20. Amar'e Stoudemire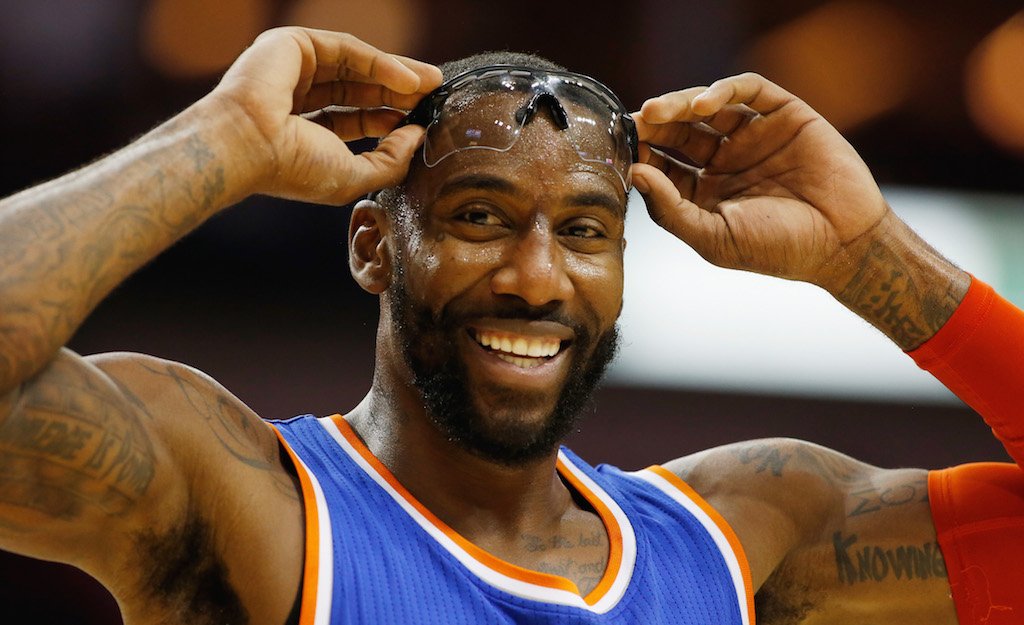 Total earnings: $161,628,892
Phoenix drafted Amar'e Stoudemire right out of high school with the No. 9 overall pick in the 2002 draft, and it wasn't long before he established himself as one of the top front-court players in the game. In 14 seasons, Stoudemire, who suited up for the Suns, Knicks, Mavericks, and Heat, averaged 18.9 points and 7.8 rebounds per game, made six All-Star teams, and was selected All-NBA five times.
Had it not been for a history of injuries, Stoudemire might have earned more than $161,628,892 over the course of his career. Then again, considering he probably should've retired sooner than he did, it's amazing he made that much bank to begin with.
19. Zach Randolph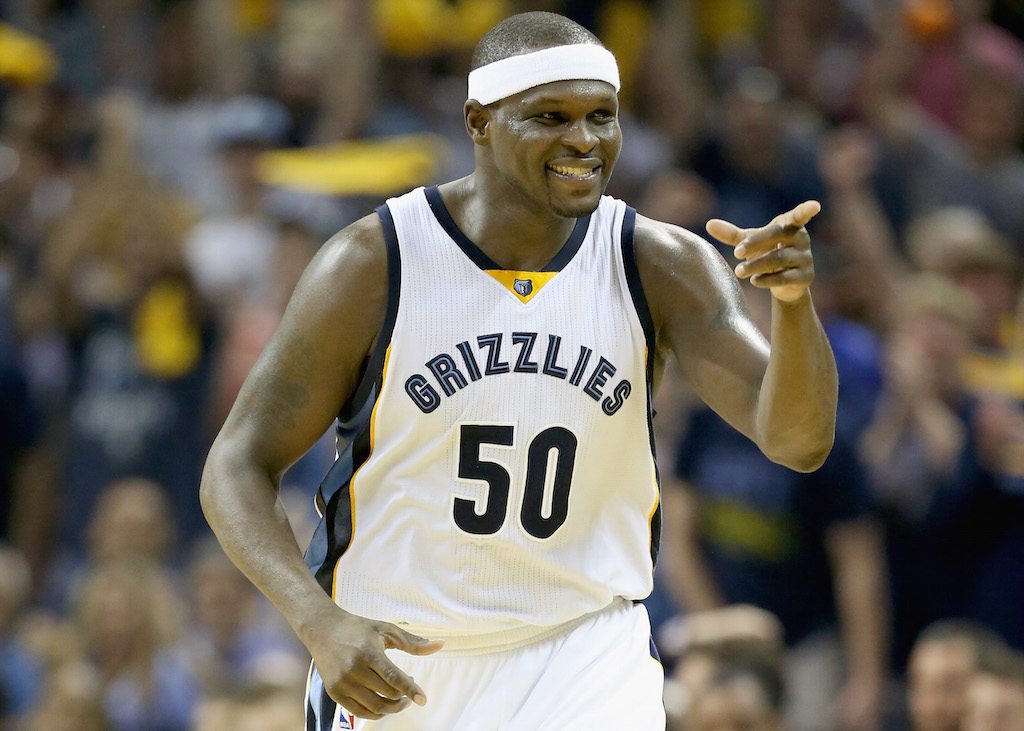 Total earnings: $162,235,800
At 35 years old, Zach Randolph is far from the player who used to consistently average 20-plus points and 10 rebounds a night. However, thanks to a soft lefty touch and his bruising old-school post play, Z-Bo hardly suffered from a financial standpoint. Over 15 combined NBA seasons with the Trail Blazers, Knicks, Clippers, and Grizzlies, the two-time All-Star netted himself $162,235,800 in total earnings.
18. Tracy McGrady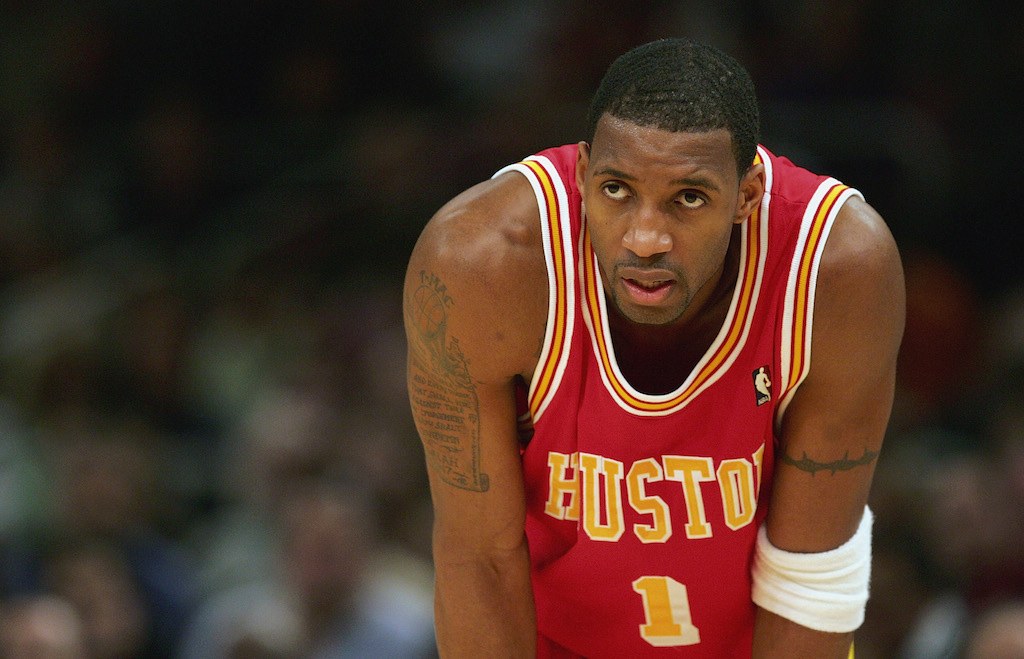 Total earnings: $162,425,370
In his prime, Tracy McGrady was easily among the top players in the NBA. Whether he was emphatically dunking on bigs, leading the league in scoring (something he did twice in his career), or earning All-NBA honors, T-Mac was well worth the price of admission. It's a shame a laundry list of injuries prevented him from reaching his true potential. Of course, he earned $162,425,370 over the course of 15 seasons, so it's not as if his bank account is complaining.
17. Chris Bosh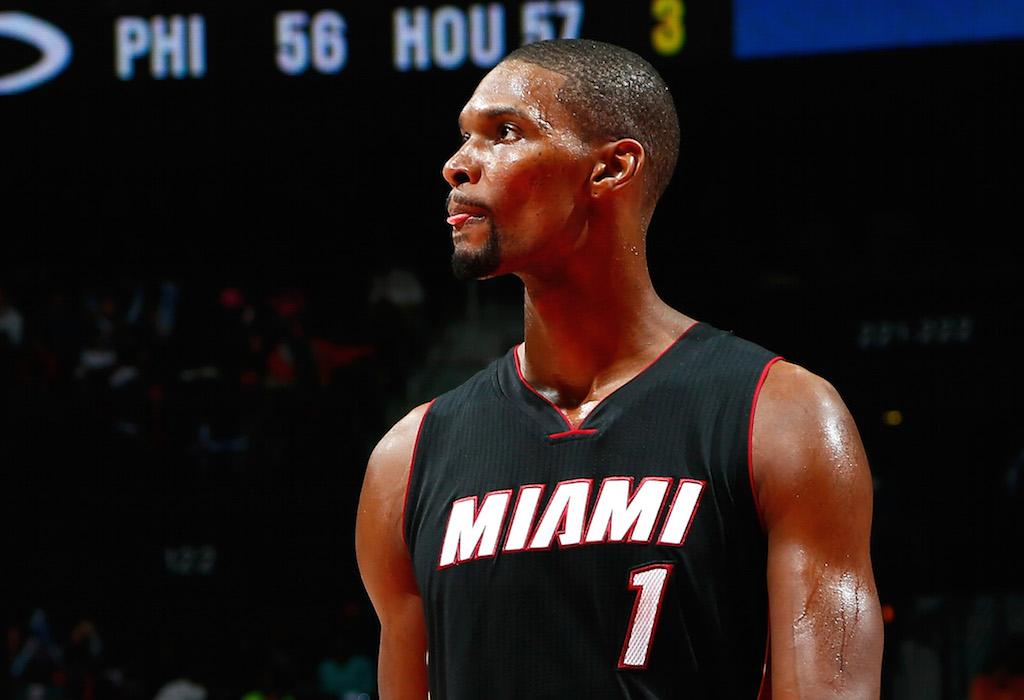 Total earnings: $163,195,45
Despite facing his fair share of criticism over the years, Chris Bosh has been consistently excellent in 13 NBA seasons. CB4 is an 11-time All-Star, a two-time league champion, and holds career averages of 19.2 points and 8.5 rebounds per game. With numbers like these, you'd think the Miami Heat would allow him to walk away from the game on his own terms. Don't hold your breath.
16. Dwight Howard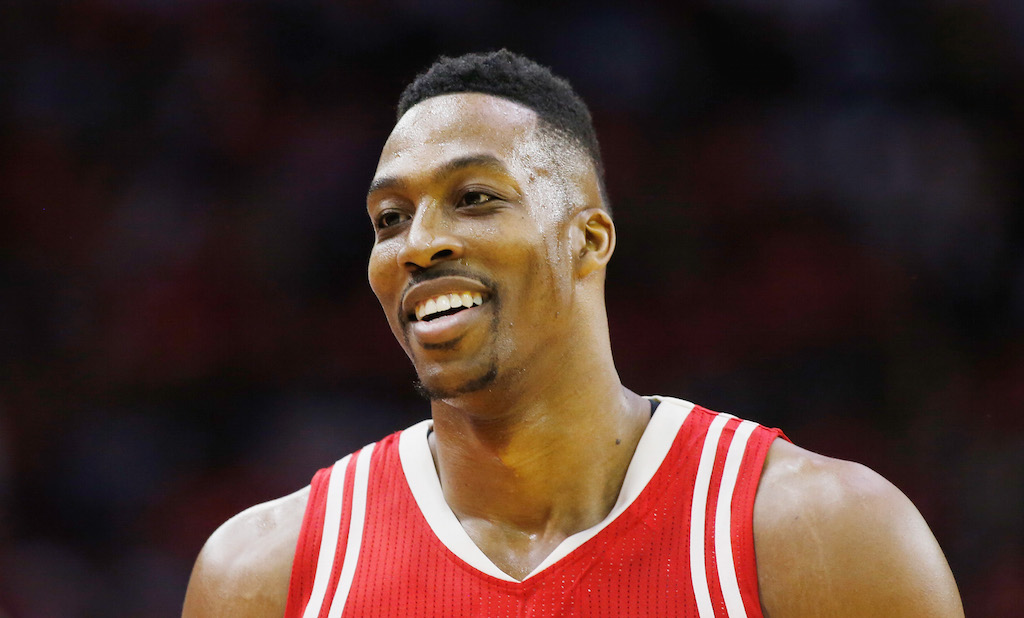 Total earnings: $163,555,486
At one point in time, Dwight Howard was considered the best center in the NBA. He averaged 20 points per game, topped the charts in rebounding, led the league in blocks, and earned Defensive Player of the Year honors. As most basketball fans know, those days are long behind us. Still, that hasn't stopped teams (Cough, Atlanta Hawks, cough.) from paying him over $20 million and contributing to his ridiculous career earnings.
15. Elton Brand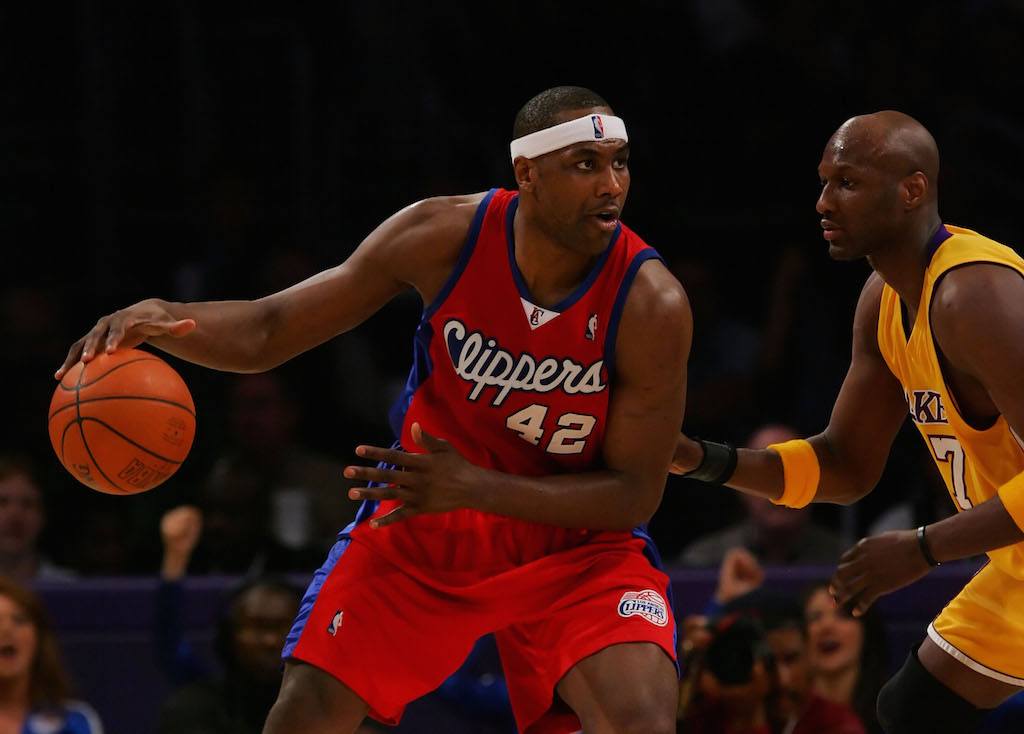 Total earnings: $164,901,096
From the moment Elton Brand became the first overall pick in the 1999 draft, he provided teams with a consistent, reliable player in the post. Not the flashiest player the game has ever seen, Brand averaged 15.9 points and 8.5 rebounds per game, earned two trips to the All-Star Game, and was often praised for his veteran leadership skills. In case you wondered what those traits are worth, we've got you covered — approximately $164,901,096.
14. Pau Gasol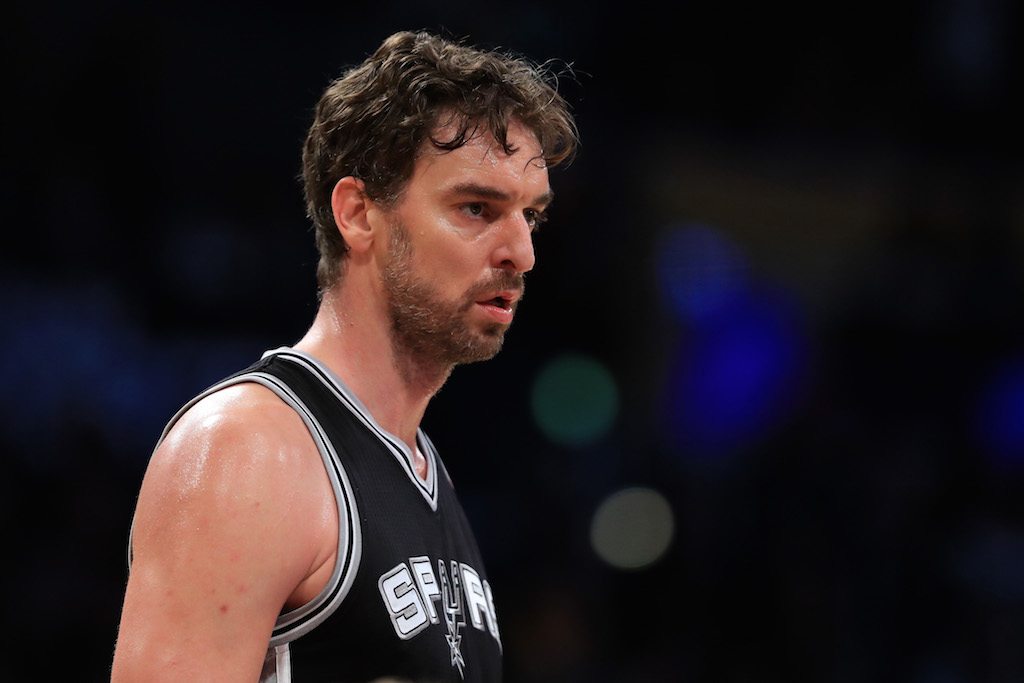 Total earnings: $167,499,615
It's never easy replacing a legend, but if anyone can do it, it's Pau Gasol. Since being selected No. 3 overall in 2001, Gasol has played in six All-Star Games, won two NBA championships, earned four All-NBA honors, and averaged 18.0 points, 9.5 rebounds, and 3.3 assists a night. Although his services are no longer netting him roughly $19.3 million a season, the Spanish superstar has still managed to rake in $167,499,615 in total earnings. We should all be so lucky.
13. Jermaine O'Neal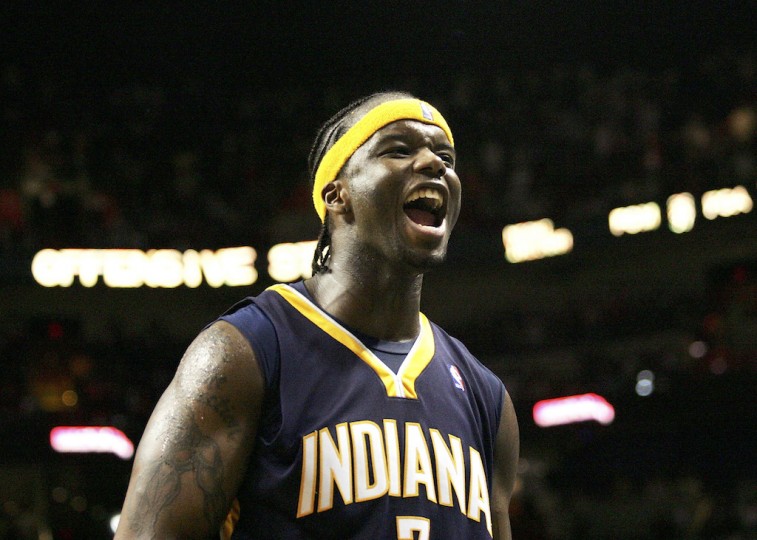 Total earnings: $167,579,153
Despite playing in six All-Star Games and earning three All-NBA honors, Jermaine O'Neal's claim to fame has to do with the massive contract he signed with the Pacers back in 2003. Indiana paid O'Neal almost $127 million over six seasons, which many consider to be one of the worst deals of all time. As you can see, there are certain benefits to being 6-foot-11.
12. LeBron James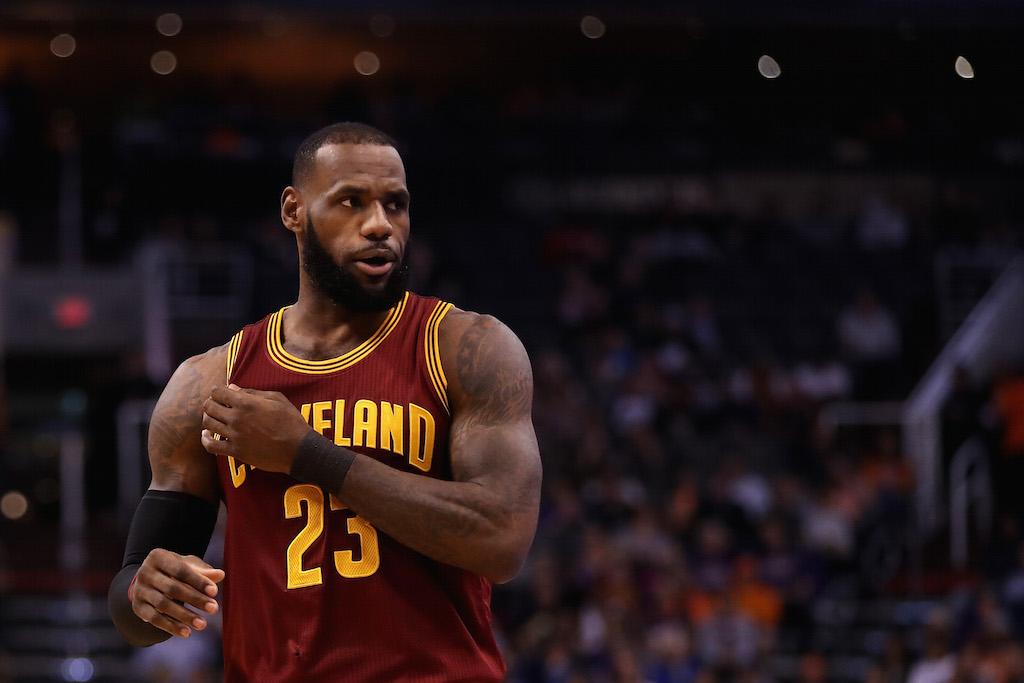 Total earnings: $169,643,842
LeBron James needs no introduction. At 32 years old, he remains the best player in the NBA. He's averaged 27.1 points, 7.2 rebounds, and 6.9 assists per game over the course of his career; he's played in 12 All-Star Games, made six All-Defensive Teams, earned 12 All-NBA honors, and won the MVP four times. The King is also a three-time NBA champion and one of the most marketable athletes on the planet. Compared to the future coin he's destined to make with Nike, these NBA earnings are rather pedestrian.
11. Carmelo Anthony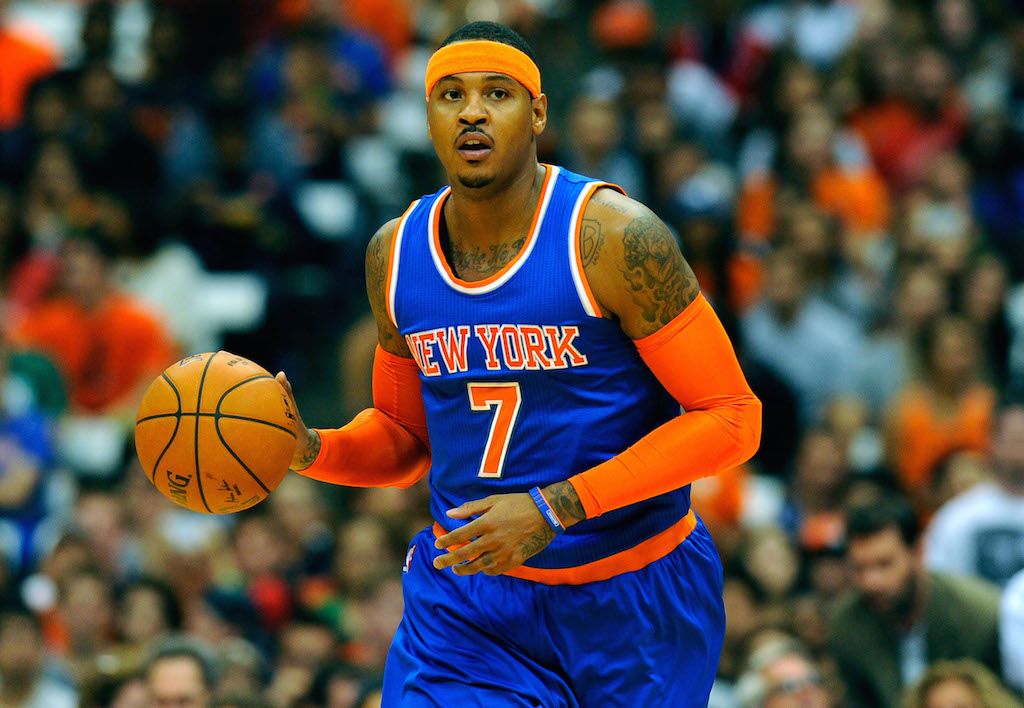 Total earnings: $176,561,279
Although Carmelo Anthony has never experienced the sweet taste of (NBA) championship glory, the nine-time All-Star is still among the greatest natural scorers the game has ever seen. Since entering the league as the No. 3 overall pick in the heralded 2003 draft, Melo's done nothing but knock down 45.2% of his shots while averaging 24.8 points per game. This "gift" has earned him one massive payday after another, resulting in a total of $176,561,279 over 13 seasons.
10. Chris Webber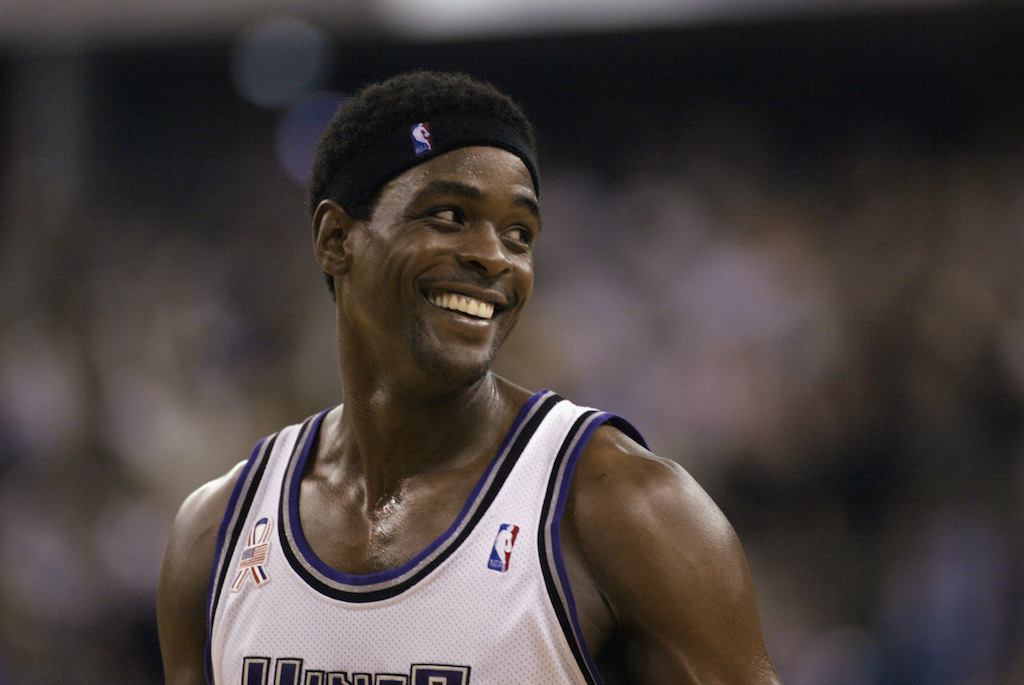 Total earnings: $178,230,697
Chris Webber's playing days are long over, but the five-time All-Star and former No. 1 overall pick definitely struck while the iron was hot. On his way to averaging 20.7 points and 9.8 rebounds over the course of a 15-year career, C-Webb also pulled in just over $178 million in total earnings. We wonder how much of that he'd give up for an NBA title.
9. Jason Kidd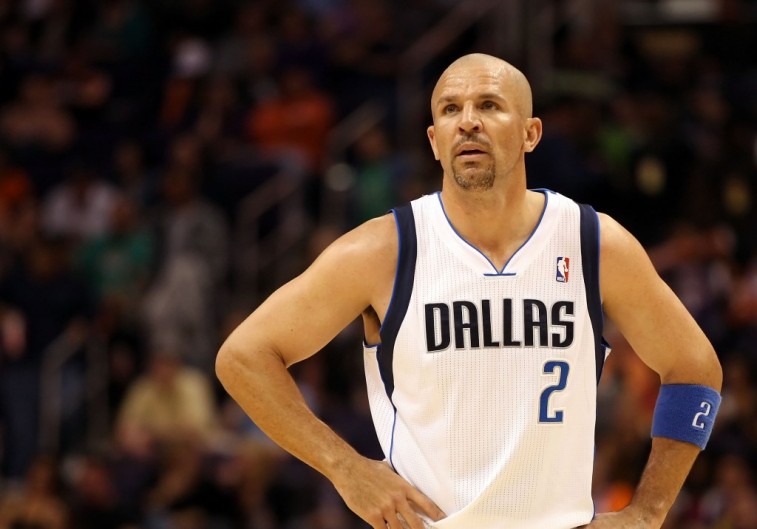 Total earnings: $182,027,968
Aside from playing in 10 All-Star Games, averaging 8.7 assists per game, and making six All-NBA teams, Jason Kidd also finished his 19-year career with the second-most assists all time. These are some of the many reasons why he's considered one of the top point guards in NBA history. As you can see, he was definitely paid as such.
8. Ray Allen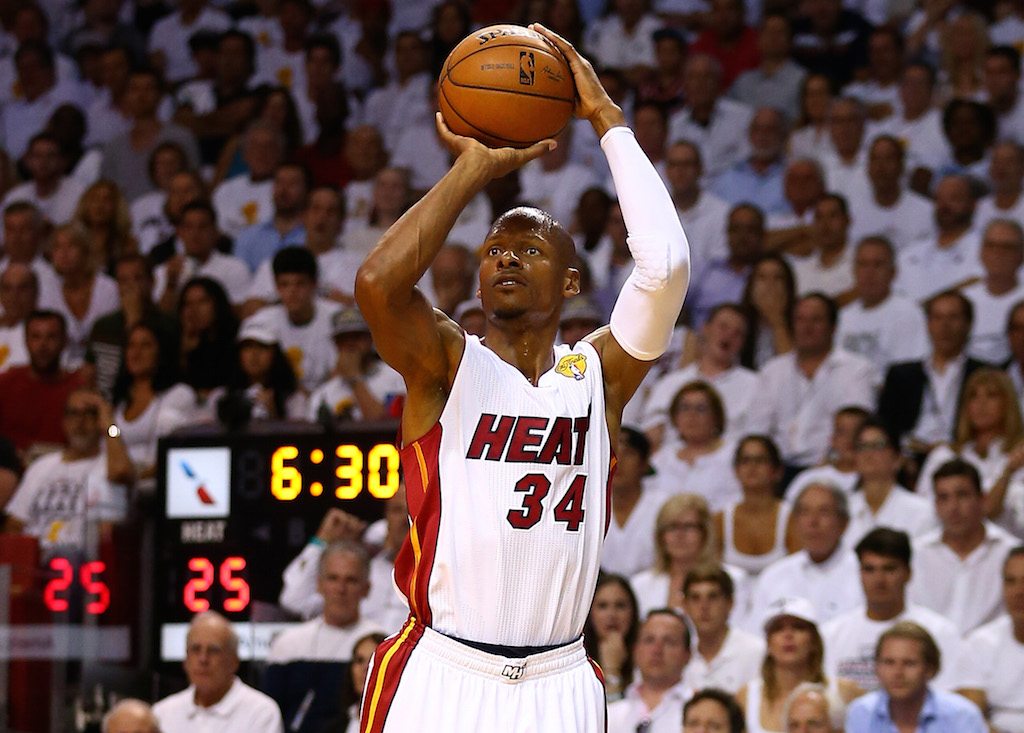 Total earnings: $182,404,830
There's a good chance that Stephen Curry will go down as the greatest shooter in NBA history. However, until the Baby-Faced Assassin calls it a career, we have no problem bestowing that honor on Ray Allen. The 10-time All-Star with the laser-quick release had the purest form we've ever seen; he connected on 40.0% of his triples, and walked away from the game as the all-time leader in three-point makes (2,973). It should hardly surprise anyone that a player of Allen's caliber was paid as such.
7. Paul Pierce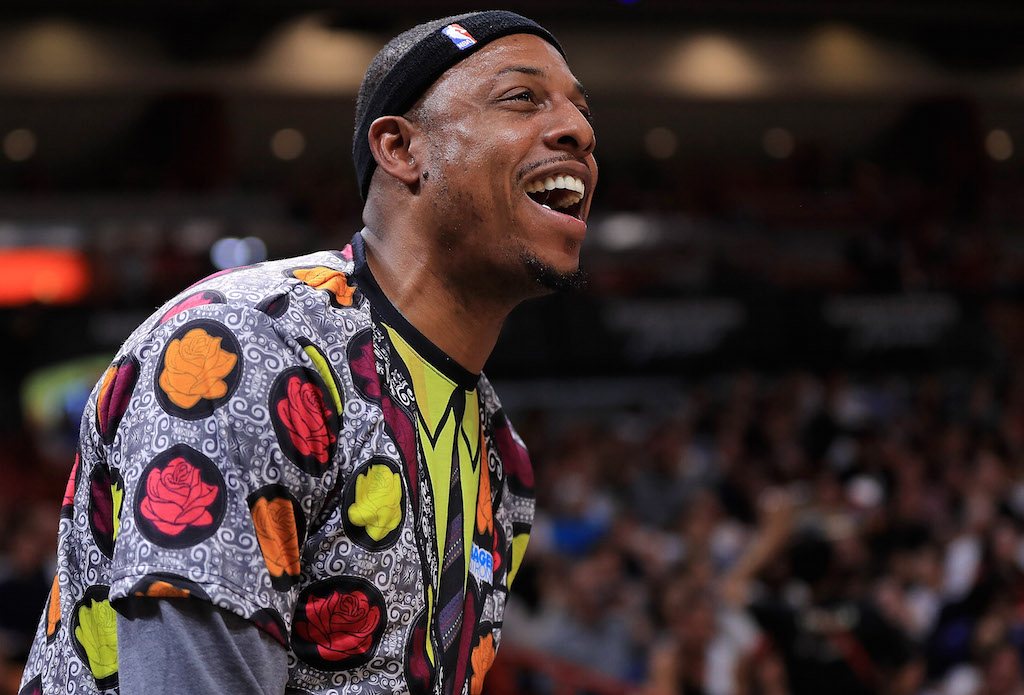 Total earnings: $190,508,032
Paul Pierce doesn't look like the most athletic player, yet that's never stopped him from making the opposition pay. Now in his 19th NBA season, the 10-time All-Star has career averages of 19.8 points and 5.6 rebounds. He has never shied away from taking the big shot. That's why Pierce got paid; that's why the game will miss him; and that's "The Truth."
6. Joe Johnson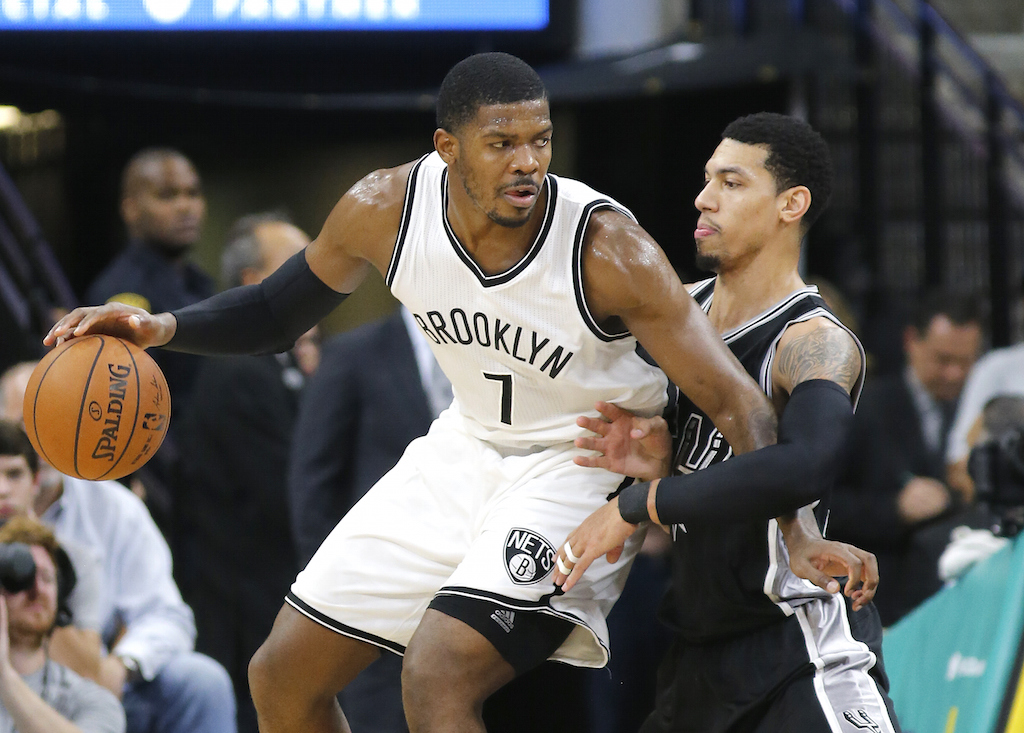 Total earnings: $192,542,249
Yes, you are reading this correctly. Joe Johnson is one of the six highest-paid players in NBA history. Over 15 seasons, the seven-time All-Star has averaged 16.6 points, four rebounds, and 4.1 assists per game, for which he received upwards of $192.5 million. To be fair, Johnson did have a season where he averaged 25 points per game. Of course, that was back in 2006–07.
5. Dirk Nowitzki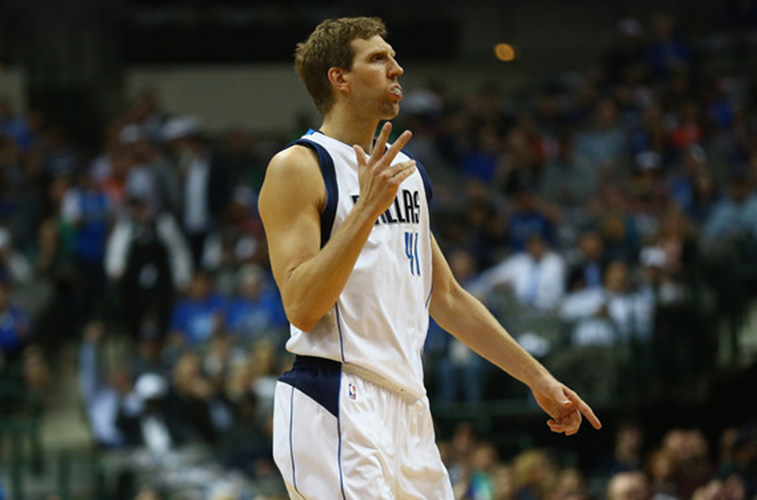 Total earnings: $216,646,362
In 1998, the Milwaukee Bucks hit the jackpot, selecting Dirk Nowitzki with the No. 9 overall pick. However, instead of holding onto the future Hall of Famer, they traded him — along with Pat Garrity — to the Dallas Mavericks for Robert "Tractor" Traylor. Huge mistake. Nowitzki went on to play in 13 All-Star Games, make 12 All-NBA squads, and transform into one of the game's all-time leading scorers. If you ask us, this figure is a bargain.
4. Tim Duncan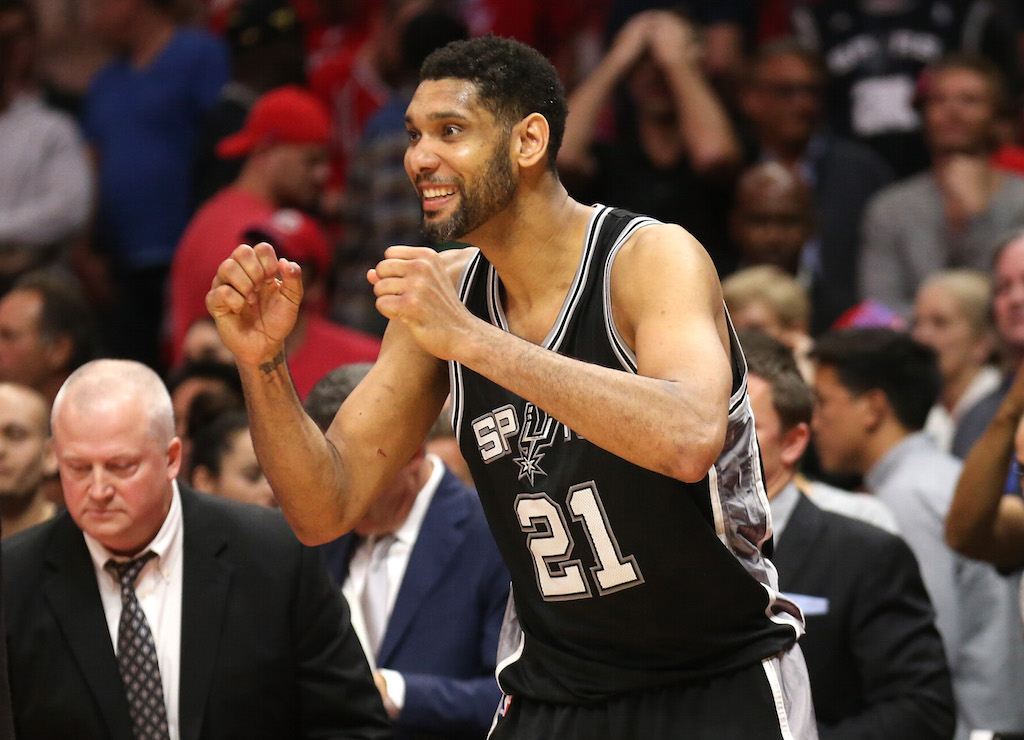 Total earnings: $236,381,050
Tim Duncan is the greatest power forward in NBA history. This isn't up for debate. Over 19 seasons, The Big Fundamental averaged 19 points and 10.8 rebounds per game, played in 15 All-Star Games, won five titles, and won back-to-back MVP awards in 2001–02 and 2002–03. Duncan also earned All-NBA and All-Defensive Team honors on 15 separate occasions. Make no mistake; Timmy could've earned more than $236.4 million over the course of his career with the San Antonio Spurs. That is, if he cared about that sort of thing.
3. Shaquille O'Neal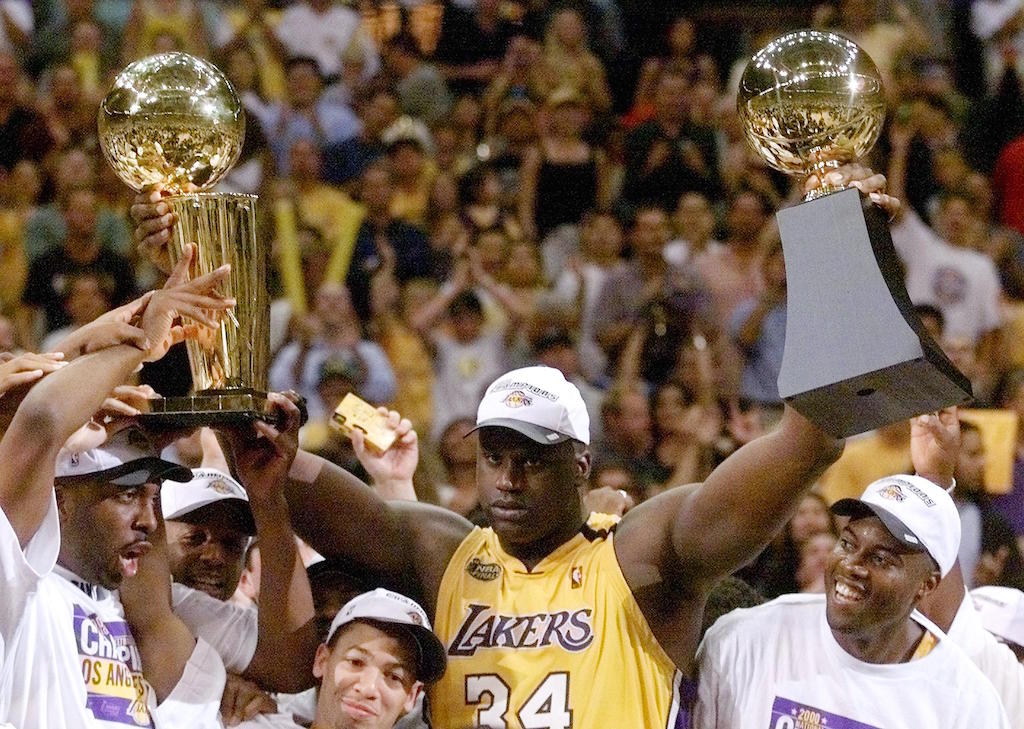 Total earnings: $286,344,668
Few players have ever physically dominated the game of basketball like Shaquille O'Neal. On his way to a Hall of Fame career, Shaq won four titles, earned three Finals MVPs, played in 15 All-Star Games, and averaged 23.7 points and 10.9 rebounds a night. The Big Aristotle lived large and in charge, amassing over $286 million in career earnings. Of course, this number pales in comparison to …
2. Kobe Bryant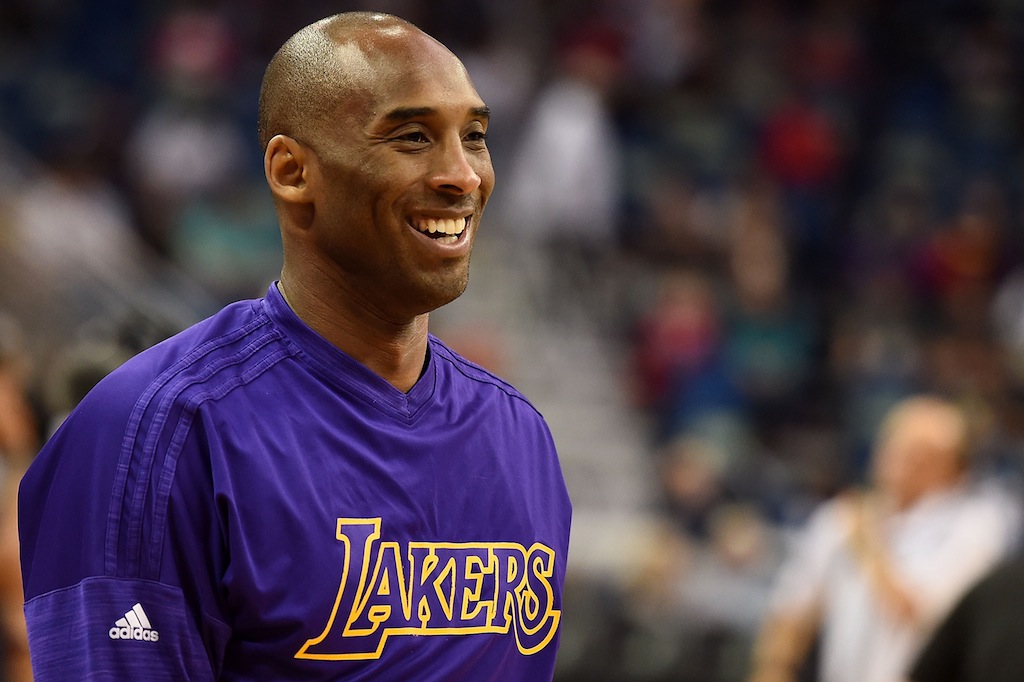 Total earnings: $323,312,307
Kobe Bryant. The Black Mamba is easily among the most competitive players in NBA history. He was an 18-time All-Star, a five-time NBA champion, and the ultimate clutch performer. Bryant knew he was a star, and always made sure he got paid like one, even if it put the Los Angeles Lakers behind the eight ball.
1. Kevin Garnett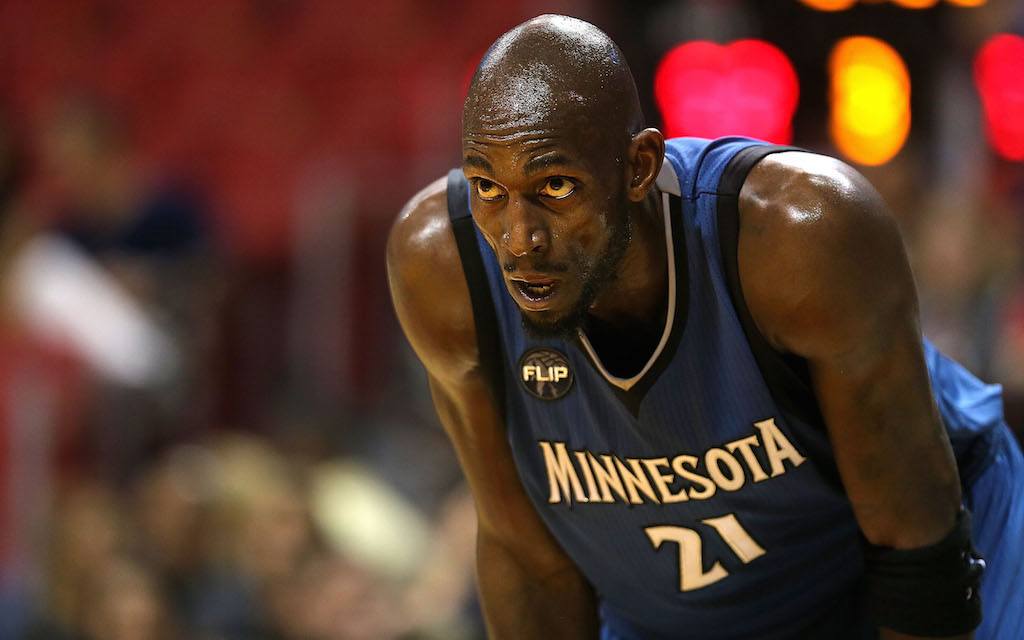 Total earnings: $326,304,240
In the end, of course, only one player can stand at the top of the "highest-paid" mountain. And that honor belongs to Kevin Garnett. The NBA champion with 15 All-Star Game appearances, 12 All-Defensive Team honors, and an MVP award, made over $326.3 million during his illustrious 21-year career. This might not be the reason why KG was dubbed "The Big Ticket," but it certainly adds new meaning to one of his many awesome nicknames.
Statistics courtesy of Basketball-Reference, Spotrac, and Business Insider.