20 Years After the Death of Dale Earnhardt Sr., NASCAR Allies, Rivals Remember What It Was Like to Drive Against 'The Intimidator'
Twenty years following his death, NASCAR legend Dale Earnhardt Sr.'s driving style remains a popular topic of conversation for a host of allies and rivals.
What was it like to race against the black No. 3 Chevrolet, controlled by the hard-driving, seven-time Winston Cup champion with 76 career victories?
A lot of motorsports fans would love to know.
Dale Jarrett relishes beating Dale Earnhardt during 2 Daytona 500s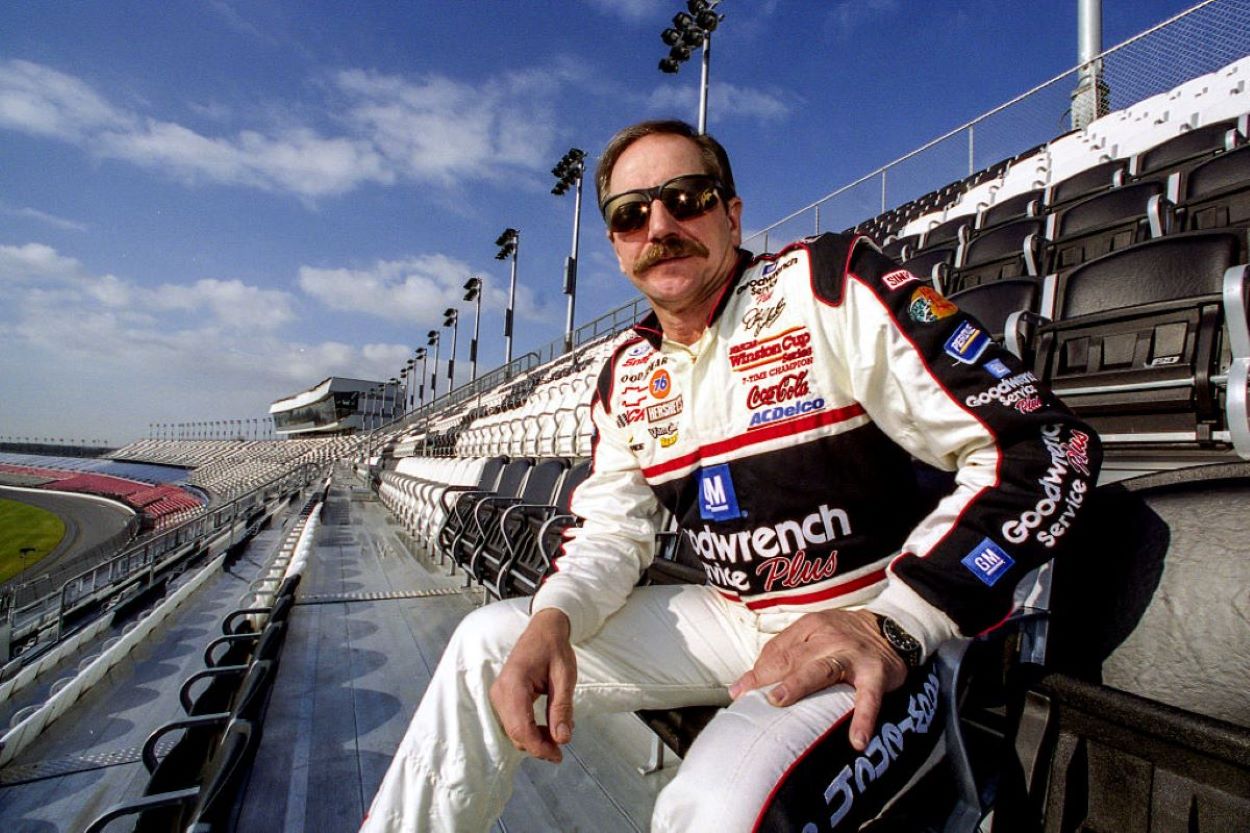 NBC Sports asked the question, and the stories started flowing.
Dale Jarrett spoke of the times he captured the Daytona 500 in 1993 and '96 by outdueling The Intimidator.
"That's what makes me so proud of the first two Daytona 500s that I won," he said. "He finished second."
During the '93 version of NASCAR's "The Great American Race," Jarrett executed the championship move on the final lap. In '96, he held off a hard-charging Earnhardt for the final 23 laps.
Thanks to Earnhardt, Jarrett didn't enjoy a leisurely ride to the checkered flag.
"I knew if he got to my bumper, he wasn't going to care that we were friends," Jarrett said. "That's just who he was, (but) you knew that."
Earnhardt Sr. didn't just tangle with Jarrett; he grappled with anyone in his way. He was a polarizing figure during an era of unprecedented industry growth.
During the 1987 Winston, Earnhardt Sr. executed the "Pass in the Grass," going off-track to outmaneuver a stunned Bill Elliott. (I know, it wasn't really a pass, but …)
Twelve years later, he "touched" the bumper and spun a stunned Terry Labonte during the final lap at Bristol Motor Speedway.
Those types of daring moves helped create Earnhardt Sr.'s legend but didn't endear him, at times, to his peers.
Heck, Earnhardt Sr. even inspired Hollywood. His feud with Geoff Bodine, in part, was re-enacted in the movie Days of Thunder.
Kyle Petty: Dale Earnhardt Sr. 'connected the generations' of NASCAR races, fans
Kyle Petty retired as a driver in 2008, but the current NASCAR commentator recalled his former rival.
"What Earnhardt had connected the generations and the eras before him and was something you couldn't see, couldn't touch, you couldn't feel, and you couldn't describe," he said. "It's just there. You can call it desire. You can call it hard-headedness, but there's something you can't see in some people, and he had that by the bucketfuls.
"I think people respected his driving ability and what he could do with a car. You stood back and watched what he could do with a car; you thought, 'Gosh, man.' … You respected that ability. (But) I don't think there was a lot of respect sometimes for the way he used that ability because you knew he was better than that."
Despite his success, Earnhardt Sr. was not in favor of any kind of restraints.
Jim Hunter recalled the time Earnhardt Sr. received late notification that the size of the restrictor plate was being altered before a race at Talladega Speedway. The Intimidator approached the former vice president of NASCAR's communications and said: "Please don't throw me in the briar patch! I hate these restrictor plates."
Dale Earnhardt Sr.'s on-track antics still celebrated 20 years after death
Twenty years after his death, Dale Earnhardt Sr. is remembered for his exploits — and accomplishments.
Eight years after suffering a cut tire while leading on the final lap of the 1990 Daytona 500, Earnhardt Sr. captured NASCAR's Super Bowl, snapping a 20-year winless skid.
A Hall of Famer, Earnhardt Sr.'s life and career will continue to be celebrated.
"There were moments in a lot of races where you would be racing Earnhardt, or he's coming up in the mirror," Petty said. "You would just see him (with) this subtle 'I got this' while making a move, (but) he would make it look so fluid and so smooth that you just witnessed something that somebody else would have been in the wall (or) in a wreck, but the guy sitting in the third row never realized there was danger in the moment.
"That's Superman."
And 20 years from now, NASCAR fans will still be talking about The Intimidator's driving style.
RELATED: Dale Earnhardt Jr. Shares 'Helluva Story' on Podcast Where He Shockingly Confesses to Intentionally Crashing His Car to Quit 1997 Xfinity Series Race