2015 ESPY Awards: Your Cheat Sheet to the Night's Big Winners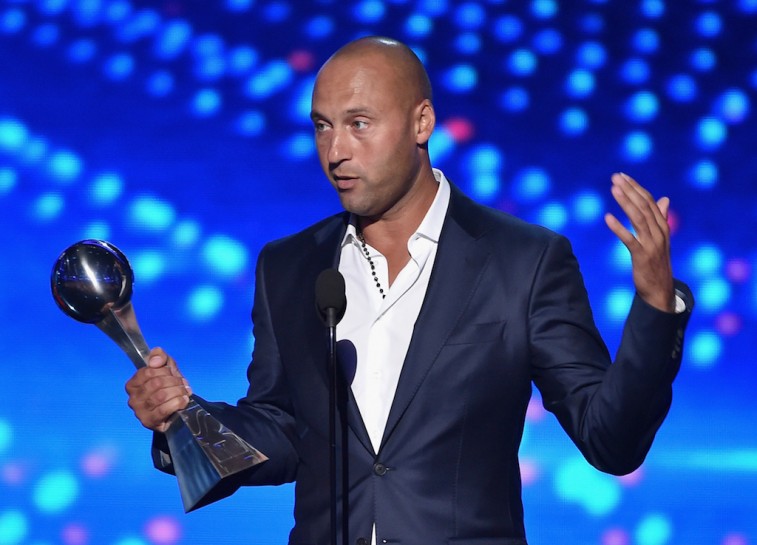 The ESPY Awards are television network ESPN's way of acknowledging best sports-related performances of the past year. Whether it be an accomplishment by an individual or a shining moment from a team, the ESPYs are here to recognize — and pay tribute to — the impressive achievements put forth by some of the greatest athletes on the planet. And we can't help but find it pretty entertaining.
For a sports fan, it's not everyday you get to witness all your favorite athletes gathered in one place, interacting, sharing laughs, and reliving some of the year's crown moments in the world of sports. We're talking about the those who made the sickest catches on the gridiron or the ones who nailed the smoothest jumpers on the hardwood. The players who embraced the challenge, overcame the obstacles, and became a part of history. The winners, the losers, the role models, the heroes — we can't help but feel a connection with them all. Why is that? Well, why do we watched sports? Simple: To be inspired.
On Wednesday evening, this year's event — hosted by Joel McHale — took place at the Microsoft Theater in Los Angeles and, once again, all the major stars came out for the affair. With tons of athletes honored for their incredible achievements, some victors managed to stand out among the rest. With that in mind, here's your Cheat Sheet to the big winners from the 2015 ESPY Awards.
Best Male Athlete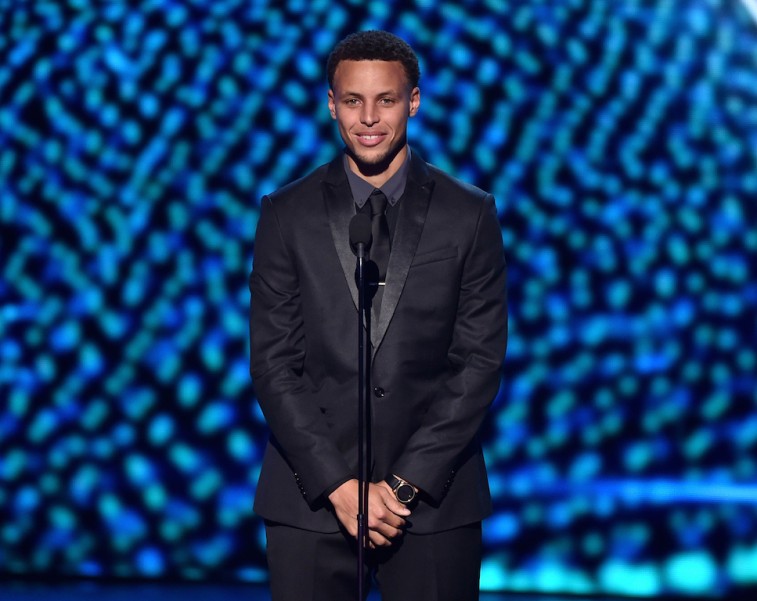 Winner

: Stephen Curry

Nominees

: Stephen Curry, LeBron James, Aaron Rodgers, J.J. Watt
Before he walked off the stage after accepting the Best Male Athlete Award, Stephen Curry couldn't help but crack a little joke about his victory. "You know, I never imagined myself standing on this stage holding this award," Curry said. "I'm 6-foot-3, 180 pounds soaking wet. It's really nice to be called an athlete once in a while. Thank you very much."
As much as we enjoyed the self-deprecation on the part of the Golden State superstar, here are some other numbers to take into consideration: 23.8 points per game, 91.4% free-throw percentage, 286 total three pointers, one three-point shooting crown, and one MVP award. Those are just a few figures that represent the kind of year Curry had during the 2014-15 NBA season.
Along with his unrivaled shooting stroke, sweet handle, and affinity for flare, the Baby-Faced Assassin led the Warriors to their first championship in 40 years. When it comes to Curry's skill on the basketball court, there is nothing to laugh about. The guy is slowly emerging as the next face of the NBA — and he is more than deserving of his 2015 ESPY Award.
Best Championship Performance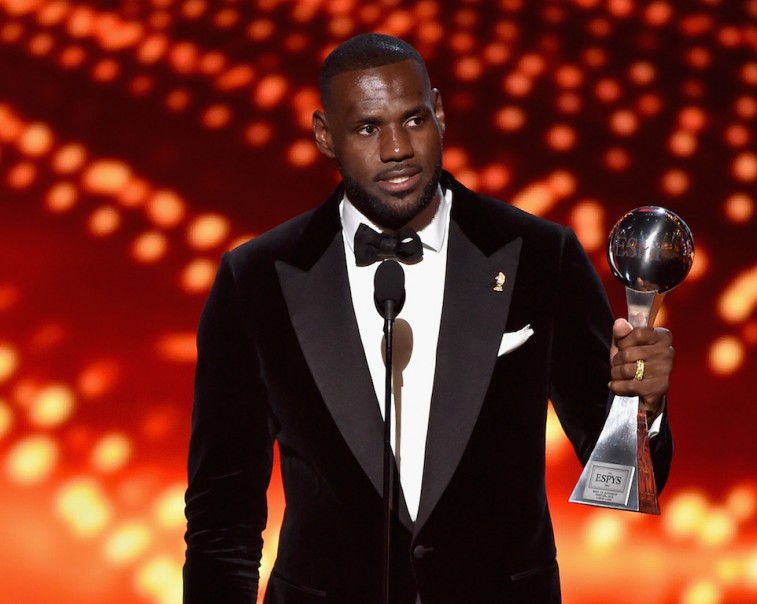 Winner

: LeBron James

Nominees

: LeBron James, American Pharoah, Madison Bumgarner, Lauren Haeger
LeBron James may not have won the 2015 NBA Finals, but that's not what most folks are going to remember. They'll remember a guy who took a bunch of reserve players and led them to within two wins of toppling one of the best teams the NBA has ever seen. They'll remember a superhuman showing that doesn't come around everyday. They'll remember a guy who put up 35.8 points, 13.3 rebounds, and 8.8 assists per game and cemented his legacy among the greatest players in NBA history. They'll remember why he was called the King.
The other nominees on the list won their respective championships. One even managed to become the first Triple Crown winner in 37 years. Yet what James did in these past Finals was transcendent. He took his game to an entirely new level and he took us along for the ride. There was no greater performance than that.
Best Team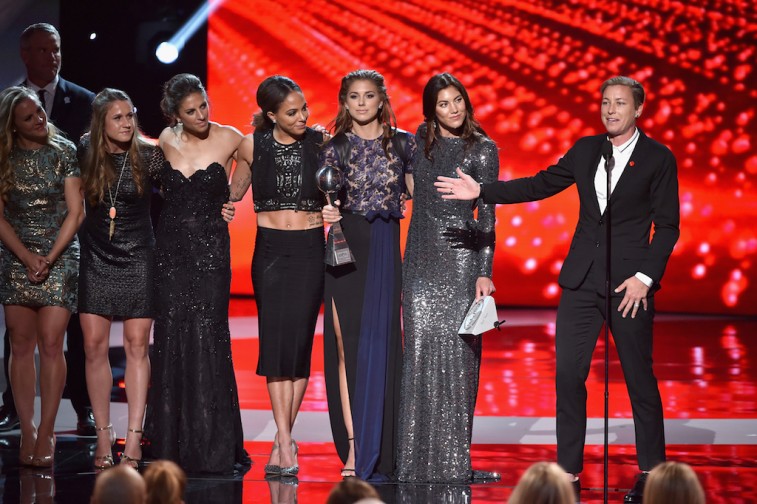 Winner

: U.S. Women's Soccer

Nominees

: U.S. Women's Soccer, New England Patriots, Connecticut Huskies, Golden State Warriors, Chicago Blackhawks, Ohio State Buckeyes
After showing guts, determination, and incredible desire, the United States Women's National Soccer Team finally won the World Cup title that had eluded the squad since 1999. But this team did more than just take home the sport's biggest trophy, they united a nation. And it doesn't get more powerful than that.
Team leader Abby Wambach was more than aware of the impact this team has had on America. She made sure to acknowledge such during the team's acceptance speech after being honored with the 2015 ESPY for Best Team.
"You guys believed in us the entire seven games, since four years ago when we fell short to 10 days ago when we won it," Wambach said. "We lifted the trophy. We did this for American and our fans. You guys are the best. We love you so much."
It would seem the feeling's mutual.
Jimmy V Award for Perseverance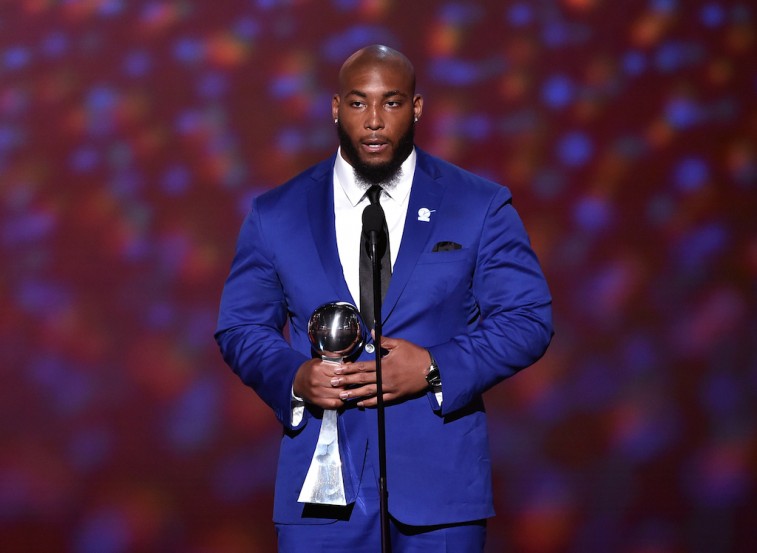 Recipient(s)

: Leah and Devon Still
The story of Cincinnati Bengals lineman Devon Still and his daughter Leah's battle with cancer is a powerful one. It's about love and strength and immense adversity. It's about a father who wants nothing more than his little girl to be OK. It's about an NFL franchise that supports its player and realizes that, sometimes, the game is nothing more than a game. For an honor named after a guy who fought hard and never gave up, we can't think of anyone more deserving of the Jimmy V Perseverance Award than the father-daughter pairing of Devon and Leah Still.
Arthur Ashe Award for Courage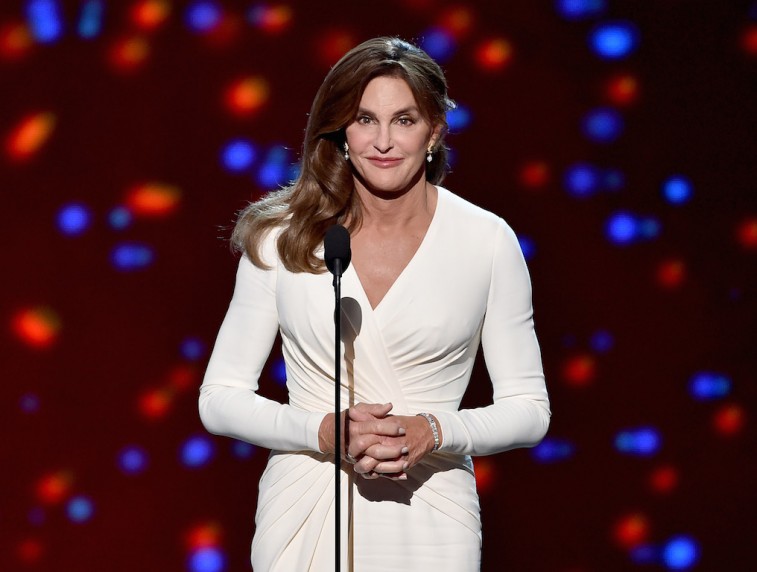 Recipient

: Caitlyn Jenner
For those who have a hard time believing Caitlyn Jenner was worthy of being the recipient of the Arthur Ashe Award for Courage, her acceptance speech more than showcased her overall bravery.
"If you want to call me names, make jokes and doubt my intentions, go ahead, because the reality is I can take it," said Jenner. "But for thousands of kids out there coming to terms with the reality of who they are, they shouldn't have to take it."
Say what you will, but the Arthur Ashe Award is about more than just being courageous. It's about acceptance and tolerance. It's about compassion and hope and inclusion. Jenner not only won the Decathlon, but was portrayed as the epitome of masculinity. Yet, all that was a facade — for most of her life, Jenner was living a lie. And now here she was, putting herself out there, being honest with the public, and trying to raise awareness for an important cause.
On a night filled with big moments, this one stands alone among the rest.
To see the complete list of winners from the 2015 ESPYs, click here.