2015 NBA Playoffs: 5 Players With the Most On the Line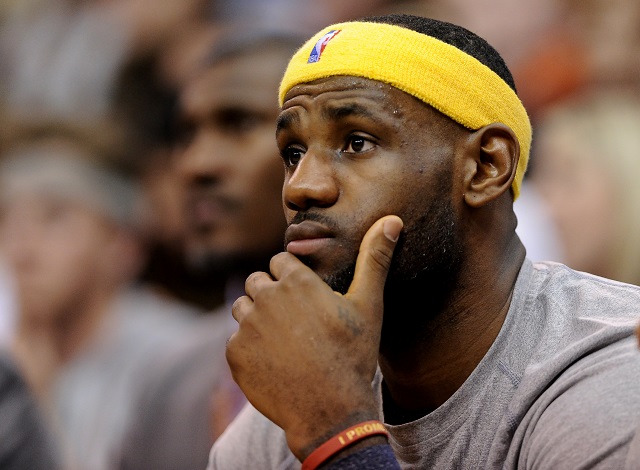 This is the point in the NBA season when the real gamers distinguish themselves.
The regular season was important. Teams were able to use this period to jockey for position. But only in the postseason can one truly make his mark. Players dream about this opportunity. They spending their whole lives preparing for it. They're ready to embrace it. And yet, that doesn't mean there isn't any pressure.
How you perform in the postseason will go a long way toward creating a lasting legacy. There are some great players in the history of basketball who have never won an NBA championship. Perhaps they buckled under the pressure, or perhaps they just came across a more formidable opponent. For whatever reason, it didn't work out for them in the end. And we have a feeling not a day goes by when that fact doesn't haunt them. How could it not?
The game is about more than fame and fortune. The game is about reaching the ultimate pinnacle. It's about a group of individuals coming together with one goal in mind: to be the last team standing. A championship is tangible proof that it was all worth it. And for most of the athletes in the NBA, if you're not the ones holding the trophy when it's all said and done, then the season was a failure. Championship or bust. Welcome to the postseason.
Everyone in the NBA Playoffs is looking to finish out the season on top, and everyone is feeling pressure to perform, but for some, the playoffs mean more than for others. With that in mind, here are the five players with the most on the line during the 2015 NBA Playoffs.
1. Derrick Rose, Chicago Bulls
For all the athleticism, explosion, and talent, Derrick Rose has been consistently hampered with injuries over the past few seasons. Many people even wondered if it was time for the former MVP to take a step back and change up his mindset. The NBA knows the Bulls guard is a major draw; they need him in the postseason. But Rose needs this stage more. These are his first playoffs since 2012. He needs to show that his body can hold up and that he can still contribute in a major way. So far, so good.
The Bulls took care of business in the first game against the Milwaukee Bucks with a 103-91 victory, but it was No. 1 who stole the show. In 27 minutes of play, Rose had 23 points and 7 assists. He attacked the basket and played with confidence. He also appeared to be having fun. It's still early in the postseason, but this was clearly a step in the right direction.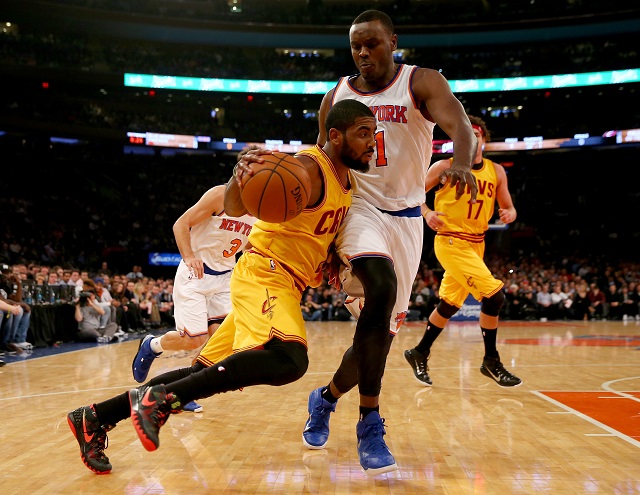 2. Kyrie Irving, Cleveland Cavaliers
How will talented point guard Kyrie Irving handle his first postseason appearance? That's the question most people asked prior to the Cleveland Cavalier's first-round matchup with the Boston Celtics. At just 23 years of age, Irving is already one of the best guards in the NBA, but he's never had to bring his "A" game in the playoffs. Could he continue to make the opposition look silly when the games really mattered?
We're only in the early stages of the playoffs, but already Irving has shown that the biggest stage doesn't faze him. Cleveland is up 1-0 against the Celtics after an impressive 113-100 victory, and Irving led the way with a game-high 30 points in the contest. He will need to continue this level of play if the Cavaliers hope to contend for a title. But we don't think he'll be affected by the bright lights of the postseason.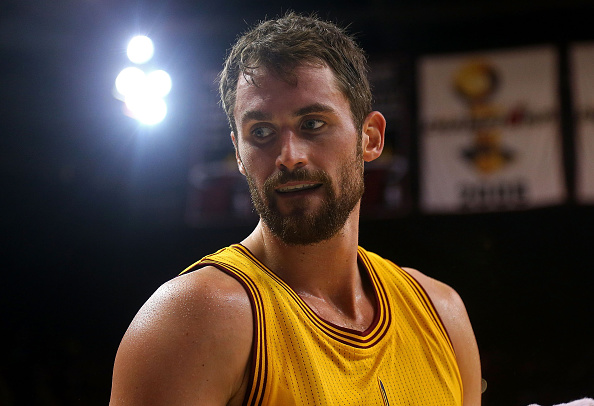 3. Kevin Love, Cleveland Cavaliers
The Cavaliers point guard isn't the only superstar on the roster to be making his postseason debut, with seven-year veteran Kevin Love also breaking into uncharted territory. Love, however, has struggled to adjust to his new role in Cleveland. Prior to this season, the 6-foot-10 power forward had always been the top dog.
Now he finds himself in the third position — a far cry from his responsibilities in Minnesota. His inability to "buy in" has, at times, has caused frustration within the organization. This is an opportunity for this superstar to show that team success is more important to him than individual numbers. Love's 19-point, 12-rebound performance in Game 1 was exactly what Cleveland needed. Hopefully we now know what No. 0 values most.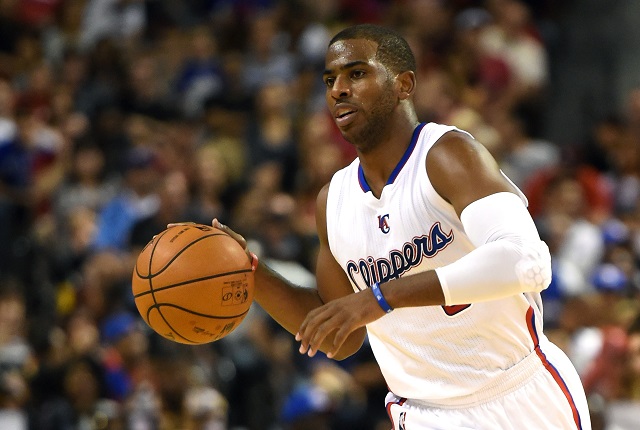 4. Chris Paul, Los Angeles Clippers
Chris Paul wants to win an NBA title. He wants to win one badly. This is the only thing driving him at this point: "It's win or nothing." The Los Angeles Clippers will need CP3 to be at his very best if this team hopes to make a deep postseason run. He's clearly up for the challenge. The Clippers topped the defending champion San Antonio Spurs in Game 1 by a score of 107-92. Take one guess who was leading the charge.
Paul did a little of everything in this contest. That's what happens when you put up 32 points, 7 rebounds, 6 assists, and 2 steals. But more importantly, he led by example. That has been the goal all along. We're still a long way from the NBA Finals, but Paul is a man with a mission. And he looks ready to go.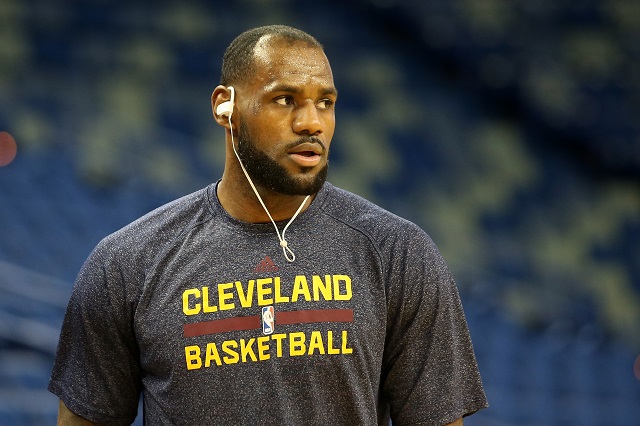 5. LeBron James, Cleveland Cavaliers
LeBron James has been to the NBA Finals four consecutive times. But those instances were with the Miami Heat. Now he's back in Cleveland, and the stakes have never been higher. He's tasked with leading a crop of young, talented, and inexperienced players on the hardest quest of their lives. James knows what it takes to win a championship. He's done it twice before. But can he do it again?
James returned to Cleveland a wiser and more seasoned player. He knows that some games he'll need to take over. And on other occasions, like Sunday's Game 1, he'll have to be more of a facilitator. His performance — 20 points, 6 rebounds, and 7 assists — may have been quiet, but that didn't make it any less important. It's what the team needed on this particular outing. 'Bron understands that. Now we'll see if he can continue to deliver.
No pressure…
All statistics are courtesy of Basketball-Reference.com and ESPN.go.com.