2015 NFL Mock Draft: Early Edition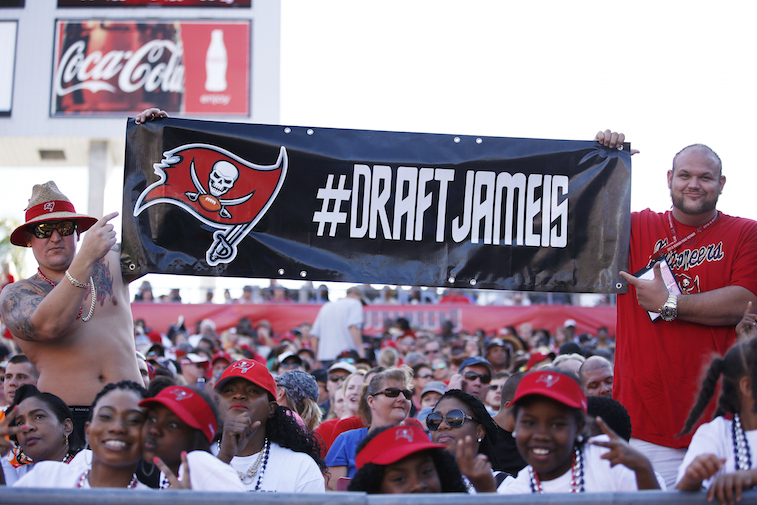 The NFL Combine and the league's free agency period have come and gone. Up next is the 2015 NFL Draft, which begins on Thursday, April 30. There are still numerous Pro Days and several team visits left before the pre-draft period comes to an end, but we are starting to get a good idea as to what positions teams will be targeting in the upcoming Draft. With that, here is a look at our initial 2015 NFL Mock Draft.
Note: This mock draft does not include any projected trades.
1. Tampa Bay Buccaneers
Pick: Jameis Winston, quarterback, Florida State
If you push the off-the-field stuff aside, Winston is one of the top quarterback prospects to enter the draft in the last 10 to 15 years. The 2013 Heisman Trophy winner has done nothing but help himself during the pre-draft process, and at this point it would be a surprise if the Bucs took any other player in this spot.
2.  Tennessee Titans
Pick: Leonard Williams, defensive end, USC
The Titans could also look at Marcus Mariota in this spot, but Williams fills a need and is arguably the best overall player available in this draft. He may seem like the safe pick here, but Williams is the kind of player who could be an All-Pro candidate for the next decade.
3.  Jacksonville Jaguars
Pick: Dante Fowler Jr., defensive end/outside linebacker, Florida
Fowler can play multiple positions and is a fit in either a 3-4 or 4-3 defensive scheme. He has the athleticism, versatility, and overall ability to be a Pro Bowl player for the next decade.
4.  Oakland Raiders
Pick: Amari Cooper, wide receiver, Alabama
The Raiders desperately need to add a weapon on the outside to help Derek Carr, and Cooper is the most polished wide receiver in this draft class. They may also look at Kevin White here, but Cooper is more polished, and explosive enough that he could step in and instantly help the Oakland offense as a rookie.
5. Washington Redskins
Pick: Vic Beasley, outside linebacker, Clemson
The Redskins are in desperate need of pass rush help after losing Brian Orakpo in free agency. Beasley tore up the field at the NFL Combine, and his production during his college career proves that he is more than a Combine freak.
6. New York Jets
Pick: Marcus Mariota, quarterback, Oregon
The Jets could look at pass rushers here, but the fact remains, their quarterback situation remains as their biggest question mark heading into the 2015 season. Mariota may need time to adjust to the NFL game, but he would give the new Jets regime a potential franchise quarterback to build around.
7. Chicago Bears
Pick: Kevin White, wide receiver, West Virginia
With the departure of Brandon Marshall, the Bears need a legitimate threat to pair with Alshon Jeffry. White, who is arguably the most explosive player in the 2015 Draft, fits the bill.
8. Atlanta Falcons
Pick: Alvin "Bud" Dupree, defensive end/outside linebacker, Kentucky
Dupree has the potential to be a force in the NFL. He ran a 4.56 second 40-yard dash at the Combine after measuring in at 6-foot-4 and 269 pounds. Dupree reportedly looked excellent during positional drills at his Kentucky Pro Day and may have more upside than any other player at his position in this draft class. If he reaches his potential in Dan Quinn's defensive scheme, he could be an All-Pro caliber player for the next decade.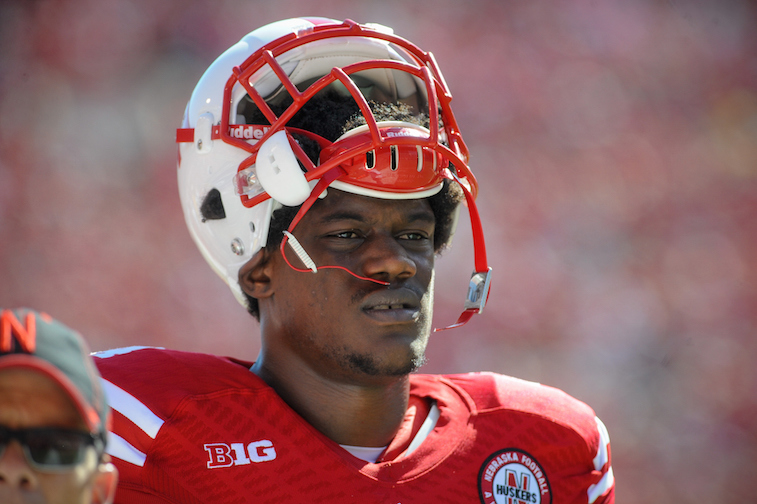 9. New York Giants
Pick: Brandon Scherff, offensive tackle, Iowa
Scherff fills a major need for the Giants and has the ability to play multiple offensive line positions. If the Giants can keep quarterback Eli Manning upright in 2015, they could re-establish themselves as a playoff team. Scherff would be a big step in the right direction.
10. St. Louis Rams
Pick: Andrus Peat, offensive tackle, Stanford
The Rams may also look at taking a wide receiver here, but there is no denying that they need offensive line help. Peat has the ability to be a left or right tackle in the NFL and could be a mainstay on the Rams' offensive line for the next decade.
11. Minnesota Vikings
Pick: Trae Waynes, cornerback, Michigan State
Waynes has the makings of a player who could develop into a shutdown cornerback in the NFL. His physical stature and ability makes him a likely Week 1 starter for the Vikings in 2015.
12. Cleveland Browns
Pick: Danny Shelton, defensive tackle, Washington
The Browns have needs on both sides of the ball, but Shelton makes a lot of sense here as a player they can count on to contribute from day one. The mammoth defensive tackle would almost surely help Cleveland improve their run defense that ranked last in the NFL in 2014.
13. New Orleans Saints
Pick: Randy Gregory, defensive end/outside linebacker, Nebraska
Despite testing positive for marijuana at the NFL Combine, Gregory is a top 10 talent who fills a major need for the Saints. If he is still on the board at this point, the Saints could be getting a steal.
14. Miami Dolphins
Pick: DeVante Parker, wide receiver, Louisville
The Mike Wallace experiment is officially over in Miami. His departure, combined with the departure of Brian Hartline leaves the Dolphins with a major hole at the wide receiver position. Parker, when healthy, has proven that he has the ability to be an elite receiver at the NFL level.
15. San Francisco 49ers
Pick: Arik Armstead, defensive end, Oregon
The 49ers have several holes in their defense that need to be addressed before the 2015 season kicks off. After the abrupt retirements of their two inside linebackers, the Niners have a pressing need there, but there is simply not a player at that position who is worth taking here. Armstead is a great value at this spot and has the physical gifts that make him a potential defensive force in the NFL.
16. Houston Texans
Pick: La'el Collins, offensive tackle, LSU
The Texans have needs at guard and right tackle, and Collins is a player with the versatility to step in and play either spot. They may also look for a wide receiver here, but head coach Bill O'Brien is committed to winning the line of scrimmage, which makes Collins a great fit at this spot.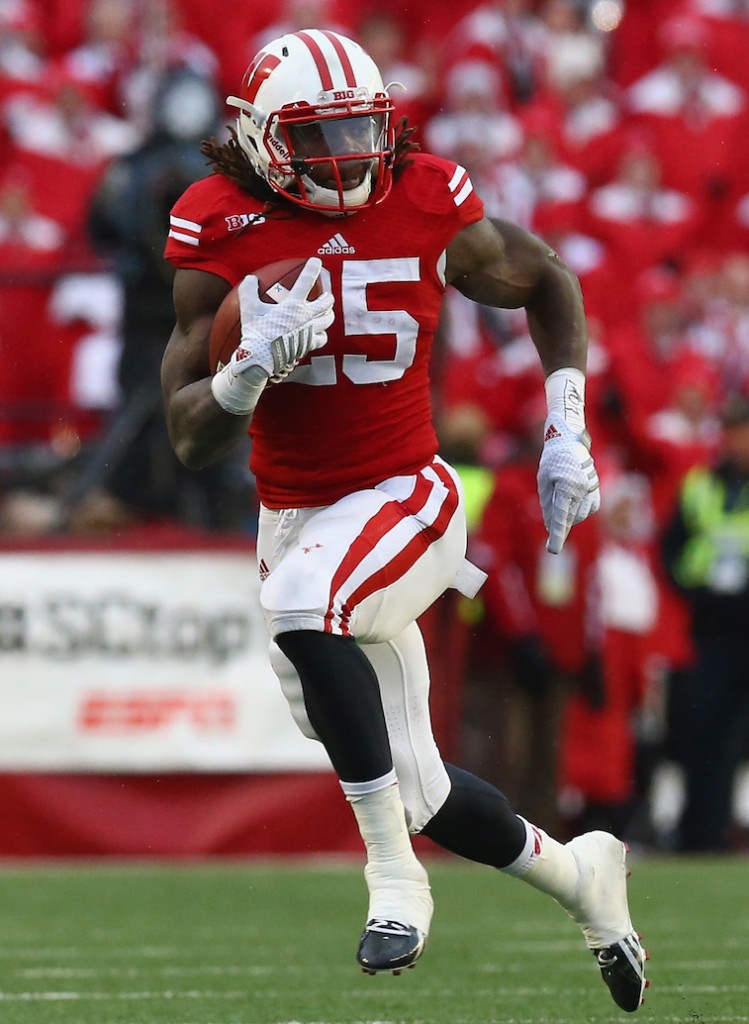 17. San Diego Chargers
Pick: Malcolm Brown, defensive tackle, Texas
The Chargers have several positions of need, but Brown would give them a player who can step in immediately and help defense improve against the run while also providing an interior pass rush presence.
18. Kansas City Chiefs
Pick: Dorial Green-Beckham, wide receiver, Oklahoma
Green-Beckham is a top 10 talent, but has had numerous legal issues off the field. Getting him at this point could end up being the steal of the 2015 Draft if he reaches his potential.
19. Cleveland Browns (via trade with Buffalo Bills)
Pick: Ereck Flowers, offensive tackle, Miami (FL)
This pick isn't flashy, but fills a major need for the Browns. Flowers could step in and be Cleveland's Week 1 starter at right tackle or at one of the guard spots. This would be the smart pick, but nobody really knows what the Browns will do this year.
20. Philadelphia Eagles
Pick: Landon Collins, safety, Alabama
This pick makes a lot of sense for the Eagles. That fact alone means Chip Kelly will likely go in a vastly different direction. All kidding aside, landing Collins at this point would be a great value for the Eagles and would be instantly help the re-vamped Philadelphia secondary.
21. Cincinnati Bengals
Pick: Eddie Goldman, defensive tackle, Florida State
The Bengals need help all over their defensive line. Bringing back Michael Johnson helps, and adding a player like Goldman, who can play the run and provide an interior pass rush, makes a lot of sense here.
22. Pittsburgh Steelers
Pick: Shane Ray, outside linebacker, Missouri
Ray would be an absolute steal for the Steelers at this point. They could still use help in their secondary, but Ray would give them a potentially elite pass rusher to build their defense around for years to come.
23. Detroit Lions
Pick: Marcus Peters, cornerback, Washington
If there weren't character concerns surrounding Peters, he likely would be a top-15 pick. He would be a great addition to an already strong Lions defense at this spot.
24. Arizona Cardinals
Pick: Melvin Gordon, running back, Wisconsin
This pick will change if the Cardinals are able to swing a trade for Adrian Peterson, but for now, Gordon fills a major need for a team looking to make a deep playoff run in 2015.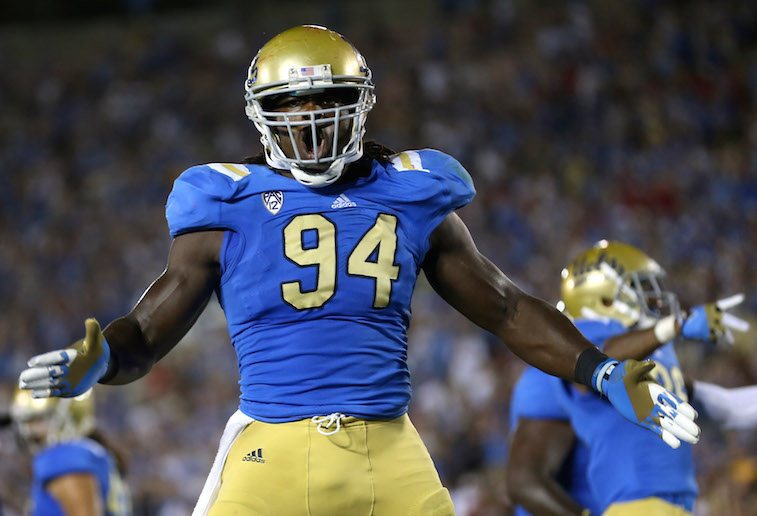 25. Carolina Panthers
Pick: D.J. Humphries, offensive tackle, Florida
It's a near given that the Panthers will be looking to address their offensive line early in the Draft. Humphries gives them a player who can come in and immediately start at right tackle and help keep quarterback Cam Newton's jersey clean in 2015.
26. Baltimore Ravens
Pick: Breshad Perriman, wide receiver, Central Florida
Perriman has game-changing speed and the size to be a serious threat in the red zone. The Ravens lost Torrey Smith during free agency, and adding Perriman would give them a viable deep threat to offset the loss Smith.
27. Dallas Cowboys
Pick: Owamagbe Odighizuwa, defensive end, UCLA
The Cowboys quickly learned the value of winning the battle at line of scrimmage in 2014. Expect to see Jerry Jones address his defensive line in the first round of the 2015 Draft, and Odighizuwa would give the Cowboys a defensive end who has the traits of a future perennial Pro Bowler.
28. Denver Broncos
Pick: Jake Fisher, offensive tackle, Oregon
The Broncos need to upgrade multiple offensive line positions, and possibly defensive tackle. Fisher gives Denver an offensive lineman who could step in and be the team's starting right tackle as a rookie. Another option here could be a potential heir to Peyton Manning's throne, though the Broncos' win-now attitude in their front office would suggest that the team taking a quarterback in the first round is highly unlikely.
29. Indianapolis Colts
Pick: Cameron Erving, center, Florida State
The Colts addressed several positions of need during free agency, but center remains as a definite need entering the NFL Draft. Erving has the versatility to play multiple positions, but his long-term future is likely at center. He has the ability to be a guy who could anchor the Colts' offensive line for the next decade.
30. Green Bay Packers
Pick: Jordan Phillips, defensive tackle, Oklahoma
The Packers need defensive line help, and Phillips is a player loaded with upside and has the versatility to play multiple defensive line positions. Health concerns could cause him to slide to this spot, but if he proves to be healthy, Phillips could be a steal at this spot.
31. New Orleans Saints (via trade with Seattle Seahawks)
Pick: Maxx Williams, tight end, Minnesota
The trade that sent Jimmy Graham to the Seattle Seahawks left a huge void in the Saints' offense. While Williams is not in the same vicinity of Graham as a pass-catcher, he is a better blocker, and is hands down the best tight end prospect in the 2015 NFL Draft.
32. New England Patriots
Pick: Jaelen Strong, wide receiver, Arizona State
Knowing Bill Belichick, he will likely trade this pick and stockpile future picks. In the event that he does take a player in this spot, Strong makes a lot of sense. He would give Tom Brady a big, physical option on the outside to pair with Julien Edelman and Rob Gronkowski. Other positions that could be addressed here are defensive tackle, cornerback, or possibly a player with huge upside such as running back Todd Gurley.